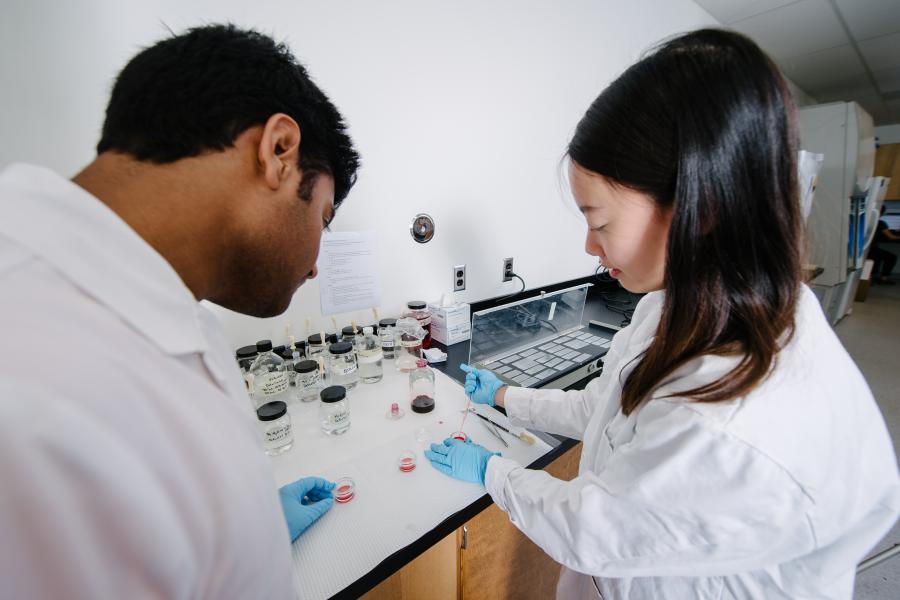 The benefits of a Science degree
A degree in science can open doors to numerous opportunities and professions. By studying general science, you will be able to think critically, communicate effectively, collect, analyze and interpret data using statistical analysis, safely operate complex equipment, and follow technical manuals with accuracy and proficiency.
For more information on what you can do with a Science degree, visit our careers section.
Undergraduate programs
Explore our diverse selection of programs that can earn you a Bachelor's degree.
Graduate programs
Take your degree to the next level. Master's and PhD programs are available in all seven departments within the Faculty of Science. We invite you to explore our graduate programs and discover how you can conquer challenges and become part of our ecosystem.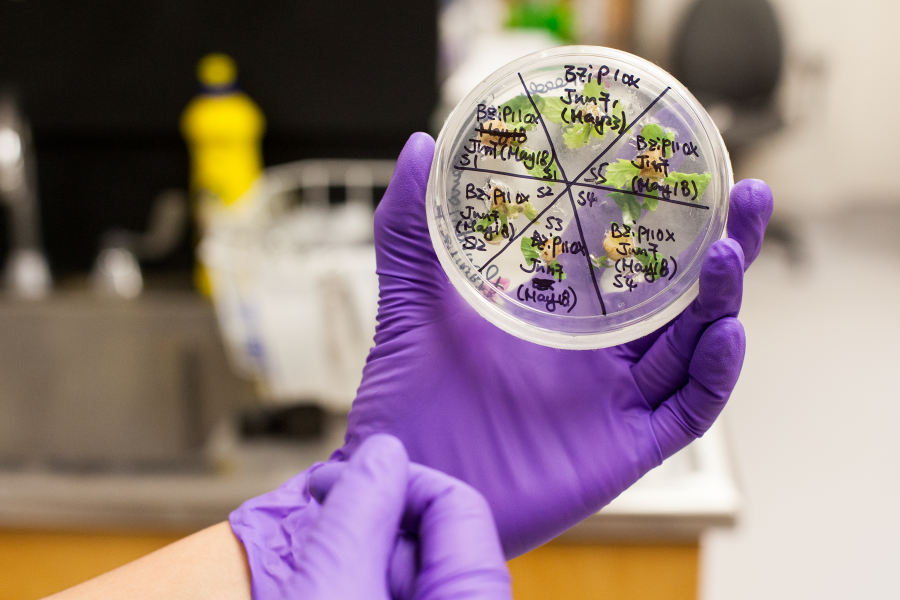 Master's programs
Expand your skillset with extensive and challenging programs at the master's level. The Faculty of Science offers master's programs in all seven departments, with options to work with individual faculty members, in labs or as part of research groups.
PhD programs
Continue your work at the doctoral level. Under the guidance of your supervisor, your program can be tailored to meet shared interests and needs. Strong research groups and programs are available in every department.
Professional development programs
Careers with an undergraduate degree
General Science
Biological Technologist, Canadian Food Inspector, Crime Scene Investigator (WPS), Database Analyst, Environmental Project Manager, Fish and Wildlife Officer, Forensic Technologist (RCMP), Health and Safety Officer, Laboratory Assistant, Market Research Analyst, Medical Sales Representative, Park Interpreter, Research Assistant, Systems Support Technician, Water Quality Technician.
Options requiring other education
Chiropractor, Dentist, Lawyer, Medical Laboratory Technologist, Occupational Therapist, Optometrist, Pharmacist, Physician, Physical Therapist, Registered Nurse, Respiratory Therapist, Science/Math Teacher, and Veterinarian.
Computer Science
Algorithmic Trade Developer, Analytics Specialist, Business Intelligence Designer, Computer Programmer, Computer Systems Analyst, Cybersecurity Analyst, Cryptanalyst, Database Administrator, Information Technology Analyst, Interactive Media Developer, IT Security Analyst, Project Manager, Risk Management Analyst, Security Advisor, Software Engineer, Solution Architect, System/Network Architect, Technical Writer, User Experience Researcher, Website Developer.
Options requiring other education
Computer Engineer, Computer Technology Teacher, Imaging Scientist, Research Scientist, Science Computing Specialist, University Professor, Wireless Systems.
Chemical/Physical Sciences
Atmospheric Scientist, Engineer, Environmental Assessment Scientist, Firearms Specialist (RCMP), Health and Safety Officer, Laboratory Technologist, Materials Scientist, Metallurgist, Pharmaceutical Sales, Radiation Safety Specialist, Research Scientist, Science Policy Analyst, Scientific Regulation Professional, Technical Writer, Quality Assurance Technologist, Animation Programmer, Flight Dynamics Analyst.
Options requiring other education
Astronaut, Astrobiologist, Atmospheric Scientist, Climatologist, Computational Astrophysicist, Cosmologist, Engineer, IT Consultant, Lawyer, Medical Doctor, Medical Science Liaison, Nuclear Power Scientist, Ocean Scientist, Optics Physicist, Physician Assistant, Planetary Scientist, Radiation Physicist, Science Teacher, University Professor, Chemist, Physicist, Science Computing Specialist.
Life Sciences
Biological Safety Specialist, Botanist, Conservation Officer, Cell Cultures, Clinical Laboratory Scientist, Ecologist, Field Biologist, Fish, and Wildlife Officer, Food Inspector (CFIA), Forensic Specialist (RCMP), Fermentation Beer Brewing, Geneticist, Grant Administrator/Program Officer, Immunologist, Lab Technician, Marine Biologist, Medical Writer, Microbial Control, Museum Curator, Pest Control Consultant, Pharmaceutical Sales Agent, Public Health Lab Scientist, Quality Assurance Technologist, Research Assistant, Restoration Biologist, Science Communicator, Science Policy Analyst, Scientific Regulation Professional, Science Writer, Water Quality Inspector, Wildlife Biologist, Zoologist.
Options requiring other education
Alternative Fuels and Energy, Biotechnology, Biomedical Engineer, Biosafety officer, Biostatistician, Bioremediation, Computational Biologist, Clinical Chemist/Biochemist, Dentist, Epidemiologist, Genetics Counsellor, Lawyer, Medical Doctor, Microbiologist, Optometrist, Patent Agent, Pathologist, Pharmacist, Physician Assistant, Pollutant Control, Science Teacher, University Professor, Veterinarian, Virologist.
Mathematical Sciences
Actuarial Assistant, Algorithmic Trade Developer, Business Intelligence Manager, Consultant Statistician, Campaign Data Scientist, Criminal Intelligence Analysts, Cryptanalyst, Cyber Security Risk Analysts, Data Manager, Demographer, Econometrician, Educational Statistician, Emergency Preparedness Analyst, Energy Auditor, Information Specialist, Pay and Benefits Specialist, Program Evaluation Officer, Programmer Analyst, Research Assistant, Market Research Analysts, Online Retail Data Analysts, Operations Research Analyst, Quality Analyst, Underwriter.
Options requiring other education
Accountant, Actuary, Archaeological Statistician, Climate Specialist, Engineer, Epidemiologist, Informatician / Bioinformatician, Mathematician, Methodologist, Physicist, Political Scientist, Research Scientist, Science Computing Specialist, Search Engine Engineer, Social Network Analyst, Statistician/Biostatistician, Sports Statistician, Teacher, University Professor.
You may also be looking for
Contact us
Faculty of Science
230 Machray Hall, 186 Dysart Rd
University of Manitoba
Winnipeg, Manitoba R3T 2N2 Canada
Our office is open Monday to Friday, 8:30 a.m. to 4:30 p.m.