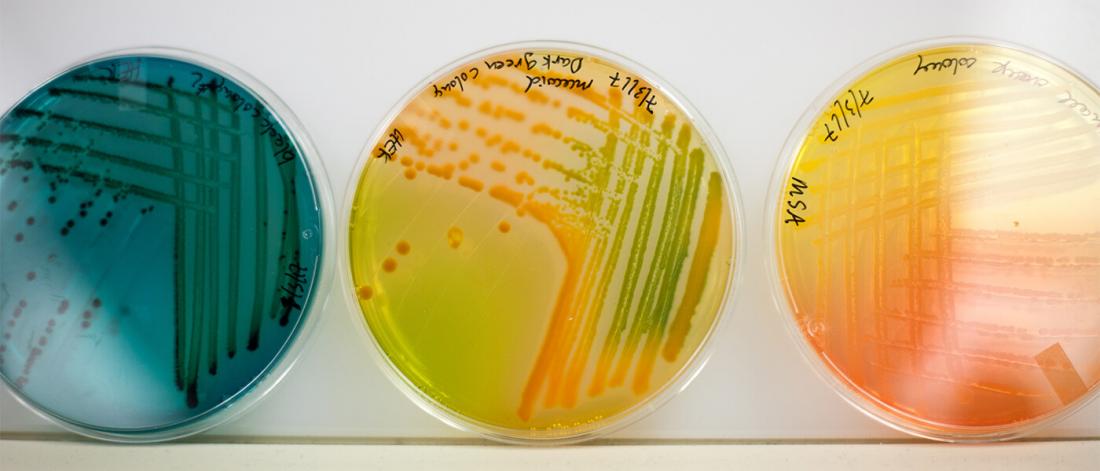 Study with us
The Department of Microbiology is the only stand-alone department of its kind in Canada. We place a strong emphasis on integrating molecular biology, medical, biochemical, environment and applied aspects of microbiology. While our department stands as an independent unit, our programs emphasize integration and collaboration with other science programs on campus and research institutes within the larger community.
Research opportunities
The research interests of the faculty and students in our department are concentrated in several main areas, including:
Because our faculty are engaged in active research projects, students have access to all facilities needed to conduct research in our areas of specialization.
Join MicroGSA or other student groups
The Microbiology Graduate Students Association (MicroGSA) improves the graduate student experience by offering you the chance to participate in social, networking and career building activities and events within the department.
Find out more about MicroGSA.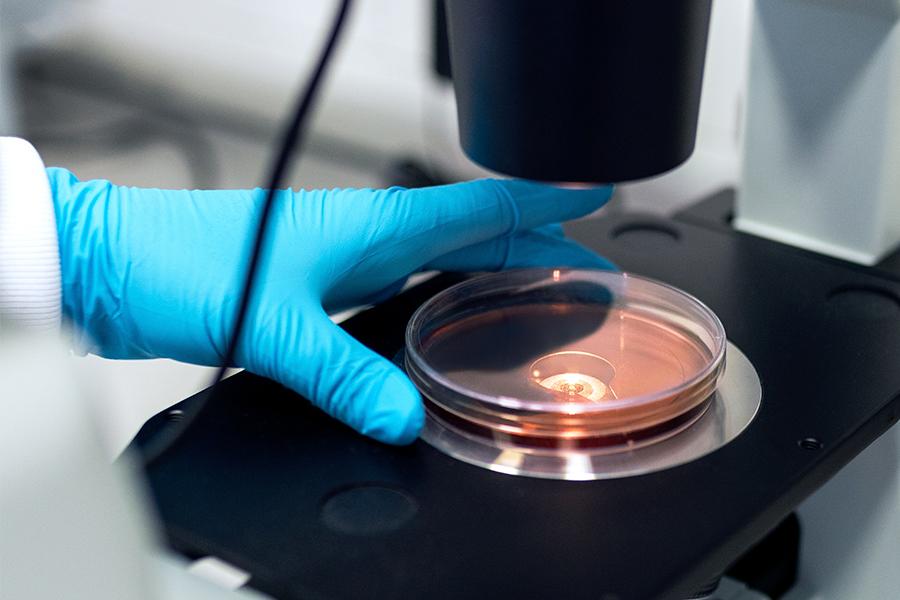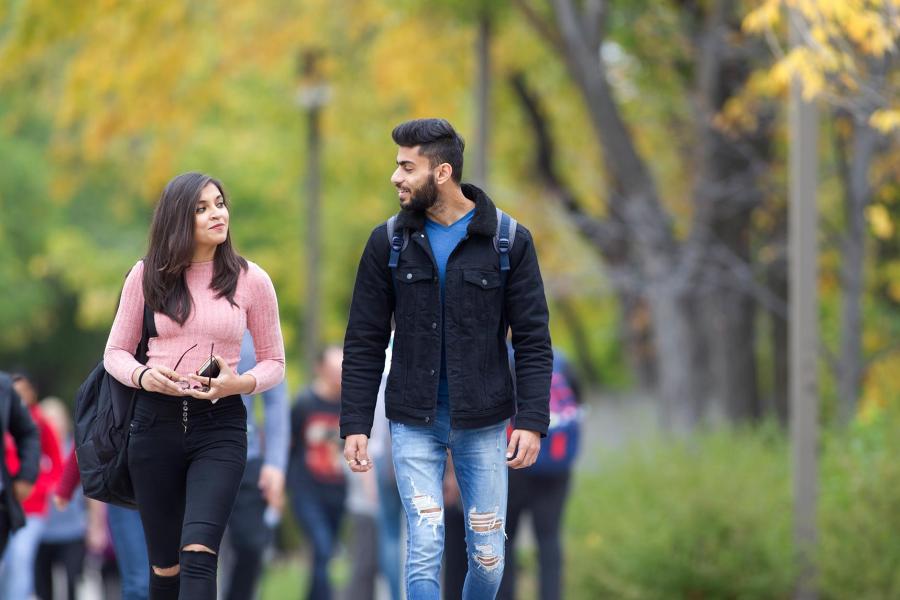 Program details
The Faculty of Graduate Studies and the Faculty of Science offer a two-year program of study leading to a Microbiology (MSc).
Expected duration: 2 years
Tuition and fees: one-year tuition, then continuing fees in subsequent years (refer to Graduate tuition and fees)
In addition to the minimum course requirements of the Faculty of Graduate Studies, found in the Graduate Studies Regulations Section, students must complete:
A minimum of 6 credit hours of course work
A master's thesis
Pre-Master's
Expected duration: 1 year
Tuition and fees: The Pre-Master's program is composed of undergraduate courses and students are charged per course fees. (Refer to Graduate tuition and fees.)
Students with undergraduate course deficiencies may be admitted to the Pre-master's program to complete the background requirements.
Course requirements are set by the Graduate Associate Head to address an individual's academic deficiencies and gain eligibility to apply to the master's program.
Sample course offerings
Here are some examples of the courses offered for this program:
MBIO 7010: Graduate Seminar in Microbiology 1
MBIO 7040: Graduate Microbiology
MBIO 7050: Environmental Microbiology
MBIO 7060: Microbial Interactions
MBIO 7070: Bioprocessing
MBIO 7100: Advanced Concepts in Microbiology
MBIO 7160: Special Problems in Microbiology
MBIO 7200: Macromolecular Structure Analysis
For a full list of courses and descriptions of each, please visit the Academic Calendar.
Admission requirements
The following are minimum requirements to be considered for entry into the Microbiology (MSc) program. Meeting these requirements does not guarantee acceptance into the program.
How to apply
The Microbiology (MSc) program accepts applications for Fall, Winter and Summer entry. Applications must be completed online and include several parts:
$100 application fee (non-refundable)
Supervisor support
Two letters of recommendation
Please read the Faculty of Graduate Studies online application instructions before beginning your application.
Choose a supervisor before you apply
Microbiology MSc and PhD programs are research-intensive and because of this, applicants are required to select one of our faculty members to be their supervisor and preside over an applicant's program before they are accepted for admission. See Applying for graduate studies for full details.
Contact us
Admission and application inquiries
Faculty of Graduate Studies
Room 500 UMSU University Centre
65 Chancellors Circle
University of Manitoba (Fort Garry campus)
Winnipeg, MB R3T 2N2 Canada
graduate.admissions@umanitoba.ca 
Phone: 204-474-9377
Monday to Friday, 8:30 a.m. to 4:30 p.m.
Program inquiries
Department of Microbiology
213 Buller Building
University of Manitoba (Fort Garry campus)
Winnipeg, MB R3T 2N2