Student experience
We are here to support your success throughout your graduate program. Explore the resources available and connect with the people who are here to provide guidance to you along the way.
Core academic requirements for graduate students
Make sure you are familiar with our Bona Fide Academic Requirements (BFARs) -- the core academic requirements a graduate student must acquire in order to gain, and demonstrate acquisition of, essential knowledge and skills. The BFARs include GRAD 7500 Academic Integrity and GRAD 7300 Research Integrity, two online tutorials all graduate students and pre-master's students must complete. 
Your thesis and practicum
Your thesis or practicum is a key part of your degree requirements. Know the rules and requirements associated with their preparation, and seek help if you need it. If you are up for a challenge, distill your research findings down to three minutes and enter the UM 3MT competition.
Academic and career support
Get involved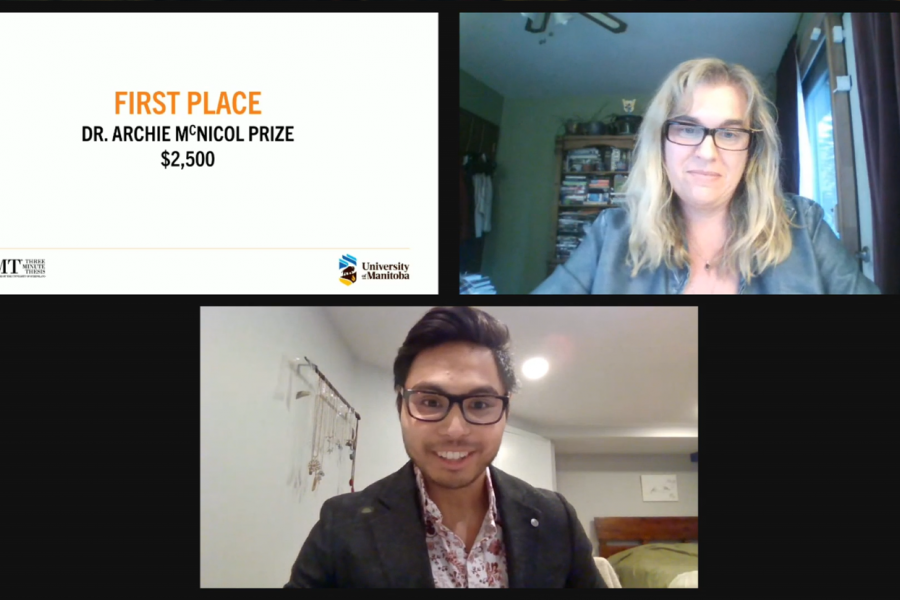 Three Minute Thesis (3MT) competition
Become a 3MT challenger! Present your thesis in three minutes in this annual competition for graduate students. Start with the University of Manitoba event, and perhaps you will end up on the world stage.
You may also be interested in