Plan your success with #UMGradGoals
Move ahead with confidence as a graduate student. Understand the big picture and the actions you need to take throughout your academic career. #UMGradGoals give you the important academic program, funding and professional development information that will help you succeed.
Share your #UMGradGoals
Share your #UMGradGoals with other students to talk about your progress, establish connections, and build your UM community across different disciplines and campuses.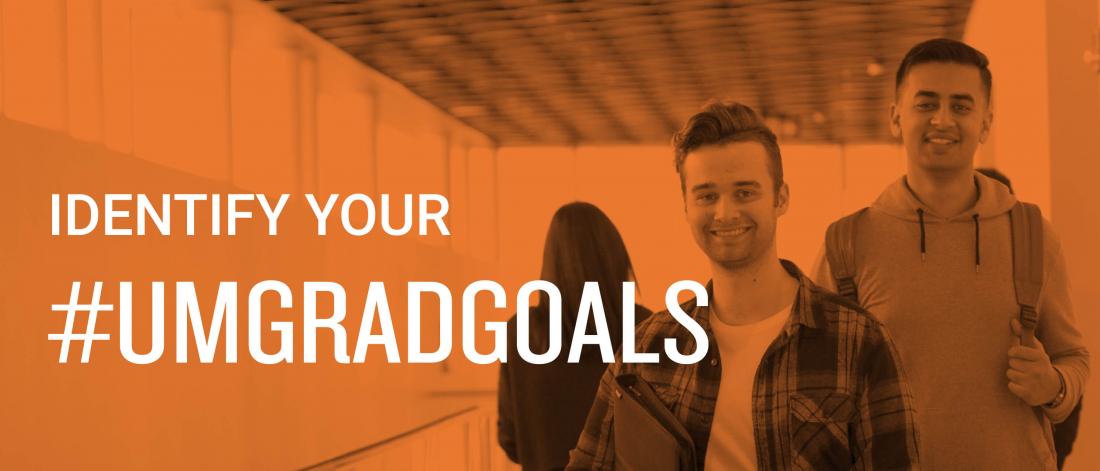 Succeed at each stage of your academic career
Know your key goals, actions, and milestones as you work through your degree program.
Stage one: Be prepared

It's important to learn about your new department in advance. Take the time to connect.

Stage two: Make a plan

You are more likely to have a successful graduate student experience with a clear plan in place.

Stage three: Assess your progress

Check in on your progress midway through your studies to be sure you're on track to complete the program. 

Stage four: Plan for the future

In the final stages of your graduate degree program, remain focused on your ultimate goal: completing your degree.
Additional resources
Starting your graduate student career is an exciting time but can also be overwhelming, especially if you're new to the University of Manitoba community or to Winnipeg. There are many resources you can reach out to for help: