Find the path that's right for you
Extended Education: Take a step forward in your life and career. Gain new skills, keep learning, and prepare for the future with our flexible Extended Education programs and courses, including many online options.
Be a good Bison!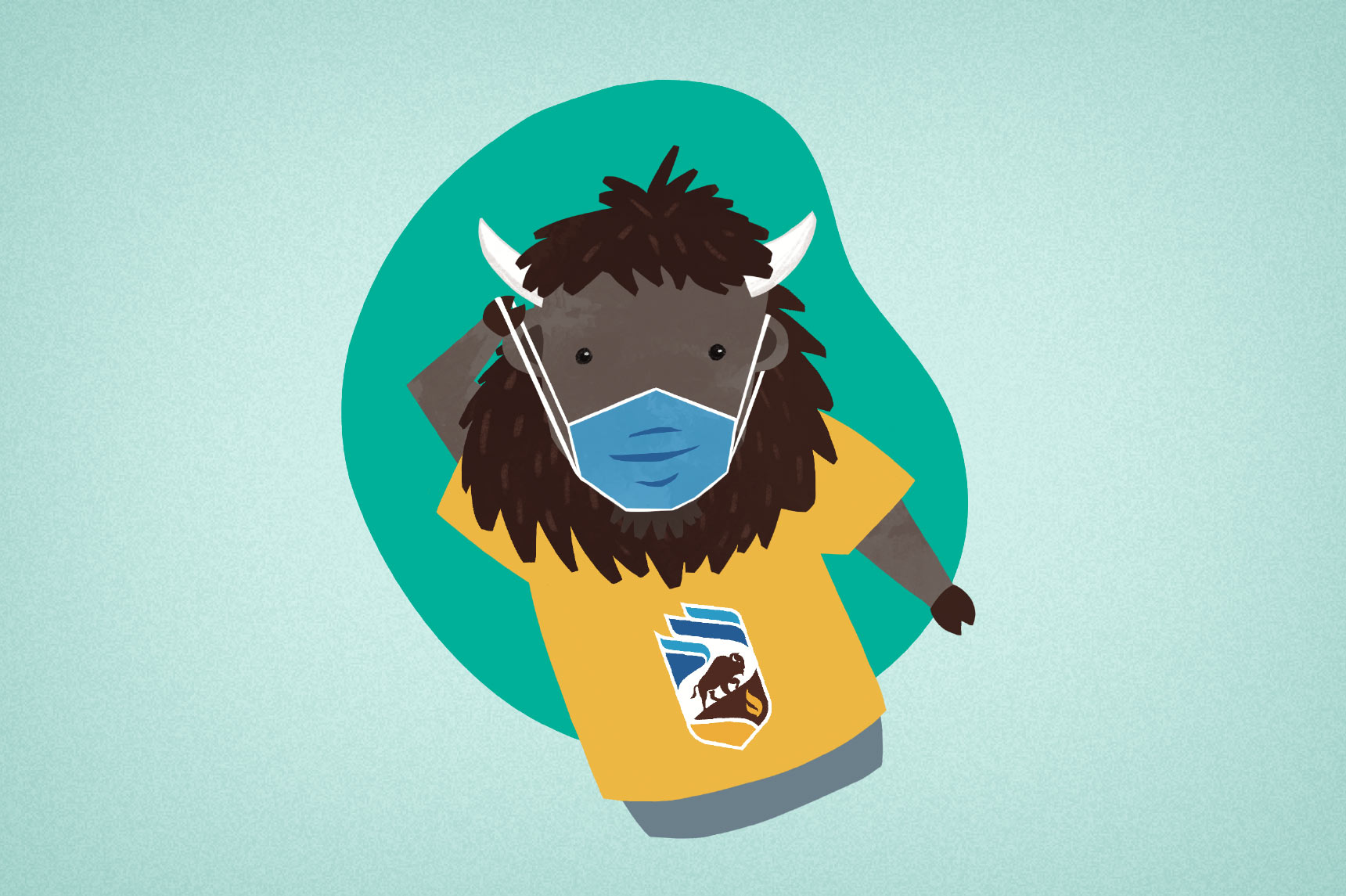 Keep our herd safe and healthy. Wear a mask indoors and stay home when sick – there are supports to help you whether you are a student, faculty or staff.
Mask up to help protect our community
Masks are required in all indoor spaces until further notice: KN95 strongly recommended, but 3-ply medical ASTM Grade 2 are also acceptable. Students can pick up masks at any UM Library or the UMSU Service Centre.
Read more about our masking guidelines.
Sick? Don't roam, stay home
If you are feeling sick, please stay home. Students should advise their instructors to make arrangements for your absence. Resources are available if you need additional support.
Employees should work with their supervisor, Dean or department head to make arrangements.