Career Services
Career Services assists all University of Manitoba undergraduate and graduate students with their career planning and job search, offering a wide range of help throughout a student's career journey.
We also support recent alumni in their job search, and help employers with their recruitment needs.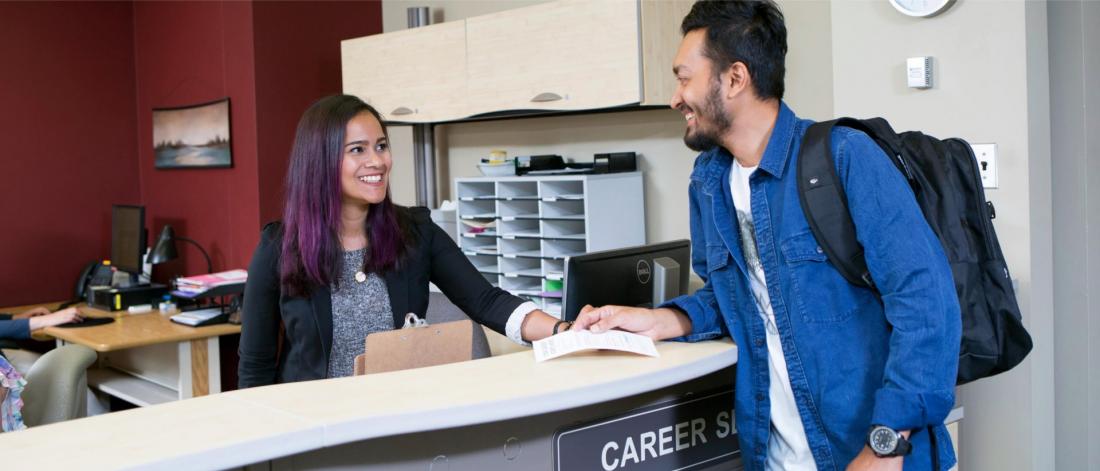 Important
Career Services is providing both in-person and distance delivery services. Distance delivery support will be provided through telephone and video conferencing.

Please contact our office at 204-474-9456 or cs.receptionist@umanitoba.ca to schedule an appointment.

If you know the phone number or email of your career consultant you may connect with them directly for an appointment.

Thank you.
UMConnect: Your UM career and employment hub
Students, alumni and employers can access job and co-op postings, notification of career fairs, workshops and special events all designed to help meet career and employment goals. We gather information and organize events so you won't miss an opportunity to take your skills and experience to the marketplace.
Students: Get the help you're looking for
Equity, Diversity and Inclusion Resources
There is great diversity among the University of Manitoba students who are diligently working to achieve their career goals.  Specialized resources exist on campus and in the greater community to support certain groups of students and employment candidates.  This listing of resources is designed to support students along their career journey, and may be of interest to allies and employers.
Alumni: Access support and stay connected
Access continued support
You can attend Career Services workshops and events indefinitely and receive individual assistance up to six months after graduation.
Register on UMConnect to view postings and receive notification of Career Services events.
Stay connected
As you continue on your career journey, take advantage of UM Café to network with other industry professionals. You can also become a valued mentor by providing advice and guidance to UM students through the Career Mentor Program, Indigenous Career Mentor Program or UM Café. 
Industry and community partners
Employers and community partners
Employers and community partners are essential in helping students prepare for the world of work.  The experiences you offer support students in their career planning and in the development of the knowledge, skills and attributes that lead to mutual success.
 
By engaging with students, you are ensuring the future social and economic health of the community. Work-ready students benefit all Manitobans.
Advisors and educators
Advisors and educators have an important role in supporting student success. Each student is unique and has varying career management needs. At Career Services we provide resources and services to support your work with students.
Our team
Contact Us
Career Services
Room 474 UMSU University Centre
65 Chancellor's Circle
University of Manitoba
Winnipeg, MB R3T 2N2 Canada
Monday to Friday, 8:30 a.m. to 4:30 p.m.