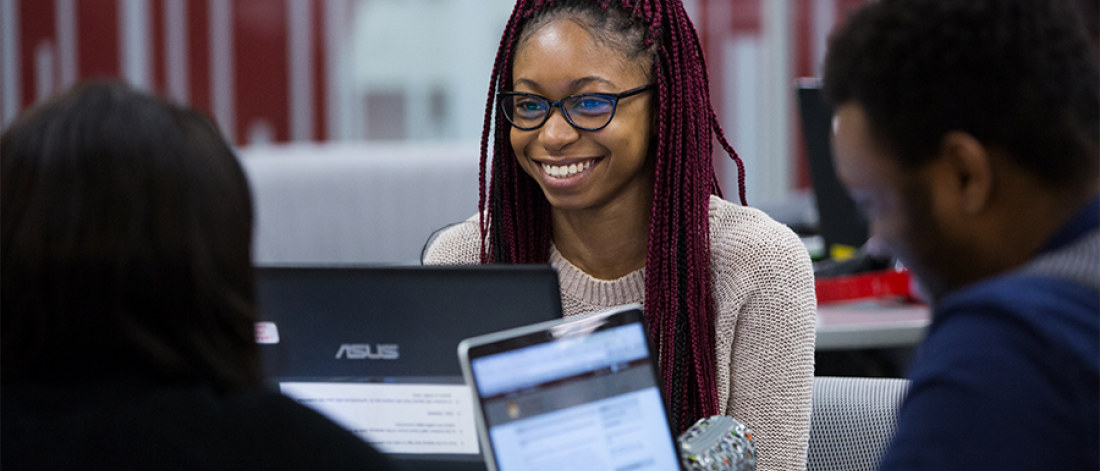 Study with us
Together, the students, faculty and staff in the Department of Psychology at the University of Manitoba have built an outstanding learning and research environment.
Students learn from experienced faculty conducting cutting-edge research that studies today's top health and social issues. Students may gain research experience through both volunteer and paid positions in world-class laboratories or through co-op placements.
Choose from a variety of specializations
The department offers seven areas of graduate study specialization. You can choose from a variety of undergraduate-level courses to help prepare for a masters' program:
Applied behaviour analysis
Brain and cognitive science
Clinical psychology
Developmental psychology
Quantitative psychology
School psychology
Social and personality psychology
Open the door with professional opportunities
There are many different professions that you can do with an undergraduate psychology degree, such as:
Addictions counsellor
Career/employment counsellor
Child welfare worker
Clinical research assistant
Corrections officer
Customs or immigration agent
Health services
Market research analyst
Social program coordinator
Youth worker
Students may also go onto graduate studies in Psychology to pursue a job in therapy or as a psychologist.
Learn through experienced training
We are notable for the breadth of training opportunities we provide. Our faculty has expertise across the full range of psychological science, including neuroscience, comparative psychology, cognitive science, applied behavioural analysis, development psychology, clinical psychology, school psychology and social and personality psychology.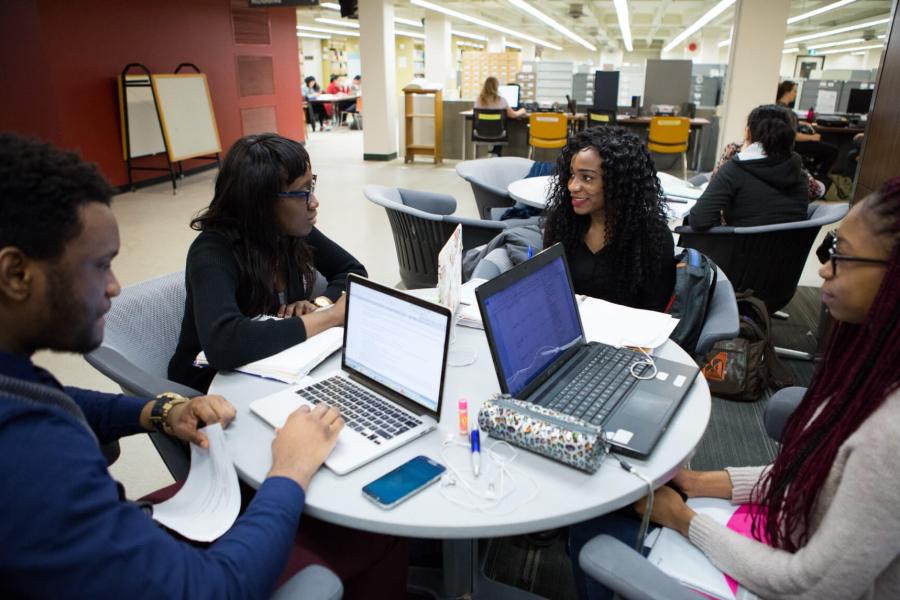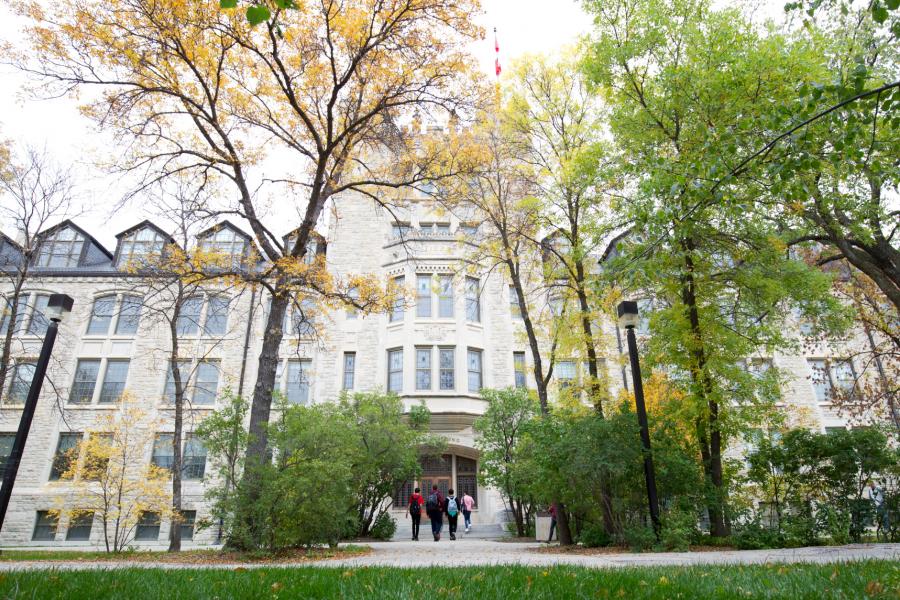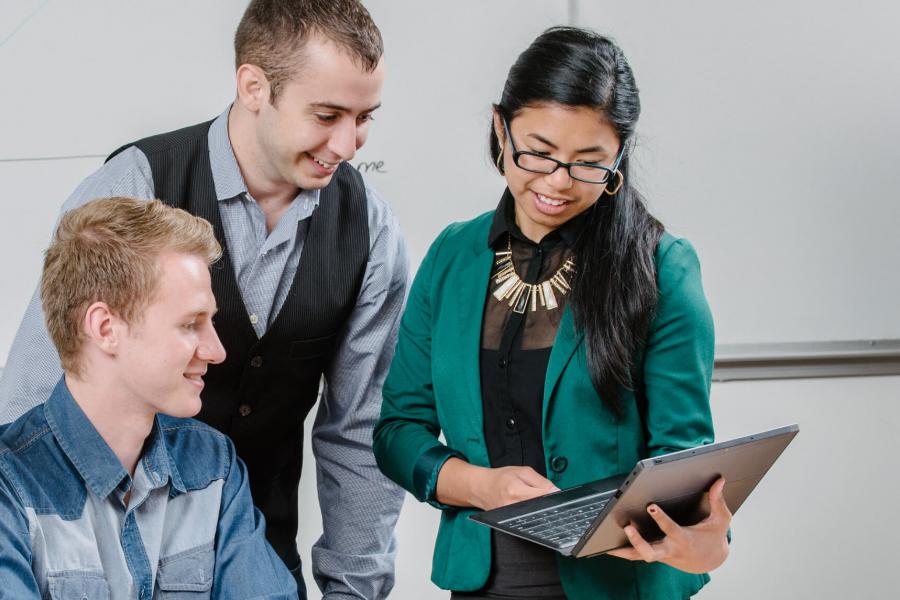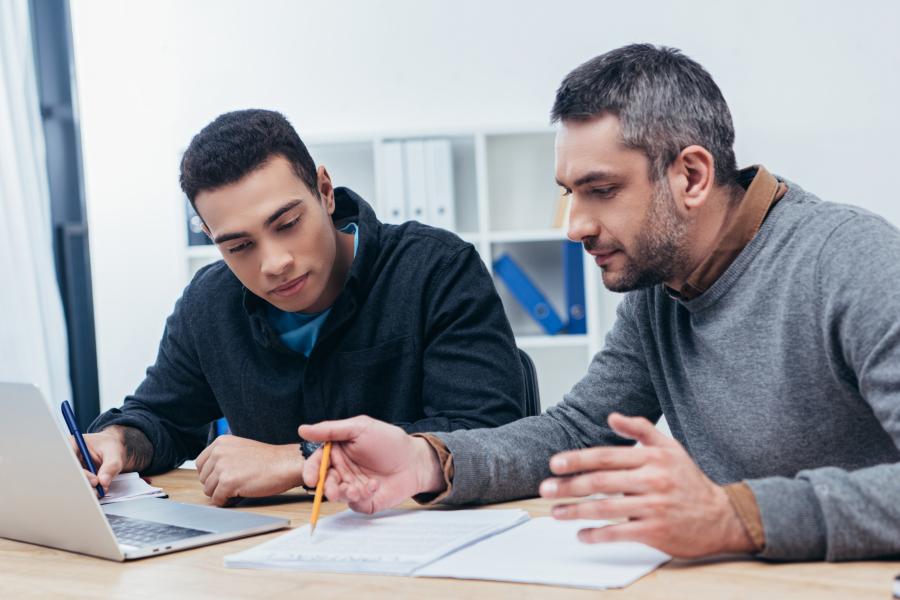 Program details
The Faculty of Science offers multiple undergraduate degree options in Psychology.
BSc degrees at a glance
BSc Major: 4 years, approx. (120 credit hours) of study with a minimum degree GPA of 2.00. Students may select a minor to complement their major area of study. Eligible students may also choose to join the Co-op program. Graduates of the major program who demonstrate high academic performance may be eligible for entrance to graduate or professional studies. This program can be completed on a part-time basis.
BSc Honours: 4 years, approx. (120 credit hours) of study with a minimum degree GPA of 3.50. Students will engage in advanced studies through coursework and/or research projects. This is the preferred program for students looking to pursue graduate studies. This program must be completed on a full-time basis.
Bachelor of Science (Major)
Expected duration: 4 years, approx. (120 credit hours)
The Psychology Major program provides exposure to five categories of psychological theory: Personality/social, development, learning, cognitive and biological), but generally does not include the project or research courses.
Requirements to enter and continue in the Psychology Major program are available in the Academic Calendar for the year term you entered. To complete the Psychology BSc also requires a minimum of 30 credit hours of courses from the Faculty of Science.
Major students are eligible for the Co-op program, which provides exposure to the industry and valuable work experience.
To earn a BSc Major degree, a student must successfully complete 120 credit hours with minimum grades as specified by the Academic Calendar and a minimum degree GPA of 2.00. 
You can complete this degree on a part-time basis. 
Bachelor of Science (Honours)
Expected duration: Four years (120 credit hours earned)
Our most advanced, in depth Honours program allows you to make the smoothest transition to graduate studies. An Honours program is regarded as professional training. Students are generally involved in research opportunities and complete a project or research course as part of the curriculum. Students normally enter the program after first or second year. 
To earn a BSc Honours Psychology degree, a student must successfully complete 120 credit hours or more of study with minimum grades on all courses, as specified in the Academic Calendar, and a minimum degree GPA of 3.50. 
You must complete this degree on a full-time basis. 
Areas of study
Students may study various areas of Psychology through their course choices. Seven areas of study are offered. Speak with the professors in courses you enjoy to discover which area might interest you.
Applied behaviour analysis - This area of study involves the systematic application of learning principles and techniques to assess and improve individuals' covert and overt behaviours in order to help them function more fully in society. Training in the basic research on behaviour is also provided.
Brain and cognitive sciences - Study in this area includes training in neuroscience and cognitive psychology. The Department's neuroscientists offer training in neuropsychology, developmental neuroscience, neurotoxicology and fMRI. The Department's cognitive scientists provide expertise in the domains of language processes, visual and auditory perception and selective attention and memory.
Clinical psychology- Clinical psychologists are trained to meet the ever-changing needs of clinical service, research, education and administration. Study in this area includes a solid grounding in both the science of psychology and clinical practice.
Developmental psychology - Study in this area includes cognition, linguistics, social psychology and health psychology.
Quantitative - Study in this area involves exploration of a broad range of topics in measurement, research design and statistical analysis.
School psychology - This program provides training in the principles and practices of school psychology, preparing students to deliver psychological services within the school community context.
Social and personality psychology - Training in this area focuses on close relationships, intergroup dynamics and motivation. The close relationships area examines the interplay between personality and the social context that unfolds in all interpersonal relationships. The intergroup relations area examines people's attitudes and behaviours toward members of other groups, with an emphasis on issues of social justice. The motivation area examines adaptive mindsets and the motivational, emotional, attributional, and behavioural decision-making dynamics that link these mindsets to meaningful outcomes in the areas of achievement, health, and well-being across the lifespan.
Sample course offerings
PSYC 2360: Brain and Behaviour
PSYC 2430: Humanistic and Transpersonal Psychology
PSYC 3340: Design and Analysis for Psychological Experiments
PSYC 3130: Introduction to Health Psychology
PSYC 3160: Perception and Attention
PSYC 3380: Nature, Nurture and Behaviour
PSYC 3580: Language and Thought
PSYC 4370: Brain Plasticity
PSYC 4420: Neuroimaging: Imaging Thoughts
For full course descriptions, please visit the Academic Calendar.
Earn while you learn — Co-operative Education
The Faculty of Science Co-operative Education program is an excellent way for students to enhance their classroom learning with on-the-job experience. Available in most Major and Honours programs, Co-operative education is a form of experiential learning that integrates academic education with relevant, supervised and paid work experience. Co-op students gain valuable skills to guide them through their academic education and prepare them for future careers after graduation. Students who enrol in the Co-operative Education program will complete their four-year (approx.) Major or Honours degree in five years (approx.), allowing them to complete three or four work terms. Each work term is completed within a four-month period beginning in January, May or September.
Learn more about the Science Co-operative Education program.
Admission requirements
To declare the BSc Major or Honours in Psychology, you first must be accepted into the Faculty of Science. The following are the minimum requirements for entry into the Faculty of Science.
Direct entry means you are applying to the program directly out of high school or have completed fewer than 24 credit hours at a recognized university or college. 
Missing some requirements? Students who do not meet the direct entry admission requirements may apply to University 1 to prepare for entry into the Faculty of Science. You may be able to declare your specific Major when you transit or you can transit to the General degree. University 1 students who qualify may transit to the Faculty of Science using Aurora Student. See the Academic Calendar for entry requirements specific to this program.
Advanced entry Applicants are those who have completed one year (24 credit hours) or more of studies in another faculty at the University of Manitoba or another recognized post-secondary institution.
Note: When you apply to the Faculty of Science as a Direct or Advanced entry student, you do not select your Major areas of study (e.g., Biochemistry, Computer Science, Statistics, etc.). Each Major or Honours program has specific entry requirements and may be declared once you have completed a minimum of 24 credit hours of coursework, generally at the end of your first or second year of studies. For full details, please visit the Academic calendar.
How to apply
Domestic student application fee: $100
International student application fee: $120
Applications to the University of Manitoba are completed online. To begin your application, select the "Start or continue your application" button. The online application includes several parts, and you may be required to submit transcripts, proof of English Language proficiency and other documents.
If you are a University 1 student wishing to transit to the Faculty of Science, you are not required to submit an application. You may transit to the Faculty of Science student using Aurora Student. There is no application fee.
Contact us
Admission and application inquiries
Mailing address
Undergraduate Admissions
424 UMSU University Centre
University of Manitoba
66 Chancellors Circle
Winnipeg, MB R3T 2N2 Canada

Office location
Room 424 UMSU University Centre
65 Chancellors Circle
University of Manitoba (Fort Garry campus)
admissions@umanitoba.ca
Phone: 204-474-8808
Toll-free: 1-800-224-7713 ext. 8808
Program inquiries
Faculty of Science Academic Advising
230 Machray Hall
186 Dysart Road
University of Manitoba (Fort Garry campus)
Winnipeg, MB R3T 2N2
Office hours
Monday - Friday
8:30 am - 4:00 pm
In-person appointments (pre-book)
We are using a virtual queueing system. Please use one of the following websites to join the queue.
If you are on campus go to:  https://3605.waitwell.ca
If you are on your way to campus go to:  https://3605.waitwell.ca/?h=1
Phone: 204-474-8256
Website: sci.umanitoba.ca/academicadvising