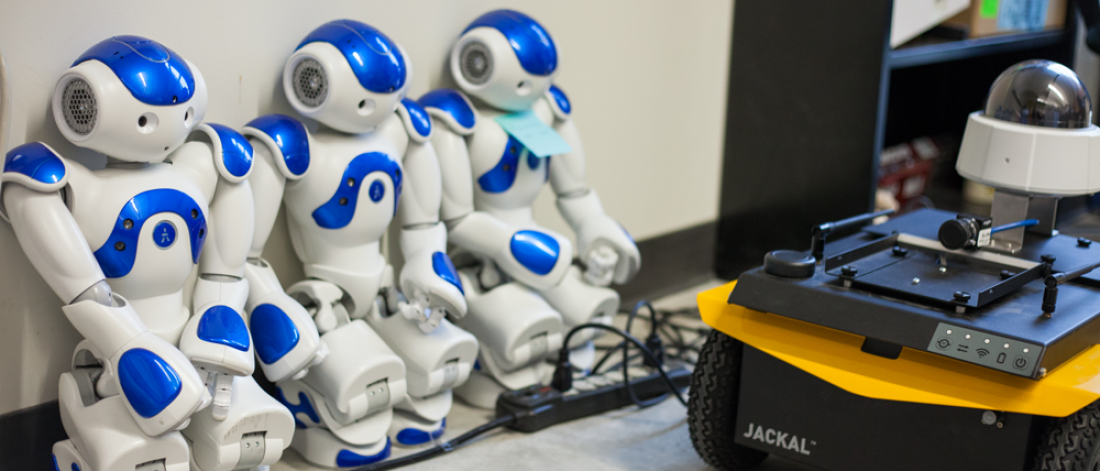 Study with us
Established in 1970, the Department of Computer Science saw rapid expansion in its first ten years as Computer Science grew from a niche interest to an independent, recognized discipline. Today, we are an internationally recognized research centre with opportunities to work in active research laboratories in robotics, bioinformatics and novel interface design, using mathematics and methods from nature to solve computing problems and more.
Examine robotics with our state-of-the-art laboratories 
The AA Lab is a top competitor at international robotic and artificial intelligence competitions. Our work involves the improvement of technology surrounding intelligent hardware and software agents and the development of applications employing these technologies.
The HCI Lab explores how to design, implement and evaluate ways for people to interact with emerging computing technologies. Researchers in this lab are some of the world's leading experts on Human-Robot Interaction.
Benefit from areas of specialization
The Department of Computer Science offers seven different areas of specialization. Chose the right fit for you:
Artificial intelligence
Computer systems
Databases
Human-computer interaction and graphics
Networks and security
Software engineering
Theoretical computer science
Discover our scholarships, awards and other financial supports
The Department of Computer Science offers numerous competitive funding opportunities to graduate students, including the University of Manitoba Graduate Fellowship (UMGF), which are valued at $14,000 per year for two years for MSc students and $18,000 per year for four years for PhD students.
Learn more about our awards and funding.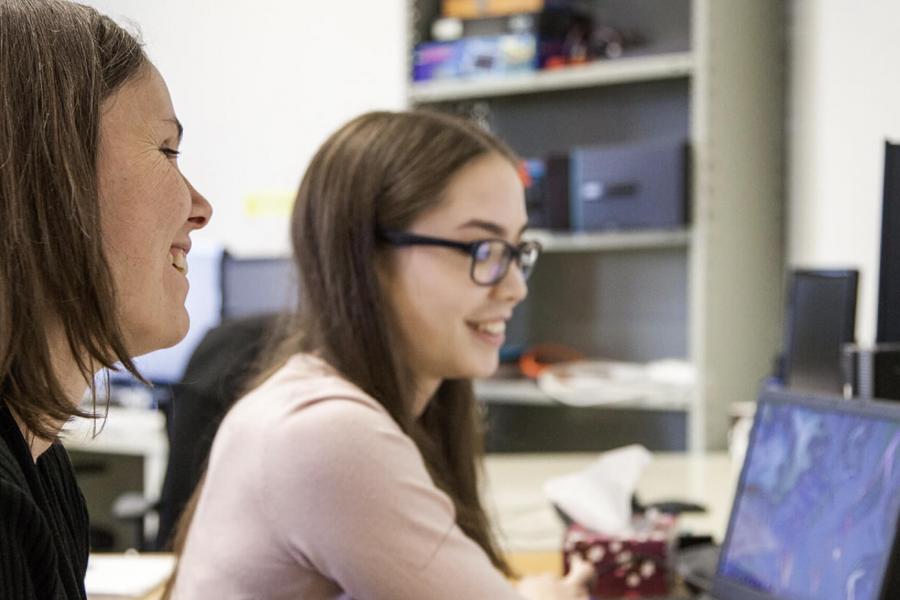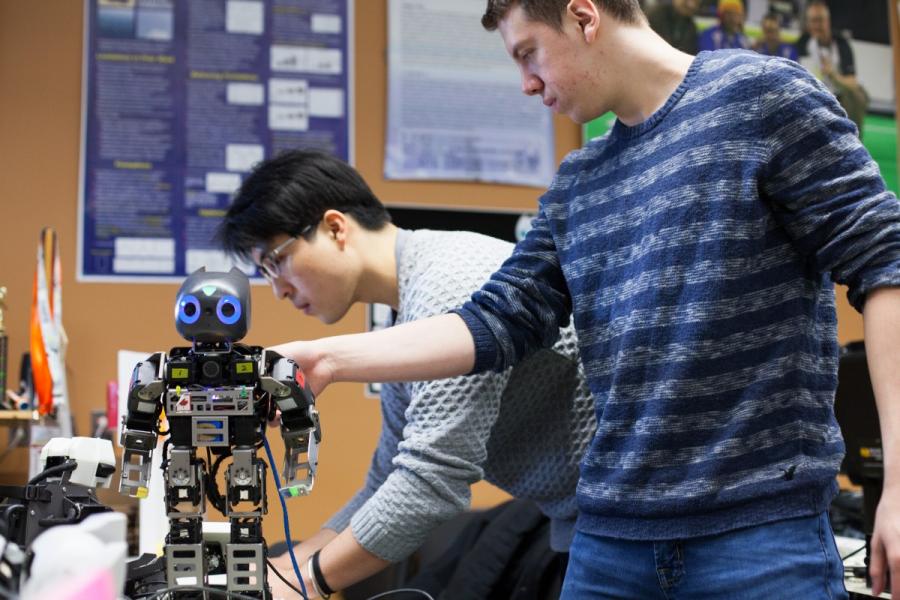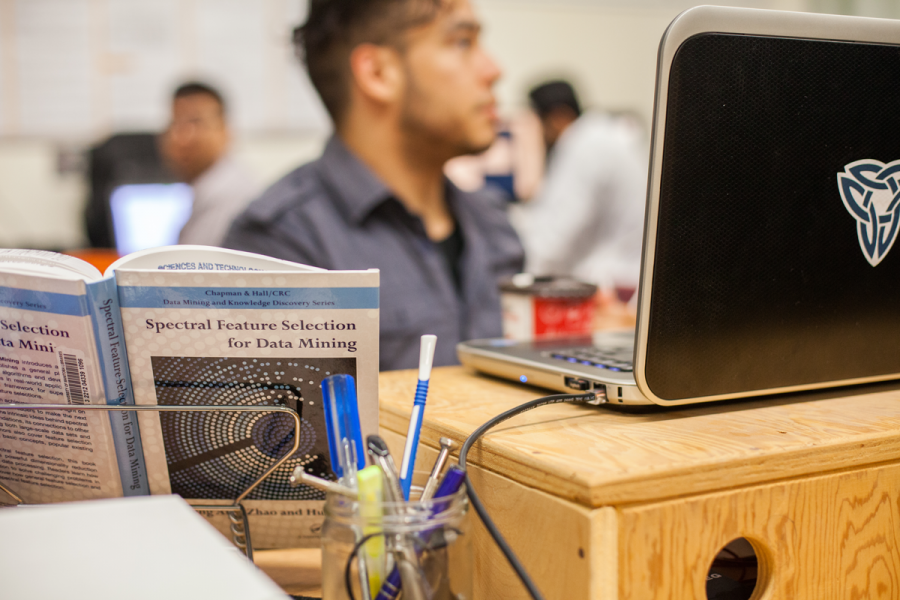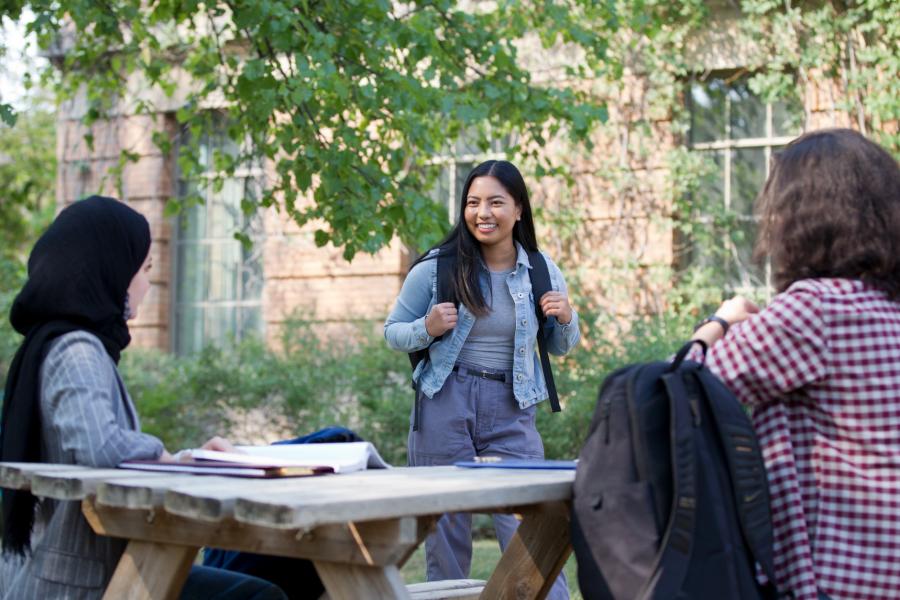 Program details
The Faculty of Graduate Studies and the Faculty of Science offer a four-year program of study leading to a Doctor of Philosophy in Computer Science.
Expected duration: 4 years
Tuition and fees: Tuition fees are charged for terms one and two and terms four and five. A continuing fee is paid for term three, term six and each subsequent term. (Refer to Graduate tuition and fees.)
In addition to the minimum course requirements of the Faculty of Graduate Studies found in the Graduate Studies Regulations Section, students must complete:
A minimum of 12 credit hours of coursework at the 7000-level
A thesis
Sample course offerings
COMP 7860: Security and Privacy
COMP 7890: Data-Drive Software Engineering
COMP 7920: Advanced HCI
COMP 7926: Computational Finance
COMP 7950: Advanced Machine Learning
For a full list of courses and descriptions of each, please visit the Academic Calendar.
Admission requirements
The following are minimum requirements to be considered for entry into the Computer Science (PhD) program. Meeting these requirements does not guarantee acceptance into the program.
How to apply
The Computer Science (PhD) program accepts applications for Fall and Winter entry. Applications must be completed online and include several parts:
$100 application fee (non-refundable)
Unofficial copies of transcripts and degree certificates
Research statement
Supervisor support letter (must have secured supervisor support before applying; supervisor support letter will be requested within the application as a recommendation)
Two letters of recommendation (must be requested from within the application)
Proof of English language proficiency, if required
Please read the Faculty of Graduate Studies online application instructions before beginning your application.
Choose a supervisor before you apply
Computer Science MSc and PhD programs are research-intensive and because of this, applicants require a letter of support from a faculty member who is willing to act as their supervisor should they be accepted for admission. They should contact faculty before applying to inquire about the possibility of supervision. See Applying for graduate studies for full details.
Contact us
Admission and application inquiries
Faculty of Graduate Studies
Room 500 UMSU University Centre
65 Chancellors Circle
University of Manitoba (Fort Garry campus)
Winnipeg, MB R3T 2N2 Canada
graduate.admissions@umanitoba.ca 
Phone: 204-474-9377
Monday to Friday, 8:30 a.m. to 4:30 p.m.
Program inquiries
Department of Computer Science
E2-445 Engineering and Information Technology Complex
15 Gillson Street
University of Manitoba (Fort Garry campus)
Winnipeg, MB R3T 2N2