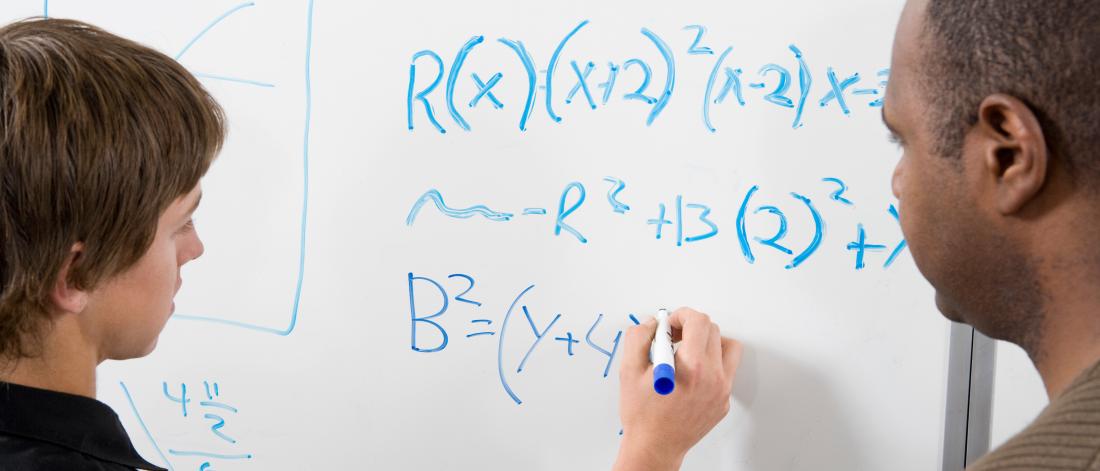 Study with us
Is math your first language? If so, you will likely appreciate the clean reasoning and analytical tools that drive progress throughout the sciences and engineering. From concrete applications to the abstract, Applied Mathematics will help you identify patterns, formulate conjectures, establish theories and model and analyze real-world phenomena.
Participate in a broad spectrum of research
Research areas in the Department of Mathematics include:
Algebraic geometry and topography
Approximation theory
Combinatorics
Complex analysis
Computer algebra
Functional, harmonic and numerical analysis
Mathematical biology
Matrix theory and computations
Number theory
Operator theory
Operator algebras
Partial differential equations
See our full range of research opportunities in Mathematics.
Expand your scope with summer research
Students will have the opportunity to participate in summer research funded by the University of Manitoba and the Natural Sciences and Engineering Research Council of Canada (NSERC). Summer research fields include:
Game theory
Mathematical biology
Code breaking
Topology
Graph theory
Math Help Centre can assist
The Math Help Centre is a free service offered by the Department of Mathematics for first year students to get help with mathematics from someone who has "been there" — a graduate student.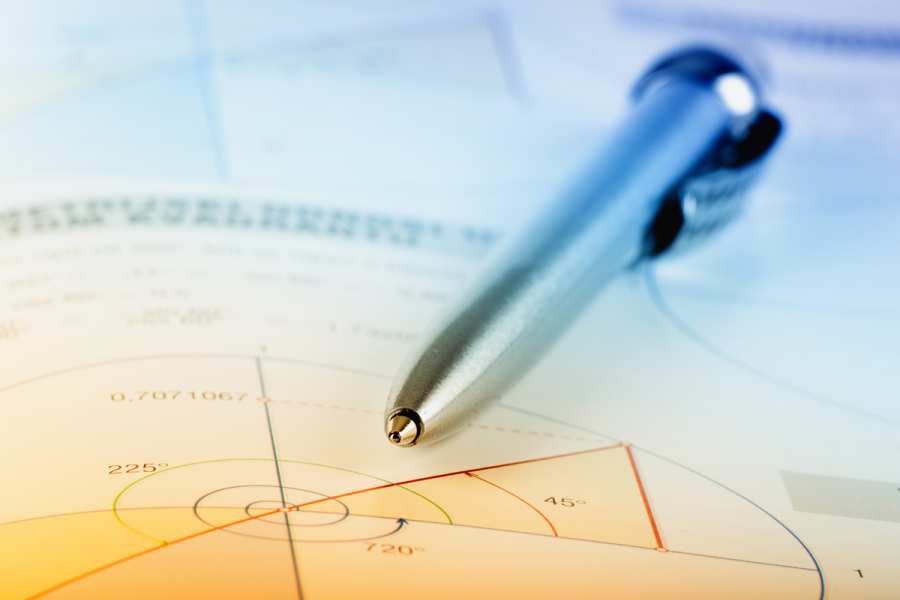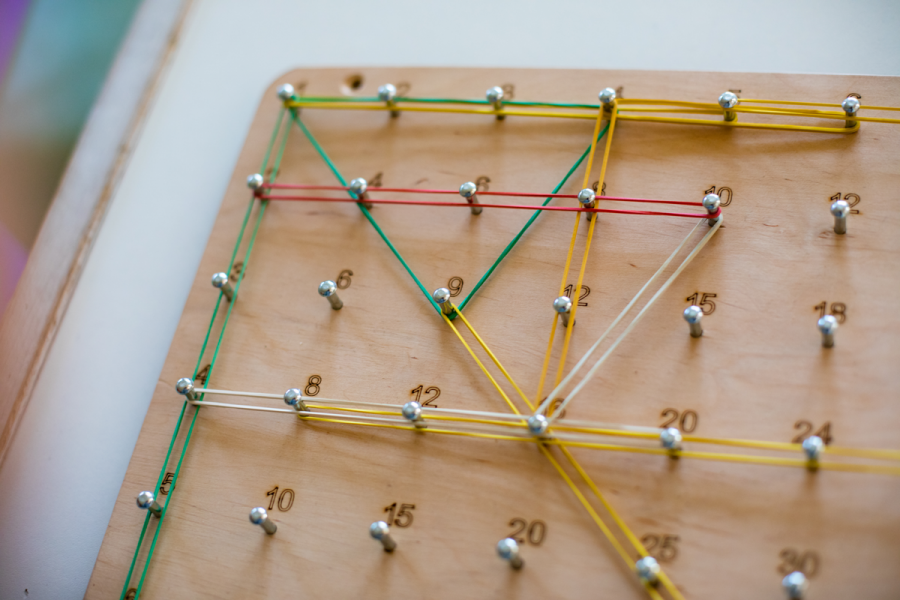 Program details
The Faculty of Science offers multiple programs of study leading to a Bachelor of Science (Major) degree in Mathematics.
BSc degrees at a glance
BSc Major: 4 years, approx. (120 credit hours) of study with a minimum degree GPA of 2.00. Students may select a minor to complement their major area of study. Eligible students may also choose to join the Co-op program. Graduates of the major program who demonstrate high academic performance may be eligible for entrance to graduate or professional studies. This program can be completed on a part-time basis.
Bachelor of Science (Major)
Expected duration: 4 years, approx. (120 credit hours) of study, plus three four-month Co-op work terms, if chosen
The Major program provides students with an extensive program in this field while allowing for educational breadth through other subjects of their choice. The Major program offers scheduling flexibility and opportunities to select electives from other disciplines. 
Major students are eligible for the Co-op program, which provides exposure to the industry and valuable work experience.
To earn a Bachelor of Science Major degree a student must successfully complete 120 credit hours with minimum grades as outlined in the Academic Calendar. To remain in the Major program, students must maintain a minimum degree GPA of 2.00. 
You can complete this degree on a part-time basis.
Sample course offerings
Here are some examples of the courses offered for this program:
COMP 3190: Introduction to Artificial Intelligence
ECON 2030: Mathematical Economics
MATH 1220: Linear Algebra
MATH 1230: Differential Calculus
MATH 1232: Integral Calculus
MATH 2070: Graph Theory 1
MATH 2080: Introduction to Analysis
MATH 3610: Introduction to Mathematical Modelling
STAT 3450: Linear Models
For a full list of courses and descriptions of each, please visit the Academic Calendar.
Earn while you learn — Co-operative Education
The Faculty of Science Co-operative Education program is an excellent way for students to enhance their classroom learning with on-the-job experience. Available in most Major and Honours programs, Co-operative education is a form of experiential learning that integrates academic education with relevant, supervised and paid work experience. Co-op students gain valuable skills to guide them through their academic education and prepare them for future careers after graduation. Students who enrol in the Co-operative Education program will complete their four-year (approx.) Major or Honours degree in five years (approx.), allowing them to complete three or four work terms. Each work term is completed within a four-month period beginning in January, May or September.
Learn more about the Science Co-operative Education program.
Admission requirements
To declare the BSc Major in Applied Mathematics you first must be accepted into the Faculty of Science. The following are the minimum requirements for entry into the Faculty of Science.
Direct entry means you are applying to the program directly out of high school or have completed fewer than 24 credit hours at a recognized university or college. 
Missing some requirements? Students who do not meet the direct entry admission requirements may apply to University 1 to prepare for entry into the Faculty of Science. You may be able to declare your specific Major when you transit or you can transit to the General degree. University 1 students who qualify may transit to the Faculty of Science using Aurora Student. See the Academic Calendar for entry requirements specific to this program.
Advanced entry Applicants are those who have completed one year (24 credit hours) or more of studies in another faculty at the University of Manitoba or another recognized post-secondary institution.
Note: When you apply to the Faculty of Science as a Direct or Advanced entry student, you do not select your Major areas of study (e.g., Biochemistry, Computer Science, Statistics, etc.). Each Major or Honours program has specific entry requirements and may be declared once you have completed a minimum of 24 credit hours of coursework, generally at the end of your first or second year of studies. For full details, please visit the Academic calendar.
How to apply
Domestic student application fee: $100
International student application fee: $120
Applications to the University of Manitoba are completed online. To begin your application, select the "Start or continue your application" button. The online application includes several parts, and you may be required to submit transcripts, proof of English Language proficiency and other documents.
If you are a University 1 student wishing to transit to the Faculty of Science, you are not required to submit an application. You may transit to the Faculty of Science student using Aurora Student. There is no application fee.
Contact us
Admission and application inquiries
Mailing address
Undergraduate Admissions
424 UMSU University Centre
University of Manitoba
66 Chancellors Circle
Winnipeg, MB R3T 2N2 Canada

Office location
Room 424 UMSU University Centre
65 Chancellors Circle
University of Manitoba (Fort Garry campus)
admissions@umanitoba.ca
Phone: 204-474-8808
Toll-free: 1-800-224-7713 ext. 8808
Program inquiries
Faculty of Science Academic Advising
230 Machray Hall
186 Dysart Road
University of Manitoba (Fort Garry campus)
Winnipeg, MB R3T 2N2
Office hours
Monday - Friday
8:30 am - 4:00 pm
In-person appointments (pre-book)
We are using a virtual queueing system. Please use one of the following websites to join the queue.
If you are on campus go to:  https://3605.waitwell.ca
If you are on your way to campus go to:  https://3605.waitwell.ca/?h=1
Phone: 204-474-8256
Website: sci.umanitoba.ca/academicadvising