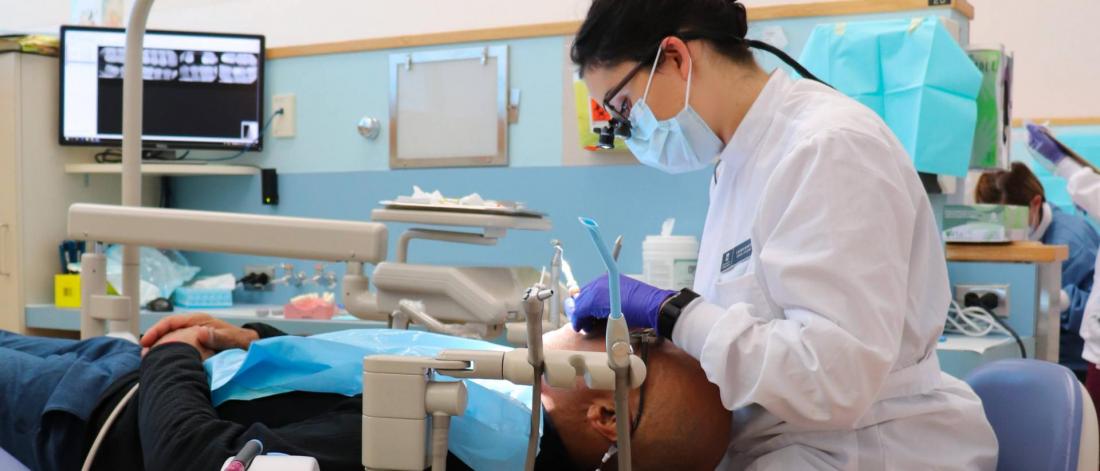 Study with us
The School of Dental Hygiene has a fifty year history, producing quality graduates, many of whom have become highly respected leaders within the profession provincially, nationally and internationally.
World-class professors
Students benefit from an education provided by highly trained researchers and clinicians with specialized expertise in their respective fields. Educators in the School of Dental Hygiene are leaders in the profession locally and internationally.
Our facilities
During your studies you will collaborate with other health professions in state-of-the-art clinical facilities and simulation labs.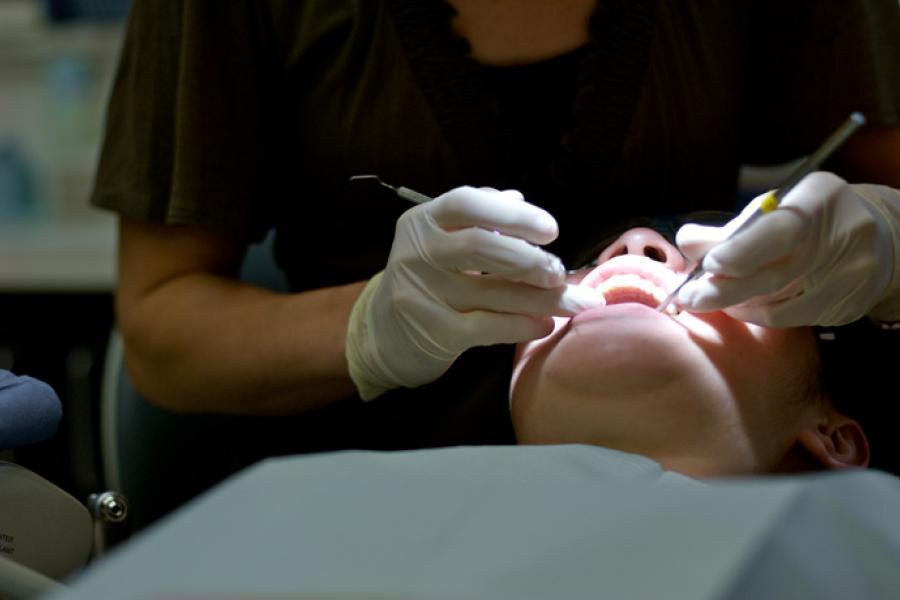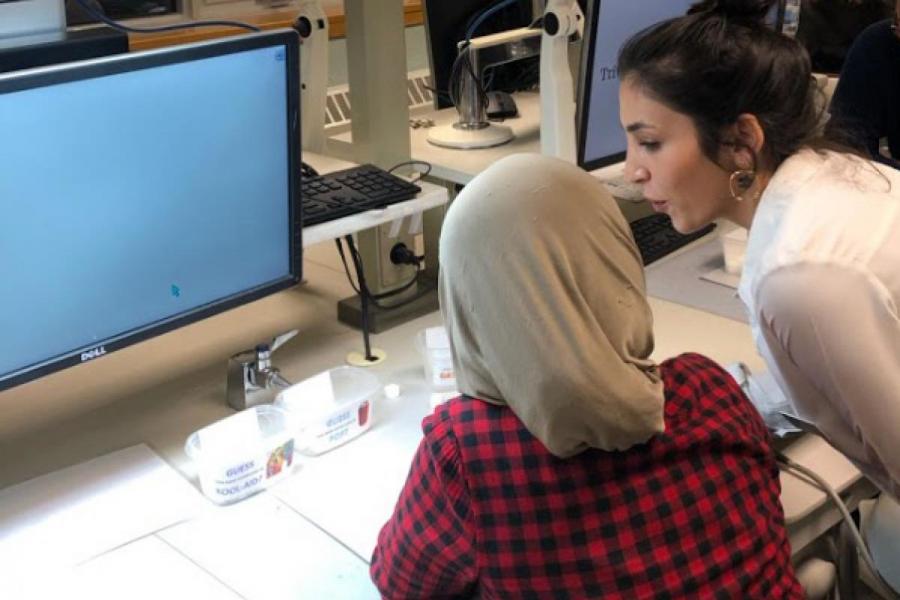 Program details
The School of Dental Hygiene offers education and training leading to a Bachelor of Science in Dental Hygiene, Degree Completion program.
Expected duration: 1 or 2 years (dependent on prior education)
The BScDH program requires the completion of 120 credit hours of coursework and clinical experience. This credit requirement includes credit hours granted during the student's accredited dental hygiene program.
University of Manitoba Graduates
To graduate with a BScDH, students with diplomas in dental hygiene from the University of Manitoba will complete one of the following:
19 credit hours if they graduated after 2007
21 credit hours if they graduated between 1993 and 2007
24 credit hours of electives and 21 dental hygiene baccalaureate credit hours (total 45) if they graduated from the University before 1993
For credit requirements for graduates of other (non-University of Manitoba) dental hygiene programs, please visit the Academic Calendar.
Sample course offerings
HYGN 4412: Dental Hygiene Practice Management and Leadership (3 credit hours)
HYGN 4460: Community Health Independent Study (3 credit hours)
HYGN 4492: Current Issues in Dental Hygiene (3 credit hours)
HYGN 4540: Advanced Teaching Practicum (3 credit hours)
HYGN 4472: Assessment & Treatment Planning for Advanced Periodontal Disease (3 credit hours)
For full course descriptions, please visit the Academic Calendar.
Admission requirements
The following are the admission requirements for entry into the Bachelor of Science in Dental Hygiene, Degree Completion Program. Meeting these requirements does not guarantee admission into the program.
The BScDH program is an advanced entry program, which means you must have a minimum of:
A Diploma in Dental Hygiene from an accredited dental hygiene program
A National Dental Hygiene Certification Board (NDHCB) Certificate
Current licensure to practice dental hygiene in Canada and be eligible for licensure in Manitoba
Completion of all prerequisite course requirements with a minimum overall grade point average of 3.0 in your Diploma in Dental Hygiene or Associate Degree Program
If you do not meet the requirements for advanced entry into the Dental Hygiene degree completion program, you can apply for admission to the Faculty of Science or another program.
How to apply
Domestic student application fee: $100

Applications to the University of Manitoba are completed online. The online application includes several parts, and you may be required to submit transcripts, proof of English Language proficiency, and other documents.
Contact us
Admission and application inquiries
Mailing address
Undergraduate Admissions
424 UMSU University Centre
University of Manitoba
66 Chancellors Circle
Winnipeg, MB R3T 2N2 Canada
Office location
Room 424 UMSU University Centre
65 Chancellors Circle
University of Manitoba (Fort Garry campus)
Submit a question
Phone: 204-474-8808
Toll-free: 1-800-224-7713 ext 8808
Program inquiries
Dr. Gerald Niznick College of Dentistry – School of Dental Hygiene,
Rady Faculty of Health Sciences
Room D212
780 Bannatyne Avenue
University of Manitoba (Bannatyne campus)
Winnipeg, MB R3E 0W2
dent_hygiene@umanitoba.ca
Phone: 204-789-3683
Fax: 204-789-3948