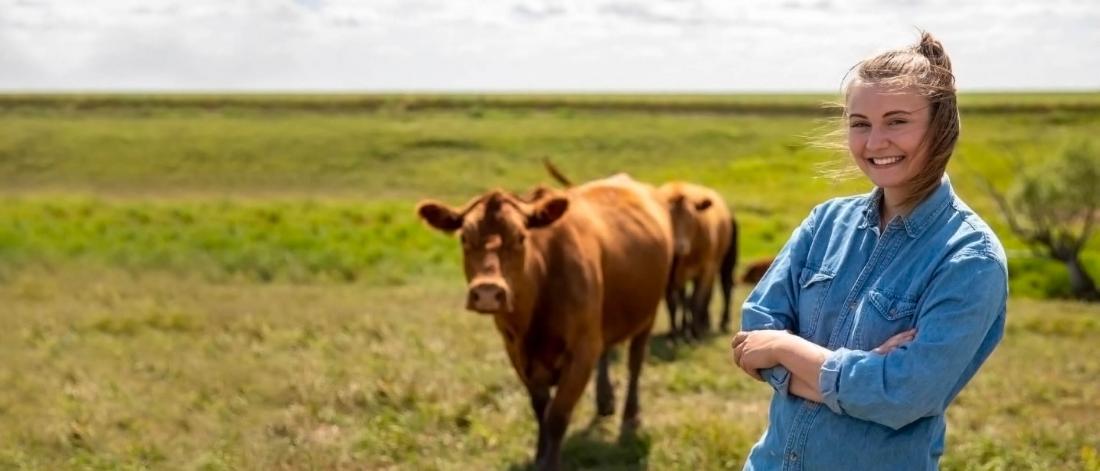 Study with us
Start a degree
Students in the Pre-Veterinary studies program take Bachelor of Science (Agriculture) courses in our Animal Systems program, so the program is beneficial even if you don't get into the Western College of Veterinary Medicine.
Build your network
The Pre-Vet Club helps students who are interested in pursuing a career or learning more about veterinary medicine through presentations by guest speakers from local clinics, zoos, government and industry, as well as students currently attending vet school. The club also assists students in finding volunteer placements in local clinics as well as community groups, and preparing for the application and interview process.
Get hands-on experience
The Faculty of Agricultural and Food Sciences offers a co-op program and part-time work experiences where students may have the opportunity to work with dairy, swine and poultry at the Glenlea Research Station.
Prepare to apply
Pre-veterinary students whose academic standing is acceptable can apply to the Western College of Veterinary Medicine (WCVM), University of Saskatchewan. Acceptance into WCVM from the pre-veterinary program at the University of Manitoba is normally restricted to residents of Manitoba.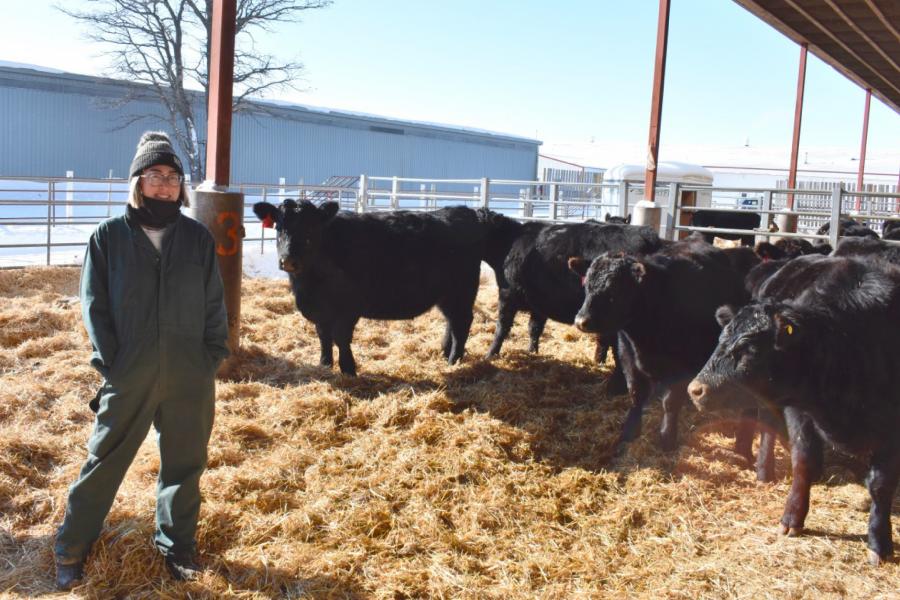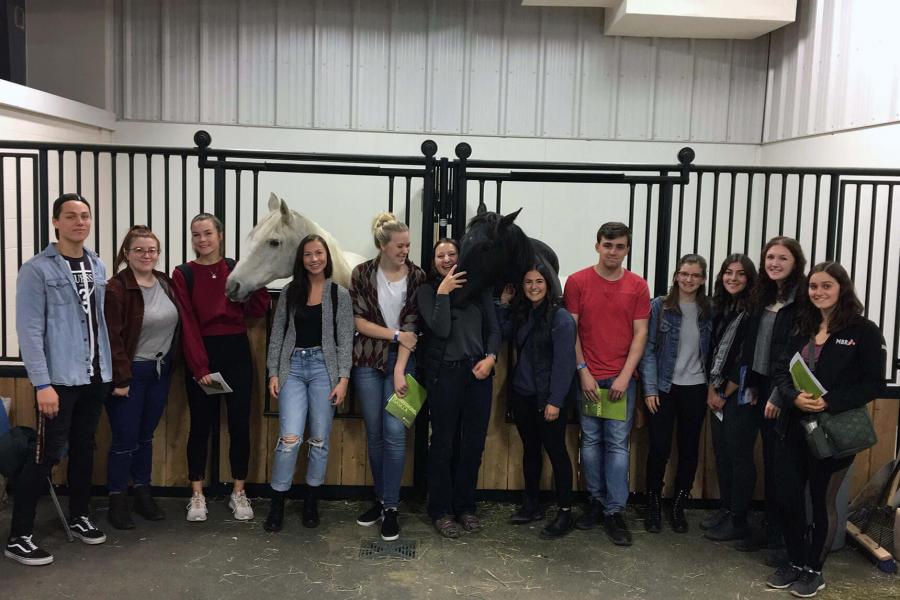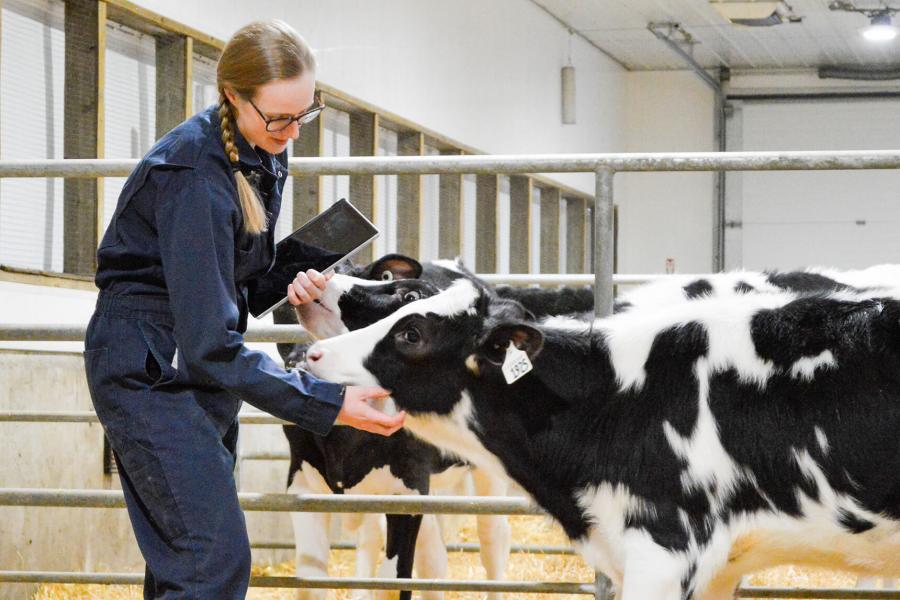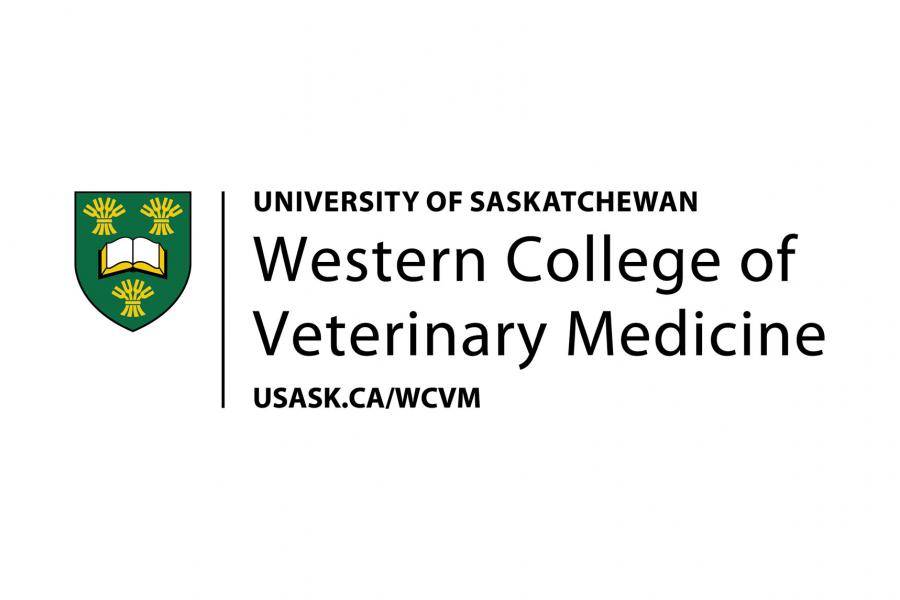 Program details
Pre-Veterinary Studies is a two-year program designed to meet the admission requirements for the Doctor of Veterinary Medicine program at the Western College of Veterinary Medicine (WCVM).
Expected duration: 4 years
After two years in the Pre-Veterinary Studies program, students can apply to the WCVM or they can continue their studies to complete a Bachelor of Science (Agriculture) – Animal Systems degree.
Sample course offerings
ABIZ 1000: Introduction to Agribusiness Management (3 credit hours)
AGRI 1600: Introduction to Agrifood Systems (3 credit hours)
HNSC 1200: Food: Facts and Fallacies (3 credit hours)
BIOL 1020: Biology 1: Principles and Themes (3 credit hours)
CHEM 1120: Introduction to Chemical Techniques (3 credit hours)
AGRI 2030: Technical Communications (3 credit hours)
AGRI 2400: Experimental Methods in Agricultural and Food Sciences (3 credit hours)
PLNT 2520/BIOL 2500: Genetics (3 credit hours)
CHEM 2730/MBIO 2730: Elements of Biochemistry 1 (3 credit hours)
For full course descriptions, please visit the Academic Calendar.
Admission requirements
The following are minimum requirements for entry into the Pre-Veterinary Studies program. Meeting these requirements does not guarantee acceptance into the program.
Direct Entry: applicants are those who have not attended a post-secondary institution or have completed fewer than 24 credit hours at a recognized university or college. Direct entry applicants require the following:
Manitoba high school graduation including 5 full credits at the Grade 12 level in courses designated S,G, or U
A minimum average of 70 per cent over the following courses, with no less than 60 per cent in each course: 

English 40S
Applied Mathematics 40S or Pre-Calculus Mathematics 40S
Two academic 40S courses
Advanced Entry: Advanced entry is for applicants who have completed one year (24 credit hours) or more of studies in another faculty at the University of Manitoba or another recognized post-secondary institution. 
How to apply
Applications to the University of Manitoba are completed online. To begin your application, select the Start or continue your application button. The online application includes several parts, and you may be required to submit transcripts, proof of English Language proficiency, and other documents.
Contact us
Admission and application inquiries
Mailing address
Undergraduate Admissions
424 UMSU University Centre
University of Manitoba
66 Chancellors Circle
Winnipeg, MB R3T 2N2 Canada
Office location
Room 424 UMSU University Centre
65 Chancellors Circle
University of Manitoba (Fort Garry campus)
Submit a question
Phone: 204-474-8808
Toll-free: 1-800-224-7713 ext 8808
Program inquiries
Faculty of Agricultural and Food Sciences
Room 160 Agriculture Building
66 Dafoe Road
University of Manitoba (Fort Garry campus)
Winnipeg, MB R3T 2N2 Canada
aginfo@umanitoba.ca
Phone: 204-474-9295
Fax: 204-474-7525