Study with us
Apply your knowledge
Explore a sector of the agri-food industry through a paid work placement that earns you academic credit towards your degree. While participating in our Co-op Program students engage throughout the placement in an online self-directed course that provides them with ongoing evaluation from their workplace.
Learn from the best
Professors in the plant biotechnology program will prepare you with a solid foundation in genetics, pathology, the physiology of plant growth, and the development of crop plants for food, feed and industrial uses.
Build your network
The Faculty of Agriculture Students Organization is one of the most active student councils on the UM campus. Get involved to help plan career nights, charity events and fun social gatherings.
Nationally recognized careers
Agrologists are professionals who have studied the sciences and provide decision makers with advice to help feed the world, boost the economy, and protect the environment.
Agrologists Manitoba regulates the practice of agrology in Manitoba and registers practitioners to ensure safe, competent practice of Agrology. Graduates of the BSc (Agriculture) degree meet the entry-to-practice education requirement and are eligible to become Professional Agrologists (PAg).
Where it can take you
Graduates with a BSc (Agriculture) – Plant Biotechnology can be found in:
Crop extension coordination
Plant breeding management
Seed plant operations
Quality assurance
Genetic engineering
Plant laboratory research
Bioinformatics data processing
Cultivar development
Plant tissue culture research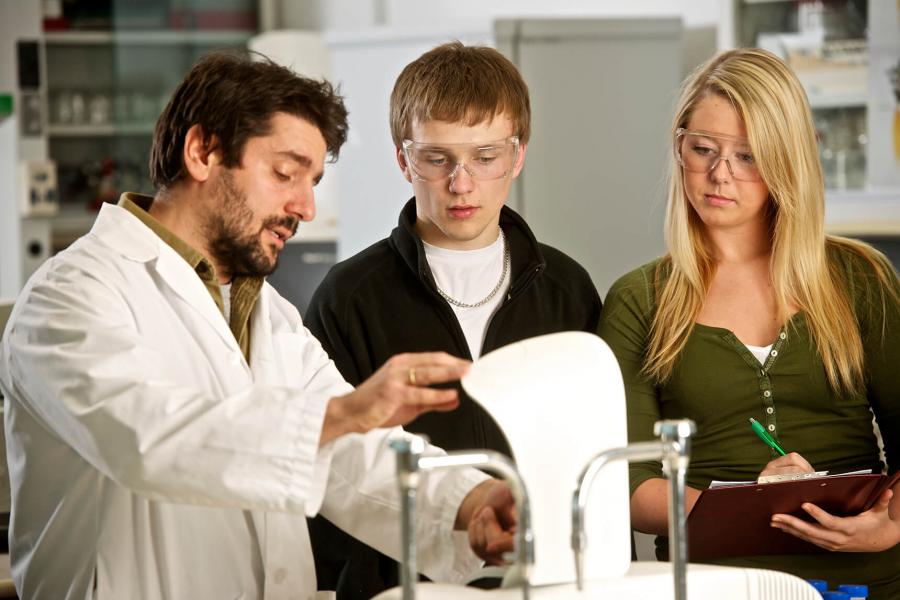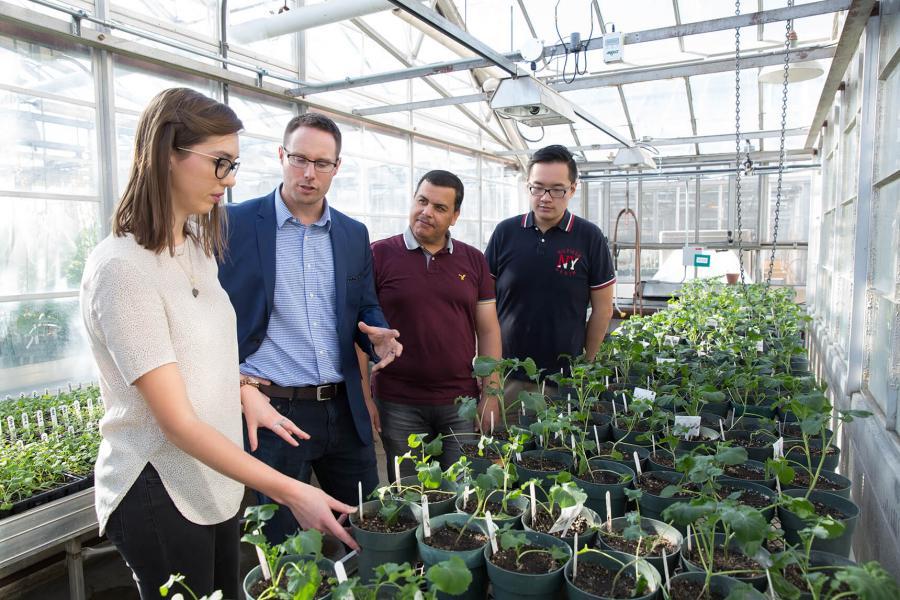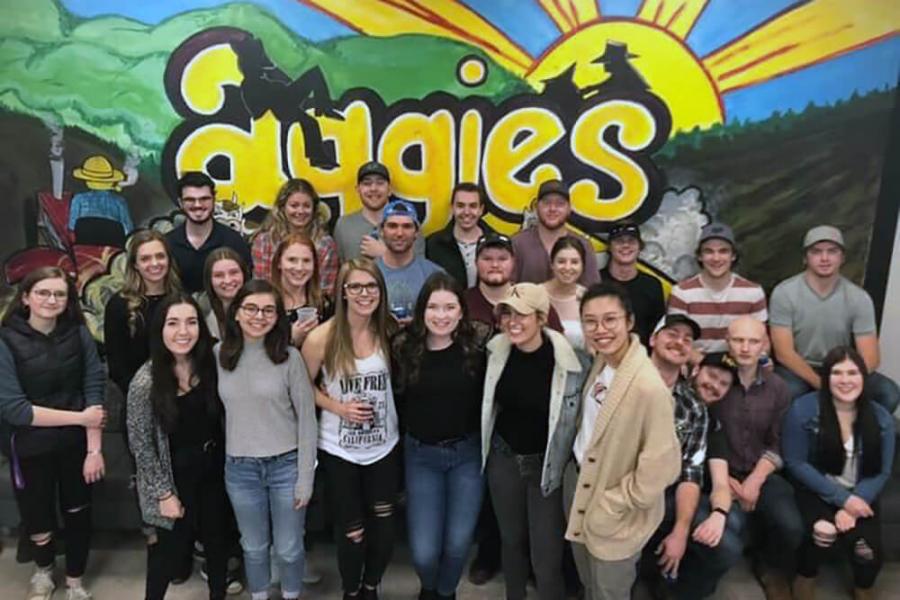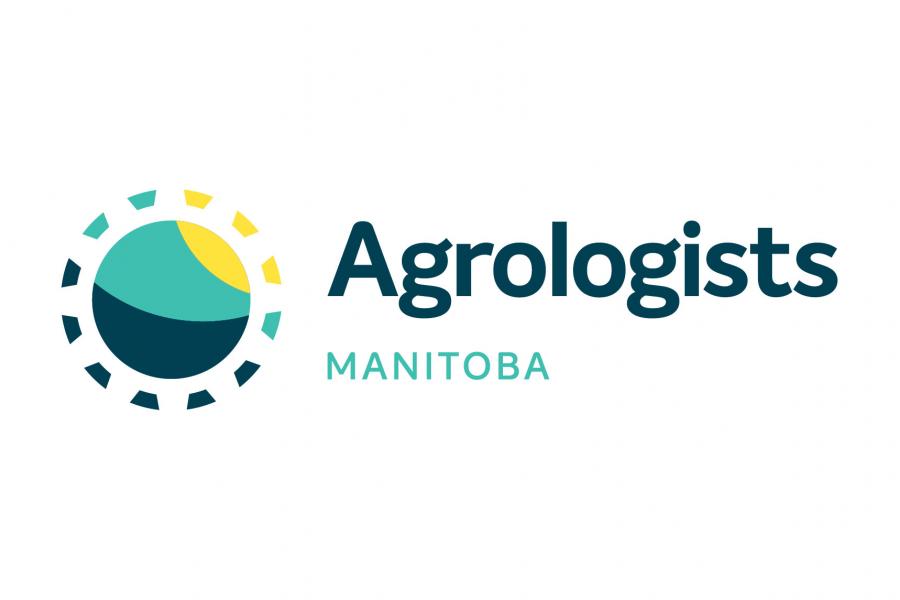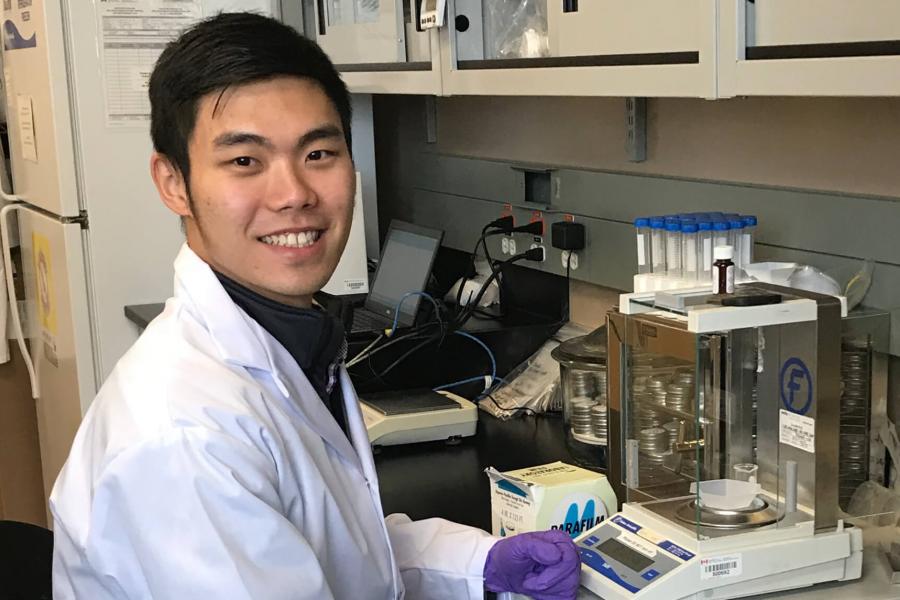 Program details
Expected duration: 4 years
Students must complete 120 credits hours of degree core, restrictive electives and free elective courses.
The Plant Biotechnology Program will provide an integrated and comprehensive study of genetic, physiological and pathological factors and modern technological processes associated with the sciences of plant improvement, production, protection, and utilization. The program will provide an understanding of the biological principles that determine the heredity, growth, and responses of plants and plant pathogens to cultural and environmental factors.
Cooperative education program
Plant Biotechnology students have the option to earn credits through the Cooperative Education Program, connecting classroom learning with valuable work experience.
Professional designation eligibility
Agrologists Manitoba (Manitoba Institute of Agrologists)
Graduates of the BSc (Agriculture), BSc (Agribusiness) and BSc (Agroecology) degrees meet the entry to practice education requirement and are eligible to become Professional Agrologists (PAg).
Agrologists are regulated professionals who have highly specialized knowledge about agriculture and food production and natural resource management. They provide decision makers with advice to help feed the world, boost the economy, and protect the environment.
Graduates from the Faculty's professional programs who are working and practicing agrology in Manitoba require registration with and a licence from Agrologists Manitoba. Students/prospective students should contact Agrologists Manitoba directly for more information on the practice of agrology in Manitoba.
Available minors
See below for a list of available minors in the Faculty of Agricultural and Food Sciences, as well as link to all available minors offered through the University of Manitoba:
Sample course offerings
PLNT 2520: Genetics (3 credit hours)
AGRI 1600: Introduction to Agri-Food Systems (3 credit hours)
PLNT 4310: Introductory Plant Genomics (3 credit hours)
PLNT 2510: Fundamentals of Horticulture (3 credit hours)
AGEC 2370: Principles of Ecology (3 credit hours)
PLNT 4590: Physiology of Crop Plants (3 credit hours)
BIOL 1030: Biological Diversity, Function and Interaction (3 credit hours)
BIOL 2242: The Flowering Plants (3 credit hours)
PLNT 3570: Fundamentals of Plant Pathology (3 credit hours)
For full course descriptions, please visit the Academic Calendar.
Course outlines are available to view on this page.
See the full Plant Biotechnology program progression plan on our Degree advising page under "Degree requirements".
Admission requirements
The following are minimum requirements for entry into the Bachelor of Science (Agriculture) – Plant Biotechnology program. Meeting these requirements does not guarantee acceptance into the program.
Direct Entry: Direct entry is for those who have not attended a post-secondary institution or have completed fewer than 24 credit hours at a recognized university or college. Direct entry applicants require the following:
Manitoba high school graduation including 5 full credits at the Grade 12 level in courses designated S, G, or U
A minimum average of 70% over the following courses, with no less than 60% in each course: 

English 40S
Applied Mathematics 40S or Pre-Calculus Mathematics 40S
Two academic 40S courses
Advanced Entry: Advanced entry is for applicants who have completed one year (24 credit hours) or more of studies in another faculty at the University of Manitoba or another recognized post-secondary institution. 
How to apply
Domestic student application fee: $100
International student application fee: $120
Applications to the University of Manitoba are completed online. To begin your application, select the Start or continue your application button. The online application includes several parts, and you may be required to submit transcripts, proof of English Language proficiency, and other documents.
Contact us
Admission and application inquiries
Faculty of Graduate Studies
Room 500 UMSU University Centre
65 Chancellors Circle
University of Manitoba (Fort Garry campus)
Winnipeg, MB R3T 2N2 Canada
graduate.admissions@umanitoba.ca
Phone: 204-474-9377
Monday to Friday
8:30 a.m. to 4:30 p.m.
Program inquiries
Faculty of Agricultural and Food Sciences
Room 160 Agriculture Building
66 Dafoe Road
University of Manitoba (Fort Garry campus)
Winnipeg, MB R3T 2N2 Canada
aginfo@umanitoba.ca
Phone: 204-474-9295
Fax: 204-474-7525