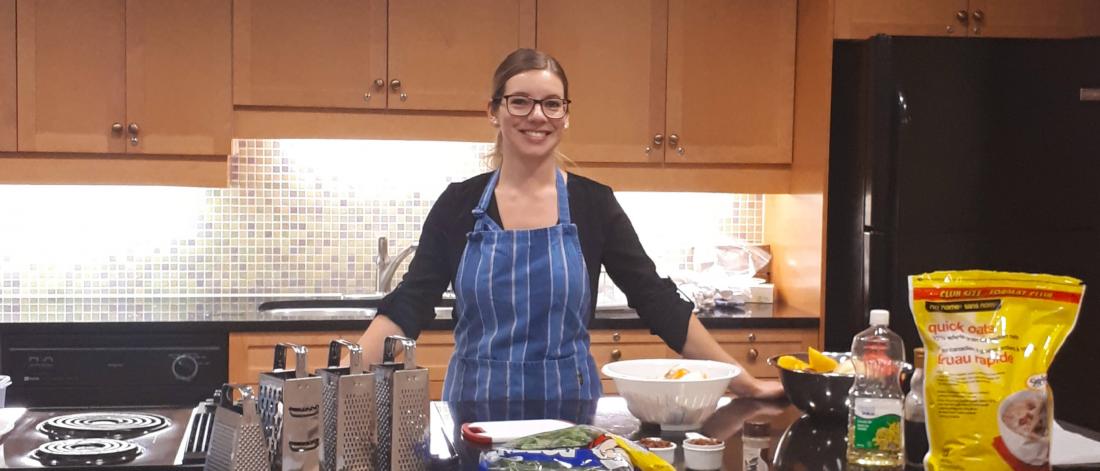 Study with us
Apply your knowledge
Explore a sector of the agri-food industry through a paid work placement that earns you academic credit towards your degree. While participating in our Co-op Program students engage throughout the placement in an online self-directed course that provides them with ongoing evaluation from their workplace.
Learn from the best
Our human nutritional science professors are internationally recognized researchers in applied human nutrition, metabolic and molecular nutrition and food chemistry and quality. Your studies will integrate concepts in metabolism, food and community nutrition and include training in biochemical and analytical methods.
Build your network
The Nutritional Education and Community Outreach (NECO) is a student group promoting nutrition-related topics on-campus and in the community.
Nationally recognized careers
Both the BSc and the Second Degree programs are accredited by the Partnership for Dietetic Education and Practice (PDEP), allowing graduates to pursue a post-graduate dietetics internship en route to becoming a Registered Dietitian.
Where can it take you?
A degree in Human Nutritional Sciences opens doors to fulfilling careers in a variety of sectors:
Food product development consultant
Food service director
Community nutritionist
Sports nutritionist
Registered dietitian (following one-year dietetic internship)
Human ecology teacher (with completion of an Education degree)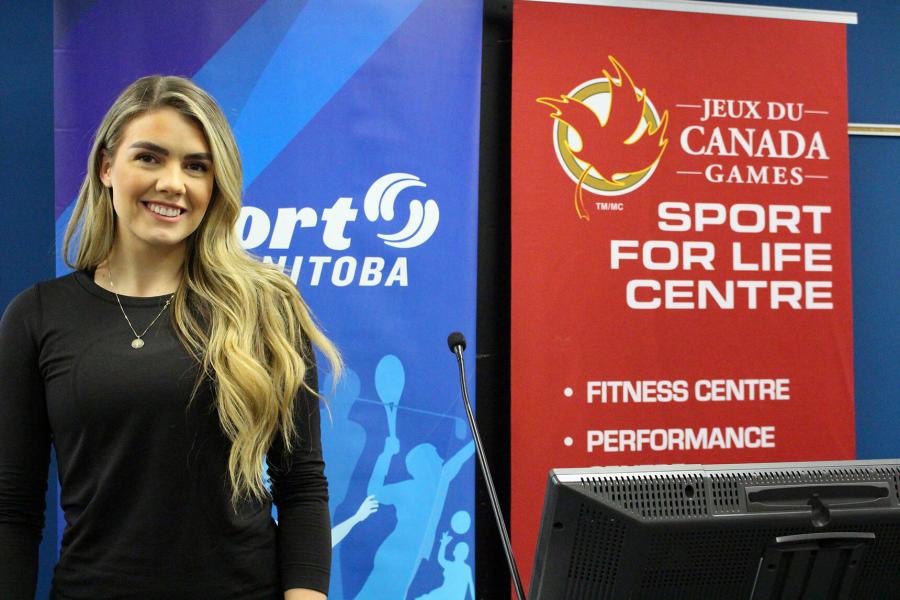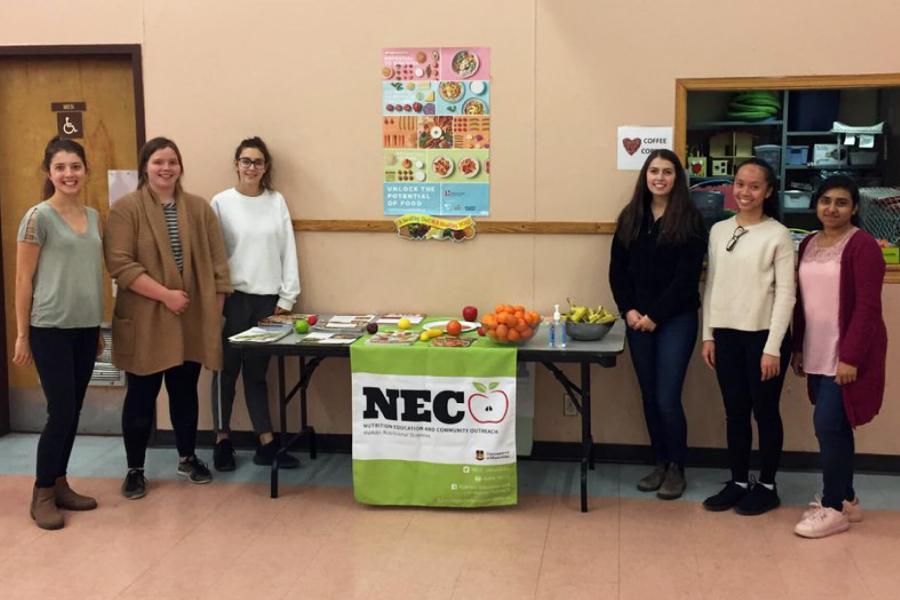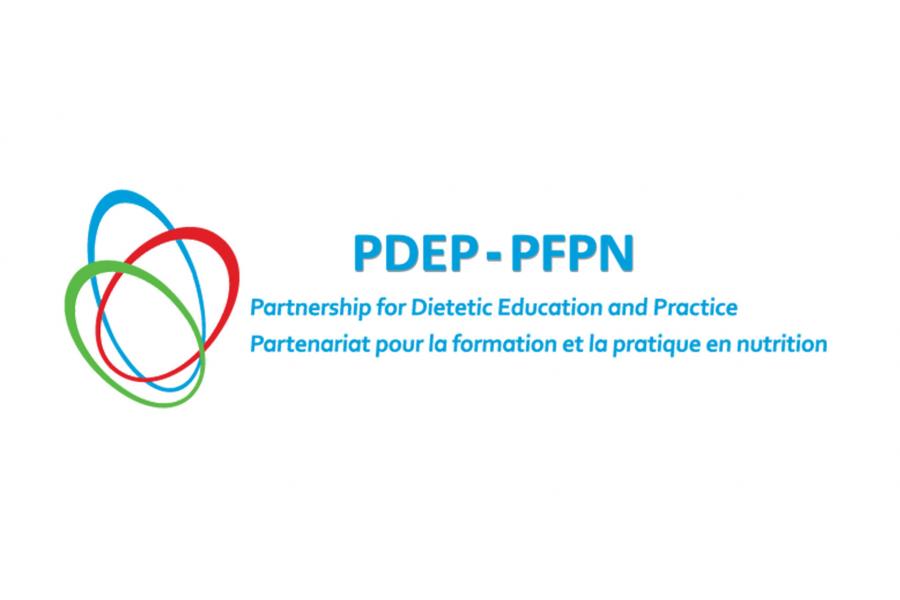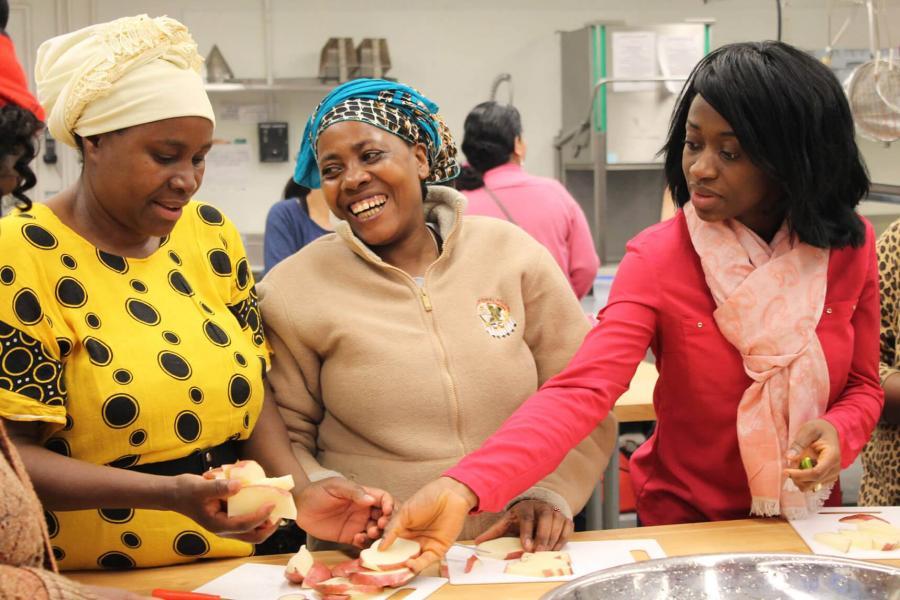 Program details
Expected duration: 4 years
Students are required to complete a total of 120 credit hours of degree core, restricted elective and free elective study.
The Bachelor of Science (Human Nutritional Sciences) is a four-year program with three program options available:
Nutrition Option: Learn about the role of nutrition in health promotion and disease prevention. Optional to build in dietetics preparation courses to apply for dietetic practicums and become a Registered Dietitian.
Foods Option: Learn how to develop food products that promote health and increase the competitiveness of the food production, processing and marketing industries.
Food Industry Option: Explore the ways health and nutrition impact the food industry by concentrating your studies on quality assurance, food product development or food industry management.
Dietetic practicum
Students taking the nutrition option have the opportunity to complete pre-professional requirements to apply for dietetic internships, medicine, law and dentistry. Students completing courses for dietetic preparation can meet the educational requirements to qualify for dietetic internship and membership with the College of Dietitians of Manitoba or dietetic colleges in Canadian provinces.
Entry into a dietetic internship is competitive. It is strongly recommended that students seek advice from the Department of Food and Human Nutritional Sciences on preparing an application to a dietetic practicum program.
Second-degree option
The Human Nutritional Sciences program offers a second-degree option for students that have successfully completed a degree in another discipline. This option consists of 60 credit hours to obtain the BSc in Human Nutritional Sciences. Students may choose to concentrate on Foods, Human Nutrition or Dietetics.
The Second Degree Dietetics concentration, along with some additional supporting courses, meets accreditation standards for those interested in applying for Dietetic Practicum programs to become a Registered Dietitian.
Cooperative education program
Human Nutritional Science students have the option to earn credits through the Cooperative Education Program, connecting classroom learning with valuable work experience.
Available minors
See below for a list of available minors in the Faculty of Agricultural and Food Sciences, as well as link to all available minors offered through the University of Manitoba:
Sample course offerings
Sample course offerings:
HNSC 2160: Principles of Food Preparation and Preservation (3 credit hours)
HNSC 1200: Food: Facts and Fallacies (3 credit hours)
HNSC 4350: Nutrition in Exercise and Sport (3 credit hours)
HNSC 3300: Vitamins and Minerals in Human Health (3 credit hours)
HNSC 4300: Community Nutrition Intervention (3 credit hours)
HNSC 3350: Culture and Food Patterns (3 credit hours)
AGRI 1600: Introduction to Agrifood Systems (3 credit hours)
MKT 2210: Fundamentals of Marketing (3 credit hours)
HNSC 4280: Food Product Development (3 credit hours)
HNSC 4340: Maternal and Child Nutrition (3 credit hours)
HNSC 3400: Nutrition Assessment and Counselling (3 credit hours)
For full course descriptions, please visit the Academic Calendar.
Course outlines are available to view on this page.
See the full Human Nutritional Science program progression plans on our Degree advising page under "Degree requirements."
Admission requirements
The following are minimum requirements for entry into the Human Nutritional Sciences (BSc) program. Meeting these requirements does not guarantee acceptance into the program.
Direct entry: applicants are those who have not attended a post-secondary institution or have completed fewer than 24 credit hours at a recognized university or college. Direct entry applicants require the following:
Manitoba high school graduation including 5 full credits at the Grade 12 level in courses designated S, G, or U
A minimum average of 70% over the following courses, with no less than 60% in each course:

English 40S
Applied Mathematics 40S or Pre-Calculus Mathematics 40S
Two academic 40S courses
Advanced entry: Advanced entry is for applicants who have completed one year (24 credit hours) or more of studies in another faculty at the University of Manitoba or another recognized post-secondary institution.
How to apply
Domestic student application fee: $100
International student application fee: $120
Applications to the University of Manitoba are completed online. To begin your application, select the Start or continue your application button. The online application includes several parts, and you may be required to submit transcripts, proof of English Language proficiency, and other documents.
Contact us
Admission and application inquiries
Mailing address
Undergraduate Admissions
424 UMSU University Centre
University of Manitoba
66 Chancellors Circle
Winnipeg, MB R3T 2N2 Canada
Office location
Room 424 UMSU University Centre
65 Chancellors Circle
University of Manitoba (Fort Garry campus)
Submit a question
Phone: 204-474-8808
Toll-free: 1-800-224-7713 ext 8808
Program inquiries
Faculty of Agricultural and Food Sciences
Room 160 Agriculture Building
66 Dafoe Road
University of Manitoba (Fort Garry campus)
Winnipeg, MB R3T 2N2 Canada
aginfo@umanitoba.ca
Phone: 204-474-9295
Fax: 204-474-7525