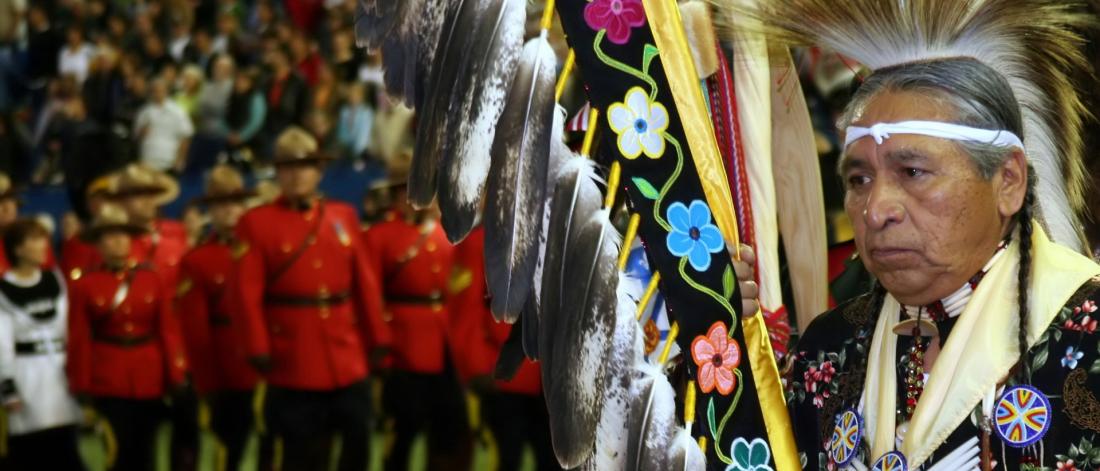 Study with us
For more than 40 years, the Indigenous Studies Department at the University of Manitoba has been an international leader in the field, committed to creating outstanding research, teaching and service relating to the historical and contemporary position of the Indigenous peoples of Canada. Offering a wide-ranging undergraduate program and one of only four graduate programs in Indigenous Studies in Canada our department is the second oldest program in the country (instituted in 1974).
Professional opportunities
We offer several courses that bring together traditional teachers, community members, Elders, students and professors on campus and in communities, exploring topics of mutual concern and interest, sharing knowledge and experience and conducting timely, informed research. The diversity and themed focus of the Indigenous Governance stream prepares students for a wide range of future choices and opportunities, including:
Aboriginal community projects and initiatives coordinator
Community liaison officer
Conciliation/mediation officer
First Nations housing consultant
Legal researcher
Police constable/RCMP officer
Policy analyst
Traditional community support worker
Consider Indigenous studies or languages
Students may also choose a general or advanced degree in Indigenous Studies examining the political, historical and societal processes that affect the Indigenous peoples in Canada. Language courses are offered in Cree, Anishinaabemowin (Ojibway) and Michif.  
Student experience
Migizii Agamik - Bald Eagle Lodge is a home-away-from-home for students, who make use of the computer lab, student lounge, gathering space and kitchen. Migizii Agamik also houses units like the Indigenous Student Centre, Indigenous Achievement and the UM Indigenous Students' Association.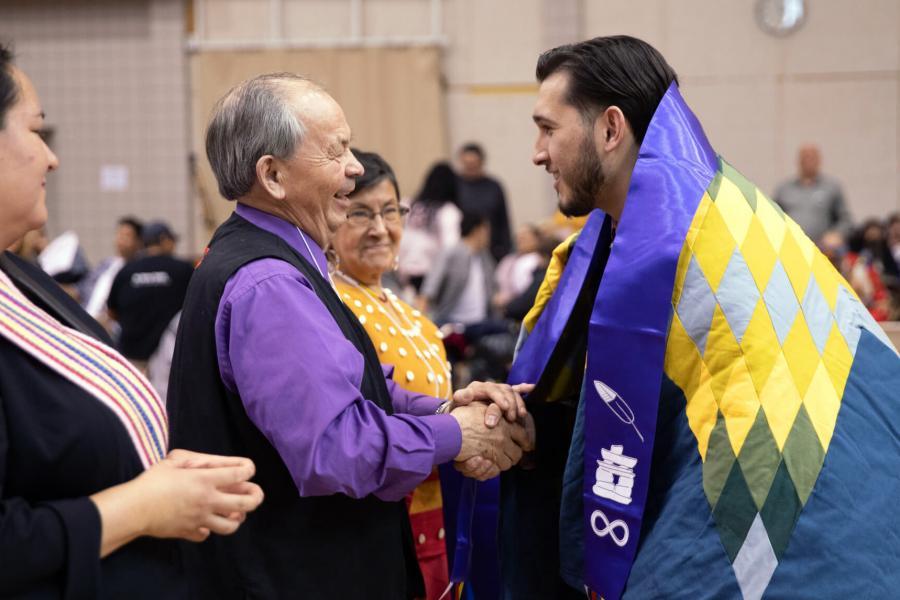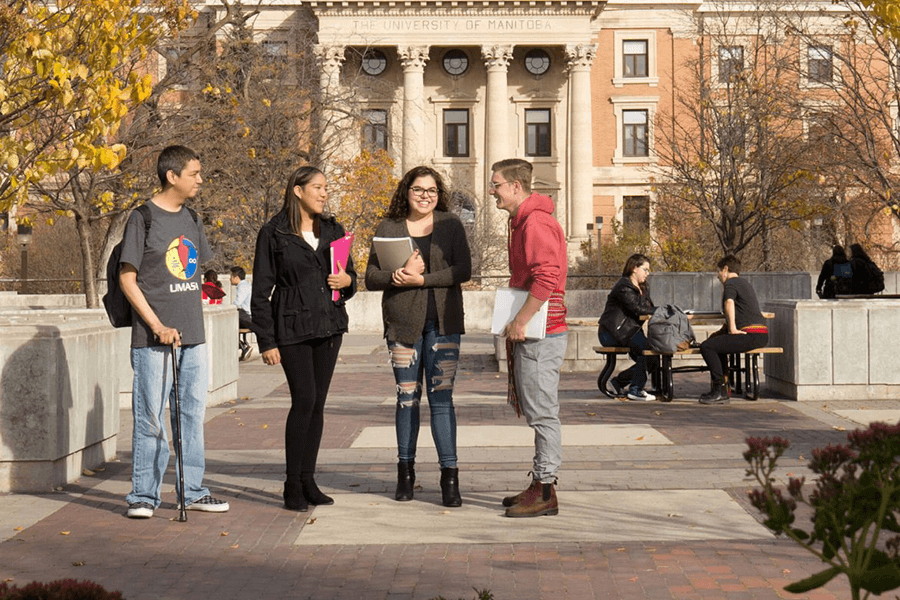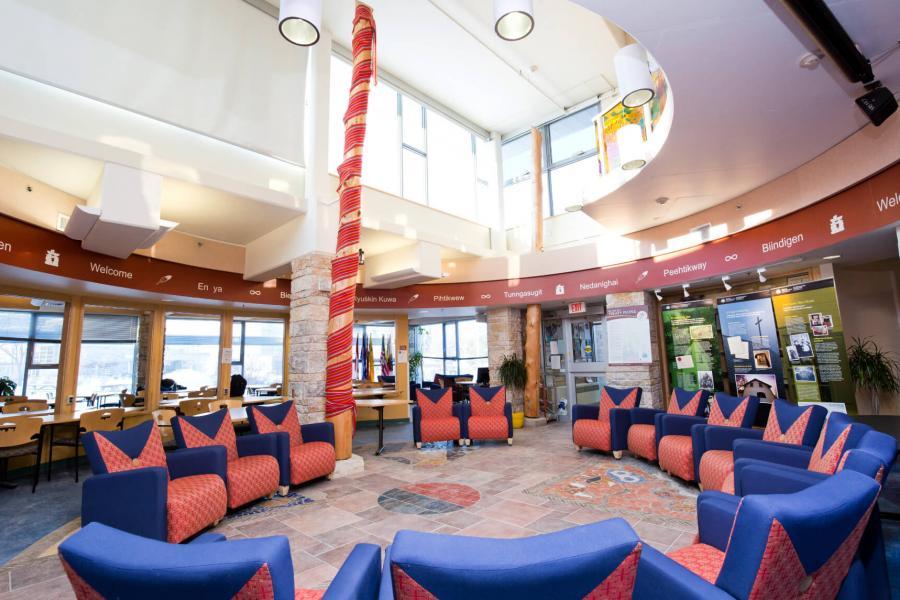 Program details
The Faculty of Arts offers a four-year undergraduate degree in Indigenous governance. Students in the program must also complete a Minor in Business.
Bachelor of Arts (Advanced)
Expected duration: 4 years
The advanced program offers a general education along with a reasonable degree of specialization in one area of study through the major.
Graduates of the advanced major program who demonstrate high academic performance may be eligible for entrance to graduate studies. The advanced degree is also well suited to students seeking to build an academic term or year of studies abroad into their undergraduate degree.
To earn a BA Advanced degree, a student must successfully complete 120 credit hours with a minimum grade point average of 2.00 in all faculty-required courses. The program requires at least 48 credit hours in a major subject area, as well as a minor field of study that includes a minimum of 18 credit hours in a subject area. In lieu of a minor, students may complete a double advanced major program.
Students should apply to enter the advanced program only after successfully completing a minimum of 24 credit hours of coursework.
You can complete this degree on a part-time basis.
Earning a minor in Arts
A minor is comprised of 18 credit hours which are in a subject field that is different from a declared major. To earn a minor in a subject field as part of a Bachelor of Arts degree, a student must successfully complete 18 credit hours in a subject field approved by the Faculty of Arts as a minor.
 
Minors offered by the Faculty of Arts are listed under each area of study's section of the Academic Calendar. Arts students may complete minor programs offered by other Faculties/Schools providing the minor program consists of a minimum of 18 credit hours and all other degree requirements are satisfied.
Degree requirements for all BA degrees
Students in the BA General, BA Advanced and BA Honours degree must complete the following requirements as part of their degree:
6 credit hours of humanities
6 credit hours of social sciences
6 credit hours of sciences
3 credit hours of written English (W)
3 credit hours of mathematics (M)
3 credit hours of Indigenous course content (students entering as of fall 2021)
6 credit hours in each of 5 different subject fields
The 3 credit hours of written English and 3 credit hours of mathematics are to satisfy the written English and mathematics requirement.
For full details on these requirements, refer to the Academic Calendar.
Sample course offerings
INDG 1220: Indigenous Peoples in Canada
INDG 2110: Introduction to Indigenous Community Development
INDG 2030: Working with Indigenous Elders
INDG 3280: Indigenous Peoples and the Canadian Justice System
INDG 3370: Political Development in the North
ECON 1220: Introduction to Global and Environmental Economic Issues and Policies
POLS 2802: Introduction to Indigenous Politics
POLS 3872: Indigenous Governance
MKT 2210: Fundamentals of Marketing
ENTR 2010: Managing the Smaller Business
For full course descriptions, please visit the Academic Calendar.
Admission requirements
The following are minimum requirements for entry into the Bachelor of Arts in Indigenous Governance program. Meeting these requirements does not guarantee acceptance into the program.
Direct entry means you are applying to the program directly out of high school.
Advanced entry option is open to students who have completed a minimum of 24 credit hours of university level study and have attained a minimum cumulative GPA of 2.0.
How to apply
Domestic student application fee: $100
International student application fee: $120
Applications to the University of Manitoba are completed online.
The online application includes several parts, and you may be required to submit transcripts, proof of English Language proficiency, and other documents.
You apply to the Bachelor of Arts program without selecting your major and minor areas of study (e.g., anthropology, political science, etc.). You make these choices after you are in the BA program.
Contact us
Admission and application inquiries
Mailing address
Undergraduate Admissions
424 UMSU University Centre
University of Manitoba
66 Chancellors Circle
Winnipeg, MB R3T 2N2 Canada
Office location
Room 424 UMSU University Centre
65 Chancellors Circle
University of Manitoba (Fort Garry campus)
Submit a question
Phone: 204-474-8808
Toll-free: 1-800-224-7713 ext 8808