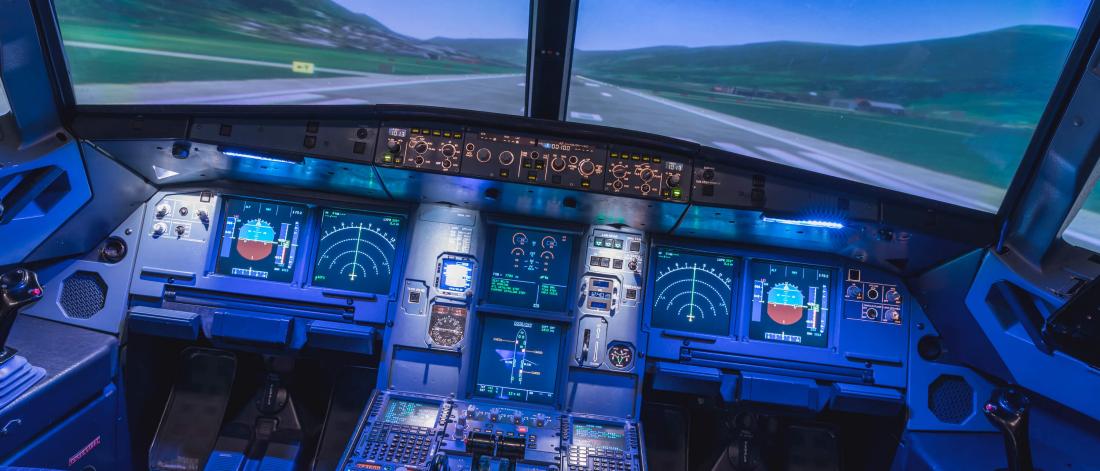 Being a computer engineering student
As a computer engineering student, you will learn to develop innovative products and solutions using computer components, systems, and software of your design. Computing technology is the essential core of modern products, services and communication, with applications far beyond simple laptop or desktop computer systems. Computer engineers are the professionals who design and deploy these systems and solutions. You can also specialize in application areas such as embedded systems, computer networks and communications, and software engineering.
Skills gained by studying computer engineering
Gain an understanding of both the scientific and engineering methods and be able to use these methods to rationally and effectively analyze complex problems affecting both individuals and society.

Generate conceptual and detailed designs for complex engineering problems, demonstrating the proper use of equipment and instrumentation in the solution.

The ability to lead the development of new technologies and systems.
Focus areas and minors
Students can pursue studies in a specific area of computer engineering and can complete a focus area in either:
Biomedical

Computer networks and communications

Embedded systems

Software engineering
Computer engineering students can add courses to their degree to complete minors in a range of disciplines including arts, computer science, geological sciences, management, mathematics, music, recreational studies.
Co-op/IIP
Many computer engineering students choose to complete work terms through the Co-operative Education and Industrial Internship Program (Co-op/IIP). This experiential learning opportunity also qualifies as a pre-graduation experience that counts towards their professional designation and is reflected on the graduation parchment.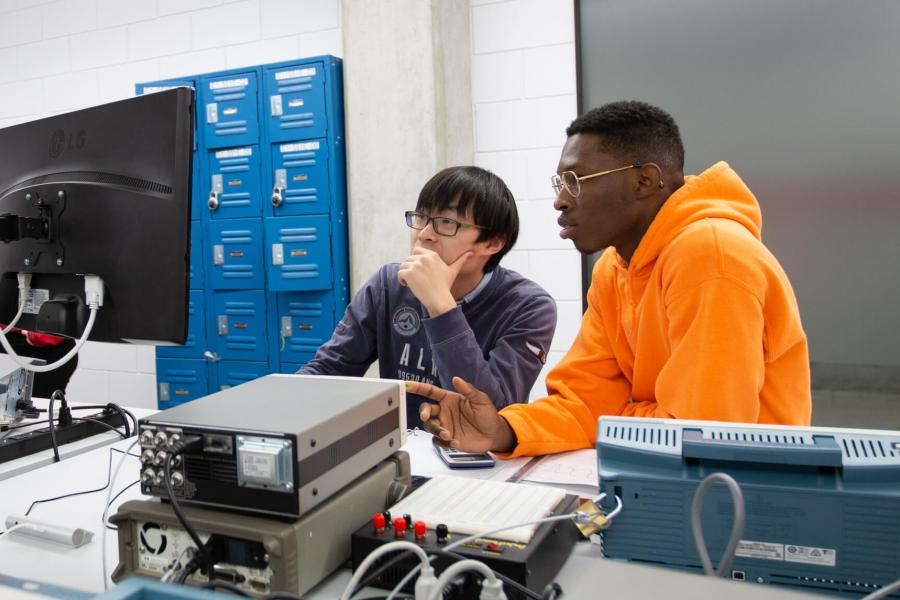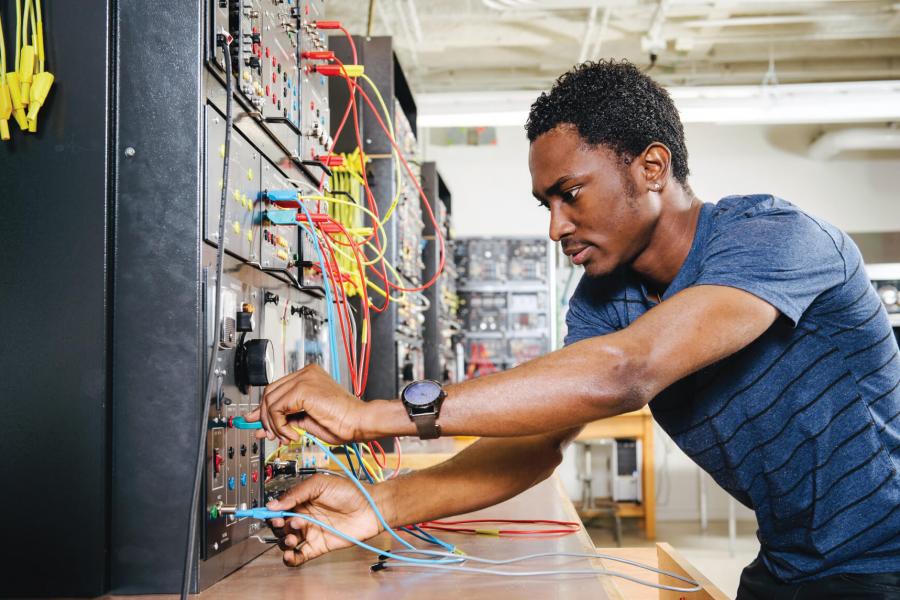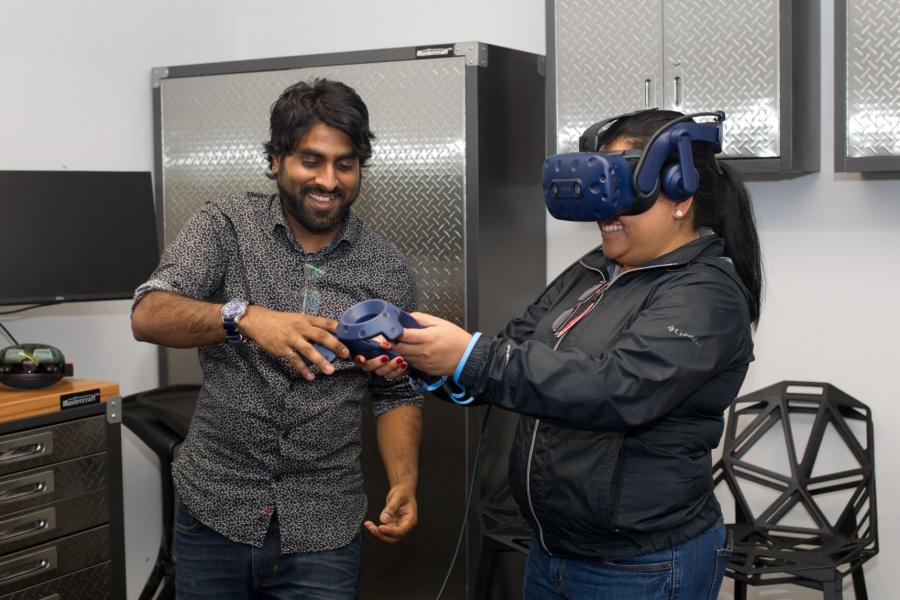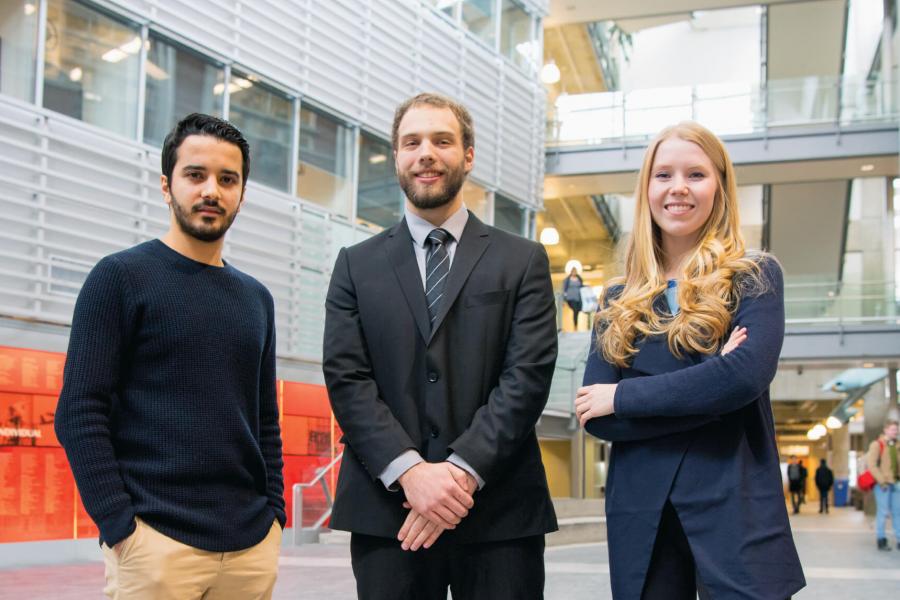 Program details
The Bachelor of Science in Computer Engineering is one of five undergraduate engineering majors that can be pursued after a common year of foundation studies.
Expected duration: 4 to 5 years
The program in computer engineering has a core-plus-elective structure. The core includes fundamental professional courses focused on digital hardware, digital systems design, software engineering, algorithms, electronics and communications, as well as developing a necessary foundation in mathematics, computer programming, electric circuits, the physical sciences and thermodynamics.
At the conclusion of the program, you will have acquired both the knowledge and experience necessary to design and engineer practical custom digital hardware and software systems to solve real-world problems. To support that outcome, the final year includes a significant, industrially relevant, capstone group design project as a core requirement, with the remaining program based on electives.
A certain level of specialization is possible through the selection of elective courses offered in the final year. In addition, the department offers recognized focus areas in computer networks and communications, embedded systems, software engineering and biomedical.
For full course descriptions, please visit the Academic Calendar.
Learning beyond the classroom
Every student in Engineering has opportunities to apply the theoretical foundations of classroom learning to real-world design problems throughout the program.
In the Co-operative Education and Industrial Internship Program (Co-op/IIP), you can complement your study with paid work experience. Competition, representational, and special-interest societies allow you to connect with fellow students with shared interests. And student exchange programs let you complete part of your degree at one of several partner universities around the world.
Admission requirements
In order to gain admission into computer engineering, all applicants must first complete a minimum eight of the preliminary year engineering courses. Meeting the minimum requirements does not guarantee acceptance into the program.
Direct Entry applicants are those who have not attended a post-secondary institution or have completed fewer than 24 credit hours at a recognized university or college. Direct entry applicants apply to the preliminary year and require the following:
Manitoba high school graduation including 5 full credits at the Grade 12 level in courses designated S,G, or U
A minimum average of 80% over the following, with no less than 70% in each of English 40S, Pre-Calculus Mathematics 40S, Chemistry 40S and Physics 40S.
Advanced entry applicants are those who have completed one year (24 credit hours) or more of studies in the preliminary year program, another faculty at the University of Manitoba or another recognized post-secondary institution, including several required courses.
If you do not meet the requirements for direct or advanced entry into the Bachelor of Science in Engineering program, you can apply for admission to University 1, the Faculty of Science, or another program.
How to apply
Domestic student application fee: $100
International student application fee: $120
Applications to the University of Manitoba are completed online. To begin your application, select the "Start or continue your application" button. The online application includes several parts, and you may be required to submit transcripts, proof of English Language proficiency, and other documents.
Contact us
Admission and application inquiries
Mailing address
Undergraduate Admissions
424 UMSU University Centre
University of Manitoba
66 Chancellors Circle
Winnipeg, MB R3T 2N2 Canada
Office location
Room 424 UMSU University Centre
65 Chancellors Circle
University of Manitoba (Fort Garry campus)
Submit a question
Phone: 204-474-8808
Toll-free: 1-800-224-7713 ext 8808
Program inquiries
Department of Electrical and Computer Engineering
Room E2-390 Engineering & Information Technology Complex
75 Chancellors Circle
University of Manitoba (Fort Garry campus)
Winnipeg, MB R3T 5V6
umece@umanitoba.ca
Phone: 204-474-9603