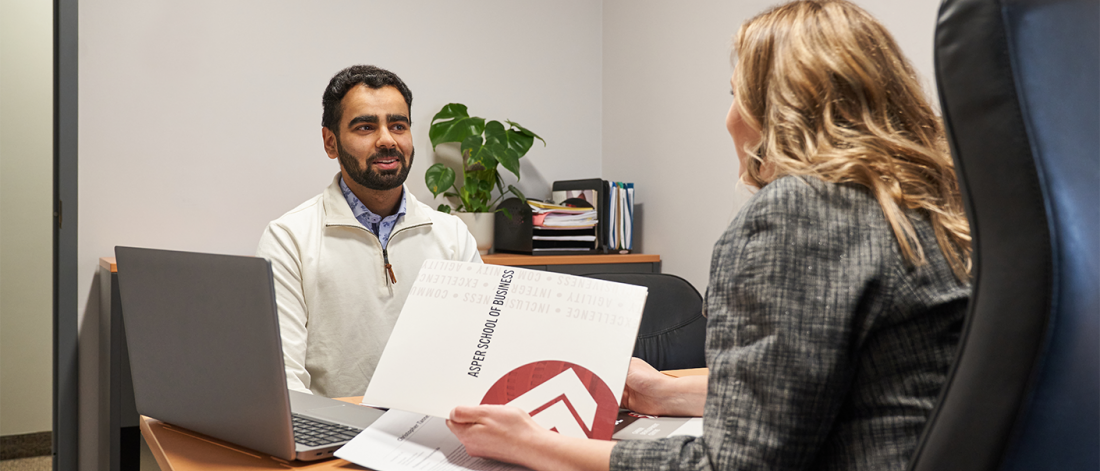 Why study with us
Networking
The Asper School offers opportunities for students to develop their leadership and management skills outside the classroom – including student groups, conferences and connections with the business community.
Dynamic career options
Students majoring in Strategy and Global Management can open their career path to diverse professional opportunities including:
Management consulting 
Business planning and analysis 
International business development 
Importing and exporting 
Regional management in a global firm 
Learn outside of the classroom
Benefit from Asper's experiential approach to learning. Both in and out of the classroom, the Asper School of Business is committed to providing students with experiential learning opportunities to enhance their degrees. While tackling real issues, students build problem solving and leadership skills to prepare them for a rewarding career in business.
World class professors
Students who study at the University of Manitoba will be taught by excellent professors - many of which have won prestigious teaching awards. Our full-time professors are also active researchers, who have written textbooks, received national research grants, and had their articles published in top journals.

Discover what our Asper professors are working on
International accreditation
The Asper School of Business is accredited by the Association to Advance Collegiate Schools of Business (AACSB) International, one of the highest standards of achievement for business schools worldwide. Only 5 per cent of business schools achieve this distinguished recognition.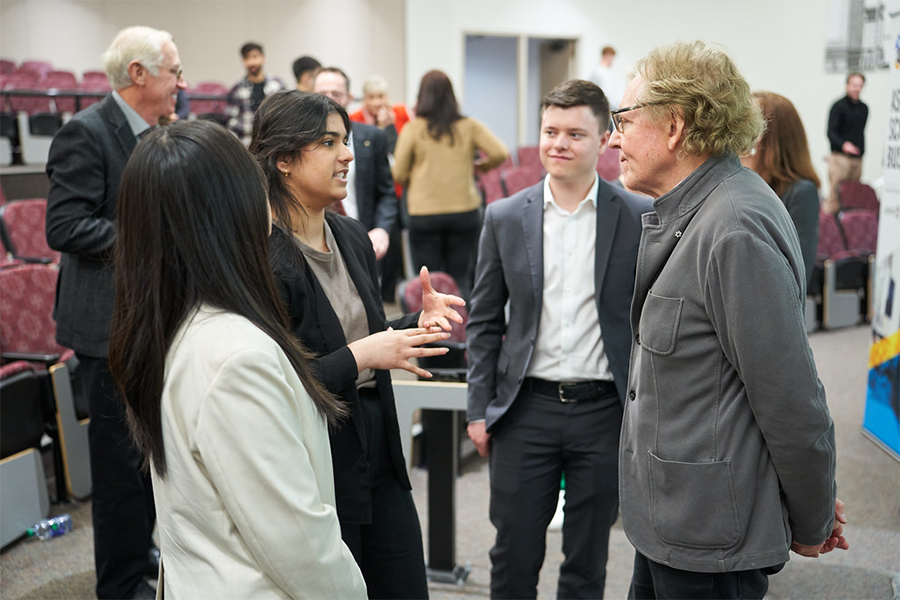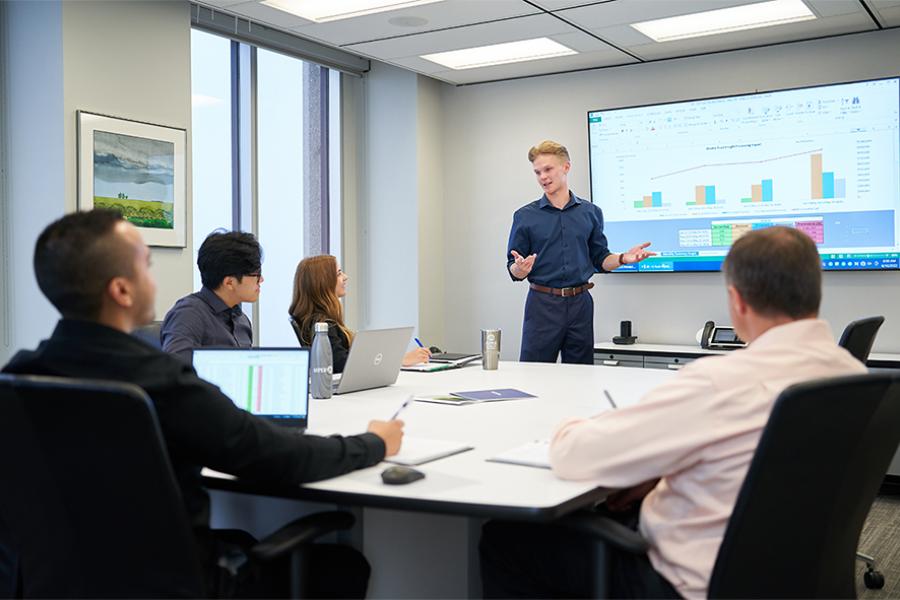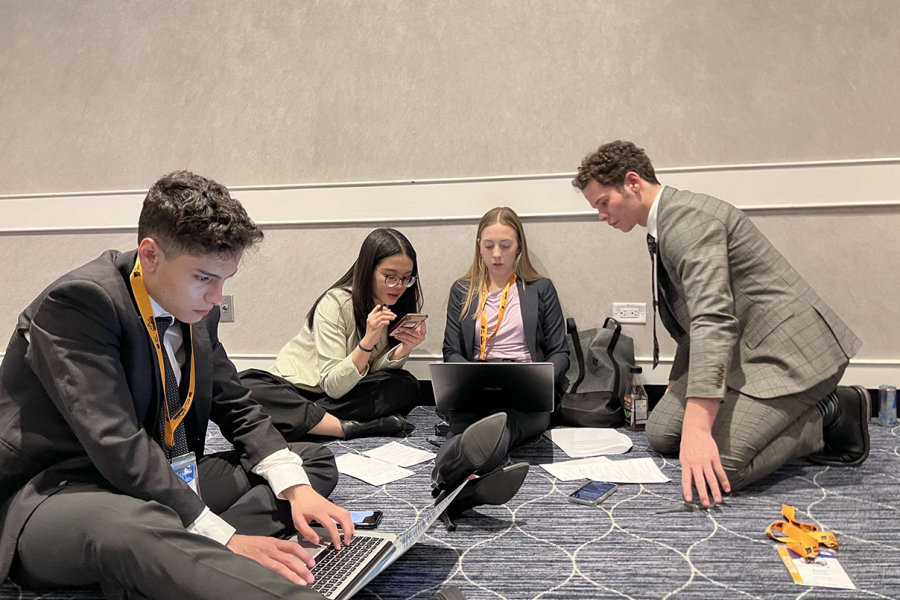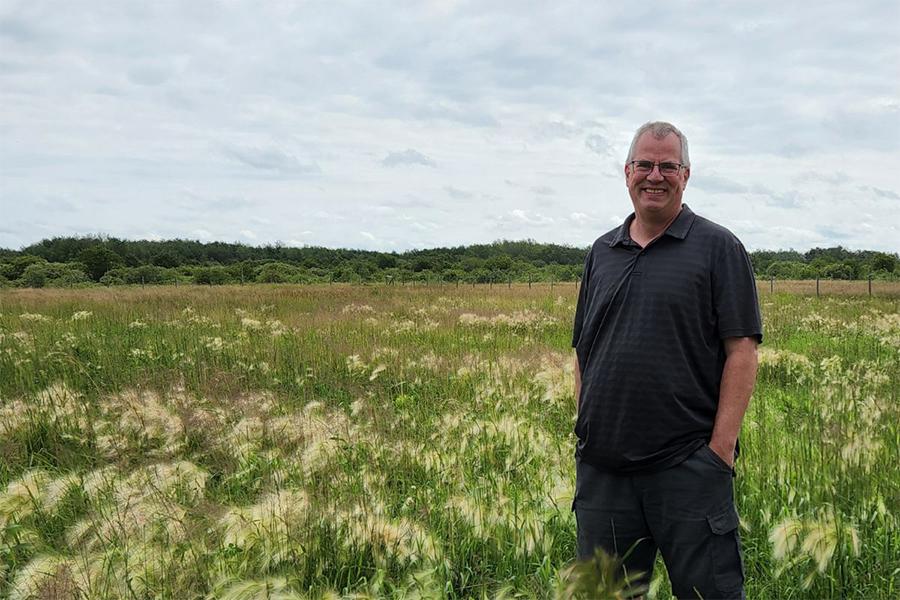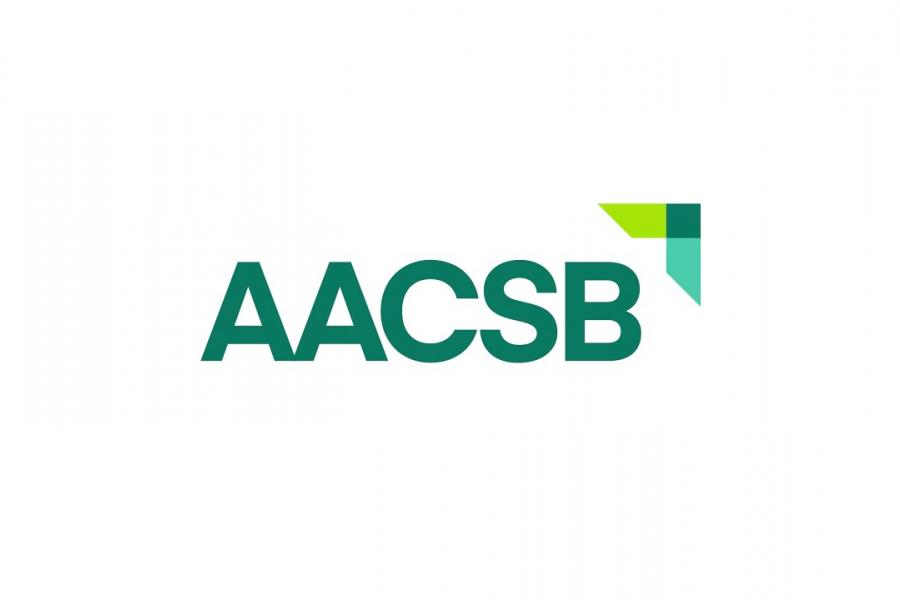 Program details
Expected duration: 4 years
The Strategy and Global Management major draws on core courses in the Asper School to build insight into successful cross cultural and cross functional leadership.
The Strategy and Global Management major prepares you to:
motivate and engage a diverse workforce
navigate organizational power and politics
manage organizational change
negotiate
resolve conflicts, and make decisions effectively
lead sustainable, responsible, and ethical organizations.
Strategy and Global Management is an ideal major in combination with any of the functional majors at Asper. The skills learned in a Strategy and Global Management major will equip you to more effectively analyze, advocate, lead and manage.
Choosing a major
In the Asper Bachelor of Commerce (Honours) program, students typically choose a major at the beginning of their third year. Each student must declare at least one major and present a minimum Degree Grade Point Average of 2.00.
It is important to make sure you are following the correct program requirements for your chosen major. The best way to do this is to  email an Asper program advisor or call the Asper Help Line at 204-474-6388.
Sample course offerings
LEAD 4010 Leading Change  
SGMT 3060 Strategic Thinking and Cross-Functional Management (NEW course)  
SGMT 3070 Current Issues in Strategy and Global Management (NEW course)  
GMGT 3010 Management Decision Making Prerequisites: GMGT 2070 (D).  
GMGT 4210 Seminar in Management and Capitalism  
LEAD 3010 Negotiation and Conflict Management  
LEAD 3020 Team Building and Diversity  
FIN 3450 International Finance  
MKT 3300 International Marketing  
SCM 3230 Global Supply Chains  
HRIR 4250 Comparative IR and HRM
For full course descriptions, please visit the Academic Calendar.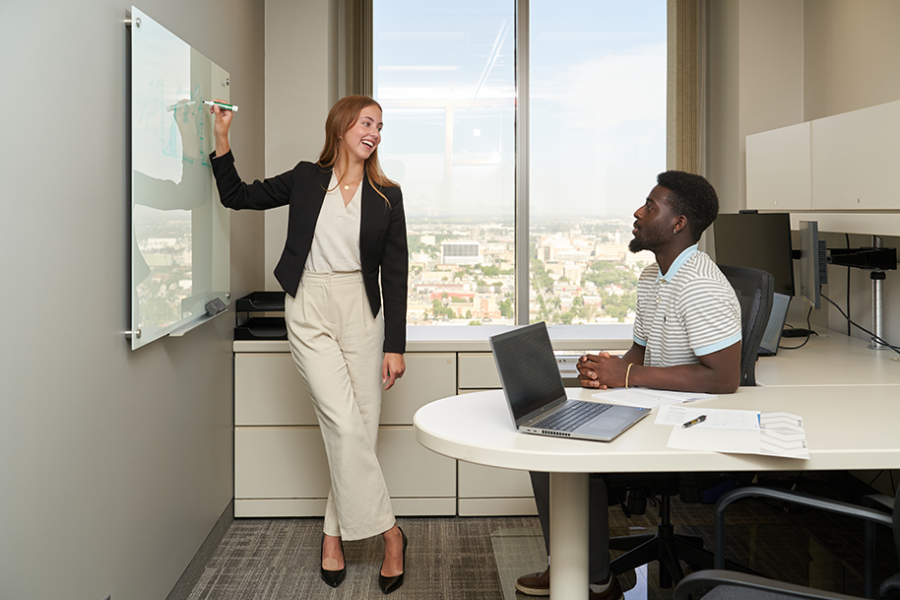 Co-op opportunities
Before you graduate, you have a chance to explore different career paths, professions, industries, companies, majors and build a professional network to kick-start your career.
International exchange opportunities
Stand out to future employers with international study experience. Living abroad expands your horizons and demonstrates that you're willing to take risks and solve problems under challenging circumstances.
Admission requirements
To declare the Strategy and Global Management major, you first have to be accepted to the Bachelor of Commerce program. The following are minimum requirements for entry into the Bachelor of Commerce program. 
Direct entry applicants are those who have not attended a post-secondary institution or have completed fewer than 24 credit hours at a recognized university or college.
Advanced entry applicants are those who have completed one year (24 credit hours) or more of studies in another faculty at the University of Manitoba or another recognized post-secondary institution.
Asper also gives individual consideration to students who meet some requirements for admission but may not have academically competitive marks because of reasons beyond their control.
Meeting these requirements does not guarantee acceptance into the program. Admission into the Bachelor of Commerce program is academically competitive and within the discretion of the Asper School of Business.
How to apply
Domestic student application fee: $100
International student application fee: $120
Applications to the University of Manitoba are completed online. To begin your application, select the "Start or continue your application" button. The online application includes several parts, and you may be required to submit transcripts, proof of English Language proficiency, and other documents. 
Contact us
Program inquiries
Asper School of Business - Undergraduate Program Office
Room 268 Drake Centre
181 Freedman Crescent
University of Manitoba (Fort Garry campus)
Winnipeg, MB R3T 5V4 Canada
Admission and application inquiries
Mailing address
Undergraduate Admissions
424 UMSU University Centre
University of Manitoba
66 Chancellors Circle
Winnipeg, MB R3T 2N2 Canada
Office location
Room 424 UMSU University Centre
65 Chancellors Circle
University of Manitoba (Fort Garry campus)
Submit a question
Phone: 204-474-8808
Toll-free: 1-800-224-7713 ext 8808