Departments
Asper's academic programs are divided into five departments.
Our spaces
Drake Centre 3D Tour. Visit the Drake Centre through an innovative 3D tour of the building. Highlighted spaces include the renovated Stu Clark Graduate School spaces on the fifth floor, updated classrooms on the first floor, the IBEP lounge, study spaces, computer labs and more.
Drake Centre
The Drake Centre, home to the Asper School of Business since 1987, was designed by architect Etienne Gaboury. The Centre's large central atrium brings natural light to all corners of the building. 
Classrooms
If you need space for a group project, or to brainstorm on a whiteboard, booking an empty classroom may be a great option - especially if the project involves a presentation. Talk to the Dean's Office for more information and room availability.
Arni Thorsteinson and Susan Glass Student Commons
The student commons on the main floor of the Drake Centre is always a buzzing hub of student activity at the Asper School. Famous for the orange modular furniture, this space can easily accommodate guest speakers, luncheons, a Homecoming party, or activities that welcome new students to the school. The student commons is a great place to meet, eat lunch, work on projects, or just relax. 
Commemorative Room
Nicknamed "the fishbowl," the Asper Commemorative Room is located just off the Atrium. This space is dedicated to the Asper School's namesake, Dr. Israel Asper, an entrepreneur and philanthropist. Small tables and chairs and modular furniture make it a popular venue for student group meetings, studying, and group project work. Inspirational quotes and words from Dr. Asper surround the upper walls.
Open study area
The open study area on the third floor is a large space with plenty of power outlets, tables and chairs, well suited to group project or individual work. This is always a busy study zone and is best accessed by the main stairs. At certain times during the year, it is used for career development functions, trade shows and overflow for events.
The Sony Study Centre
A quiet study space on the third floor of the Drake Centre, located behind the open study area and above the Albert D. Cohen Management Library. This space includes Sony Study Centrestudy carrels, power outlets and plenty of natural light and windows. This space is ideal for quiet individual work.
Scotiabank Technology Centre
Asper students have access to a large state-of-the-art computer facility that provides access to 72 IBM PC-compatible Pentium Core i5 machines and two high speed, duplexing laser printers that are available during all the hours the building is open. Computer Lab Advisers are available during many hours of the day, seven days a week, to assist users with questions.
Stu Clark Centre for Entrepreneurship
The Stu Clark Centre for Entrepreneurship helps young entrepreneurs from all University of Manitoba faculties turn big ideas into successful business ventures.
James W. Burns Executive Education Centre
The James W. Burns Leadership Institute offers undergraduate and graduate students from faculties across the university opportunities to develop leadership knowledge and skills necessary to pursue careers in any field. The institute provides innovative educational programming in leadership and conducts and supports research on leadership and organization studies.  
Faculty, staff and graduate student lounge
A light-filled space where faculty, staff and graduate students can go for quiet study, reading or small group meetings.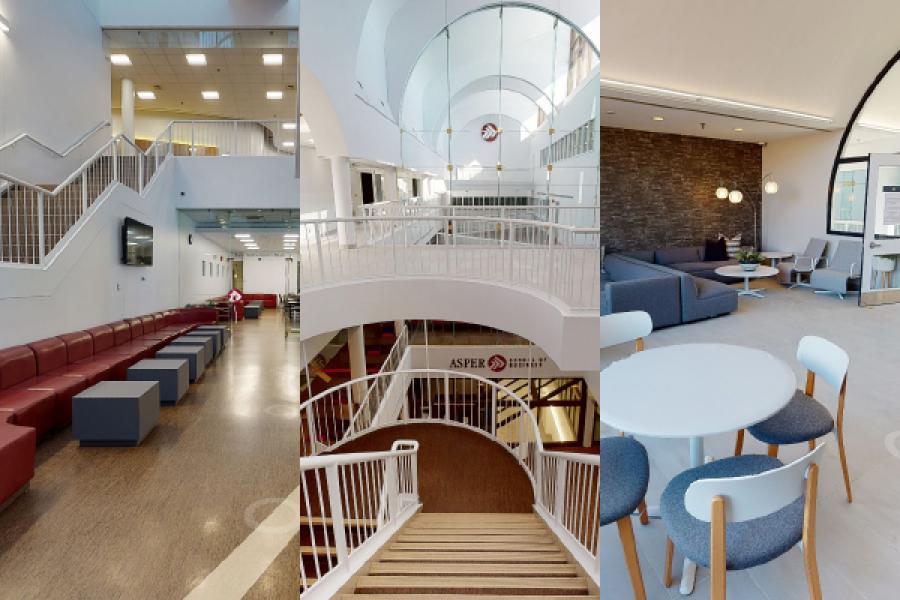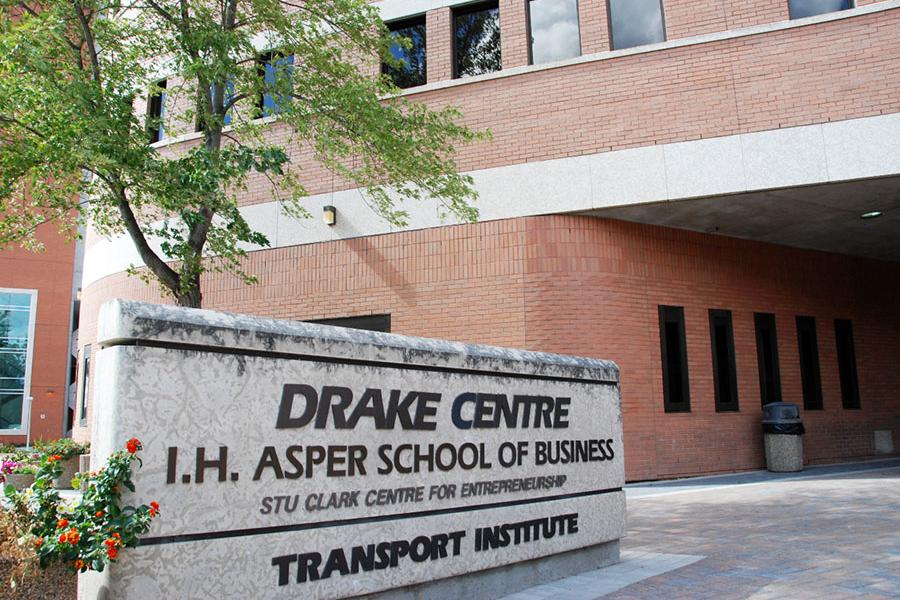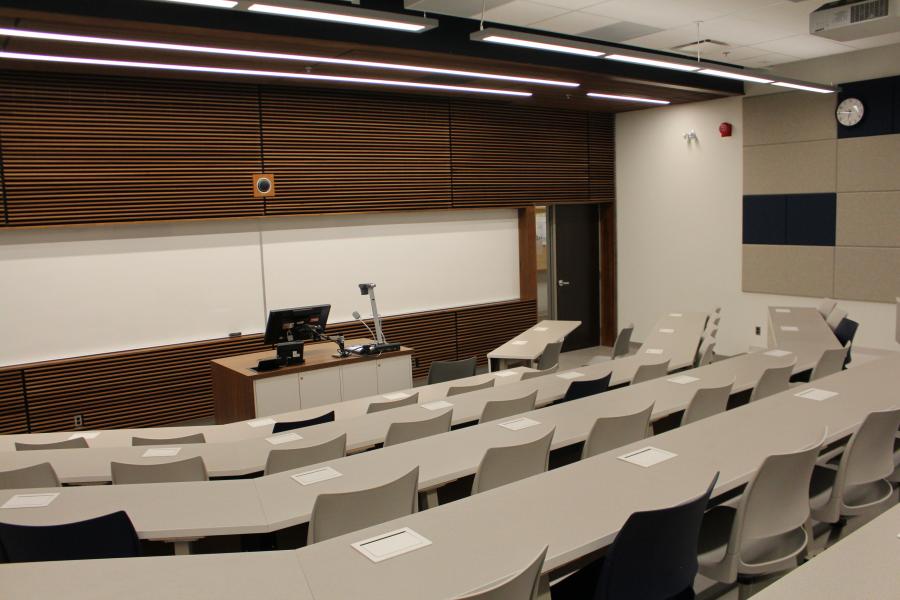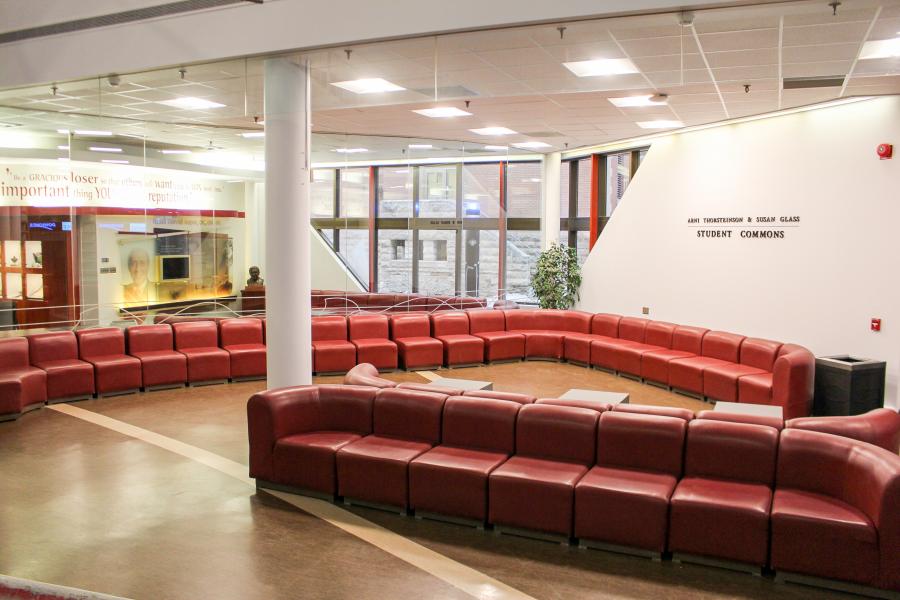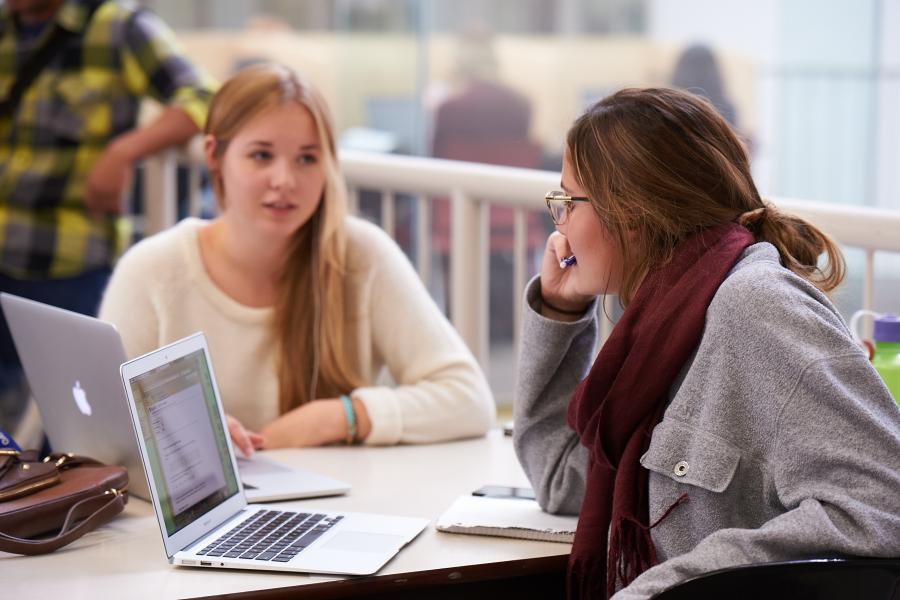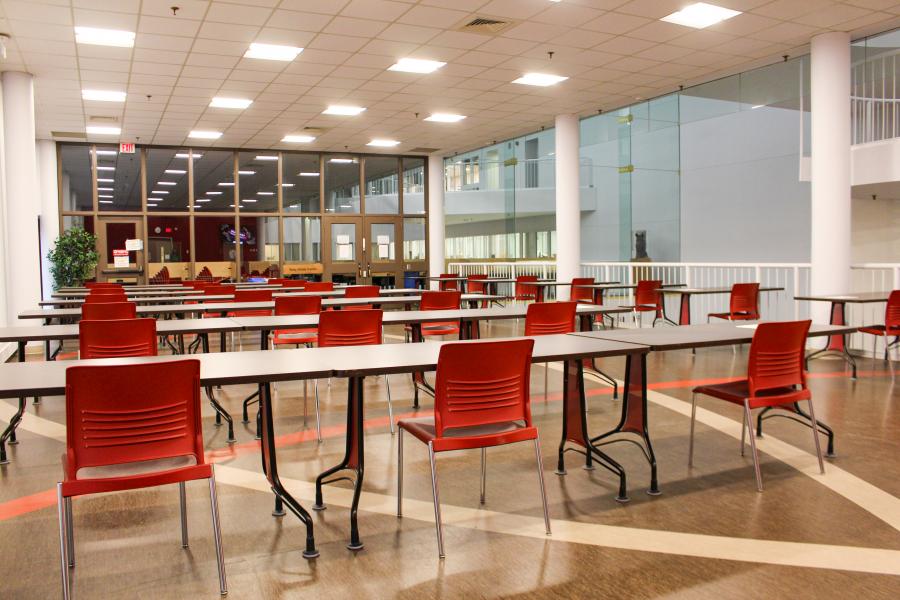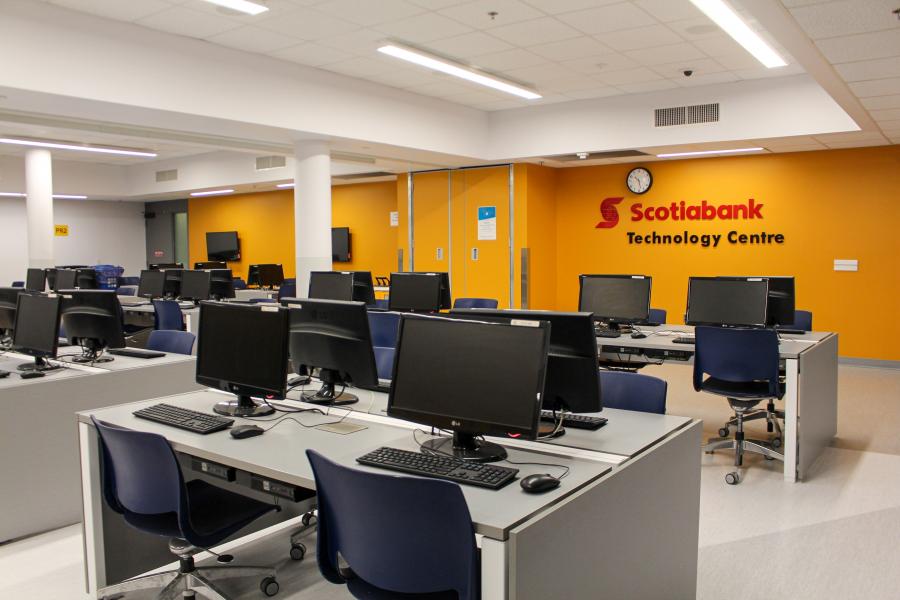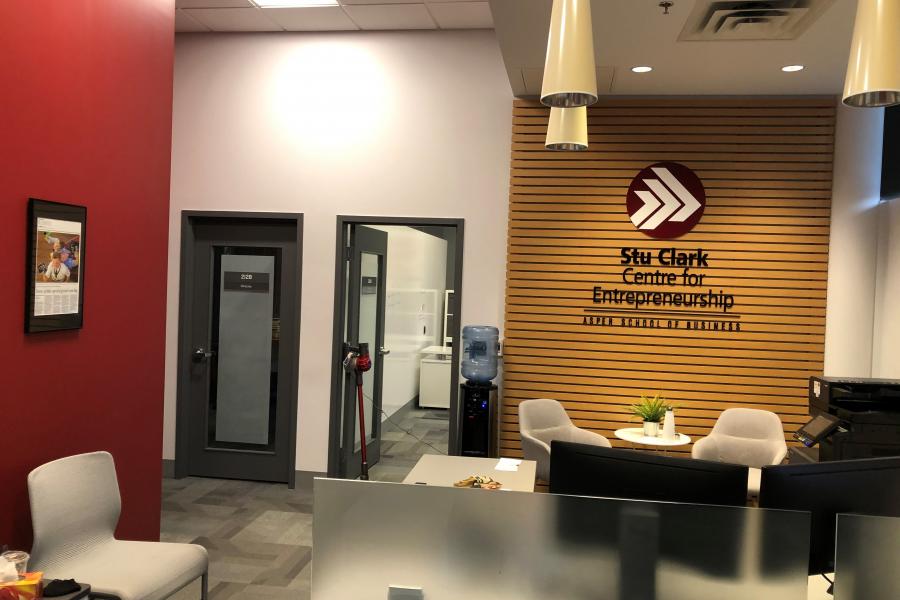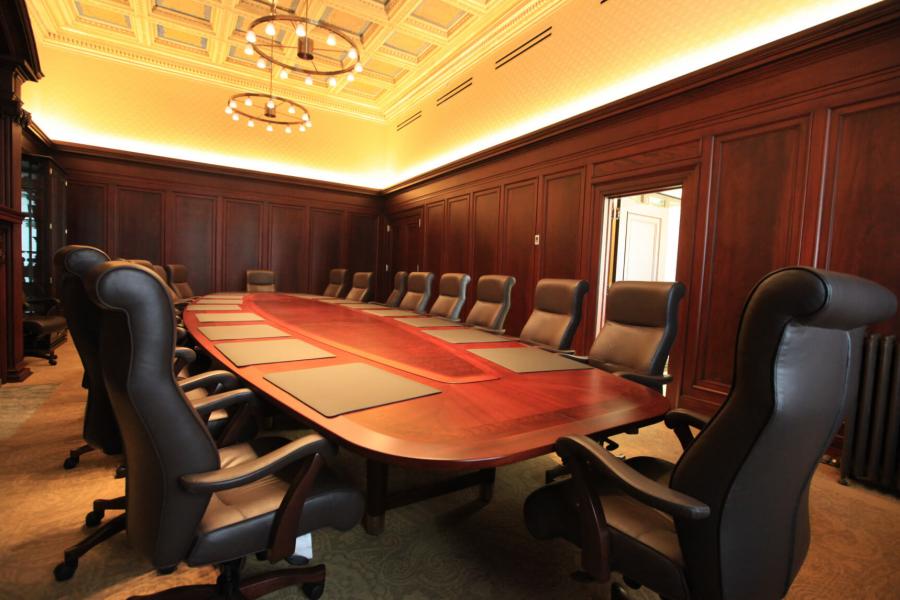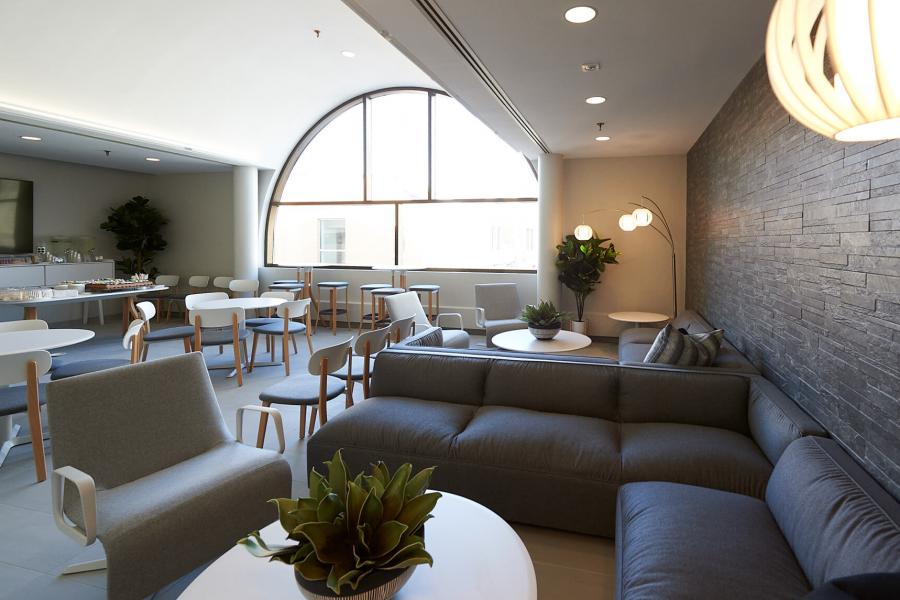 Our benefactor
Israel Harold "Izzy" Asper, OC, OM, QC, LLD, PhD

A Manitoba favourite son, Asper gave millions through his foundations to local hospitals, a park, theatre, arts centre, Jewish cultural centre, and the University of Manitoba. Asper was the university's most generous individual supporter. In 1999, the university received $2 million from Asper to establish the Asper Chair in International Business and Trade Law.


With his help, the university also created the Asper Centre for Entrepreneurship and in 2000 and renamed its Faculty of Management the I.H. Asper School of Business, which Asper described as the greatest recognition he had ever received. He also supported programs in Israel and the Jewish-Canadian community and spearheaded plans for the Canadian Museum for Human Rights in Winnipeg.
Contact us
Asper School of Business
Drake Centre
181 Freedman Crescent
University of Manitoba (Fort Garry campus) 
Winnipeg MB R3T 5V4 Canada

Drake Centre hours 
Monday - Friday, 7 a.m. - 10 p.m.
Saturday - Sunday, 7:30 a.m. - 6 p.m.

Holiday closures: October 2, October 9, November 13
204-474-6390 (general)
204-474-6388 (Undergraduate Program Office)
204-474-6732 (Stu Clark Graduate School)