Stay in touch
By providing us with your contact information, you'll gain access to Asper events, webinars, career building opportunities, and more!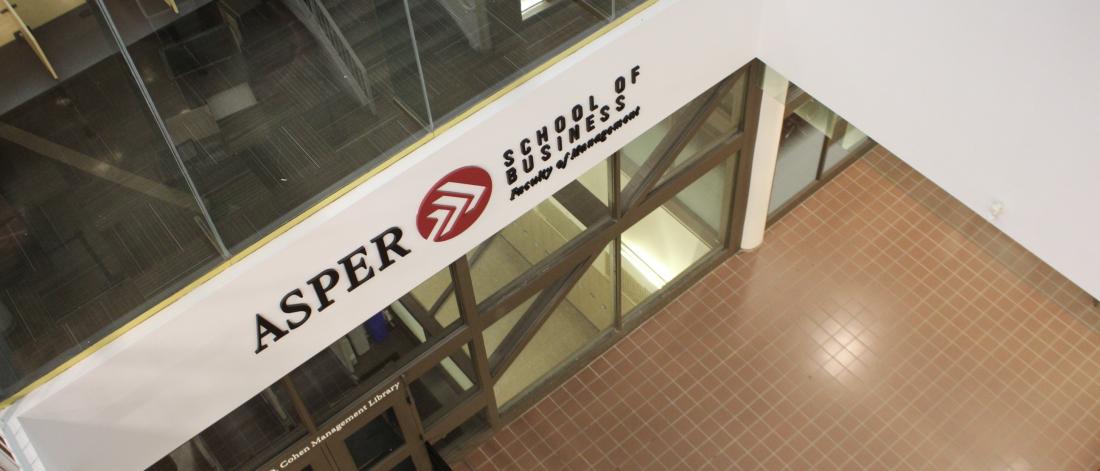 Notice regarding collection, use, and disclosure of personal information by the University
Your personal information is being collected under the authority of The University of Manitoba Act. The information you provide will be used by the University for the purpose of updating your contact information with Asper School of Business and/or Alumni Relations and/or Donor Relations. Your personal information will not be used or disclosed for other purposes, unless permitted by The Freedom of Information and Protection of Privacy Act (FIPPA). If you have any questions about the collection of your personal information, contact the Access and Privacy Office (tel. 204-474-9462), 233 Elizabeth Dafoe Library, University of Manitoba, Winnipeg, MB, R3T 2N2. Canadian Anti-Spam Legislation The new Canadian Anti-Spam Legislation took effect on July 1, 2014 and we are now required to ask you for your consent to allow us to send you email messages that are considered commercial in nature. By agreeing, you will be giving the University permission to send you emails that may be commercial in nature, such as sales and discounts, paid events and benefits and services that you may have access to with our preferential partners. The University of Manitoba values your trust and we are committed to the privacy of your personal information. We do not share, rent or sell your information, and you can unsubscribe from university mailings at any time by contacting the Asper School of Business by email. You can also call 1-204-474-9946, or toll-free 1-800-668-4908, and we would be happy to assist you. For more information on the how your information will be used, please click here.