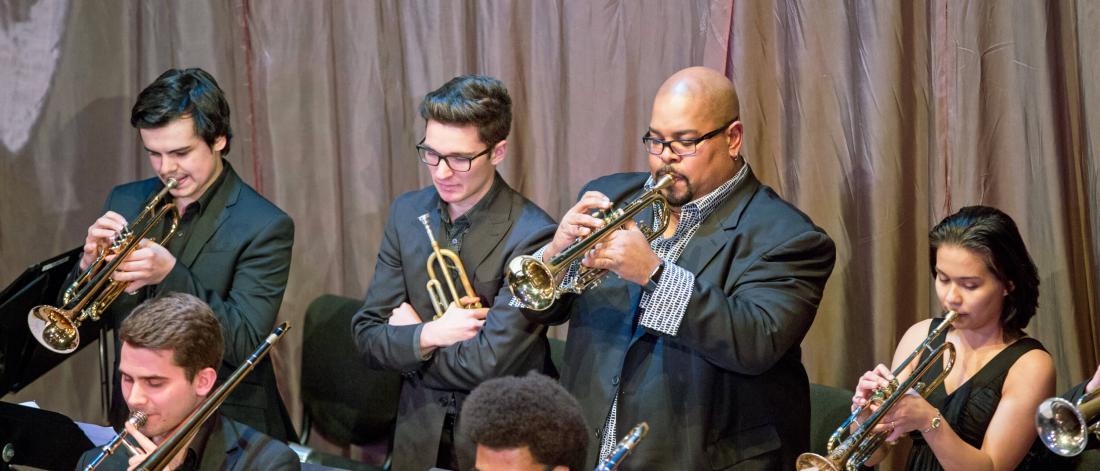 Our Bachelor of Jazz Studies program has raised Winnipeg's profile on the international jazz scene, creating regular opportunities for students to perform and collaborate with accomplished artists. This gives our students a chance to experience the creative partnerships and dynamic interplays that are the foundation of jazz music.
Study with us
Learn from marquee musicians
Our students learn from renowned jazz professionals with a passion for teaching. Our instructors are active in the international jazz world and perform, compose and record regularly. They attract acclaimed guest artists to our masterclasses – such as Wynton Marsalis, Wycliffe Gordon, Regina Carter, Clark Terry and Herlin Reily – and invite jazz students to join them in their artistic adventures. 
Pursue your musical styles
You will pursue your instrument in a conservatory-like atmosphere, with the freedom to explore many musical styles. You will combine technical study with an intensive study of repertoire and will benefit from a focus on both solo performance and ensemble playing. 
Perform in our jazz ensembles
Jazz students perform in our jazz orchestra and small jazz ensembles, groups that play a central role in Winnipeg's vibrant jazz community. Students have a variety of opportunities to play outside the faculty and with well-known artists.
Discover our financial supports
The financial support offered to qualifying students is among the most generous in Canada. More than 60 per cent of our students hold Desautels Faculty of Music or UM scholarships and bursaries.
Be inspired in our spaces
Study what you love; love where you study. A stunning transformation of our facilities has created an impressive performing arts complex, with a new concert hall opening in spring 2021. Our rehearsal rooms, music library, labs and recording studio are yours to explore.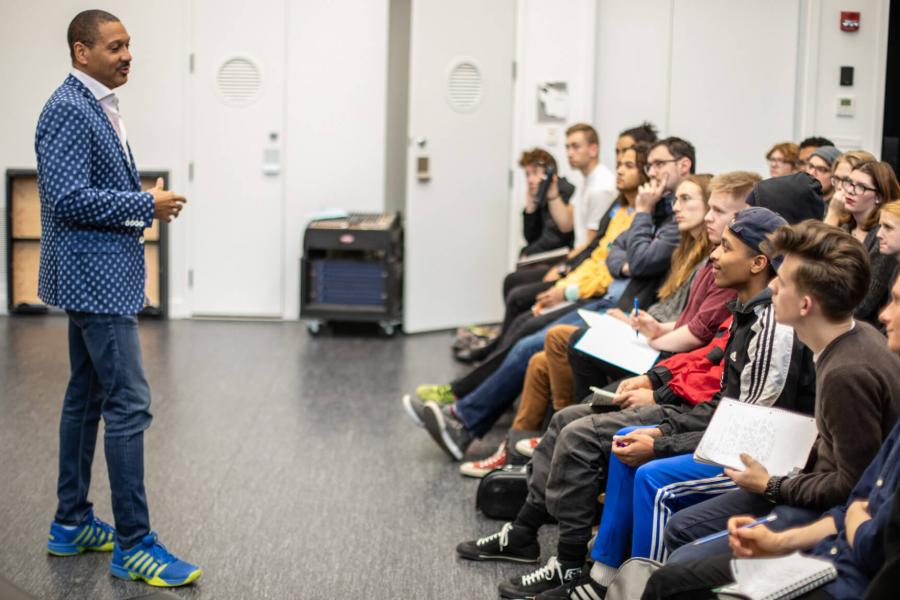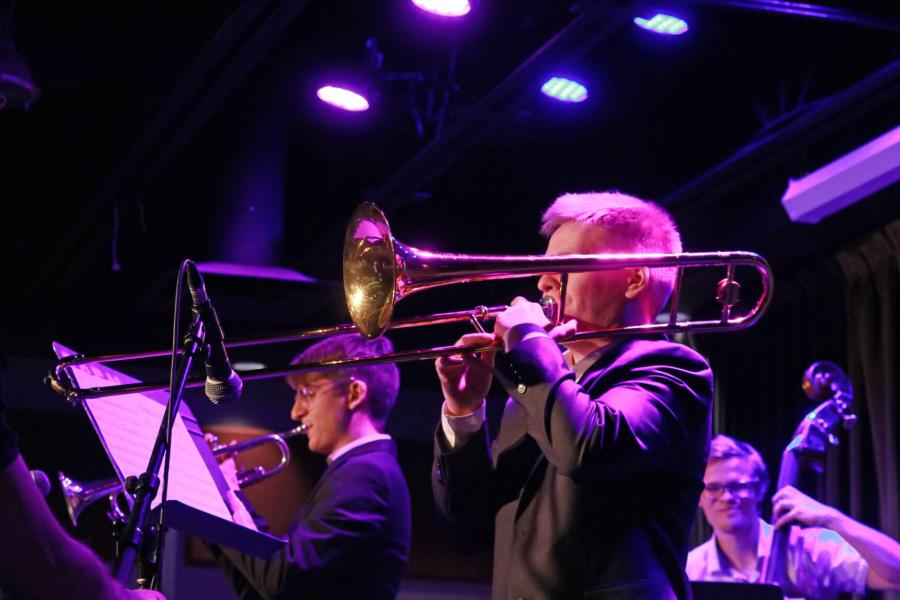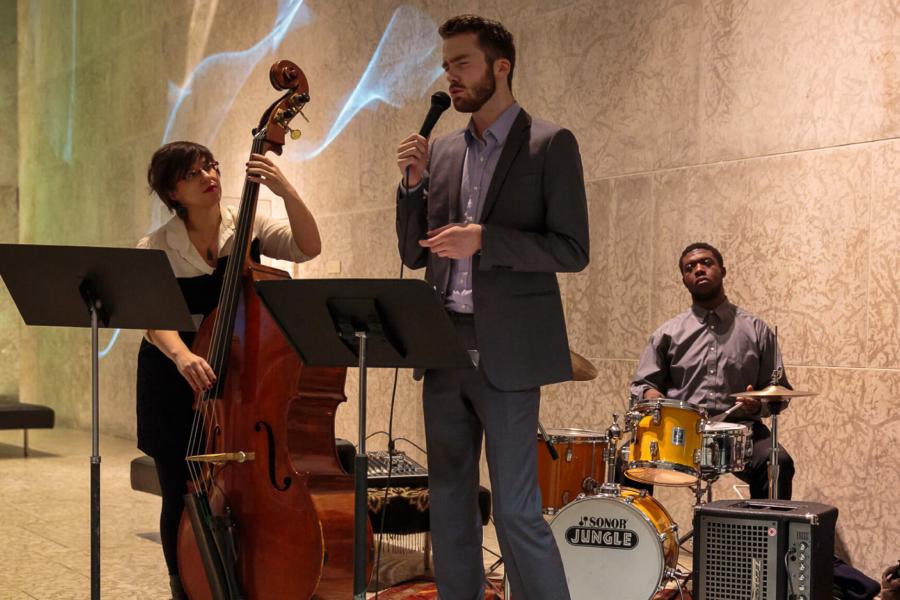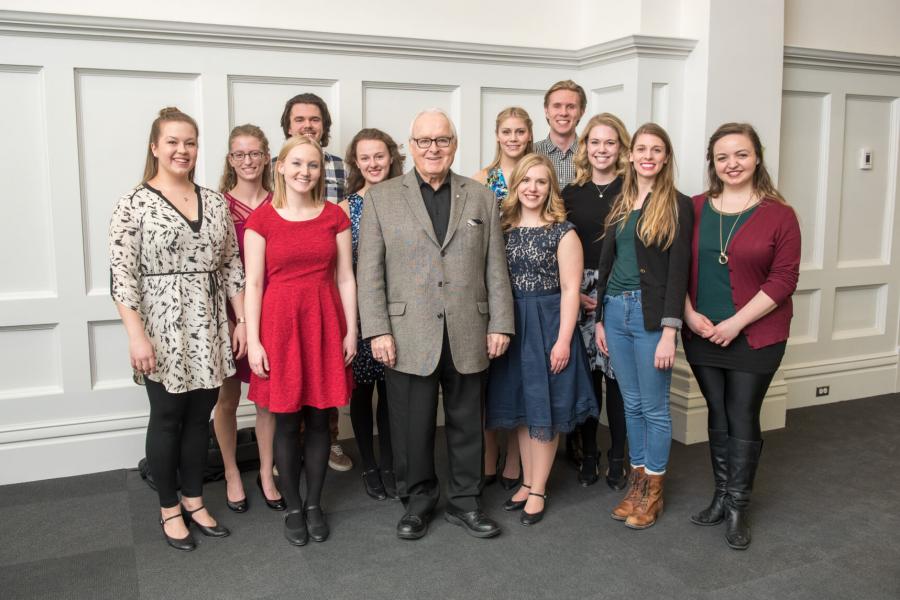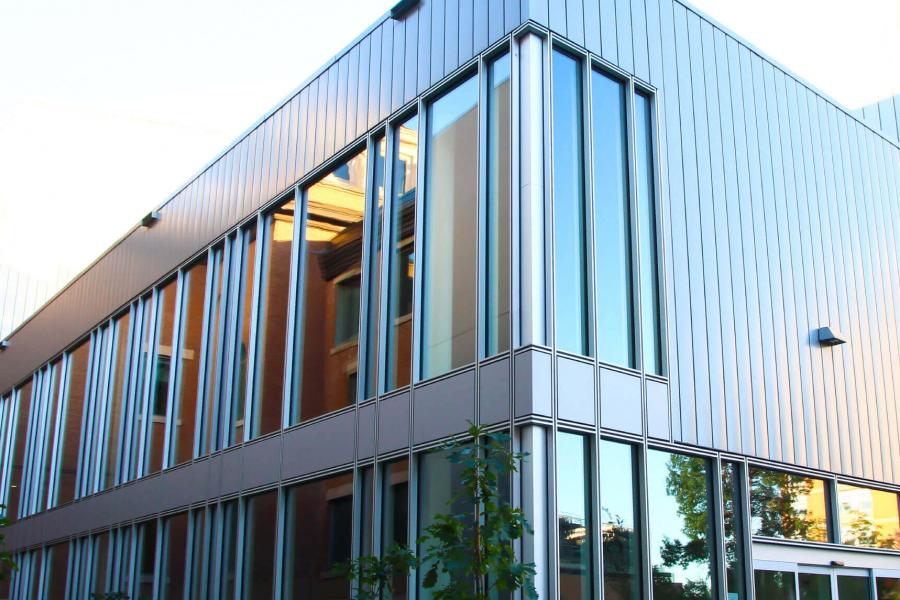 20+

Student ensembles

40

Spacious, light-filled practice rooms

1:5

Ratio of faculty members to students

$600,000+

Value of scholarships, bursaries and prizes awarded annually
Program details
The broad and comprehensive program of study focuses on the four disciplines jazz musicians must cultivate to achieve professional success: performance, composition, arranging and pedagogy. Graduates are ready to pursue a career in any of these areas.
Expected duration: 4 years
In your first year, you will gain knowledge of the history of music, key aspects of theory and music acoustics, learn jazz rhythm performance techniques, and you will cultivate critical aural perception abilities—specifically your sight-singing, transcription and keyboard skills. 
Second year core courses focus on jazz history and theory and the continued development of aural perception skills and jazz improvisation. 
In years three and four you will also study jazz composition and arranging, jazz pedagogy – where you will teach and perform with young music students – and prepare and perform a public recital each year. 
Throughout the duration of the program, all students can explore a wide range of elective courses; will receive individual lessons through Major Practical Study; and will participate in one or more jazz ensembles each year. 
Sample course offerings
MUSC 1004: Introduction to Music in History 1 (3 credit hours)
MUSC 1182: Jazz Ensemble 1 (2 credit hours)
MUSC 2072: Jazz History 1 (3 credit hours)
MUSC 2112: Jazz Theory 1 (3 credit hours)
MUSC 3112: Jazz Composition and Arranging 1 (3 credit hours)
MUSC 3180: Ensemble (2 credit hours)
MUSC 3084: Romantic Music History (3 credit hours)
MUSC 4140: History of Canadian Music (3 credit hours)
MUSC 4192: Jazz Improvisation 3 (2 credit hours)
For full course descriptions, please visit the Academic Calendar
Admission requirements
The following are minimum academic requirements for entry into the BMus program. Meeting these requirements does not guarantee acceptance into the program.
Direct entry applicants are those who have not attended a post-secondary institution or have completed fewer than 24 credit hours at a recognized university or college. Direct entry applicants require the following:
Manitoba high school graduation including 5 full credits at the Grade 12 level in courses designated S, G, or U
A minimum 70% average over the following, with no less than 60% in each course:

English 40S
Mathematics 40S
Two academic 40S courses
Advanced entry applicants are those who have completed one year (24 credit hours) or more of studies in another faculty at the University of Manitoba or another recognized post-secondary institution.
Non-academic requirements
Whether you are applying for direct or advanced entry, prospective students must successfully pass the following non-academic requirements:
Audition
Theory entrance exam
Level of Musicianship
Prospective students should have achieved a minimum level of musicianship and theory comparable to the Royal Conservatory of Music or Conservatory of Canada:
Grade 9 for strings
Grade 8 for piano
Grade 7 for voice, woodwinds and brass
Grade 6 for organ
Meeting these requirements does not guarantee acceptance into the program
If you do not meet the requirements for Direct entry into the BJazz program, your application will be automatically considered for admission to University 1. You do not have to reapply or pay a second application fee. 
How to apply
Domestic student application fee: $100
International student application fee: $120
Step 1: Apply online
Applications to the BJazz program must be submitted online. To be considered for admission to the program, your application must meet the application deadline and include the following required documents: 
Two letters of recommendation from a music/band teacher, a private lesson instruction and/or an academic teacher
A personal essay of 250-300 words which outlines your musical aspiration and plans to achieve them. 
Portfolio (For Composition applicants)
Proof of English Language proficiency (if applicable)
Transcripts
Only completed applications will be scheduled for an audition and the theory entrance exam. You will receive email notification from the faculty with your audition and theory exam schedule in February. 
Step 2: Audition
Your audition may take up to 30 minutes. Whether you are auditioning in-person or by video recordings, the audition will involve:
performing up to 10-12 minutes of prepared music that fulfills the specific audition requirements for your area of study;
an interview covering a range of areas, your background and experience in your area of study and; 
may involve sight-reading, singing, rhythm and melody playback and/or performing 1-2 additional pieces.
Jazz Studies audition requirements
Jazz audition fee: If you are auditioning in-person, you must pay a $25 fee. This fee covers the expense of a rhythm section, which will be provided by the faculty. 
Step 3: Write the Theory Entrance exam
All applicants to the BMus program must write the theory entrance exam on the day of their audition either in-person or remotely. The theory entrance exam assesses competency in basic music theory and you need to achieve a minimum grade of 70% in order to be eligible for admission to the program.
If you have successfully completed MUSC 1930 – Rudiments of Music at the University of Manitoba or the Theory Entrance Exam Preparation (TEEP) class through Prep Studies, you are exempted from writing theory exam on the day of your audition. TEEP exam results are only valid for a single admission year.
Step 4: Wait for a decision
You will receive an email notification once the faculty has completed theory entrance exam and audition assessments. This correspondence will specify if you have passed or failed the theory exam and if your audition has been accepted, denied or placed on the waitlist for admission to the program.
In addition to passing the theory exam and being approved on the basis of the audition, all applicants must submit all required documentation and meet the applicable minimum academic requirements in order to receive an offer of admission.
Audition and Theory Entrance exam dates

|   | Date |
| --- | --- |
| Audition | February |
| Theory Entrance exam | February |
Contact us
Admission and application inquiries
Mailing address
Attn: Undergraduate Admissions
University of Manitoba
66 Chancellors Circle
Winnipeg, MB R3T 2N2 Canada

Office location
Room 424 UMSU University Centre
65 Chancellors Circle
University of Manitoba (Fort Garry campus)
admissions@umanitoba.ca
Phone: 204-474-8808
Toll-free: 1-800-224-7713 ext. 8808
Fax: 204-474-7554
Monday, Tuesday, Thursday, Friday: 8:30 a.m. to 4:30 p.m.
Wednesday: 9:30 a.m. to 4:30 p.m.
Program inquiries
Desautels Faculty of Music
Room T319 
150 Dafoe Road West
University of Manitoba (Fort Garry campus)
Winnipeg, MB R3T 2N2