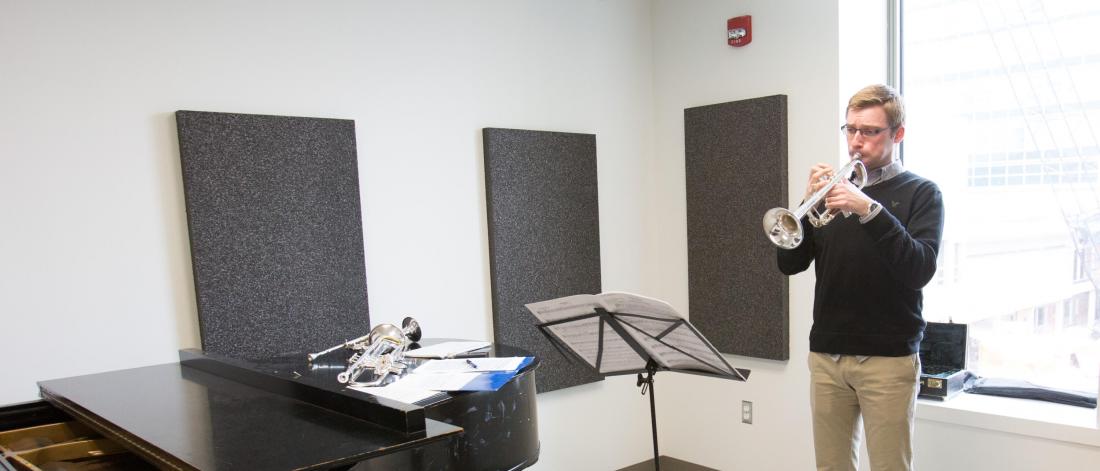 Study with us
Learn from the best
Our students learn from renowned professionals with a passion for teaching. Our instructors are active in the international music world and perform, record, compose, conduct and publish regularly. They attract acclaimed guest artists to our masterclasses and provide wide-ranging opportunities for students to perform.
Pursue your musical styles
You will pursue your instrument in a conservatory-like atmosphere, with the freedom to explore many musical styles. You will combine technical study with an intensive study of repertoire and will benefit from a focus on both solo performance and ensemble playing. 
Perform in our ensembles
University of Manitoba ensembles are an integral part of our music programs. Ensembles cover all major genres and range in size from an 80-piece concert band to small chamber groups.
Discover our financial supports
The financial support offered to qualifying students is among the most generous in Canada. More than 60 per cent of our students hold Desautels Faculty of Music or UM scholarships and bursaries.
Be inspired in our spaces
Study what you love; love where you study. A stunning transformation of our facilities has created an impressive performing arts complex, with a new concert hall opening in spring 2021. Our rehearsal rooms, music library, labs and recording studio are yours to explore.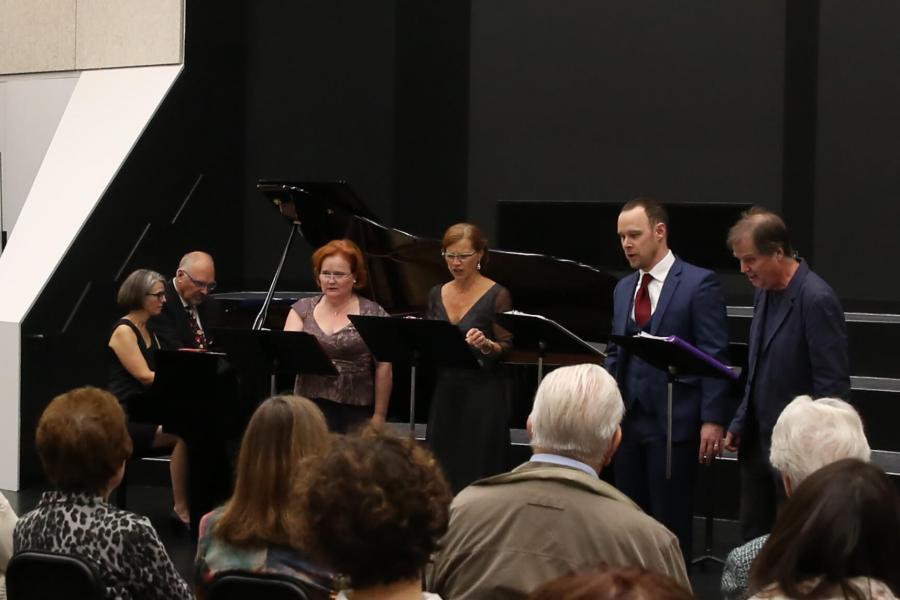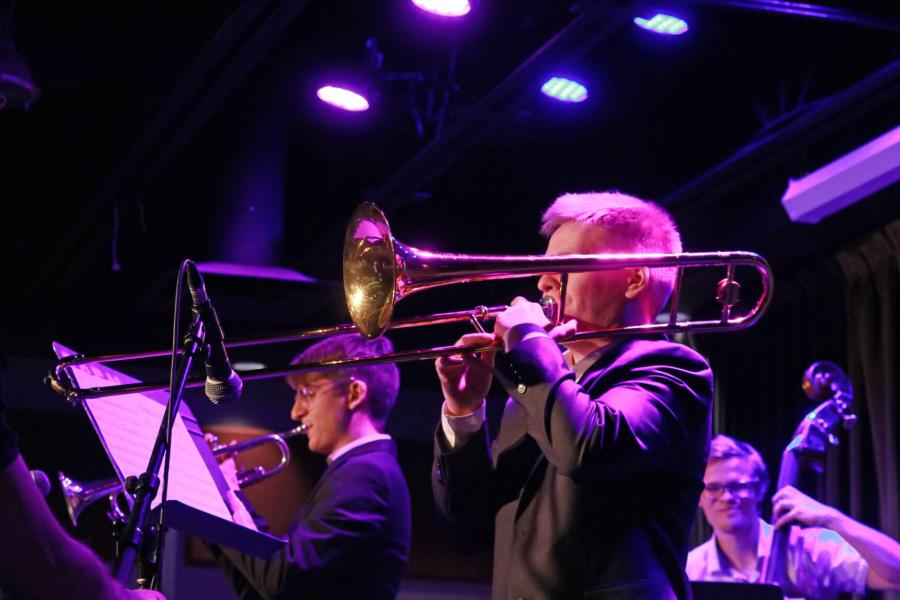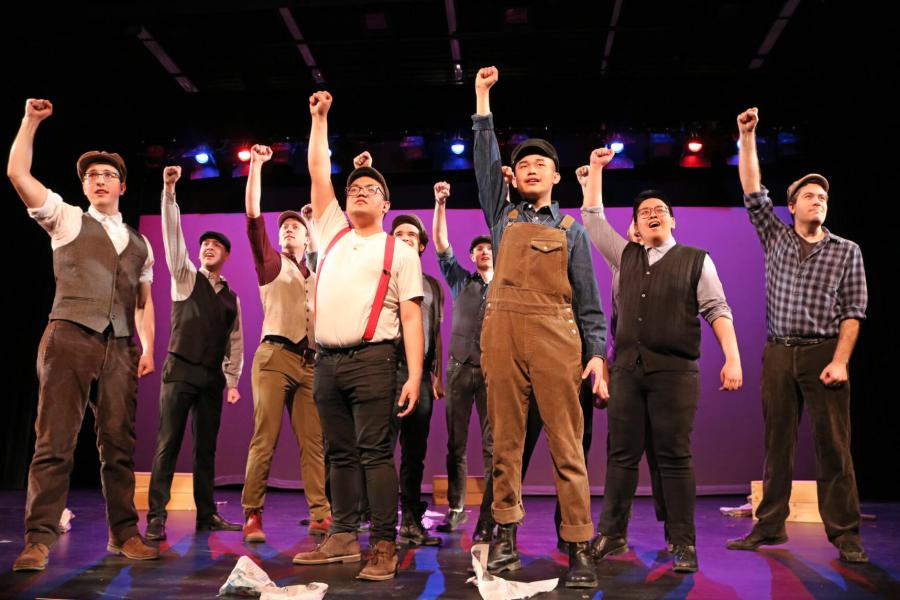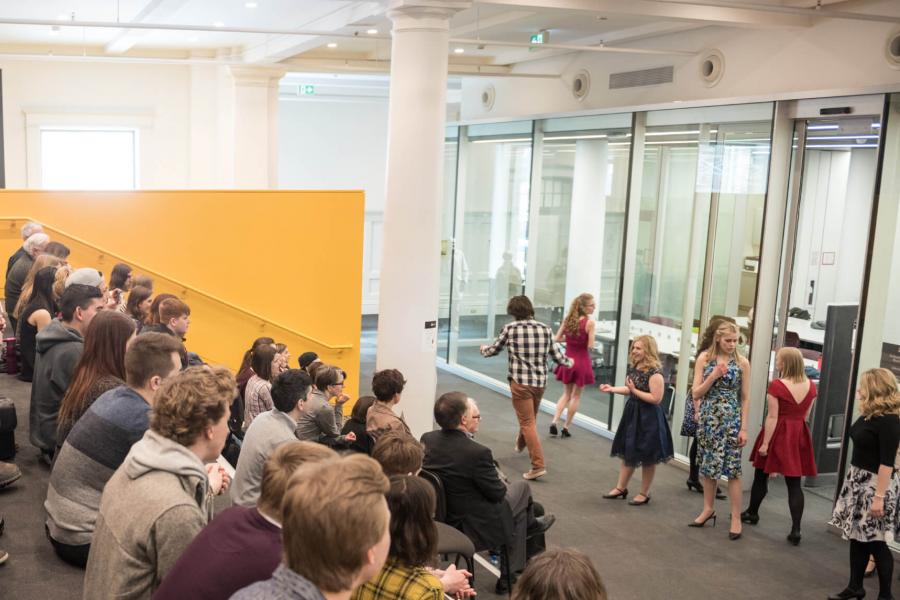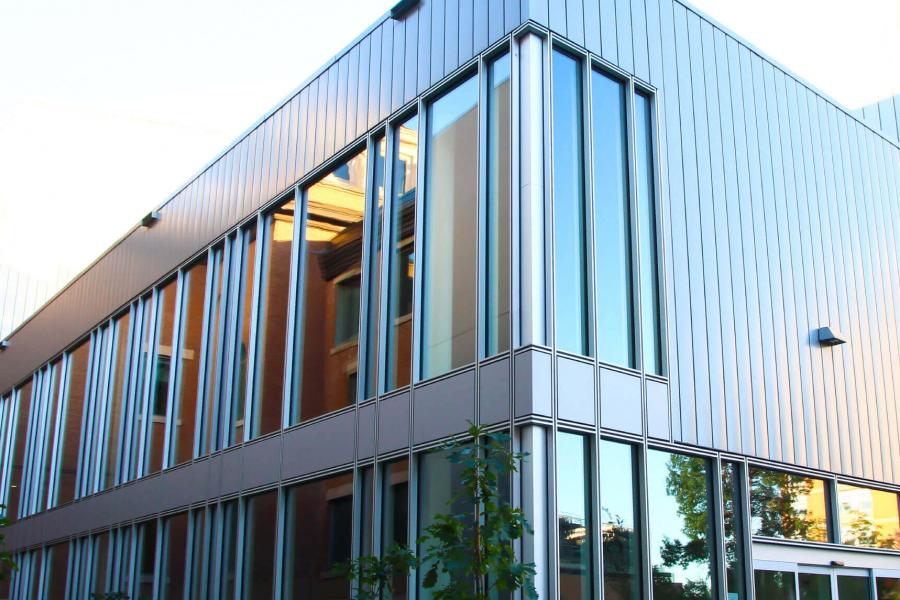 20+

Student ensembles

40

Spacious, light-filled practice rooms

1:5

Ratio of faculty members to students

$600,000+

Value of scholarships, bursaries and prizes awarded annually
Program details
The Desautels Faculty of Music offers a minor in music for students who wish to continue their study of music in university while pursuing another major.
Music minors choose from a wide array of interesting music electives and are eligible to join any of our many ensembles. Participation in collaborative music courses provides students a sense of belonging in a community of smart, kind and driven musicians, while also gaining elective course credits towards graduation.
The music minor requires 18 credit hours of music courses, including the following:
MUSC 1004: Intro to Music in History 1 (3 credit hours)
MUSC 1014: Intro to Music in History 2 (3 credit hours)
MUSC 1110: Music Theory 1 (3 credit hours)
The remaining 9 credit hours can be fulfilled using music courses for which the student has the appropriate prerequisites or permission, with exceptions.
Ensembles
Students pursuing a Music minor can use up to 6 credit hours of ensemble courses to fulfill the credit hour requirements. Ensemble participation requires an audition, which takes place the beginning of Fall Term each year. Ensembles are worth 2 credit hours per year per ensemble.
Minor practical study
Students pursuing a Music minor can also undertake minor practical study. Participation requires written permission from the Associate Dean. Students can choose one area of minor practical study as listed in the Areas of Major Practical Study.
The courses are:
MUSC 1460 – Minor Practical Study
MUSC 2480 – Minor Practical Study
MUSC 3480 – Minor Practical Study
MUSC 4480 – Minor Practical Study
Find complete program requirements for the Music minor in the Academic Calendar.
Admission requirements
Students looking to pursue a Music minor must receive permission from their faculty of study. Please check with your faculty for details on how to declare music as your minor program of study. Space in some courses may be limited.
Contact us
Admission and application inquiries
Mailing address
Undergraduate Admissions
424 UMSU University Centre
University of Manitoba
66 Chancellors Circle
Winnipeg, MB R3T 2N2 Canada
Office location
Room 424 UMSU University Centre
65 Chancellors Circle
University of Manitoba (Fort Garry campus)
Submit a question
Phone: 204-474-8808
Toll-free: 1-800-224-7713 ext 8808
Program inquiries
Desautels Faculty of Music
Room T319 
150 Dafoe Road West
University of Manitoba (Fort Garry campus)
Winnipeg, MB R3T 2N2