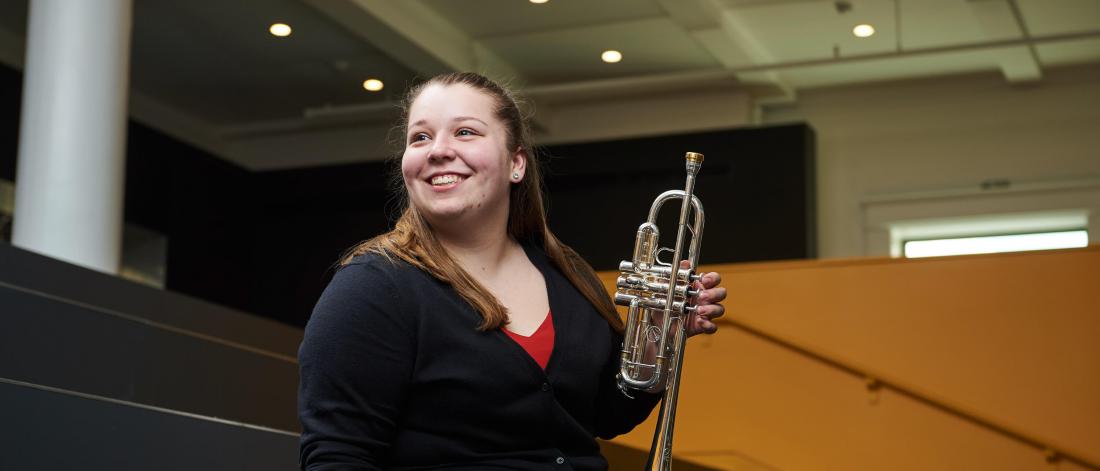 Study with us
Learn from the best
Our students learn from renowned professionals with a passion for teaching. Our instructors are active in the international music world and perform, record, compose, conduct and publish regularly. They attract acclaimed guest artists to our masterclasses and provide wide-ranging opportunities for students to perform.
Pursue your musical styles
You will pursue your instrument in a conservatory-like atmosphere, with the freedom to explore many musical styles. You will combine technical study with an intensive study of repertoire and will benefit from a focus on both solo performance and ensemble playing. 
Perform in our ensembles
University of Manitoba ensembles are an integral part of our music programs. Ensembles cover all major genres and range in size from an 80-piece concert band to small chamber groups.
Discover our financial supports
The financial support offered to qualifying students is among the most generous in Canada. More than 60 per cent of our students hold Desautels Faculty of Music or UM scholarships and bursaries.
Be inspired in our spaces
Study what you love; love where you study. A stunning transformation of our facilities has created an impressive performing arts complex, with a new concert hall opening in spring 2021. Our rehearsal rooms, music library, labs and recording studio are yours to explore.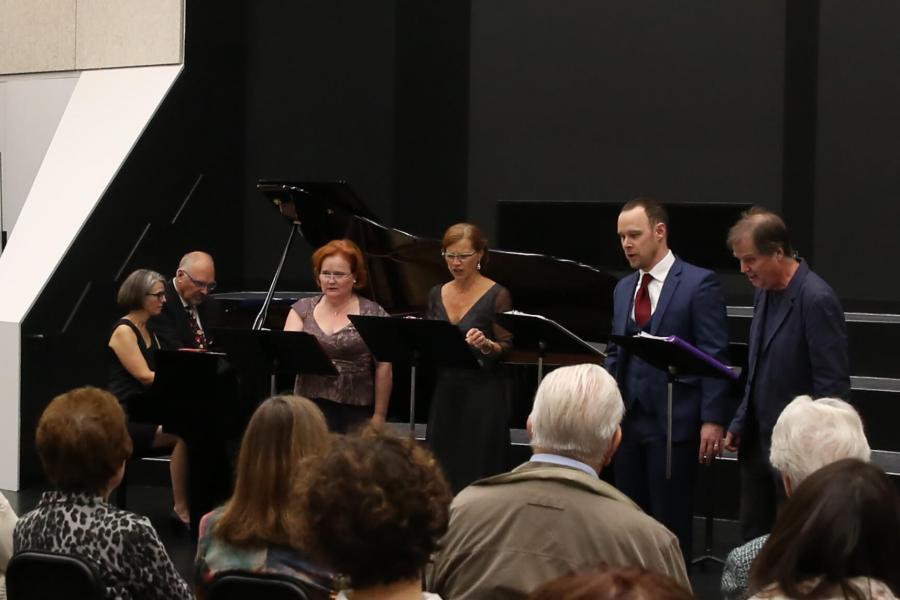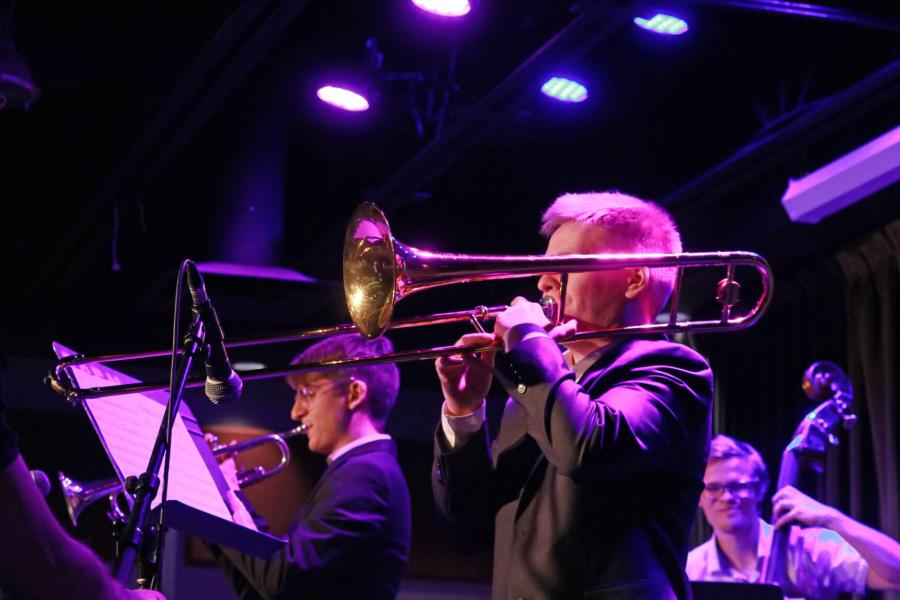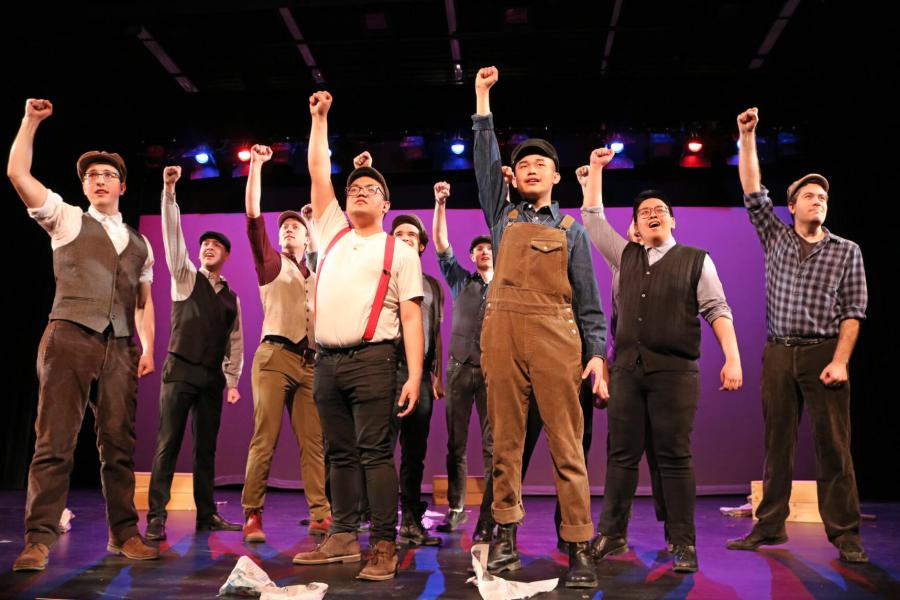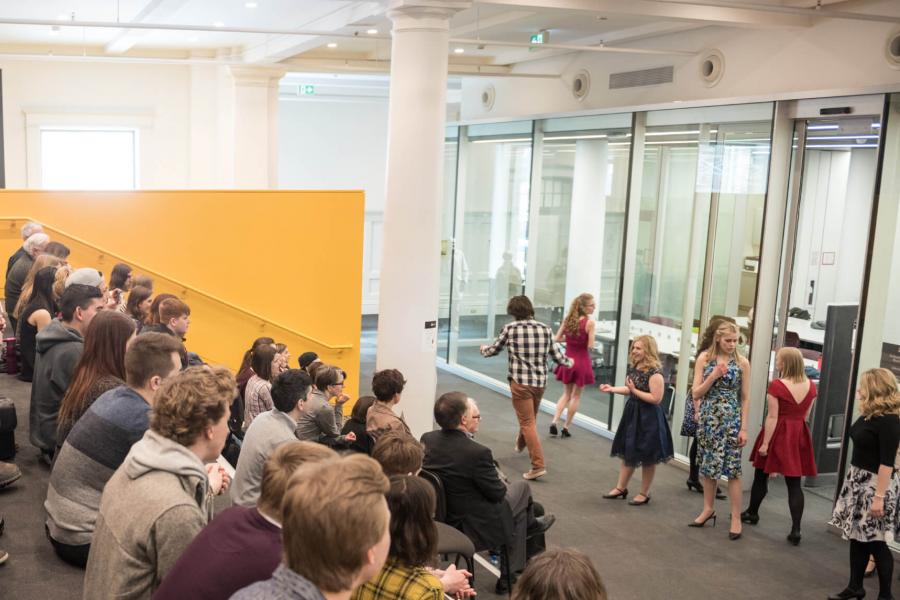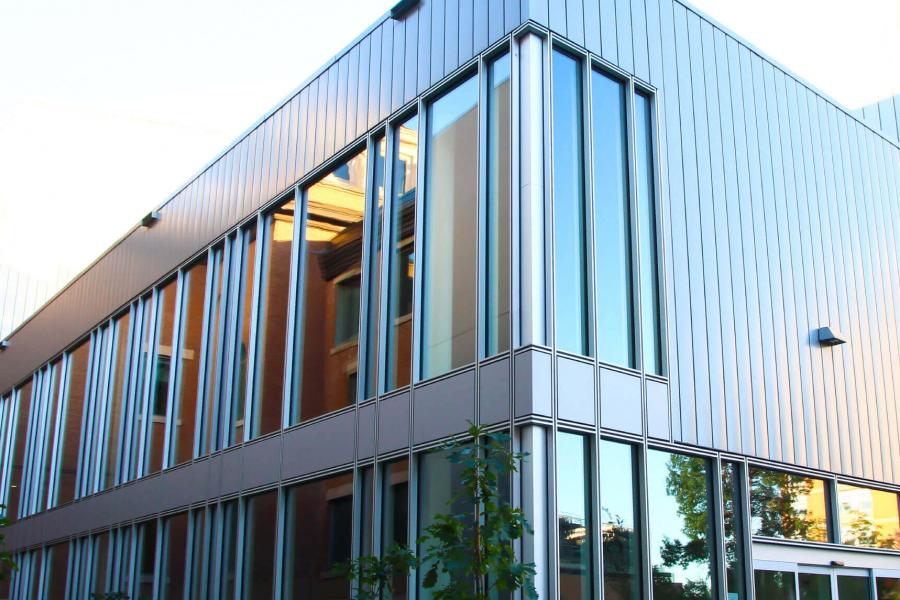 20+

Student ensembles

40

Spacious, light-filled practice rooms

1:5

Ratio of faculty members to students

$600,000+

Value of scholarships, bursaries and prizes awarded annually
Program details
The Master of Music two-year program provides professional preparation in a strong academic and collaborative environment.
Expected duration: 2 years
Tuition and fees: One year tuition, then continuing fees in subsequent years (refer to Graduate tuition and fees)
Graduate students can choose from three areas of concentration:
Performance (solo or collaborative) in voice, keyboard, guitar or any standard orchestral, wind or jazz instrument
Composition
Conducting (choral or instrumental)
Students must complete 24 credit hours of study to earn a MMus degree. Each concentration requires 15 credit hours of core courses plus 9 credit hours of additional courses. 
Sample course offerings
MUSC 7000: Music History Seminar (3 credit hours)
MUSC 7050: Bibliography and Research Methods (3 credit hours)
MUSC 7110: Music Theory Seminar (3 credit hours)
MUSC 7380: Piano Repertoire Seminar (2 credit hours)
MUSC 7390: Piano Chamber Music Literature Seminar (2 credit hours)
MUSC 7530: Operatic Piano (2 credit hours)
MUSC 7810: Electroacoustic Music (3 credit hours)
MUSC 7860: Topics in Music (3 credit hours)
For full course descriptions, please visit the Academic Calendar
Admission requirements
Prospective students to the Master of Music program must have completed:
A four-year undergraduate degree program in music with a minimum 3.0 GPA in the last two full years (60 credit hours) of study, or

A conservatory diploma taken in residence; and
An online application
To be considered for the program, all prospective students must successfully pass the audition and must possess the theory and second-language requirements. 
Theory requirements
MMus students are expected to possess a certain breadth and depth of knowledge in music theory. All incoming students will write a diagnostic exam to evaluate their knowledge of theoretical aspects of tonal and post-tonal music. This exam will be administered by the faculty during the week prior to class commencement.

Please see the Graduate Theory Diagnostic (PDF) for details on suitable review materials. 
Second-language requirements
MMus students must have reading knowledge of one language other than English (normally, French, German or Italian)
Meeting these requirements does not guarantee acceptance into the program
How to apply
The MMus program accepts applications for both Fall and Winter entry.
Step 1: Apply online
Applications to the MMus program are completed online. To begin your application, click the "Start or continue your application" button. The online application includes several parts:
$100 application fee (non-refundable)
Statement of Intent
Curriculum Vita outlining details of performance experience
Repertoire list
Transcripts from all post-secondary institutions attended
Proof of English language proficiency (if applicable)
Portfolio (for Composition only)
Conducting video and score analysis (for Conducting only)
Two letters of recommendation
To be considered for Desautels Faculty of Music scholarships, applicants must meet the application deadline and audition during the advertised audition dates. Applicants will be notified 2-3 weeks after the application deadline to arrange their audition and interview.
Please read the Faculty of Graduate Studies online application instructions before beginning your application.
Step 2: Audition
Your audition may take up to 45-minutes. Whether you are auditioning in-person or by video recording, the audition will involve:
Performing up to 20-30 minutes of prepared music that fulfills the specific audition requirements for your area of study;
An interview covering a range of areas, including your background and experience in music performance; and
Sight-reading, singing, rhythm and melody playback and/or performing 1-2 additional pieces.
Accompanists: Vocal and instrumental pieces must be accompanied. Arrangements for accompanists on the day of the audition or video recording are the responsibility of the student.
Jazz audition fee: Jazz audition fee: Jazz students auditioning in-person, must pay a $25 fee. This fee covers the expense of a rhythm section, which will be provided by that Faculty. Payments must be paid before the audition at the Music General Office.
For Fall 2022 entry, video recordings will replace in-person auditions and interviews will be held over Zoom. Video recordings must be submitted to Louella.Yambot@umanitoba.ca by January 4, 2022.
Composition audition and portfolio requirements
Present a portfolio of works, including a recording, demonstrating your ability to work in a variety of music genres.
Conducting audition requirements
A preliminary high-quality recording of your rehearsal and performance conducting (facing the camera).
A list of repertoire conducted in both performance and rehearsal
An analysis of a piece of music from a theoretical/conducting standpoint. Applicants should consult with the conducting faculty regarding the specific piece to be analyzed.
Collaborative piano audition requirements
Instrumental
First movement of any Beethoven violin or cello sonata
One movement of any violin or cello sonata by Brahms or Franck
Vocal (All to be played in original keys)
Schubert - Gretchen am Spinnrade OR Ganymed
Strauss – Allerseelen OR Zueignung
Debussy – Il pleure dans mon Coeur OR Faure – Clair de Lune
Barber - One selection from the following list:

St. Ita's Vision
The Heavenly Banquet
The Praises of God

Mozart Aria – Giunse alfin il momento…Deh vieni, non tardar (Le Nozze di Figaro)
Solo
Piano solo of your choice - approximately 7-10 minutes in duration. This can be a short piece or movement(s) from any larger work.
Instrumental audition requirements
A program of works representing a variety of historical periods and contrasting styles; 20-30 minutes in total.
Jazz Studies audition requirements
A short sight-reading passage
A brief interview covering a range of areas, including your background and experience in jazz performance
Technical requirement: play a major scale, one octave ascending and descending, in any key. Drummers and singers must perform this on piano.
A medium tempo blues selection

Play melody and a minimum of two improvised choruses
Rhythm section players must comp for a soloist

A jazz standard of your choice

Play melody and a minimum of two improvised choruses
Rhythm section players must comp for a soloist. Drummers must trade fours with the rhythm section.
You must provide three copies of charts for the music you perform (in your key). 
Piano audition requirements
A minimum of two contrasting movements of a classical sonata, one of which is in sonata form; a romantic work; a minimum of two other works chosen from baroque, impressionist and/or 20th century or contemporary works.
The audition program should be approved by the Area Coordinator in advance.
Strings audition requirements
For all instruments, memorization is preferred but not required.
Violin
Bach: two movements from any Sonata or Partita for violin solo
Any virtuoso work for violin and piano or violin solo
First movement only OR the second and third movements from any major violin concerto (including Mozart No. 4 and No. 5; Bruch G minor, Op.26 is not acceptable)
Viola
Applicant may choose one of the following:

J.S. Bach: two movements from any Sonata or Partita for violin solo or Suites for Cello solo; or
Reger: two contrasting movements from any Suite for Viola solo

Any virtuoso work for viola solo or with piano, or first movement from Sonata by Brahms or Schubert Arpeggione
Two contrasting movements from concertos by: Bartok, Walton, Hindemith or Schnittke
Cello
One etude from Popper's 40 Etudes Op. 73 or Piatti's 12 Caprices Op. 25.
Prelude and two additional movements from the same J.S. Bach Cello Suite.
Two contrasting movements from a standard cello concerto (First movement is compulsory) or the complete Tchaikovsky Rococo Variations.
Any virtuoso work written for solo cello/cello and piano (no arrangements or transcriptions).
Double bass
Two contrasting pieces of applicant's choice
Three orchestra excerpts by: Bach, Beethoven, Brahms, Mozart or Strauss
One major scale, one harmonic minor scale, one minor scale of choice in two or three octaves
Sight-reading may be required
Guitar
The first movement from any J.S. Bach Suites for Lute or Fugue BMV 1001 or BMV 998. If you choose the Prelude from Suite BMV 996, you must play it presto.
First movement of a major work (concerto, sonata, suite, etc.) for guitar solo or guitar and piano
One piece representing a major 20th or 21st century work for guitar
Voice audition requirements
Two arias (one opera, one oratorio)
Three art songs in contrasting languages and styles, with at least one in English
20-30 minutes in total
Step 3: Wait for a decision
You will receive an email notification from the faculty when a decision has been made on your audition.
All decisions will be submitted to the Faculty of Graduate Studies Admissions office for final assessment.
Once notified of a decision, you must log in to your application portal to view your decision letter and accept or decline your offer by the deadline date indicated in the letter. It is imperative that email accounts remain current and that emails are regularly checked.
Contact us
Admission and application inquiries
Faculty of Graduate Studies
Room 500 UMSU University Centre
65 Chancellors Circle
University of Manitoba (Fort Garry campus)
Winnipeg, MB R3T 2N2 Canada
graduate.admissions@umanitoba.ca
Phone: 204-474-9377
Monday to Friday
8:30 a.m. to 4:30 p.m.
Program inquiries
Desautels Faculty of Music
Room T319 
150 Dafoe Road West
University of Manitoba (Fort Garry campus)
Winnipeg, MB R3T 2N2