The Department of Medical Microbiology is an integrated team of investigators, educators and practitioners providing leading edge education, innovative research and expertise in medical microbiology and infectious diseases.
We are seen nationally and internationally as dynamic leaders and collaborators. We are acknowledged for excellence in numerous areas and are constantly developing new research initiatives in infectious diseases.
Our efforts create and translate new knowledge, shaping policy and contributing to economic growth to improve the lives of those in the region and throughout the world. 
What we offer
The department supports a number of education programs, from undergraduate studies to post-doctoral training in specialty areas of microbiology.
Our story
Watch a brief video to learn more about our department and what we offer.
Student supports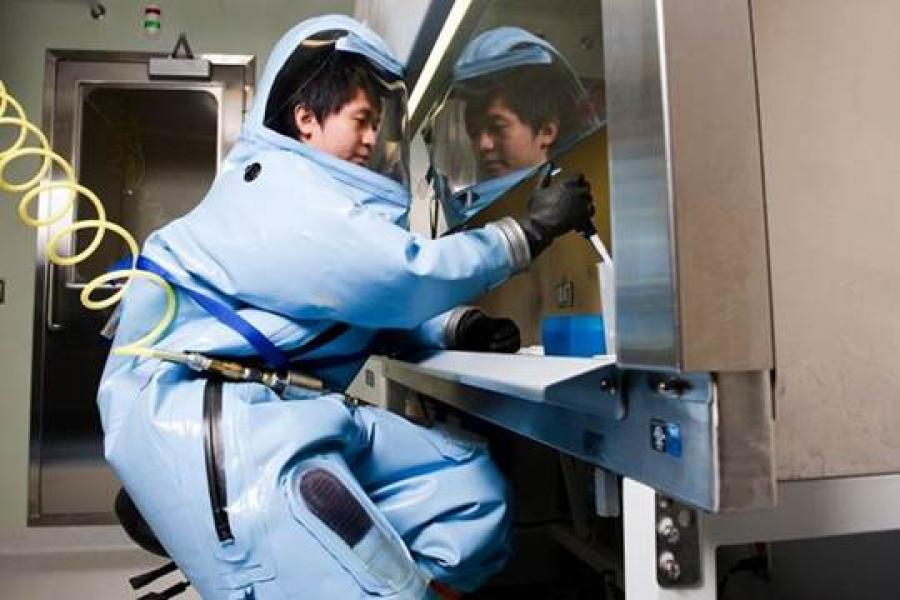 UM is a community that cares. We offer a wide variety of supports to help you make the most of your time at university and reach your full potential. 
MMCF Jack Wilt Travel Award
Background
Through gifts received from friends and family of Dr. John Charles (Jack) Wilt (1920 - 1989), as well as from medical institutions and medical conferences, the Manitoba Medical College Foundation (MMCF) has established the MMCF – Jack Wilt Travel Award at the Winnipeg Foundation.
The intention of this award is to assist students with travel expenses for conference travel up to the available annual income generated by this fund.
Each year, the Winnipeg Foundation will report the available earnings from the fund to financial aid and awards at the University of Manitoba. The available earnings from the fund will be used to offer one travel award.
Eligibility
To be eligible, you must be:
In good standing
Attending a professional meeting or conference in order to present the results of his/her research (poster or oral presentation)
Enrolled in either: 

the postgraduate medical education program in the department of medical microbiology in the Max Rady College of Medicine; or 
the adult or pediatric infectious disease residency training program in the Max Rady College of Medicine;
Evidence documenting the acceptance of a paper or poster presentation should be included with the request for funding.
Selection procedure
The selection committee will be named by the dean of the Max Rady College of Medicine (or designate) and will include the head medical microbiology and infectious diseases (or designate).
The board of governors of the University of Manitoba has the right to modify the terms of this award if, because of changed conditions, it becomes necessary to do so. Any future modifications that may be necessary due to changed conditions will require complete consultation with the Winnipeg Foundation.
Information for department-based awards administrator
Award selection form is sent by financial aid and award to the PGME awards coordinator.
The PGME awards coordinator forwards the pertinent award information to the department-based award administrator.
Once a successful candidate is selected, the department-based awards administrator forwards the resident's name, student number and award amount back to the PGME awards coordinator.
The PGME awards coordinator forwards a signed, completed award selection form back to the Financial Aid and Awards Office for processing.
The department or PGME office is not permitted to provide award status information by email, phone or in person.
Notification
The Financial Aid and Awards Office will notify the awardee by letter.
Once a cheque has been issued, it will be sent to the PGME awards coordinator for disbursement to the department-based award administrator, who will forward the cheque to the successful candidate
Questions?
For more information, visit Student Affairs' awards database, or contact:
Megan McDonald  
Program administrator and research support
204-272-3162
megan.mcdonald1@umanitoba.ca
Queen Elizabeth II Diamond Jubilee Scholarship Program
The University of Manitoba is offering graduate students the opportunity to complete a cultural exchange in the area of "Promoting Community-University Partnerships in Global and Indigenous Health."
The project was designed for graduate-level students to travel to a QES-eligible country for 90 days to work as an intern with world-class experts in global and Indigenous health.
Health is understood very broadly and includes people interested in basic, clinical, and social science. As long as you are interested in health, disease, and/or well-being, you are right for this program!
We are accepting applications for two streams:
Outgoing interns: Canadian/permanent resident graduate student (minimum 90-day internship in a QES-eligible country).
Incoming scholars: graduate student from a QES eligible country (PDF) (minimum 90-day internship in Canada).
Through this program, you will:
Gain international experience
Develop knowledge/skills in leadership and community engagement
Develop new knowledge/skills specific to the designed project
Our QES Program's end date is December 31, 2023, therefore travel must be completed by the scholar by October 31, 2023.
Program objectives
Develop global citizens through enriched academic, professional, and cross-cultural experiences.
Activate a new generation of enterprising leaders in Canada and around the world through facilitating lasting local and global community engagement.
Enhance collaborative capacity and deepen peer relationships among Queen Elizabeth Scholars to enrich the program experience and facilitate personal and professional growth.
Eligibility
Outgoing scholars (Canadian interns) must:
Be registered at a provincially recognized, degree-granting Canadian university, in any discipline, and receive academic credit from this institution for the QES-funded activities (the number of credits and requirements for obtaining the credits are at the discretion of the Canadian university)
Be entering or enrolled in a graduate degree program
Be 35 years of age or under at the time of application
Be a Canadian citizen or permanent resident
Participate in community engagement activities in Canada and/or abroad
Work, study, or conduct research on a full-time basis at the partner institution
Please note that internships may include research undertaken for the host institution/organization, but internships cannot include conducting research related to the student's Canadian university degree.
Incoming international scholars must:
Be pursuing academic credit on a full-time basis at a Canadian university toward their master's or doctorate degree (the number of credits and requirements for obtaining the credits are at the discretion of the Canadian university and/or home institution)
Be 35 years of age or under at the time of application
Be a citizen of an eligible country, (anyone who has applied for Canadian citizenship or for permanent residency is not eligible
Meet the Canadian university's admission requirements
Participate in community engagement activities in Canada
How to apply
We are accepting applications from those who wish to apply for the Summer and Fall 2023 semesters.
STEP 1 - Choose an international mentor
This individual should meet your research and training interests. Your proposed mentor must be from an eligible country (for Canadian applicants) or another mentor from within Winnipeg, Manitoba (for international applicants).
Together, you will develop a proposal using the project description form (PDF). Your project must be in the area of "Promoting Community-University Partnerships in Global and Indigenous Health."
Your mentor must complete a mentor support letter (PDF) and email or mail it directly to the University of Manitoba (address below).
STEP 2 - Gather your documents
In addition to the project proposal and letter from your mentor, you must also provide:
A personal statement (PDF) detailing information about you and your career aspirations, as well as what you will gain by participating in this program
A curriculum vitae including all relevant and up-to-date information (name, contact information, research/professional interest, education, awards, employment, publications, presentations/conferences, professional affiliations, and volunteer experience)
Academic transcripts from all post-secondary institutions directly to the Queen Elizabeth Diamond Jubilee Scholarship Program at the University of Manitoba
Proof of age and proof of citizenship, such as a copy of your passport.
Two academic reference letters from individuals able to speak to your qualifications and ability to complete high-level, independent research. If you have an academic advisor, they should be one of your references. Please ask your reference to email or mail the letter directly to the University of Manitoba (address below).
Project budget (PDF) including various costs associated with the project you are going to undertake during your internship. Although the award does not cover project expenses and your international host organization will likely help you cover costs, it is important to consider the potential expenses that will incur during your project internship.
Personal budget (PDF) - note that this scholarship provides you with funds to assist you with travel and living expenses during your internship. Successful applicants will receive funds prior to beginning their internship. As part of the requirements for the scholarship, you will need to report how you spend the funds allocated to you, as well as provide information about how personal funds (known as in-kind contributions) covered various expenses incurred during the internship. It is important to think through potential expenses prior to undertaking an international placement.
Proof of personal financial capacity - it is important to recognize that there will likely be additional, unforeseen expenses during your internship. These costs will vary depending on the country you are working in and the choices you make during your internship. It is good practice to assume that you will need an extra $1,000 CDN per month in addition to the award. Please provide proof of financial capacity to cover the amount you outlined in your personal budget exceeding the QES scholarship. Proof of financial capacity may be in the form of a letter from your university demonstrating financial support, proof of another award that includes a living stipend, or a letter from your bank demonstrating savings.
STEP 3 - Submit your materials
Your referees and proposed mentor should email their letters directly to Natasha Hollett, not as part of the package. Your academic transcripts should also be sent directly to the University. Please note,  if you are a UM student you may include a scanned copy of your transcripts in your application package.
Email applications to:
Natasha Hollett
Queen Elizabeth Diamond Jubilee Scholarship Program
Program coordinator
543-745 Bannatyne Avenue
University of Manitoba
Winnipeg, MB, R3E 0J9
Email: natasha.hollett@umanitoba.ca
Phone: 204-789-3296
Fax: 204-789-3926
Please submit your application four months prior to travel.
Questions?
For more information, visit the program website or email natasha.hollett@umanitoba.ca.
department Research
The department produces excellent research to continually develop our understanding of microbiology and infectious diseases. Some of our research strengths include:
Antimicrobial resistance

Global priority
National surveillance 
Resistance mechanisms

Host pathogen interactions

International research cohorts
Immunopathogenesis
Vaccine and immune therapeutic development 

HIV prevention and control

Largest critical mass of HIV public health and HIV academic researchers in Canada
Strong international programs
Consistently top three in CIHR-funded HIV research grants 
SWOP program - HIV prevention and care to 37,000 FSW, MSM

Viral pathogenesis

Includes high containment pathogens
Nationally unique facilities
Global leaders
Our researchers
Researcher profiles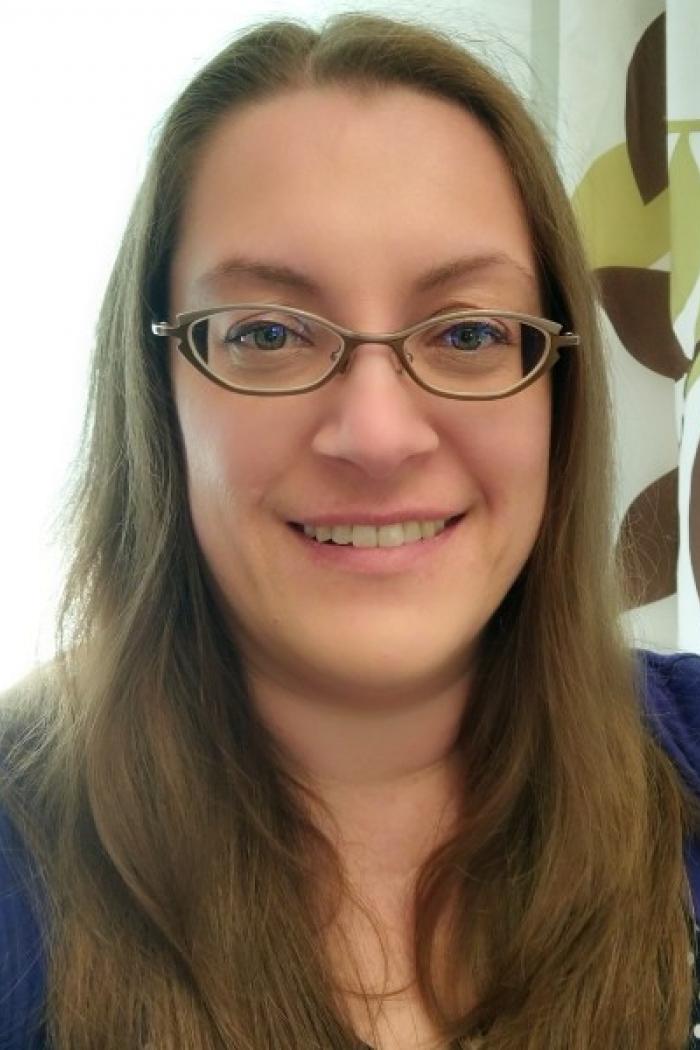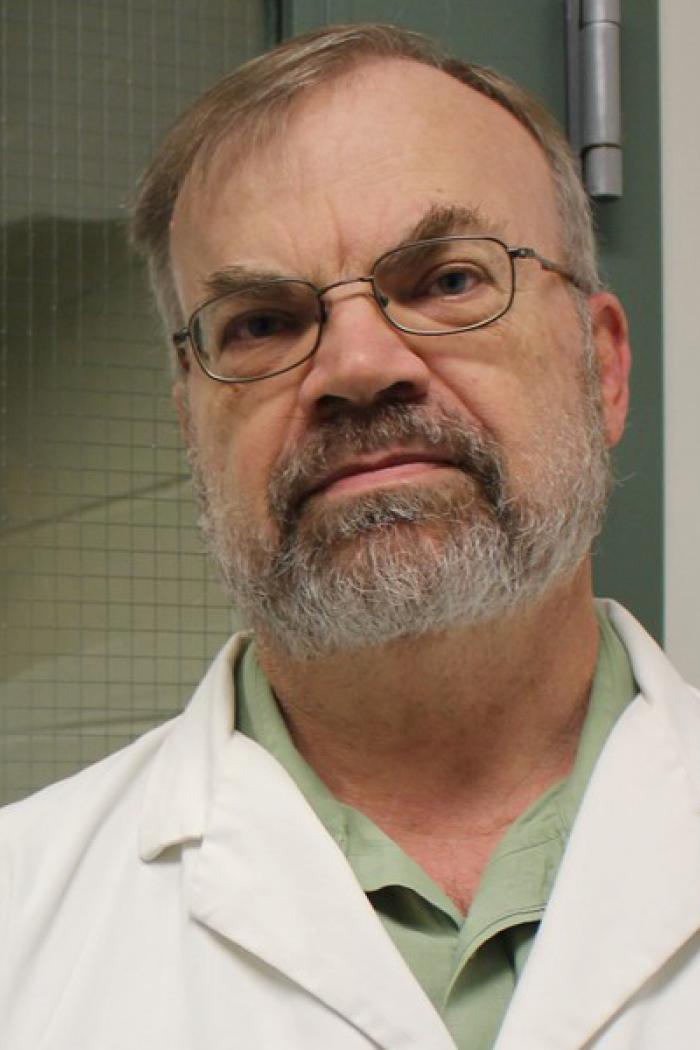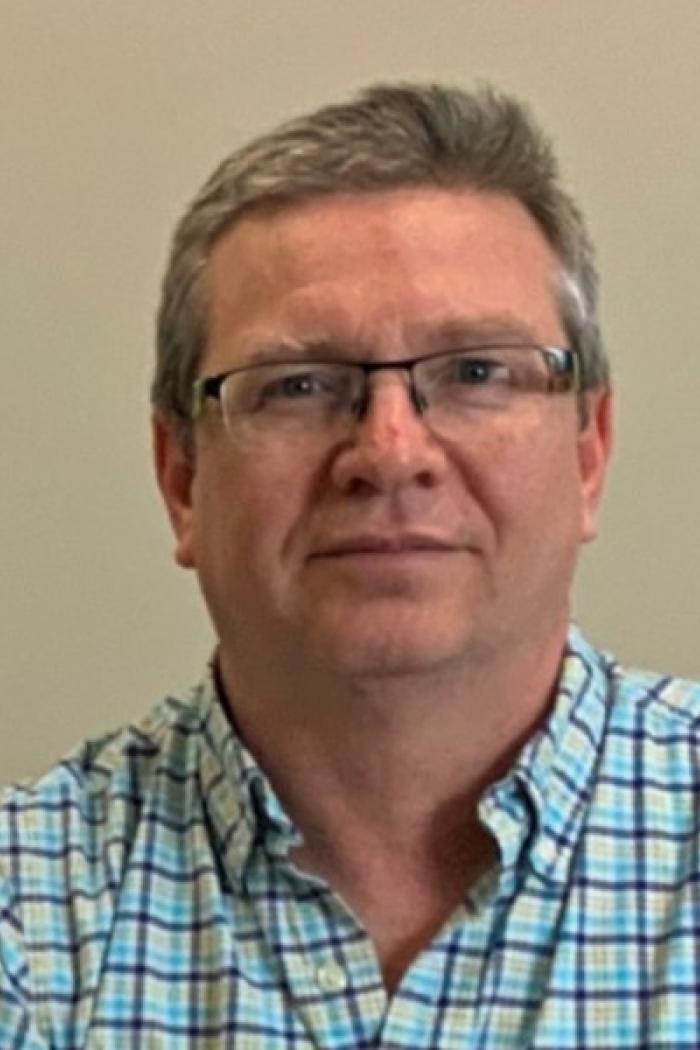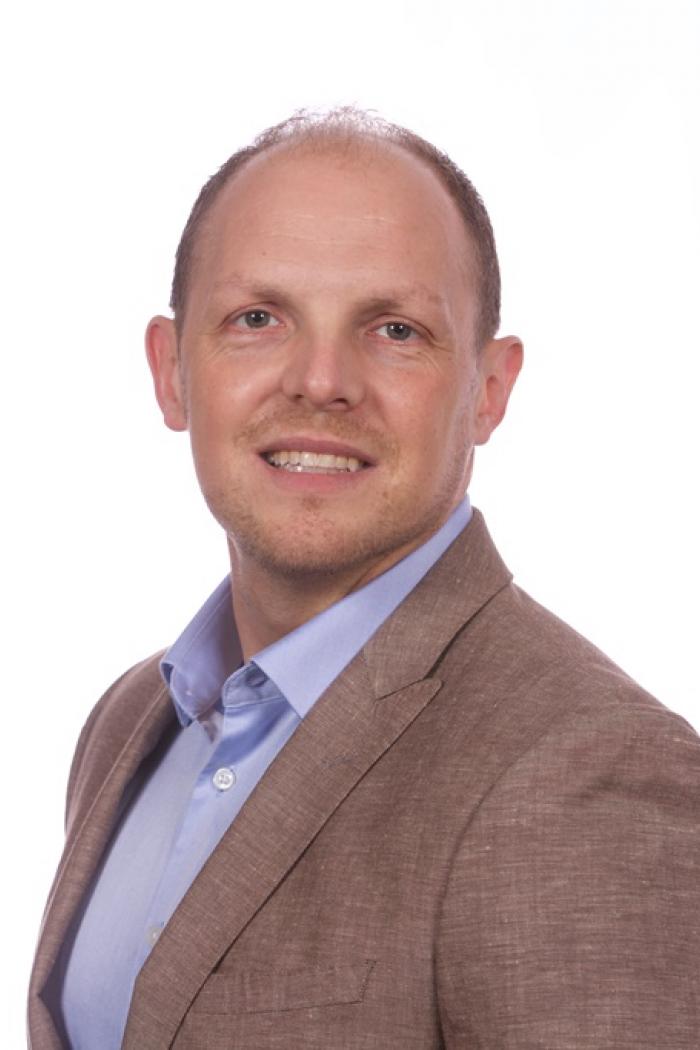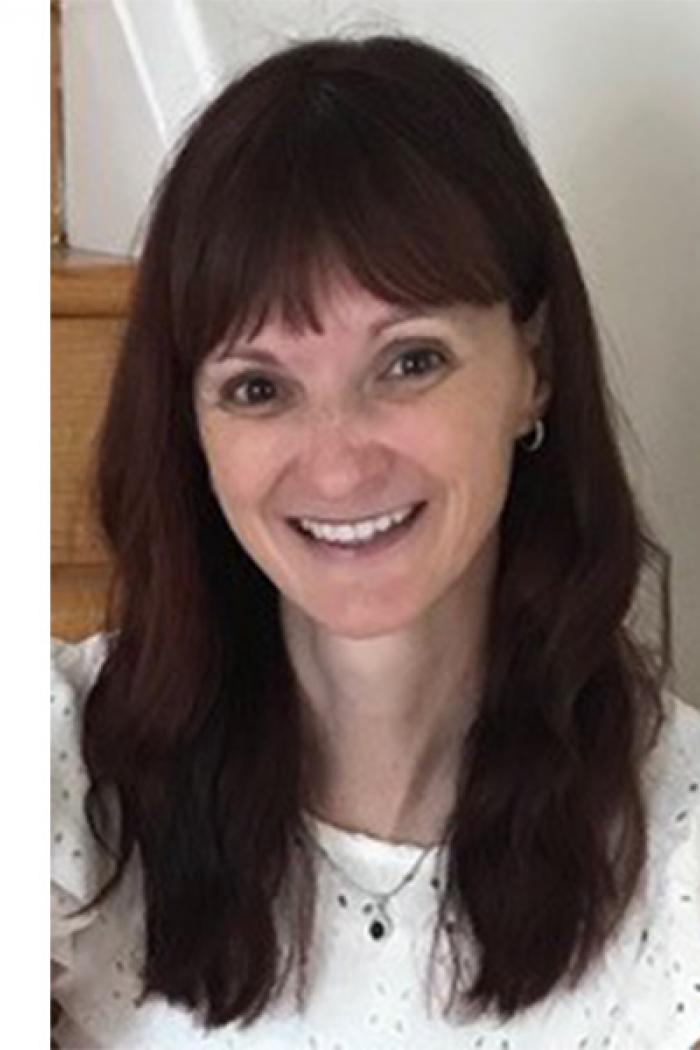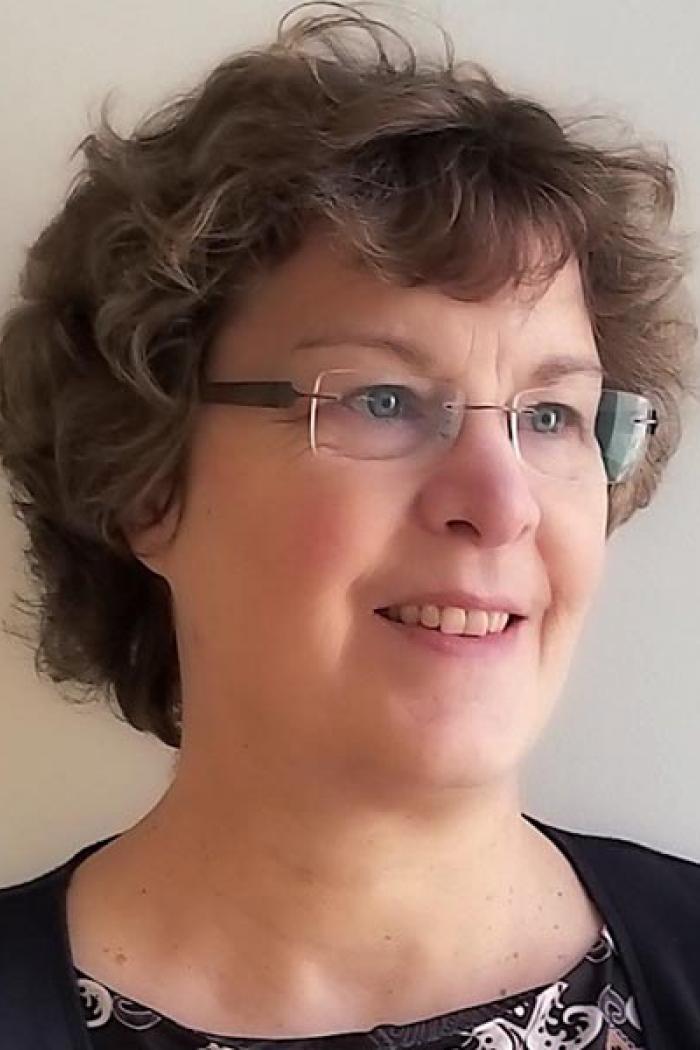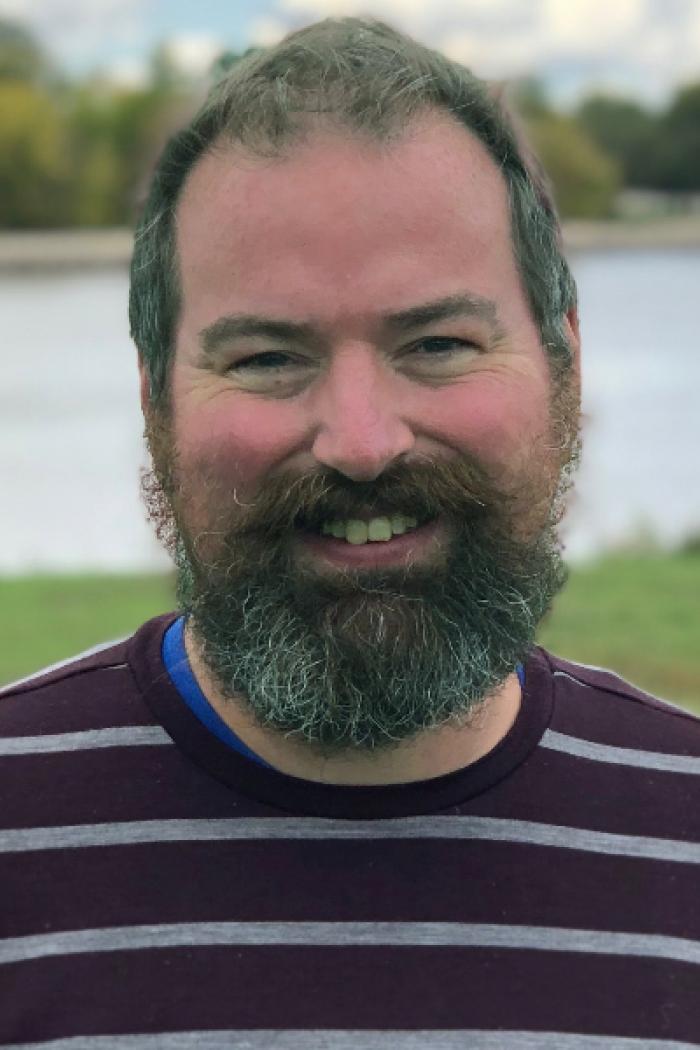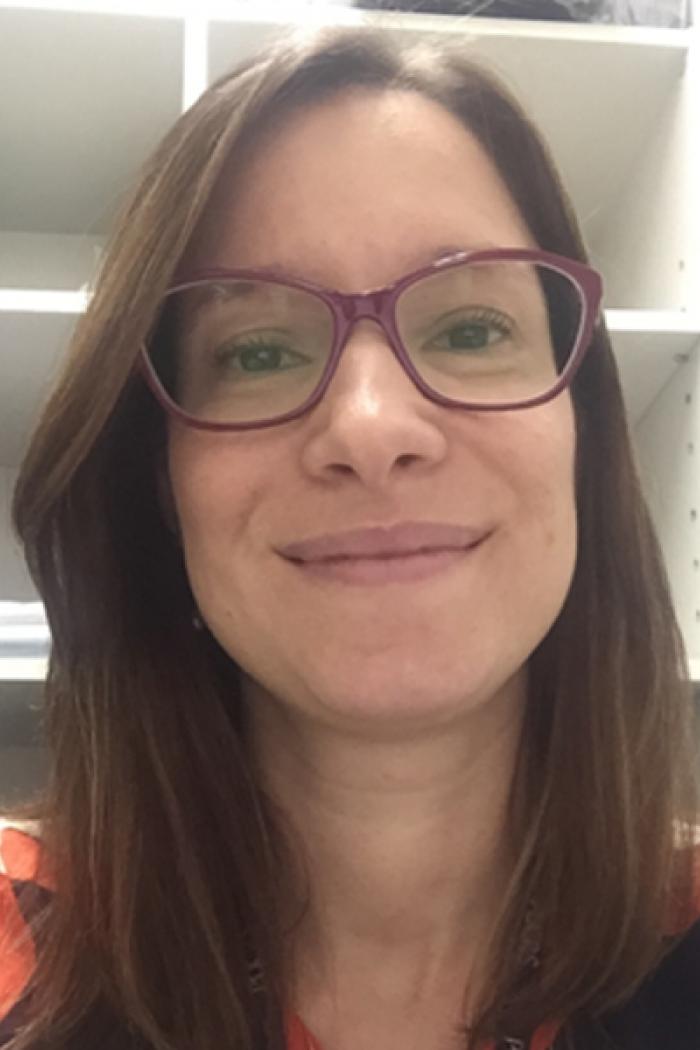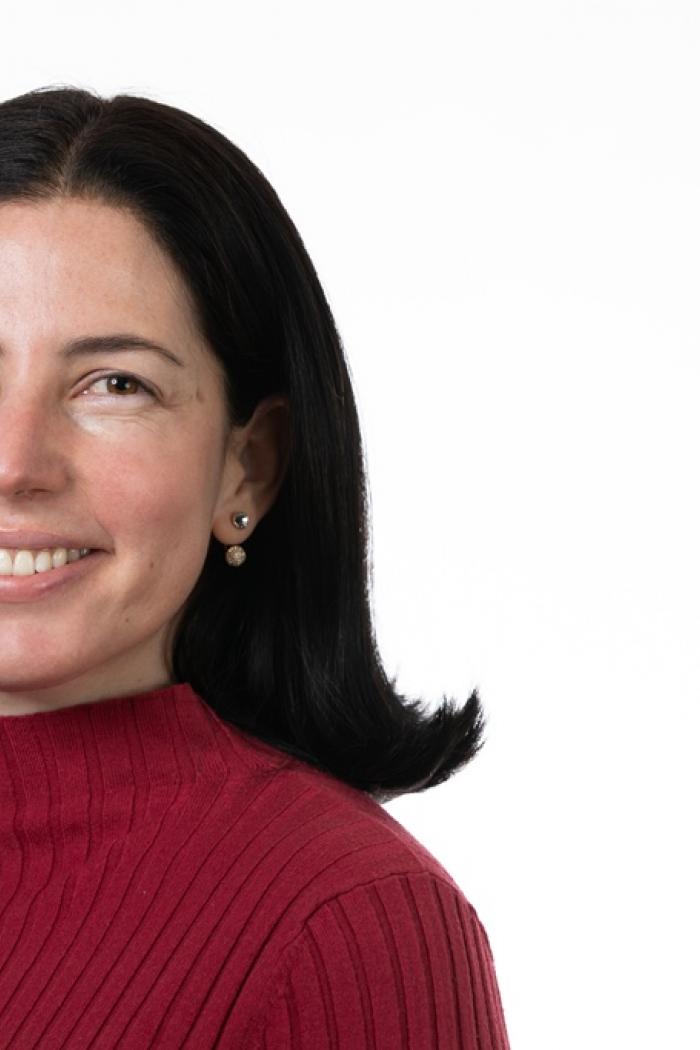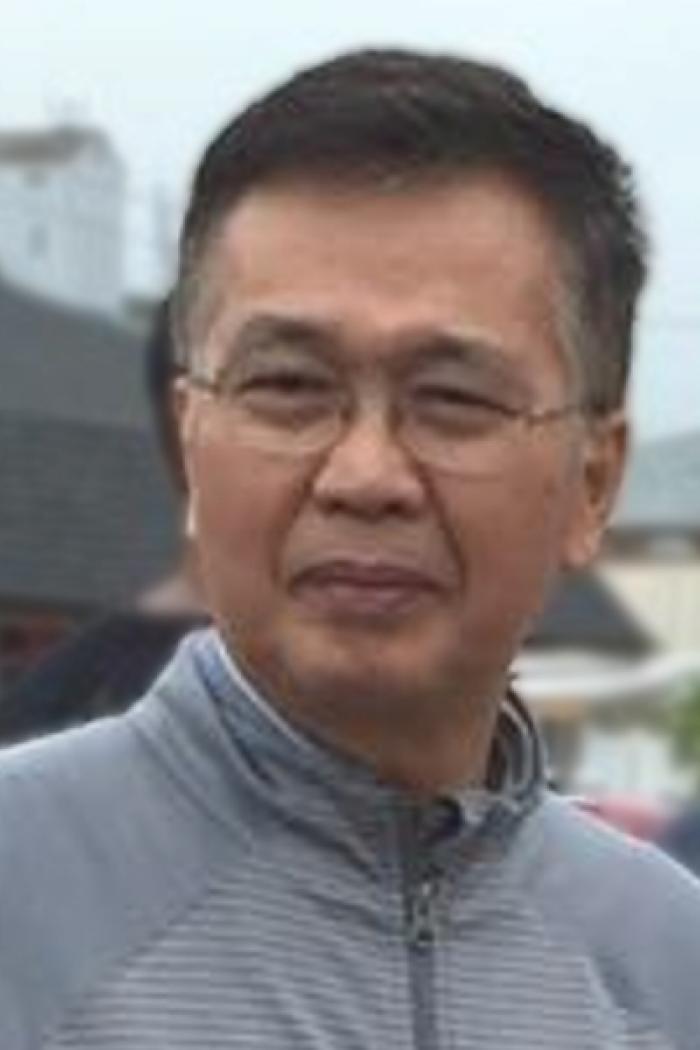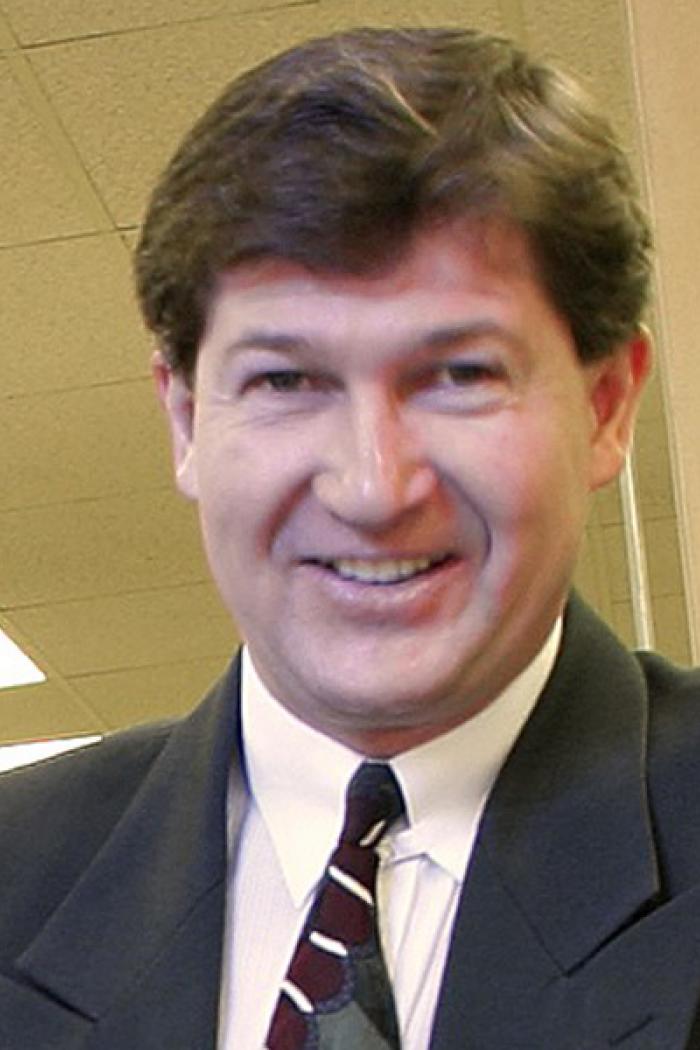 Our researchers
Explore the links below to learn more about our groundbreaking researchers, including:
Community and partners
We are proud to partner with organizations worldwide to improve public health in the field of infectious diseases on an international scale.
Faculty and staff
Our team
Our department is run by award-winning faculty and staff who are dedicated and passionate about their contributions to the field of medical microbiology. Contact us to learn more about our department and what we have to offer.
Careers
Assistant professor – probationary (tenure track)
Position: Assistant professor – probationary (tenure track)
Deadline to apply: November 15, 2023
Start date:  March 1, 2024
The Department of Medical Microbiology and Infectious Diseases (MMID) invites applications for a full-time tenure-track Assistant Professor in Emerging Pathogens, commencing March 1, 2024 or on a date mutually agreed upon. Salary will be commensurate with experience and qualifications.

The Department seeks an emerging scholar with a commitment to excellence in teaching and research. Exceptional candidates will be considered with the responsibilities and qualifications outlined below:

Description and responsibilities:
Enhance the University's competitiveness in infectious disease research through peer-reviewed national and international grant funding.
Conduct research that takes advantage of MMID's newly constructed containment level (CL) 3 in vitro lab and MMID's international linkages including clinical cohorts and a CL3 lab MMID built with our partners at the University of Nairobi in Nairobi, Kenya.
Perform research that will ultimately improve the health of Manitobans, Canadians, and global citizens.
Provide a learning environment which will attract top research trainees and mentor them to have success in obtaining scholarships and publish in top journals in the field.
Provide knowledge translation that will inform key stakeholders and the general public about the importance of infectious disease research.
The duties of this position include teaching, research, and service.
Teaching
Teaching undergraduate and graduate students and mentoring/supervising research trainees.
Research
Develop and maintain a rigorous, independent, nationally funded, research program that is highly collaborative involving local, national, and international partners. The program should be highly collaborative with members of MMID, the University and regional partners such as local hospitals, the provincial laboratory and the National Microbiology Laboratory. The focus of this position is on containment level 3 emerging pathogens. The program must involve in vitro CL3 work utilizing the new in vitro laboratory built by MMID for this purpose. The possibility of animal CL3 work will be considered but must involve well defined relationships with external partners as the UM currently does not have animal CL3 capability.
Service
Service to the department, Max Rady College of Medicine, University, outreach activities including service to the external scientific community through manuscript and grant reviews.
Qualifications
The successful candidate must have a Ph.D. and/or MD with postdoctoral research experience and a productive track record of peer-reviewed publications. Experience with high containment pathogens is required.
Teaching and student mentorship experience preferred.
The successful candidate's research program must involve emerging pathogens and must align with one or more of the department's identified areas of research strength (HIV, viral pathogenesis, host/pathogen interactions and antimicrobial resistance).

About Us
The Department of MMID currently has ten full-time tenured and tenure-track faculty members and 76 affiliated members and offers MSc and PhD graduate programs in Medical Microbiology and Infectious Diseases with a current enrollment of over 60 students. 
The University of Manitoba is committed to the principles of equity, diversity & inclusion and to promoting opportunities in hiring, promotion and tenure (where applicable) for systemically marginalized groups who have been excluded from full participation at the University and the larger community including Indigenous Peoples, women, racialized persons, persons with disabilities and those who identify as 2SLGBTQIA+ (Two Spirit, lesbian, gay, bisexual, trans, questioning, intersex, asexual and other diverse sexual identities). All qualified candidates are encouraged to apply; however, Canadian citizens and permanent residents will be given priority.
An inclusive, open and diverse community is essential to excellence and fosters voices that have been ignored or discouraged. To address the Rady Faculty of Health Sciences commitment to equity, diversity and inclusion, and in recognition of the underrepresentation of members of historically and currently excluded groups, we take proactive measures including implicit bias training for all hiring panels. We strive for diversity and cultural safety throughout the hiring process (hiring panels, short-list of candidates, interviews). We encourage you to self-identify any aspect of diversity in your cover letter.
 
If you require accommodation supports during the recruitment process, please contact UM.Accommodation@umanitoba.ca or 204-474-7195. Please note this contact information is for accommodation reasons only.
Application materials must include:
Curriculum vitae
summary of research interests
three-page research plan for the next five years
description of teaching philosophy
a personal statement on your contributions to equity, diversity, and inclusion in your teaching, research, service and/or other experiences
description of community engagement experience\
contact information for three references.
Send to:
Dr. Keith Fowke
Search Committee Chair
544-745 Bannatyne Ave Winnipeg, MB, R3E 0J9
c/o Leah Buermeyer
leah.buermeyer@umanitoba.ca
The closing date for receipt of applications is November 15, 2023.
Application materials, including letters of reference, will be handled in accordance with the protection of privacy provision of The Freedom of Information and Protection of Privacy Act (Manitoba). Please note that curriculum vitae may be provided to participating members of the search process.
Contact us
Medical Microbiology and Infectious Diseases
Max Rady College of Medicine
Room 543 - 745 Bannatyne Avenue
University of Manitoba (Bannatyne campus)
Winnipeg, MB R3E 0J9 Canada