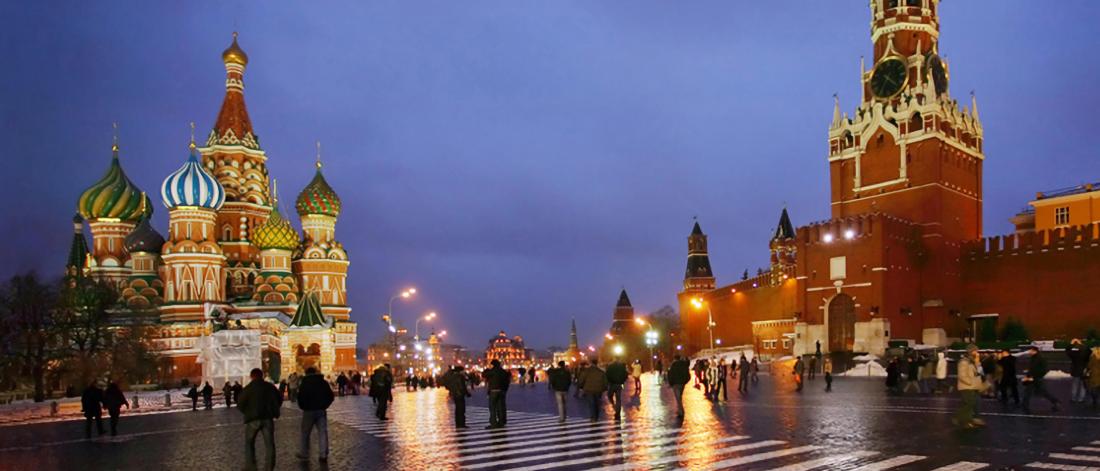 Study with us
Our program is run by a committed and enthusiastic group of scholars and instructors who offer a full complement of courses in Russian studies (language, culture and literature). The faculty members support active student involvement in travel study programs. A number of courses are taught in English translation. Higher level courses are taught in Russian.
Professional opportunities
Knowledge of Russian language and culture provides career opportunities in:
Education
Communications/journalism
Translation
Government/immigration
Business/commerce
Travel
Arts and culture
Libraries
Some students have found jobs in Eastern Europe by linking their linguistic ability to another skill. Such jobs are available from the administrative to the senior executive level.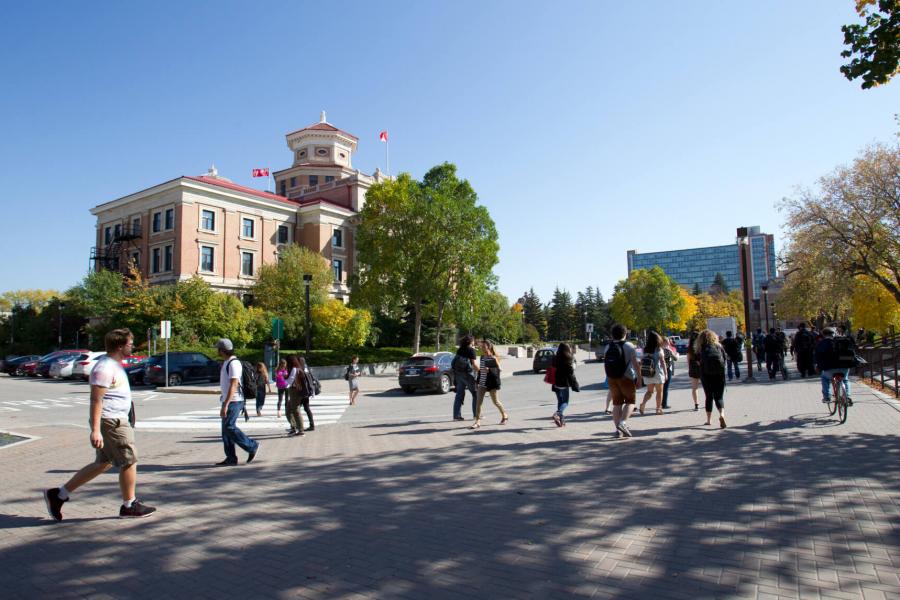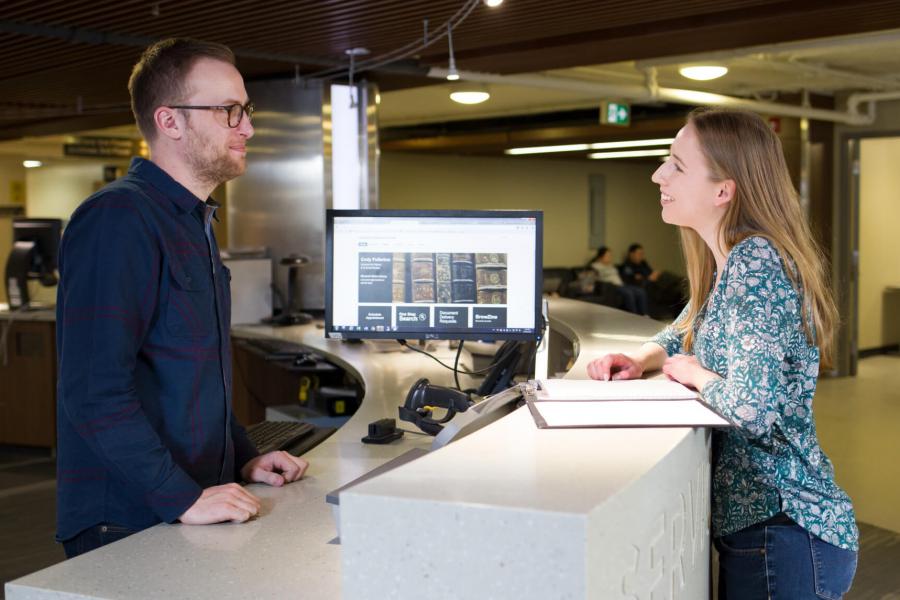 Program details
The Faculty of Arts offers a three-year undergraduate degree option in Russian, in which you will explore in-depth the languages, literatures and cultures of Russia.
Bachelor of Arts (General)
Expected duration: 3 years
The general program offers general exposure to the humanities and social sciences and an opportunity to concentrate studies in at least two subject areas. This program is particularly suited to students who wish to seek employment or enter a professional academic program following graduation from Arts.
A student must complete 90 credit hours with a minimum cumulative GPA of 2.00 in all courses that comprise the major.
You can complete the BA General degree on a part-time basis.
Earning a minor in Arts
A minor is comprised of 18 credit hours which are in a subject field that is different from a declared major. To earn a minor in a subject field as part of a Bachelor of Arts degree, a student must successfully complete 18 credit hours in a subject field approved by the Faculty of Arts as a minor.
 
Minors offered by the Faculty of Arts are listed under each area of study's section of the Academic Calendar. Arts students may complete minor programs offered by other Faculties/Schools providing the minor program consists of a minimum of 18 credit hours and all other degree requirements are satisfied.
Degree requirements for all BA degrees
Students in the BA General, BA Advanced and BA Honours degree must complete the following requirements as part of their degree:
6 credit hours of humanities
6 credit hours of social sciences
6 credit hours of sciences
3 credit hours of written English (W)
3 credit hours of mathematics (M)
3 credit hours of Indigenous course content (students entering as of fall 2021)
6 credit hours in each of 5 different subject fields
The 3 credit hours of written English and 3 credit hours of mathematics are to satisfy the written English and mathematics requirement.
For full details on these requirements, refer to the Academic Calendar.
Sample course offerings
RUSN 1302: Introductory Russian I (3 credit hours)
RUSN 1400: Masterpieces of Russian Literature in Translation (3 credit hours)
RUSN 1410: Love in Russian Culture in English Translation (3 credit hours)
RUSN 2310: Exploring Russia through Film (3 credit hours)
RUSN 2410: Russian Literature after Stalin (3 credit hours)
RUSN 2630: Russian Language Seminar Abroad (3 credit hours)
RUSN 3200: Advanced Russian 1 (3 credit hours)
RUSN 3900: Tolstoy's War and Peace (3 credit hours)
RUSN 3580: Russian Poetry (3 credit hours)
HIST 2660: History of the Soviet Union (3 credit hours)
For full course descriptions, please visit the Academic Calendar.
Language Labs
As in all language departments, students have access to the Faculty of Arts Language Centre with language laboratories that are well stocked with a variety of recorded material (to help with learning through listening), language practice software and programs designed specifically for certain courses that contain a lab component. Language tutors are also available.
Admission requirements
The following are minimum requirements for entry into the Bachelor of Arts in Russian program. Meeting these requirements does not guarantee acceptance into the program.
Direct entry applicants are those who have not attended a post-secondary institution or have completed fewer than 24 credit hours at a recognized university or college.
Advanced entry applicants are those who have completed one year (24 credit hours) or more of studies in another faculty at the University of Manitoba or another recognized post-secondary institution.
How to apply
Domestic student application fee: $100
International student application fee: $120
Applications to the University of Manitoba are completed online.
The online application includes several parts, and you may be required to submit transcripts, proof of English Language proficiency, and other documents.
You apply to the Bachelor of Arts program without selecting your major and minor areas of study (e.g., anthropology, political science, etc.). You make these choices after you are in the BA program.
Contact us
Admission and application inquiries
Mailing address
Undergraduate Admissions
424 UMSU University Centre
University of Manitoba
66 Chancellors Circle
Winnipeg, MB R3T 2N2 Canada
Office location
Room 424 UMSU University Centre
65 Chancellors Circle
University of Manitoba (Fort Garry campus)
Submit a question
Phone: 204-474-8808
Toll-free: 1-800-224-7713 ext 8808
Program inquiries
Department of German and Slavic Studies, Faculty of Arts
328 Fletcher Argue Building
15 Chancellors Circle
University of Manitoba (Fort Garry campus)
Winnipeg, MB R3T 2N2 Canada
german_slavic@umanitoba.ca
Phone: 204-474-9370
Fax: 204-474-7601