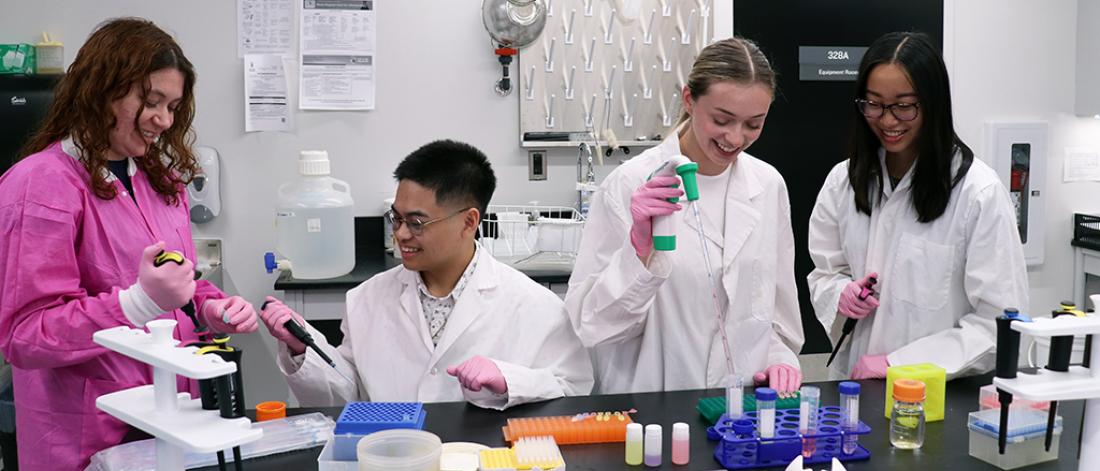 Study with us
Our program focuses on understanding the physical and social aspects of health and disease to attain the foundational knowledge for entry into health-related fields of study, research and employment.
What our students say
"I have been in the health field for almost 18 years. I chose this program to improve the care of my patients and to get involved in health research. Fortunately, the wide range of areas available to gain experience will change the way one views health and prepare anyone as a health professional." 
- Dawn Steliga, health sciences student
Career opportunities
Graduates will be prepared to work in a large variety of agencies and businesses that plan or deliver health related service and products. 
Health Sciences grads can explore careers in areas such as:
Diagnostic services/laboratory medicine
Biomedical research
Biotechnology laboratories
Biomedical research
Biotechnology laboratories
Biomedical research
Biotechnology laboratories
Health careers requiring further studies
Medicine
Occupational therapy
Physical therapy
Physician assistant studies
Genetic counselling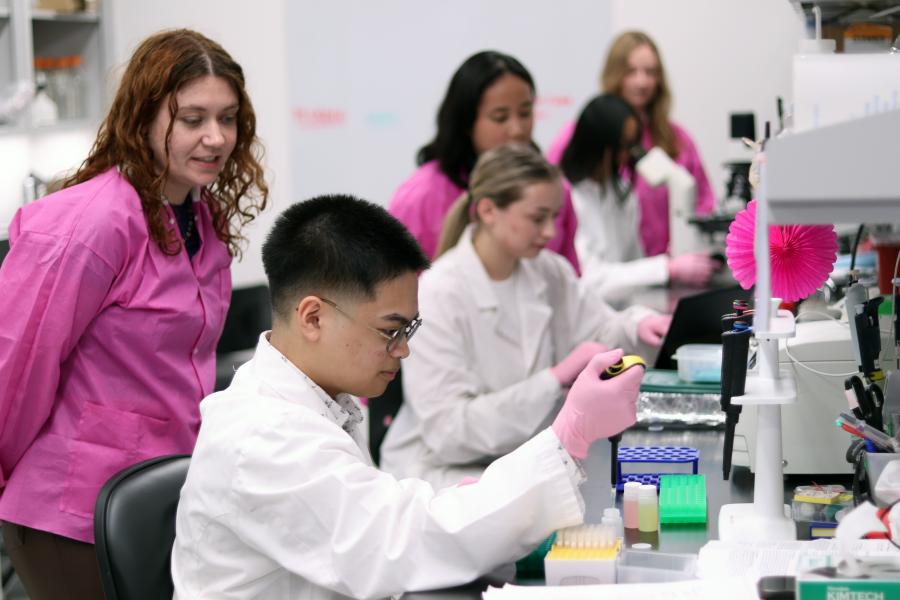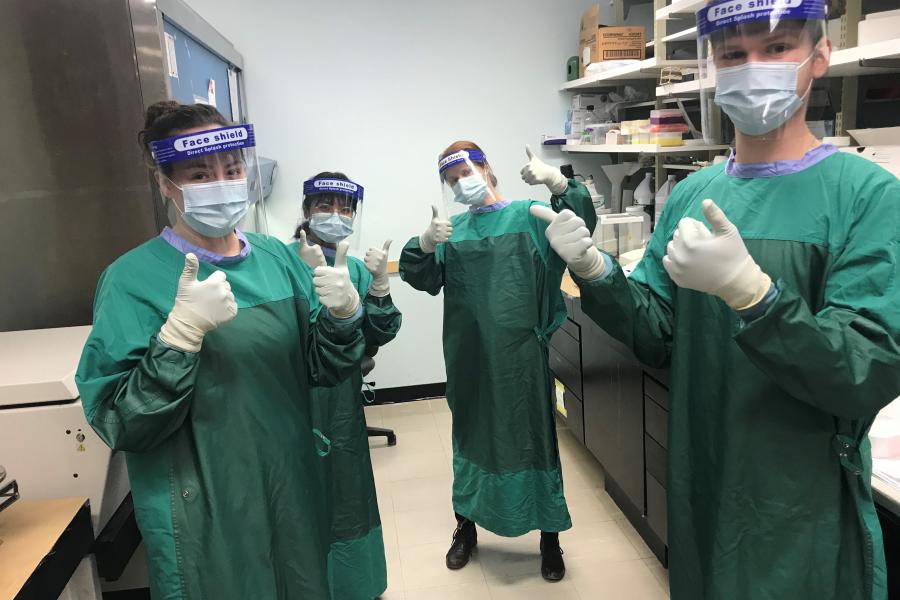 Program details
The Interdisciplinary Health Program offers education and training leading to a Bachelor of Health Sciences degree. The Interdisciplinary Health Program (IHP) is a joint program between the Rady Faculty of Health Sciences in partnership with the Faculties of Arts and Science. Classes take place at the Fort Garry campus.
Expected duration: 4 years
The BHSc program requires the completion of 120 credit hours of required and elective coursework.
Sample course offerings
HEAL 1500: Foundations of Human Biology 1 (3 credit hours)
NATV 1220: Indigenous Peoples in Canada, Part 1 (3 credit hours)
PHGY 1030: Fundamentals of Medical Physiology (6 credit hours)
BGEN 2000: Medical Cell Biology (3 credit hours)
HEAL 2600: Integration of Health Determinants of Individuals (3 credit hours)
IMMU 2000: Fundamentals in Immunology (3 credit hours)
HEAL 3000: Introduction to Social Epidemiology (3 credit hours)
PHAC 3000: Foundations of Pharmacology (3 credit hours)
HEAL 4620: Health Sciences Capstone (3 credit hours)
HEAL 4630: Mechanisms of Disease 2 (3 credit hours)
For full course descriptions, please visit the Academic Calendar.
Admission requirements
The following are minimum requirements for entry into the program. Meeting these requirements does not guarantee acceptance into the program.
Direct entry applicants are those who have not attended a post-secondary institution or have completed fewer than 24 credit hours at a recognized university or college. Direct entry applicants require the following:
Manitoba high school graduation including 5 full credits at the Grade 12 level in courses designated S, G, or U
A minimum 85% average over the following, with no less than 60% in each course:

English 40S
Applied Mathematics 40S or Pre-Calculus Mathematics 40S
Biology 40S
Chemistry 40S
Advanced entry is for applicants who have completed one year (24 credit hours) or more of studies in another faculty at the University of Manitoba or another recognized post-secondary institution.
If you do not meet the requirements for direct or advanced entry into the Bachelor of Health Sciences program, you can apply for admission to University 1, the Faculty of Arts, or another program.
How to apply
Domestic student application fee: $100
International student application fee: $120
Applications to the University of Manitoba are completed online.
The online application includes several parts, and you may be required to submit transcripts, proof of English Language proficiency, and other documents.
Contact us
Admission and application inquiries
Mailing address
Undergraduate Admissions
424 UMSU University Centre
University of Manitoba
66 Chancellors Circle
Winnipeg, MB R3T 2N2 Canada
Office location
Room 424 UMSU University Centre
65 Chancellors Circle
University of Manitoba (Fort Garry campus)
Submit a question
Phone: 204-474-8808
Toll-free: 1-800-224-7713 ext 8808
Program inquiries 
Interdisciplinary Health Program, Rady Faculty of Health Sciences
Room 202 Human Ecology Building
35 Chancellor Circle
University of Manitoba (Fort Garry Campus)
Winnipeg, MB R3T 2N2 Canada