What we offer
The Interdisciplinary Health Program (IHP) offers two four-year degree programs: Bachelor of Health Sciences (BHSc) and Bachelor of Health Studies (BHSt). Both degrees combine knowledge from science and social science disciplines in their content and learning experiences. The integration supports the promotion of health by creating a new understanding among graduates of the determinants of health and how these determinants influence the health of individuals, families, and communities.
Awards and scholarships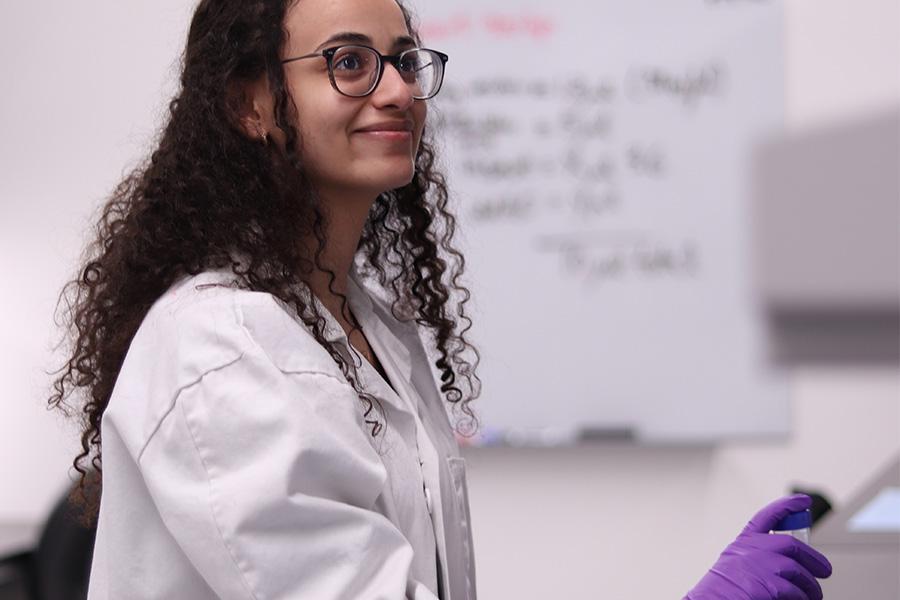 The University of Manitoba issues more than $17 million to students each year in the form of scholarships and bursaries. Find out how you can access funding so you can focus on your studies.
Academic advising
We are here to assist you with general questions, course permissions, repeating courses, program planning, program review and registration. You are always able to email us any questions you may have. If needed, we can also set up an appointment.
Please email IHP.Advisors@umanitoba.ca.
When you contact us, be sure to include your full name, student number and home faculty information. If you have any preferred dates/times, please include that information as well.
We look forward to hearing from you!
Careers
Many employers are interested in the skills that health studies/sciences graduates typically possess. These include: 
Understanding of the significance of health and illness in a cultural context
Willingness to learn new information and adapt to an ever-changing field
Ability to gather, analyze, and interpret information in a clear and concise manner
Written and oral communication skills
Explore the tabs to learn more about where your studies can take you.
Employment sectors
Biotechnology laboratories
Community health clinics/centres
Consulting firms
Employment agencies (for persons with disabilities)
Government departments (municipal, provincial, federal)
Health charities/foundations
Health promotion agencies
Hospitals and healthcare facilities (including mental health care centres)
Multi-cultural organizations
Non-governmental organizations (including those involved in international development)
Private sector companies
Research institutes
Social service agencies
Potential careers
The following titles are listed to provide a broad representation of potential occupational options. Not all graduates will be qualified for all of these positions. Careful course selection is recommended, as is the acquisition of relevant skills though paid/volunteer experiences. Additional certifications may be required or preferred.
Abuse prevention consultant
Activities instructor - mental health care facility
Biomedical research
Biotechnology laboratories
Community health clinics/centres
Community health educator
Community wellness worker
Consulting firms
Coordinator, program planning and evaluation
Data analyst
Diagnostic services/laboratory medicine
Employment agencies (for persons with disabilities)
Forensic research
Fundraiser, health-related organization/foundation
Government departments (municipal, provincial, federal)
Health & safety program coordinator
Health care administrator
Health charities/foundations
Health policy analyst
Health promotion agencies
Health research coordinator
Hospitals and healthcare facilities (including mental health care centres)
Laboratory technologist
Multi-cultural organizations
Non-governmental organizations (including those involved in international development)
Pharmaceutical/health product sales representative
Potential sectors of employment
Private sector companies
Research institutes
Residential care worker
Social service agencies
Specialist, career/employment services (for persons with disabilities)
Transitional support worker (acquired brain injury unit)
Victim services worker
Volunteer coordinator
Youth care worker
Health careers requiring further studies
A major goal of the Interdisciplinary Health Program is to provide a foundation for students who wish to apply to professional health-care programs such as:
Medicine
Occupational therapy
Physical therapy
Physician assistant studies
Genetic counselling
Additional health-related graduate programs:
Biochemistry and medical genetics
Community health sciences
Human anatomy and cell science
Immunology
Pharmacology and therapeutics
Physiology and pathophysiology
Contact us
Interdisciplinary Health Program
202 Human Ecology Building
35 Chancellor Circle
University of Manitoba
Winnipeg, MB R3T 2N2