Community and partners
Rady Faculty of Health Sciences collaborates with over 100 community groups to develop, deliver and enrich educational programming. We also strive to build strong and lasting relationships with alumni, donors and partner organizations across Canada and beyond.
Internationally educated health professionals
Ten Thousand Coffees UM Café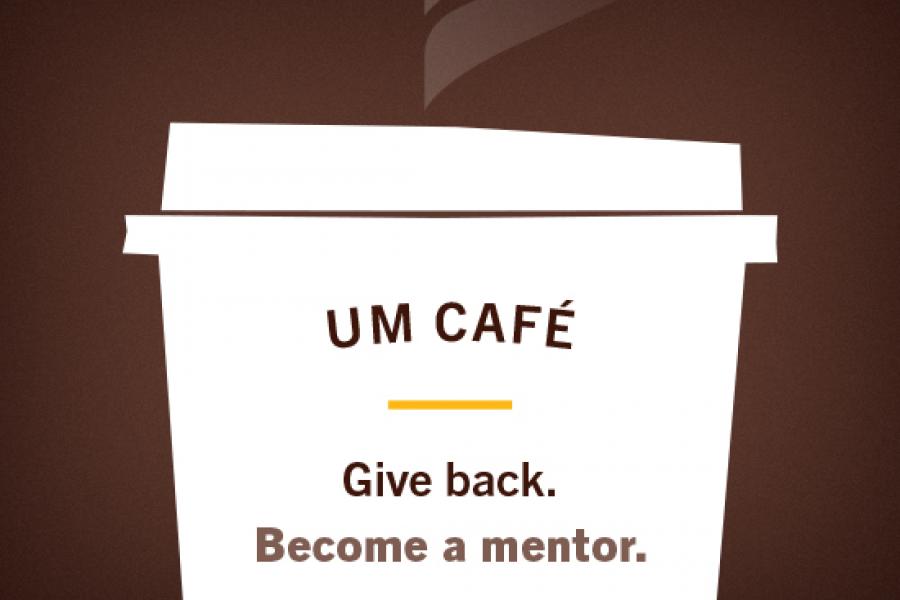 UM Café is an online networking and mentoring platform powered by Ten Thousand Coffees. UM Café introduces students, alumni and industry partners to one another. They can then share a virtual cup of coffee and exchange knowledge and advice. Learn more by reading our story in UM Today.
Biomedical Youth Program
The Biomedical Youth Program (BYP) is science enrichment program that offers events and activities designed to bring students closer to the University experience.
BYP offers early-learning programming for children in Grades 1 to 3; after-school science programs for kids in Grades 4 to 12; student mentors to help with science fair projects; mobile labs that deliver hands-on activities to First Nations communities; and professional development workshops and seminars for Manitoba Science Teachers. All of these resources are provided at no charge.
Read more about the Biomedical Youth Program in UM Today.
Volunteer
Biomedical Youth Program (BYP) volunteers help enrich the lives of underserved students from Kindergarten to Grade 12, especially in the inner city, who may need additional help and guidance at home or school.
BYP offers a wide variety of opportunities for volunteers, including:
Saturday Science Club
Mentoring students for science projects or homework clubs
Annual Winnipeg School Division Science Fair - as a judge or activity leader
Annual Biomedical Youth Summer Camp - as activity or group leaders
School group science activities - engaging high school students in hands-on biotechnology experiments and prepping them for university
To become a volunteer with the Biomedical Youth Program, please complete the BYP volunteer online registration form.
Donate
Thank you for considering a gift to the Biomedical Youth Program (BYP) at the University of Manitoba. Your gift to the BYP can be designated to a number of high priority programs. Contact us to learn more about the many ways you can make a difference.
There are a number of ways you can donate - learn more by visiting https://umanitoba.ca/community/giving.
Summer Camp
The Biomedical Youth Summer Camp is an annual outreach initiative of the BYP that is held at the Rady Faculty of Health Sciences, University of Manitoba Bannatyne campus.

Dates: The camp is usually held in the 3rd week of July of each year.
Where: University of Manitoba Bannatyne Campus
Cost: Free of charge to students from Grades 5-12 who are interested in science
Inner City Science Centre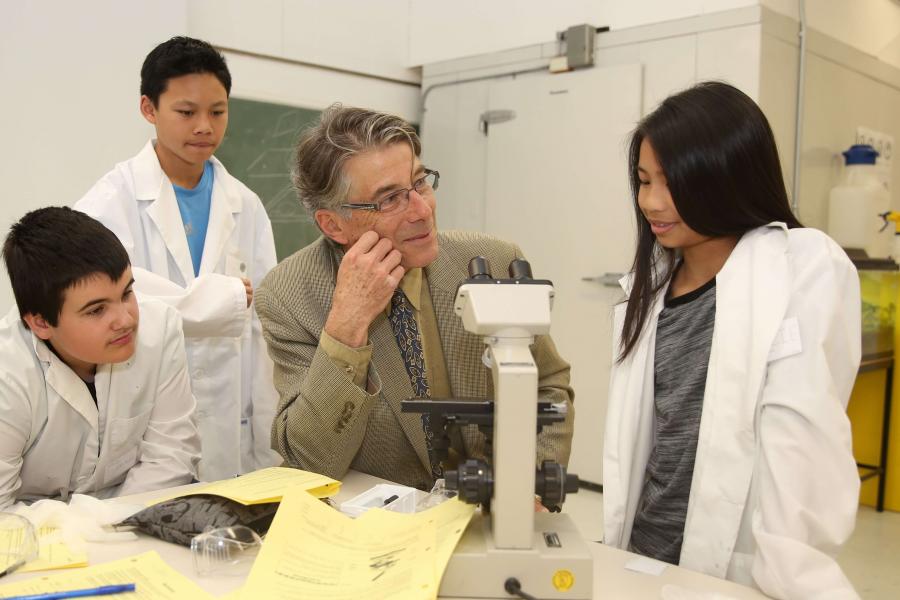 Niji Mahkwa elementary school is home to the high-technology science laboratories of the Inner-City Science Centre, bringing state-of-the-art science resources directly to the community. The centre is part of a community-based collaboration between the Winnipeg School Division, Manitoba Education, the Winnipeg Foundation, and the Max Rady College of Medicine at the University of Manitoba.
Read more about the Inner City Science Centre in UM Today.
Winnipeg School Division Annual Science Fair
The Winnipeg Schools' Science Fair brings hundreds of Grade 4-12 participants to UM's Bannatyne campus every year. More than 400 students proudly present their scientific skills and await judging from members of the Faculty of Health Sciences and industry experts. Students are encouraged to identify, plan and solve a problem—or sets of problems—using science inquiry from one of the nine project categories, which include: automotive and engineering; biology; chemistry; computer and information technology; consumer science; earth and environmental science; physics and mathematics; social science; and sustainable development and innovation.
Read more about the annual science fair in UM Today.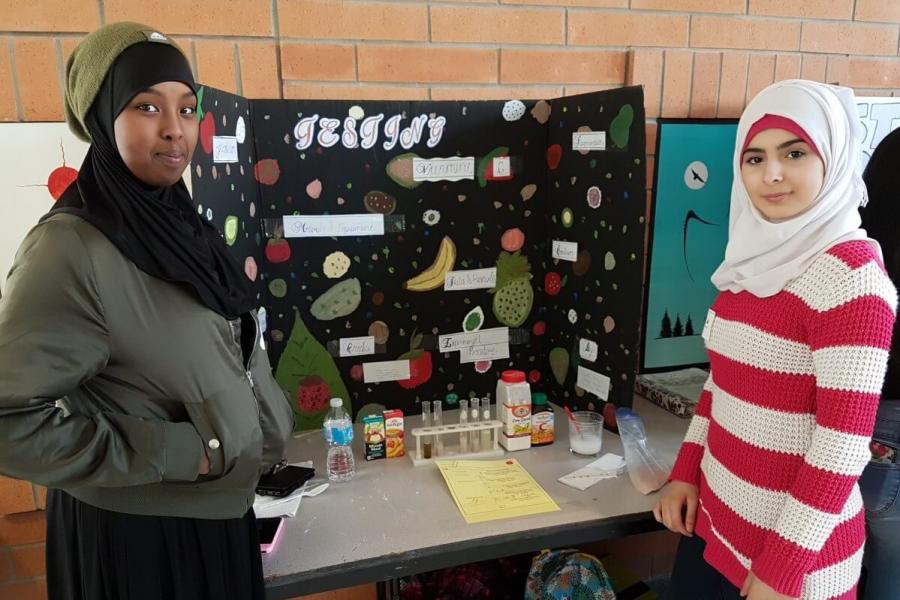 Habitat for Humanity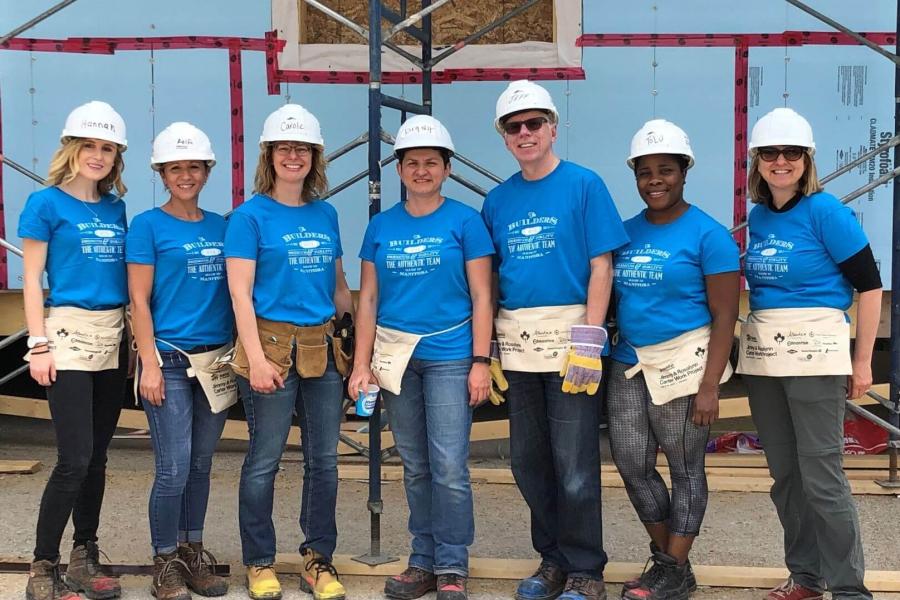 Social responsibility and accountability are core values for Rady Faculty of Health Sciences' learners, faculty and staff. We recognize that safe, affordable housing leads to positive outcomes, including improved health and well-being, education success and self-esteem. That's why Rady Faculty has taken part in four Habitat for Humanity builds since 2013, volunteering time and raising money, as well as contributing build space on our Bannatyne campus.
Read about our most recent build in UM Today.
Social accountability committee leadership
Co-chairs: Ian Whetter and Christine Ateah; Administrative support: Brenda Peterson
University of Manitoba representatives
Dentistry
Julie Pfeffer and Nader Shaker (student rep)
Interdisciplinary Health Program
Parneet Kaur Sabhi (student rep)
Medicine
Ian Whetter and Cathy Tat (student rep)
Nursing
Tyla Turman and Sheryl Demetrioff (student rep)
Pharmacy
Dana Turcotte and Cole Janke (student rep)
Rady Faculty of Health Sciences
Dr. Christine Ateah, Karen Cook, Margaret Lavallee, Elders
Rehabilitation Sciences
Lisa Diamond-Burchuk and Student Rep Sara DePottie (student rep)
Other
Ricardo Soriano (Accreditation unit representative) / Marcia Langhan


Community representatives
Uzoma Asagwara, Queer People of Colour (QPOC)
Michael Champagne, Aboriginal Youth Opportunities (AYO)
Shohan Illsley, Manitoba Harm Reduction Network (MHRN)
Jodie Jephcote, Independent Living Resource Centre (ILRC)
Allen Mankewich, Independent Living Resource Centre (ILRC)
Felicien Rubayita, Manitoba Interfaith Immigration Counci (MIIC)
Janet Trans, Trans Manitoba
Jenna Wirch, Aboriginal Youth Opportunities (AYO)
Partner organizations
Rady Faculty of Health Sciences is proud to partner with organizations across the city and beyond, including the groups listed below.
0-9

A

Aboriginal Health & Wellness Centre
Agape Table

B

B & L Resources for Children, Youth and Families
Bear Clan Patrol
Biomedical Youth Program (BYP)
Boys and Girls Clubs of Winnipeg Inc.
BridgeCare Clinic
Broadway Neighbourhood Centre

C

CKUW.95
CanU
Canadian Longitudinal Study on Aging (CLSA)
Canadian Red Cross
Child Protection Centre (Health Sciences Centre)
Child and Family Services
Children's Hospital
Community Financial Counselling Services
Community Public Health

D

Deer Lodge
Department of Families, South Winnipeg

E

Ethio-Canadian Cultural Academy
Extendicare Vista Park Lodge

F

Fort Garry Women's Centre

G

Good Neighbours Active Living Centre Inc.
Government of Manitoba, Disabilities Issues Office

H

Habitat for Humanity
Healthy Child Manitoba
House of Peace

I

Immaculate Heart of Mary School
Immigrant and Refugee Community Organization of Manitoba (IRCOM)
Independent Living Resource Centre

J

Jacob Penner Park

K

Klinic Community Health

L

Let's Talk Science
Louis Riel School Division

M

Manitoba Centre for Health Policy
Manitoba Federation of Labour Occupational Health Centre (OHC)
Manitoba Harm Reduction Network (the 595)
Manitoba Interfaith Immigration Council Inc. (MIIC)
Misericordia Health Centre
Mosaic Newcomer Family Resource Centre
Mount Carmel Clinic

N

National Aboriginal Diabetes Association
Newcomers Employment and Education Development Services Inc. (NEEDS)
Niji Mahkwa
Nine Circles Community Health Centre

O

Opikihiwawin, New Directions

P

Pan Am Place
Pathways to Education

Q

R

Rainbow Resource Centre
River East Personal Care Home
Riverview Health Centre
Rossbrook House

S

Salvation Army
Sex Workers of Winnipeg Action Coalition
Sexuality Education Resource Centre (SERC)
Siloam Mission
Special Olympics
Spence Neighbourhood Association
St Matthews Maryland Community Ministry
Sunshine House

T

Teen Talk
The Birth Centre
The Salvation Army
Transcona Council for Seniors Inc.
Two-Spirited People of Manitoba Inc.

U

University of Manitoba, Disabilities Studies Office

V

W

WISH Clinic
West Broadway Community Services
West Broadway Youth Outreach
West End Women's Resource Centre
Winnipeg Aboriginal Sports Association
Winnipeg Harvest
Winnipeg Regional Health Authority, Healthy Sexuality & Harm Reduction
Winnipeg Repair Education and Cycling Hub (WRENCH)
Winnipeg School Division 1
Winnipeg School Division 2
Wolseley Family Place
Women's Correctional Centre

X

Y

Z
Community Engagement Office
S100-750 Bannatyne Avenue
University of Manitoba
Winnipeg, Manitoba R3E 0W3 Canada