Student Affairs
Welcome to Student Affairs at the University of Manitoba.
Our team of approximately 350 staff, faculty and students plays a vital role in advancing UM's learning mission. Core to our student-centered practice is a commitment to meet learners where they are, to support students in experiencing a sense of well-being, agency and belonging, and to offer an environment where all students are encouraged to be true to themselves, to dream big, and to achieve their highest potential.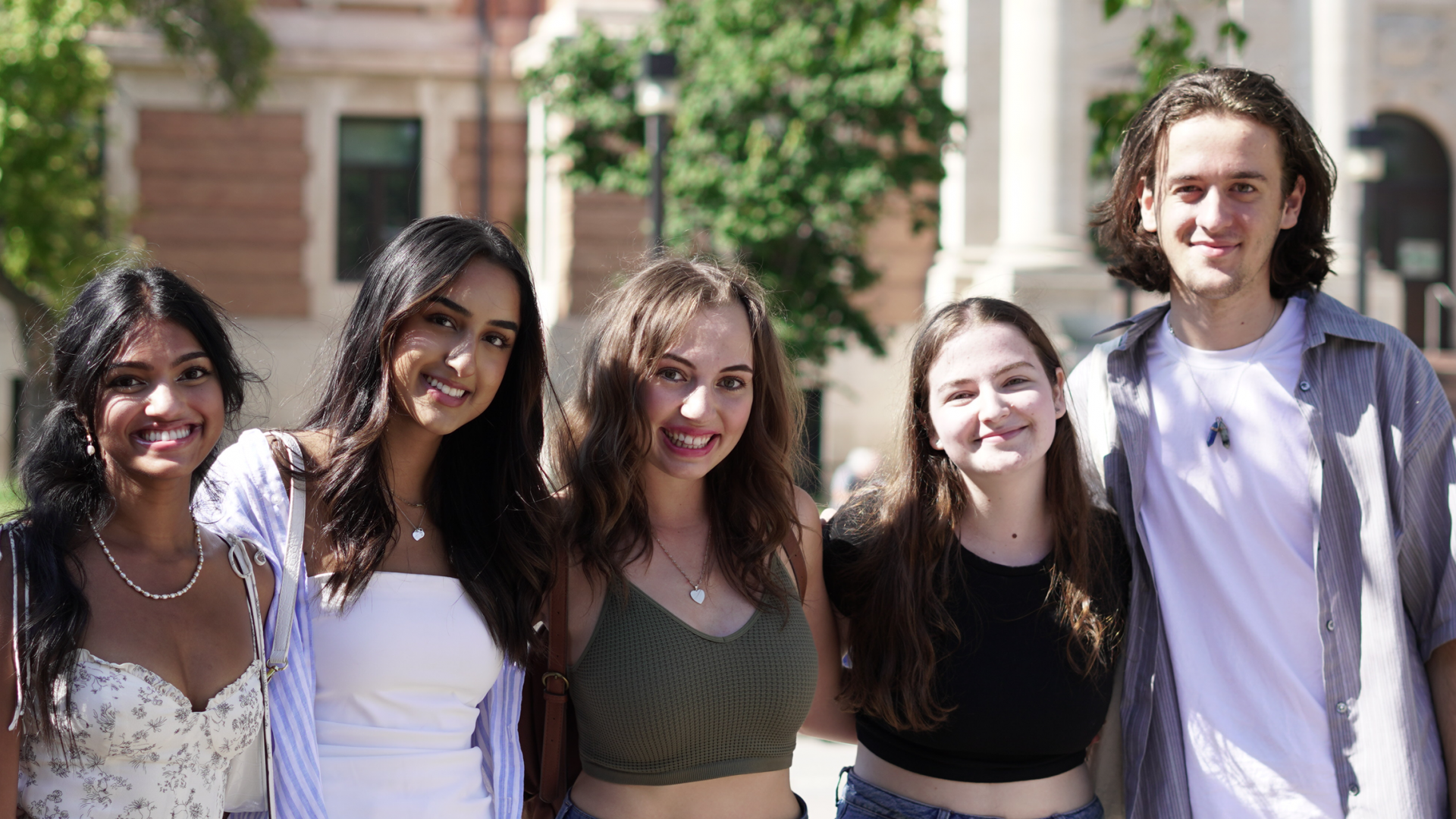 Student Affairs staff are change-makers. We influence change that has a direct and transformative impact on students, campus culture, and the learning environment. We hold a special obligation to ensure that barriers to engagement in academic and campus life are identified, addressed, and dismantled. 
Our focus is students.  We recognize that there is not one homogenous student experience. The work that we do is informed by, honours and reflects the diversity of our learners, the intersection of their identities, and their lived experiences. We are fiercely committed to facilitating personalized learning experiences so that students can optimize their time here.
And we measure our success. Through regular assessment we demonstrate the impact that we make, calibrate our approaches to best address student needs, remain attuned to the changing expectations of the students we serve, and strive to maintain our position as leaders in Student Affairs practice and in our respective areas of expertise.
Our vision, mission and values
Vision:

We inspire students to fulfill their highest potential.

Mission:

We are leaders in cultivating exceptional student experiences.

Values:

In alignment with the University of Manitoba's values, every member of the Student Affairs team strives to be:

Inclusive
Respectful
Collaborative
Accountable
Innovative
Our Key Resources
Additional Links and Resources
Stay involved, keep up to date