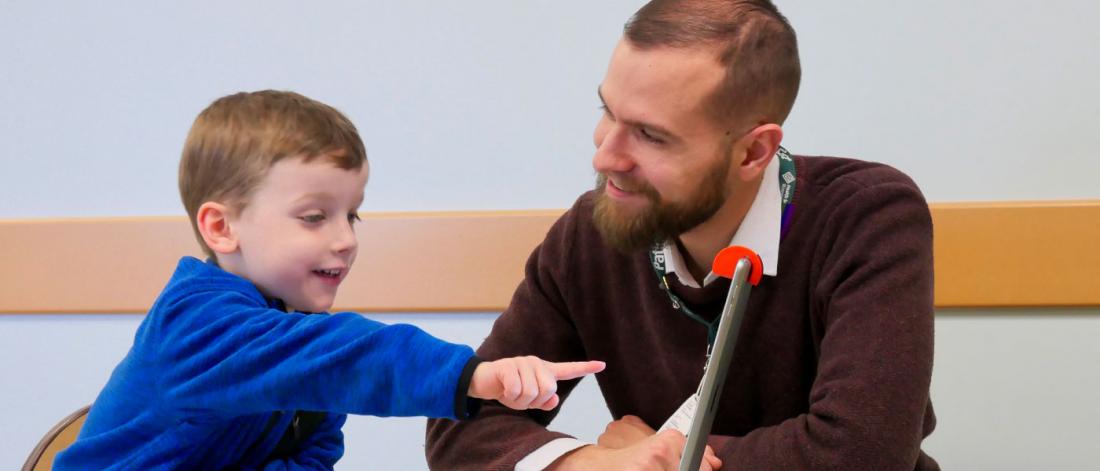 The  Department of Clinical Health Psychology celebrated its 50th anniversary in the 2019-2020 academic year. Our first resident class consisted of two clinical psychology doctoral students from the University of Manitoba. We now have an annual class of 12 residents coming from a wide range of excellent doctoral training programs across Canada and the United States.
Our residency program provides experiences in diverse settings and populations and in new and emerging areas of care.
Our residents have gone on to successful careers in hospitals, academia, organization leadership, community service agencies and private practices across the country.
Innovation
The University of Manitoba's Aubie Angel Young Investigator Award in Clinical Research was awarded to Dr. Renée El-Gabalawy June 2021. This is the highest award for Rady Faculty of Health Sciences young faculty members, recognizing an individual who has demonstrated excellence and exceptional promise, attaining a national and international reputation in their research accomplishments.
Training Excellence
Dr. Elizabeth Hebert
2019-2020 Excellence in Teaching Award
Dr. Leonard Greenwood
2019-2020 Excellence in Clinical Training Award
Leadership
Dr. Lesley Graff
Canadian Psychological Association Fellow - June 2021
Please join us in congratulating Dr. Graff who has been reappointed as the department head of clinical health psychology and provincial specialty lead, clinical health psychology, Shared Health, for a five-year term effective January 1, 2021.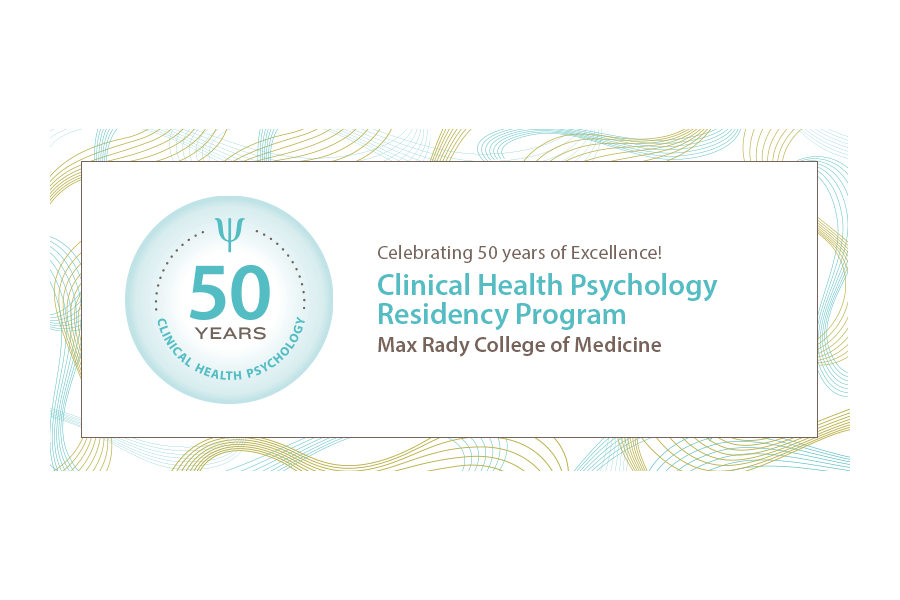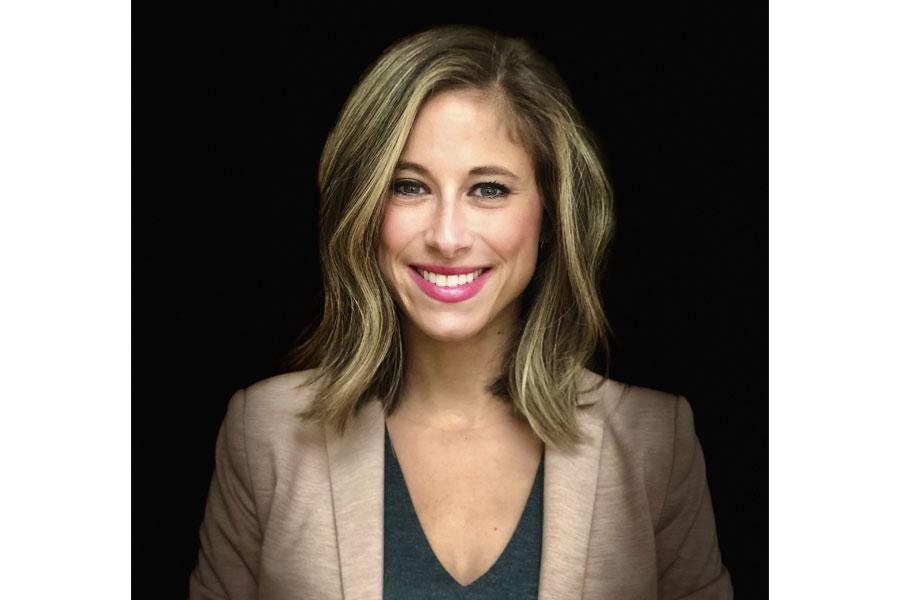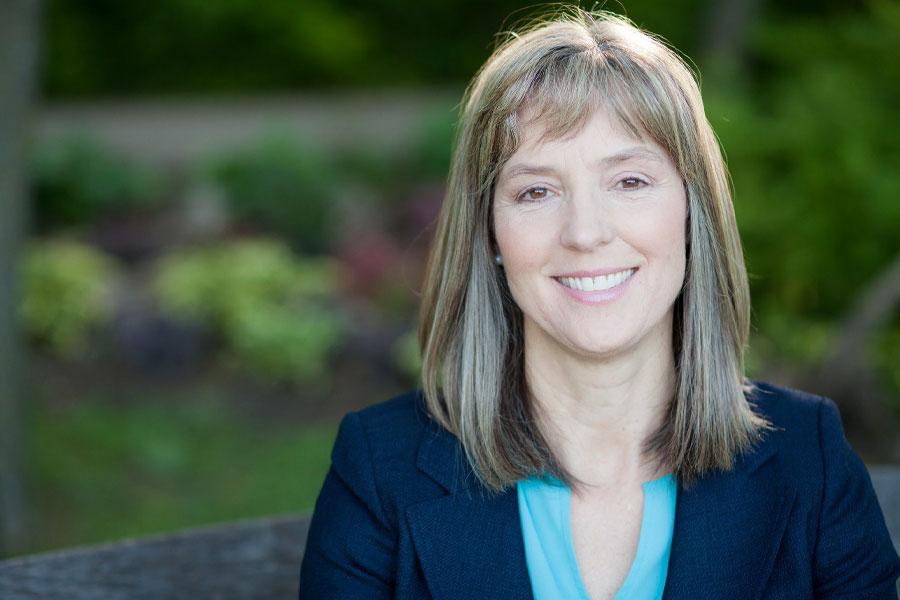 What we offer
In addition to our residency program, the Department of Clinical Health Psychology also provides UGME teaching (College of Medicine), resident teaching with other clinical departments and clinical practica for advanced doctoral psychology trainees.
Department research
We are dedicated to improving and advancing our understanding of patient outcomes in the field of Clinical Health Psychology through partnering with colleagues in other clinical departments, colleges and faculties on a local, national and international level.
Our researchers
 Explore the links below to learn more about our department's exemplary clinician scientists.
Anxiety, adult

Chronic pain and chronic illness

Developmental neuropsychology

 

 

Forensic

Gastrointestinal illnesses

Learning and clinical practice

Mental health

Military and veteran health

Sarah Chaulk
David Podnar

Neuropsychology and rehabilitation

 

Rural and northern psychology

AnnaMarie Carlson
Anastasia Gibson
Amanda Lints-Martindale

Sleep disorders

Trauma and health
Community and partners
John Walker & Family Research Fund

The John Walker & Family Research Fund was established by Dr. Walker and his family through the Anxiety Disorders Association of Manitoba (ADAM) to support local researchers in the study of anxiety disorders, their treatment and related knowledge translation.

Donations can be made through ADAM. (See Donate and select John Walker & Family Research Fund from the fund drop-down menu.)
Department events
Robert Martin Memorial Lecture

Dr. Robert Martin (1926-2014) was the first head of Department of Clinical Health Psychology at the University of Manitoba, serving in that role for more than two decades.

Dr. Martin was considered a visionary for the role of psychologists in medical schools and teaching hospitals. To his colleagues, he was a mentor to colleagues and subsequent department heads and served as trusted confidential advisor to the department's residents.

In 2013, Dr. Martin was awarded the Canadian Psychological Association's Gold Medal for Lifetime Contribution to Canadian psychology.

Each year, we honour his legacy with the Robert Martin Memorial Lecture, usually held in February - details will be provided in the events calendar.

Coffee with Mike

Dr. Michael Teschuk (1964-2019) was the long-time residency training director in the Department of Clinical Health Psychology at the University of Manitoba. He also served as a child psychologist at Health Sciences Centre.

Dr. Teschuk's passion for teaching, his genuine curiosity and keen intellect, and his compassion were evident to all who had the opportunity to work with him, patients and colleagues alike. He was a gifted mentor, especially valued for his wisdom, pragmatism, and humour.

 Dr. Teschuk was known for connecting with residents over a cup of coffee – a personal touch that fostered a sense of community and trust throughout the program. To carry on his legacy, the "Coffee with Mike" initiative welcomes new residents to our program with a Starbucks gift card.
Faculty and staff
You may also be looking for...
Contact us
Clinical Health Psychology
PZ350-771 Bannatyne Avenue
University of Manitoba, Bannatyne Campus
Winnipeg, MB R3E 3N4 Canada