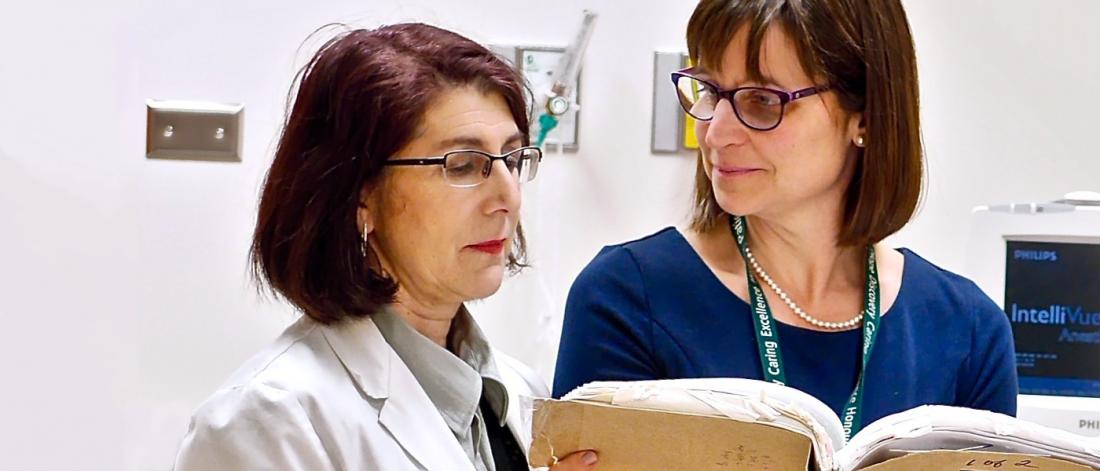 Study with us
An inclusive, open and diverse community is essential to excellence in training and fosters voices that have been ignored or discouraged.
To address the Rady Faculty of Health Sciences commitment to equity, access and participation, and in recognition of the under-representation of members of historically and currently excluded groups - led by our Office of Anti-Racism, we take proactive measures throughout our residency admissions process striving for diversity and cultural safety.
This includes implicit bias training for all interview panels and prioritizing self-identified Indigenous applicants for interview.
We encourage you to self-identify any aspect of diversity in your cover letter, noting disclosure is of course, completely optional.
Our story
Watch a brief video to learn more about our department and what we offer.
Program details
Expected duration: 1 year
Stipend: $62, 663
The Clinical Health Psychology residency is a generalist program that endorses a scientist-practitioner model of training, allowing residents to develop the skills to work with a variety of populations and the ability to apply research and knowledge to the analysis of health problems.
We are accredited by the Canadian Psychological Association (CPA). Current accreditation is a for a six-year term to 2023-24 (next CPA site visit in 2024).
More about the program:
2023 residency slideshow (MP4)
2023 residency slideshow with narration (MP4)
Clinical Health Psychology Residency streams
Adult stream
The Adult stream focuses on assessment, consultation and intervention with mental health and health populations. The emphasis in the stream is on mental health presentations.
Adult Health stream
The Adult Health stream is new for 2022-2023. This stream focuses on assessment, consultation and intervention with medical populations, including chronic pain, gastrointestinal disease, women's health and pre-surgical assessments. Rotations in mental health are included as well.
Child and Adolescent stream
The Child and Adolescent stream focuses on developmental, psychodiagnostic and neuropsychological assessment; consultation and intervention for (mental) health and illness related problems in pediatric health populations.
Neuropsychology stream
The Neuropsychology stream provides training in neuropsychological assessment and intervention with populations such as neurosurgical, traumatic brain injury, neurodegenerative diseases (including geriatric) and stroke/cerebrovascular accidents.
Rural – Generalist stream
The Rural – Generalist stream provides training with child, adolescent and adult populations. A six-month rotation in Winnipeg focuses on assessment and intervention in general mental health, women's health and anxiety disorders. The six-month rotation in rural Manitoba focuses on consultation, assessment and intervention with diverse populations.
Rural – Adult Brandon stream
The Rural – Adult Brandon offers a six-month rotation in Winnipeg focusing on geriatric consultation and intervention and assessment and intervention at the Occupational Stress Injuries Clinic. The six-month rotation in Brandon focuses on adult community mental health, health psychology, inpatient and consultation.
How to apply
Application deadline: November 1, 2023
Applicants may apply to one or more of the six streams offered by Clinical Health Psychology Residency:
Adult stream
Adult Health stream
Child and Adolescent stream
Neuropsychology stream
Rural – Generalist stream
Rural – Adult Lifespan Brandon stream
Interview week: January 15 - 19, 2024 (virtual)
Note: Only Canadian citizens and permanent residents are eligible to apply for positions as psychology residents, with preference given to applicants from Canadian Psychological Association or American Psychological Association accredited doctoral programs.
Please be aware, all residents must be fully-vaccinated against COVID-19. 
The Clinical Health Psychology residency participates in the Association of Psychology Postdoctoral and Internships Centres (APPIC) Computer Matching Program. All materials should be submitted electronically via the APPIC online application process.
Explore the University of Manitoba
We attract people from around the world who share our ideals and vision for positive change. We believe in embracing challenges and taking action. Our students, researchers and alumni bring their unique voices to learning and discovery, shaping new ways of doing things and contributing to important conversations in topics that matter most, from human rights to global health to climate change. We are where imagination and action collide.
Contact us
Clinical Health Psychology
PZ350-771 Bannatyne Avenue
University of Manitoba, Bannatyne Campus
Winnipeg, MB R3E 3N4 Canada