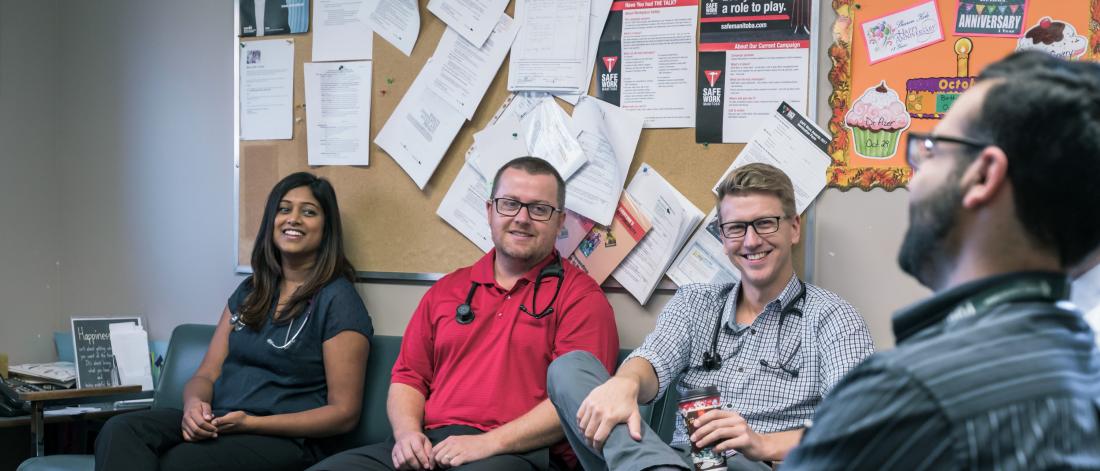 Postgraduate Medical Education
Resident resources
The following trainee resources can be found on Entrada.
Administrator resources
The following administrative resources can be found on Entrada.
Administrative processes and guidelines
Competency-Based Medical Education (CBME)
Competence By Design (CBD)
Forms and templates

Program Administrator Advanced Learning Support (PaALS)
Program director resources
Policies and procedures
Countdown to Accreditation
The Royal College of Physicians and Surgeons, the College of Family Physicians of Canada, and the College des medecins due Quebec have partnered together to establish the new Canadian Residency Accreditation Consortium (CanRAC) for Canadian residency education.
Events
April 29 - 30, 2021: CanRAC pre-accreditation visit
September 10, 2021 (full day): Second PGME accreditation boot camp
November 21 - 26, 2021: CanRac conjoint regular accreditation review
Accreditation team
Cliff Yaffe: Associate dean, PGME
Kurt Skakum: Assistant dean, PGME accreditation
Wendi Charette: PGME lead
Alyn Yoon: Accreditation administrator
Accreditation committees
PGME Accreditation Steering Committee (PGME-ACS_2021): this committee was established to oversee the Royal College of Physicians and Surgeons and College of Family Physicians of Canada accreditation process to ensure timely completion of documentation, education and communication about the process to all stakeholders and appropriate action on areas of non-compliance.
Accreditation Committee (PGME-AC): is the overarching committee serves as an advisory body regarding the provision of detailed qualitative formative program evaluation for each PGME program.
Accreditation Working Groups (PGME-AWG): the primary function of this working group is (on behalf of CPGME Accreditation Committee) to review pre-survey questionnaire (PSQ) and internal review documents, provide feedback, clarification and suggestions to reviewers of programs and program directors. Program directors will be asked to serve on this working group on a rotational basis.
A complete list of committees, committee terms of reference (TOR) documents (including meeting dates and minutes) can be found on Entrada.
Accreditation resources
The following tools and resources can be found on Entrada – in the PGME Program Resources Community:
Conducting an internal review (PPT)
Forms and templates
Working group orientation
Templates and timelines
You may also be looking for
Contact us
Postgraduate Medical Education (PGME)
Max Rady College of Medicine
260 Brodie Centre, 727 McDermot Avenue
University of Manitoba (Bannatyne campus)
Winnipeg, MB R3E 3P5 Canada