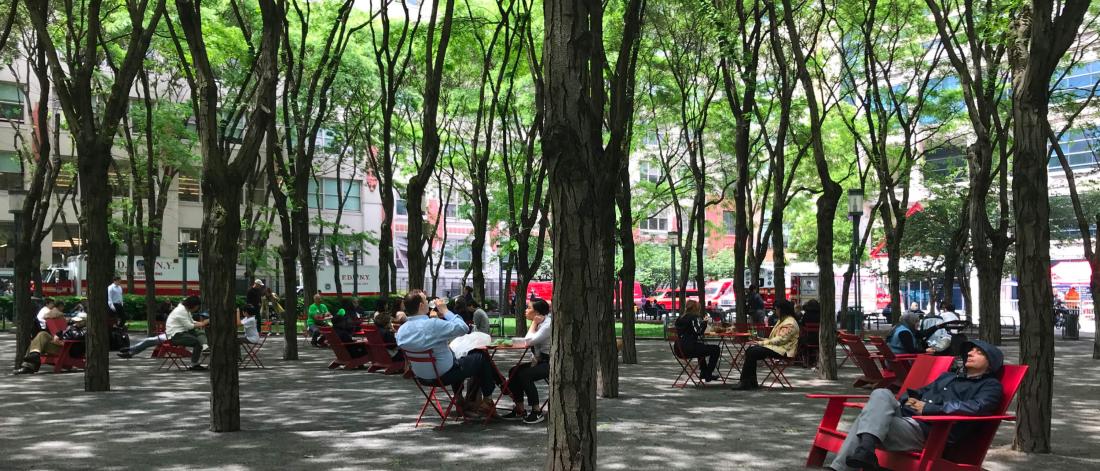 Study with us
Landscape architecture is a design practice that is deeply rooted in ecological thinking and sustainable actions. Through design, planning or management landscape architects contribute to healthy environments and communities in collaboration with other designers, scientists and the public.
Hands-on education
Project-based learning is a specific characteristic of design education and we consider the Design Studio as the opportunity of synthesizing knowledge with action and learning by doing. We provide a stimulating studio atmosphere and sufficient time to work on designs.
Thesis and practicum opportunities
All Master of Landscape Architecture students undertake a thesis or practicum. This is an independent study into an approved topic. The purpose of the thesis or practicum is for students to demonstrate that they have mastery of the topic and are fully conversant with relevant literature.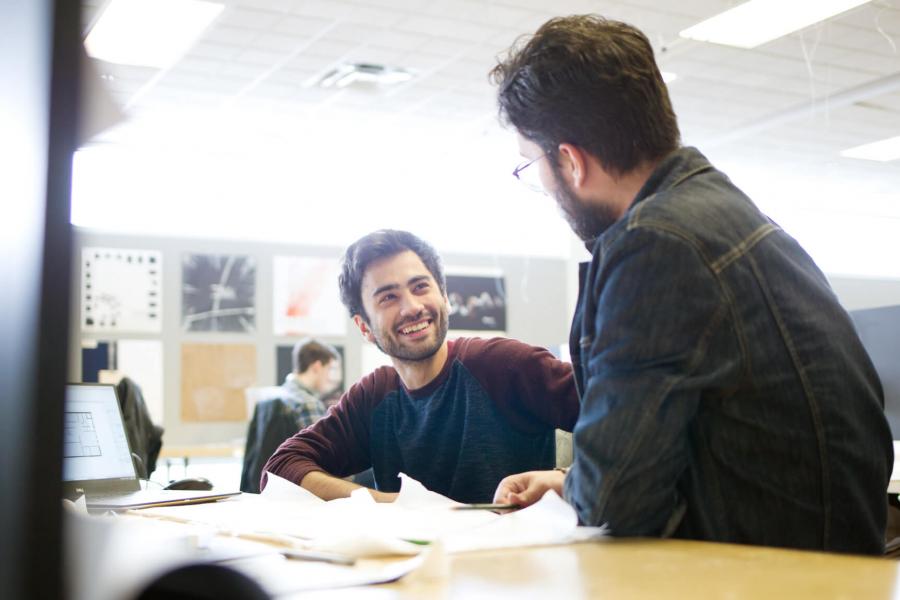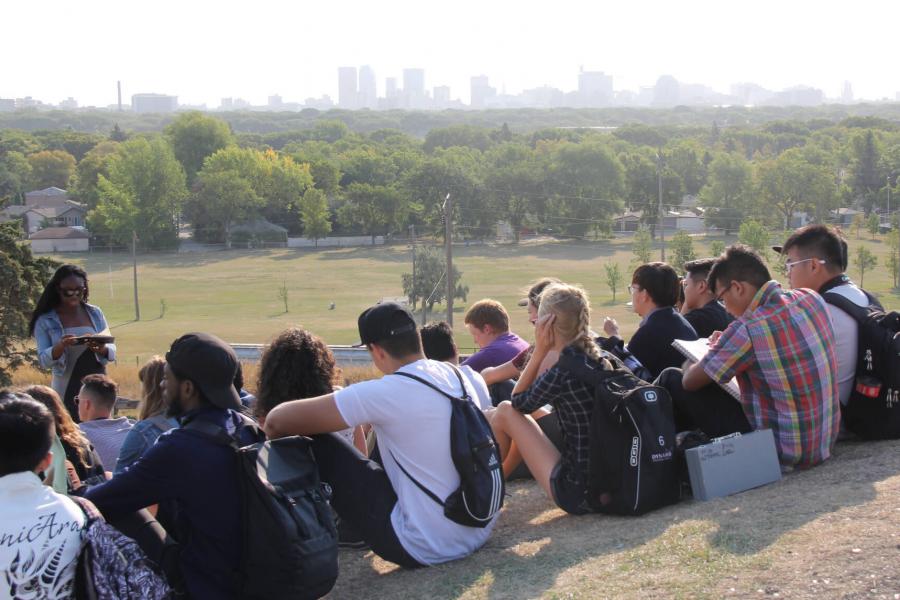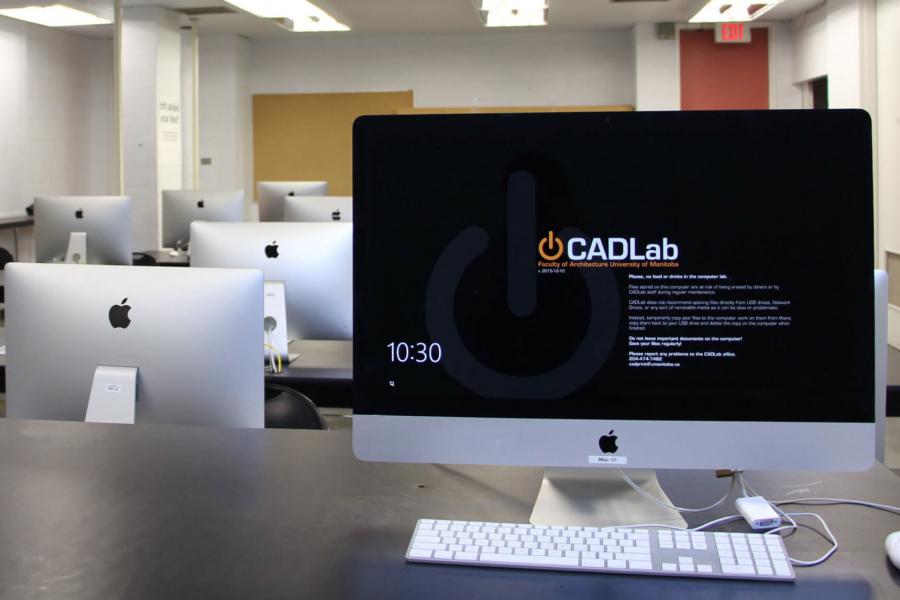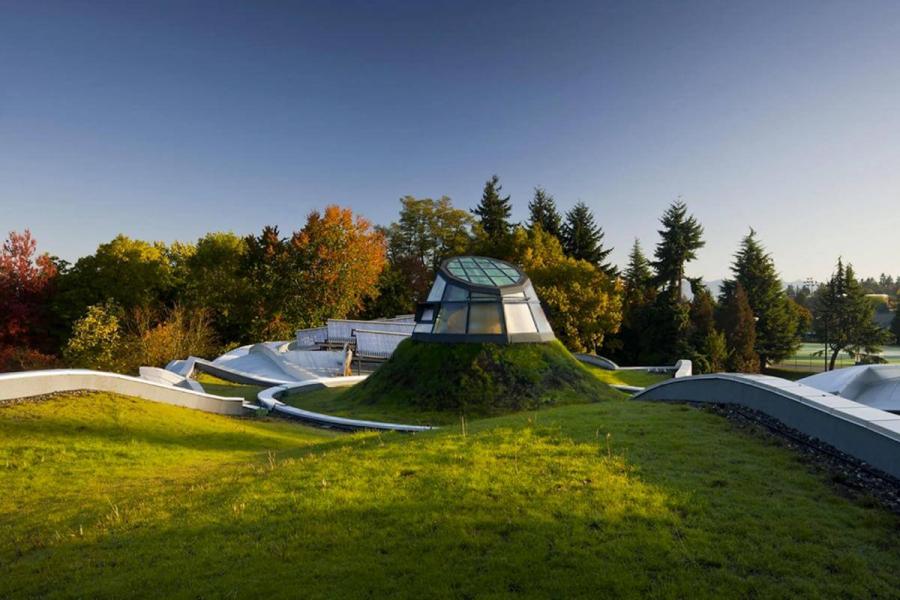 Program details
The MLArch program is comprised of design studios, lecture/seminar courses and a thesis or practicum.
Expected duration: 2 years
Tuition and fees: Students with a BEnvD Landscape + Urbanism degree from UM will be charged two years of fees. Fees for students with similar undergraduate qualifications will be determined on a case-by-case basis. Students with a non-design qualification will be charged three years of fees (refer to Graduate tuition and fees).
Students entering the program are required to complete between 42 and 111 credit hours, depending on academic background. Students with a bachelor's degree in Landscape Architecture or a Bachelor in Environmental Design with a Landscape + Urbanism option (BEnvD, L+U) may be eligible to complete their program of study over two years, while other students will take three or more years to complete the program.
Accreditation
The Landscape Architecture program at the University of Manitoba is an accredited program that has met the standards of the Landscape Architecture Accreditation Council (LAAC). Programs accredited by the Canadian Society of Landscape Architects (CSLA) through LAAC are also recognized by the Landscape Architecture Accreditation Board (LAAB) of the American Society of Landscape Architects (ASLA).
Sample course offerings
EVLU 3002: Site Planning (3 credit hours)
EVLU 3000: History of Designed Environments (3 credit hours)
EVLU 3004: Ecology + Design (3 credit hours)
EVLU 3012: Site Morphology + Grading (3 credit hours)
EVLU 4000: Philosophy, Ethics + Aesthetics (3 credit hours)
EVLU 4002: Construction Materials (3 credit hours)
EVLU 4008: Plant Ecosystems + Design (3 credit hours)
LARC 7002: Landscape Construction and Professional Practice (3 credit hours)
GRAD 7030: Practicum (0 credit hours)
LARC 7020: Field Studies (3 credit hours)
Faculty of Architecture's Cooperative Education/Integrated Work program (Co-op/I) Graduate Option
Students must complete two 10-week work terms to have the Co-op/I option acknowledged on their graduation parchment. Each term requires submission of a written report and portfolio covering the work completed for the professional assignment. These are above and beyond graduate course requirements.
Admission requirements
To qualify for the Master of Landscape Architecture program, you must have a minimum of: 
A four year bachelor's degree with a minimum GPA of 3.0 or equivalent from a university recognized by the Faculty of Graduate Studies
A satisfactory English language proficiency test score, if applicable. Test scores must meet the Faculty of Graduate Studies (FGS) minimum requirements except for the following tests, which require higher scores than the FGS minimum:

IELTS: A minimum score of 7.0 on the Academic Module
TOEFL (iBT): A minimum score of 94, with a score of 20 in each of Reading, Writing, Listening, and Speaking
Meeting these requirements does not guarantee acceptance into the program.
In addition to the admission requirements described here, all applicants must meet the minimum admission and English language proficiency requirements of the Faculty of Graduate Studies.
How to apply
A supervisor is not required at time of application.
Applications for the MLArch program must be completed online and include several parts:
$100 application fee (non-refundable)
Unofficial copies of transcripts and degree certificates
Current CV
Two letters of recommendation (must be requested from within the application)
Statement of intent
Digital portfolio (PDF Format, maximum size 20MB)
Proof of English language proficiency, if required
Please read the Faculty of Graduate Studies online application instructions before beginning your application.
Portfolio requirements
Portfolios are intended to communicate design interests, inclinations, creative abilities and potential. These guidelines are intended to assist applicants with selection of the contents of their portfolio.
Guidelines
The body of work that you include should seek to illustrate creative experience and/or graphic communication skills attained to date. The contents can range from representing your passions and/or hobbies through to the inspirations that led you to pursue your previous field of study. The Admissions Committee is interested in projects that you have done on your own, as well as those done for school assignments or in the workplace.
Two-dimensional and three-dimensional projects should be included. These projects can be photographed or reproduced digitally and should be accompanied by a brief description. In the case of school work, please include a summary of the project brief, the main aims of the project, the dates and duration of the project and your instructors' names.
You should also include written evaluations and grades received where available. If group or office work is presented, clearly indicate your specific role in the work. Credits must be provided for all work presented in the portfolio. Please do not include CDs, videos, films, slides, etc. Do not submit unclear or poorly reproduced photographs, reproductions or drawings. Photographs should not be smaller than 100 mm (4") x 150 mm (6").
Possible portfolio content 
Your portfolio might include:
Written material: poetry, articles, travel journals, research papers, music, etc.
Graphic material: photography, sketches, drawings, paintings, or technical drawings, etc
Constructed material: photographs, drawings and sketches of built projects – including ceramics, models, sculptures, hobby crafts, instruments, theatre sets, renovations to buildings, objects, cars, and/or photo-documentaries of experiences with building construction.
Contact us
Admission and application inquiries
Faculty of Graduate Studies
Room 500 UMSU University Centre
65 Chancellors Circle
University of Manitoba (Fort Garry campus)
Winnipeg, MB R3T 2N2 Canada
graduate.admissions@umanitoba.ca
Phone: 204-474-9377
Monday to Friday
8:30 a.m. to 4:30 p.m.