Student experience
The Faculty of Architecture offers a number of exchange opportunities, field trips, co-op job placements, student awards and academic advisors who are here to help you succeed.
Support for Faculty of Architecture students
Experiential learning opportunities
Make the most of your time in the Faculty of Architecture through a work placement or student exchange.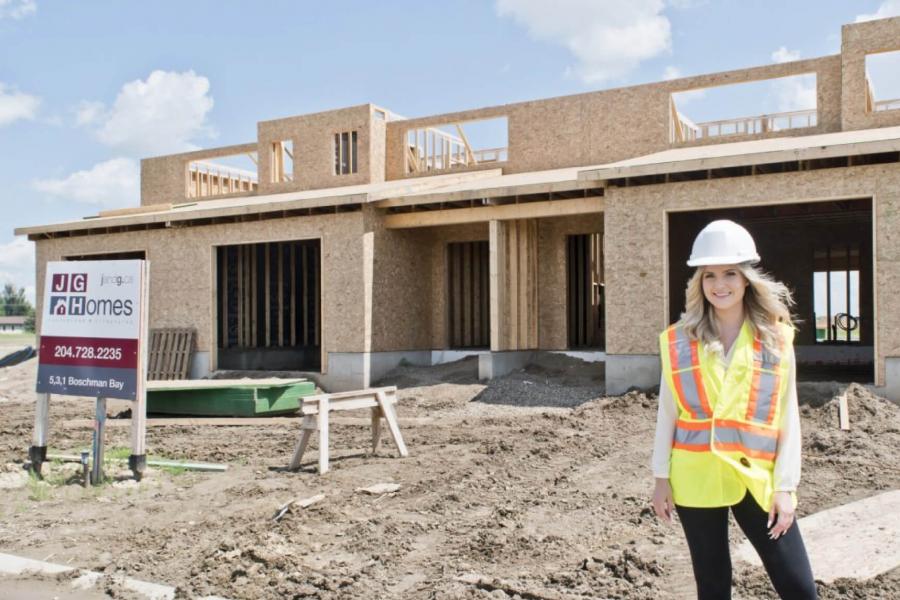 Cooperative education and integrated work
The Faculty of Architecture Cooperative Education/Integrated Work Program Option (Co-op/I) is designed to complement and enrich academic programs with work experience. The work terms provide students with practical experience, assistance in financing their education, and guidance for future career specialization.
The Co-Op/I Program is open to students in any discipline in ED 3/4, AMP 1/2, and any master's level. ED4 students who successfully secure a summer Co-op/I work placement are required to defer their graduation to October.
The Co-op/I Program is a non-compulsory option. Credits earned through the Co-op/I Program do not exempt students from any degree requirement and are in addition to the degree requirements of each student's program. Students will typically participate in four-month summer placements only. Eight and twelve-month work term opportunities will be assessed on a case-by-case basis for their impact on the student's academic program.
Associations and student groups
Get involved! There are many student groups on campus as well as external groups that can enhance your learning and professional development. Explore the list below and find the groups that match your interests.
Faculty of Architecture associations and student groups
Faculty of Architecture Student Association (FASA)
FASA serves to maintain, encourage, and promote an enthusiastic and amenable environment for students in the Faculty of Architecture, while exhibiting thoughtful representation and assertive engagement of faculty, staff, professionals and the greater community.
Indigenous Design and Planning Students Association (IDPSA)
IDPSA seeks to represent and connect Indigenous students within the Faculty of Architecture. The group is responsible for advocating for the inclusion of Indigenous cultural perspectives within the school.
Learn more about IDPSA   Voices of the Land publication
Interior Design Association of Students (IDAS)
IDAS represents students on Interior Design Department Council and Faculty Council and is responsible for organizing social events.
Landscape Architecture Student Association (LASA)
LASA represents students on Landscape Architecture Department Council and Faculty Council and is responsible for organizing social events.
Student Architectural Society (SAS)
SAS represents students on department and faculty council for the Environmental Design Program. It also organizes social events and locker rental in JAR and Architecture 2 buildings.
University of Manitoba Association of Architecture Students (UMAAS)
UMAAS maintains, encourages and promotes an enthusiastic and amenable environment for students in the Master or Architecture and Architecture Masters Preparation programs.
University of Manitoba Association of Planning Students (UMAPS)
UMAPS is responsible for conducting the student affairs of the Department of City Planning. This includes academic and faculty representation and social events.
On campus associations and student groups
Architects Without Borders Canada
This volunteer organization assists communities affected by poverty, disaster or pandemic. One of its primary objectives is to promote the humanitarian aspects of design while engaging in meaningful real-world partnerships with communities.
Learn more about Architects Without Borders Canada
Canadian Association of Planning Students (CAPS)
CAPS represents all accredited planning school students. Once a year, the organization holds a conference which includes presentations by professionals, academics and students.
Graduate Students' Association (GSA)
The main body for all graduate students on campus, GSA is concerned with ensuring the needs of all graduate students are met.
Off campus associations and student groups
Association of Collegiate Schools of Planning (ACSP)
The association website has a wealth of information on awards and scholarships, job opportunities, conferences and additional resources.
Canadian Architectural Certification Board (CACB)
The board certifies educational qualifications of graduates from professional university architecture programs. The certification is a mandatory step after graduation towards licensure and registration.
Canadian Institute of Planners (CIP)
CIP is the professional regulatory body of planners in Canada, ensuring representation of the planning profession within the government and public initiatives.
Canadian Society of Landscape Architects (CSLA)
CSLA is the national voice of landscape architects in Canada and represent 10 provincial and territorial components.
City of Winnipeg Planning, Property and Development Department
This city department is responsible for providing planning property and development services to the general public. It is an invaluable resource of information for studio work. 
Learn more about the PPD Department
Council for Interior Design Accreditation (CIDA)
CIDA-accredited programs provide assurance that interior design education is preparing students to be responsible, well-informed, skilled professionals who make beautiful, safe and comfortable spaces that also respect the earth and its resources.
Manitoba Association of Architects (MAA)
MAA is a self-governing professional association, mandated by the province under The Architects Act to regulate the practice of architecture in the province. 
Manitoba Association of Landscape Architects (MALA)
MALA regulates the standards of professional practice and conduct of the profession of landscape architecture, and advocates for high quality design in the urban and rural environments of Manitoba.
Manitoba Professional Planners Institute (MPPI)
MPPI is the provincial governing body of all planners in the province of Manitoba. 
Landscape Architecture Accreditation Council (LAAC)
This is the national body that accredits programs in landscape architecture across Canada.
Planners' Network
An association of professionals, activists, academics and students involved in physical, social, economic and environmental planning in urban and rural areas who promote fundamental change in our political and economic systems.
Learn more about the Planners' Network
Professional Interior Designers Institute of Manitoba (PIDIM)
PIDIM is committed to enhancing the practice of interior design in Manitoba and educating the public about the benefits of interior design.