Hire a co-op and integrated work (Co-op/I) student
If you are interested in hiring a Co-op/I student from the Faculty of Architecture in a paid position, please fill out the Job Posting Submission Form (PDF) or forward the following information to our Co-op/I Coordinator, Corrine Klekta.
Please provide your:
Company name and job title 
Job location
Length of term
Job description
Job requirements / qualifications
Application process (contact info)
Partners Program
Since 1993, the Partners Program has provided a strong and vital link between staff and students within the Faculty of Architecture, fostering collaboration between the university and all facets of the professional practice.
Today, numerous key business leaders work with us to cultivate a dialogue between the university and the outside world, mutually benefiting the academic community, industry, business and the professions as well as our students.
Education
The Partners Program promotes communications between professionals, industry, educators and students to ensure that students receive an excellent professional education rich in theoretical and technical skills. This involves informing the curriculum, providing relevant community-based projects, developing cooperative education opportunities and engaging in design competitions.
Media and public relations: Getting our message out
The Partners Program provides examples of professional, academic, student and research work in print, digital and broadcast media. This helps to:
Promote the value of design through publications
Highlight community-based projects
Promote design competitions
Recognize design excellence
Community building: Matching needs and opportunities
The Partners Program helps match resources in the Faculty of Architecture with opportunities and needs in the community. This ensures the Faculty makes a net contribution to the community and enables the public to see the value of good design and planning.
Research: Putting resources to work
The Partners Program looks for opportunities to increase private sector support and leverage public sector funds to increase resources in the Faculty and funding support for students. 
Events: Connecting the community
The Partners Program sponsors a variety of events throughout the year, including the Year End Exhibition and Food for Thought talks with design professionals.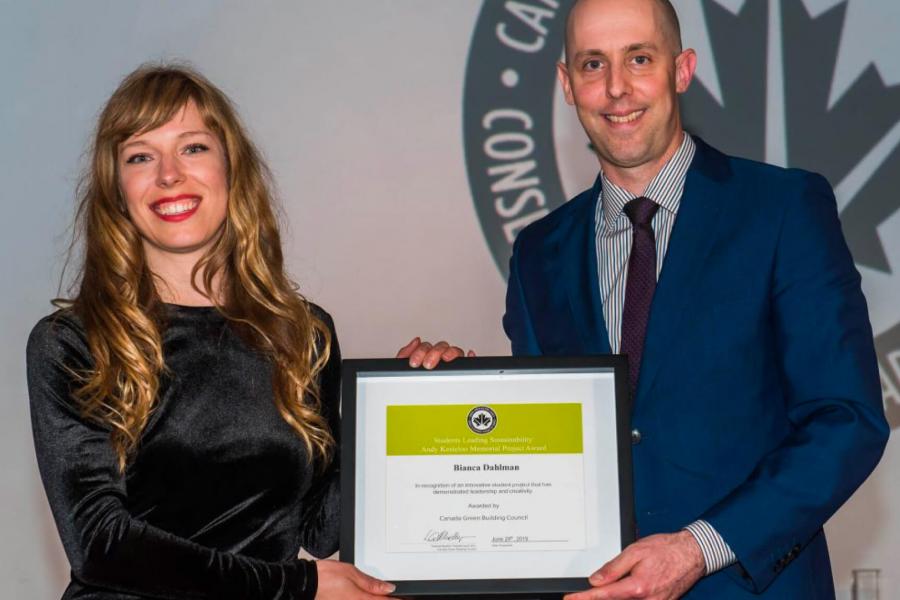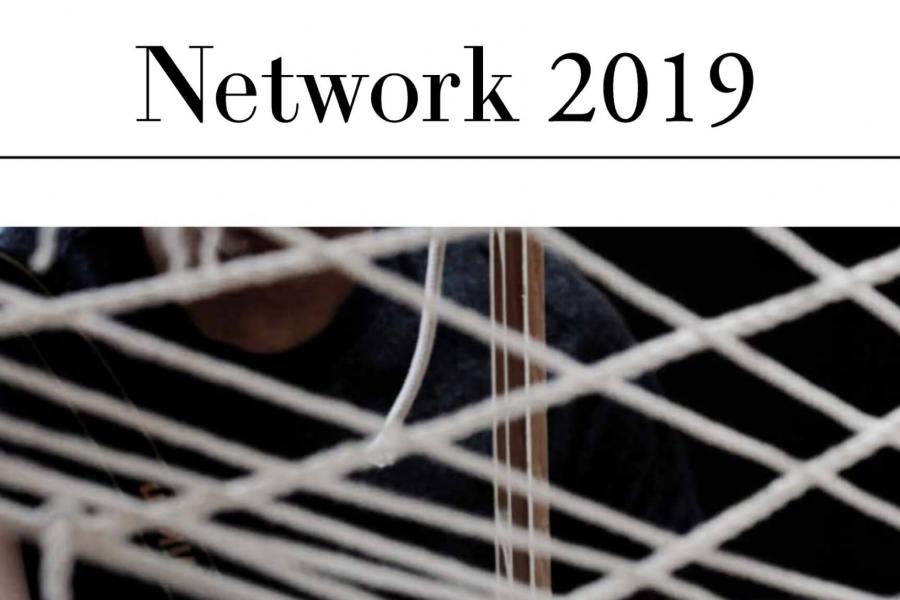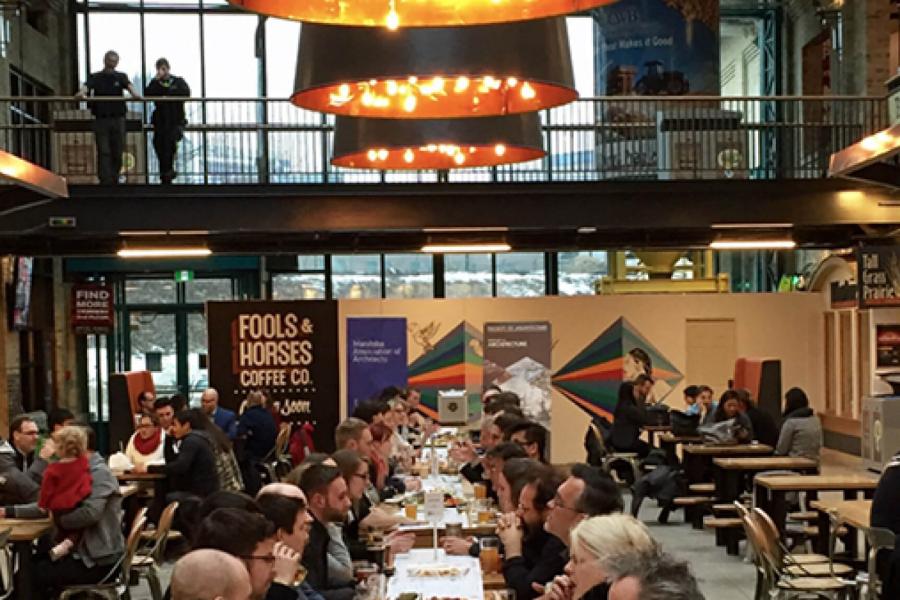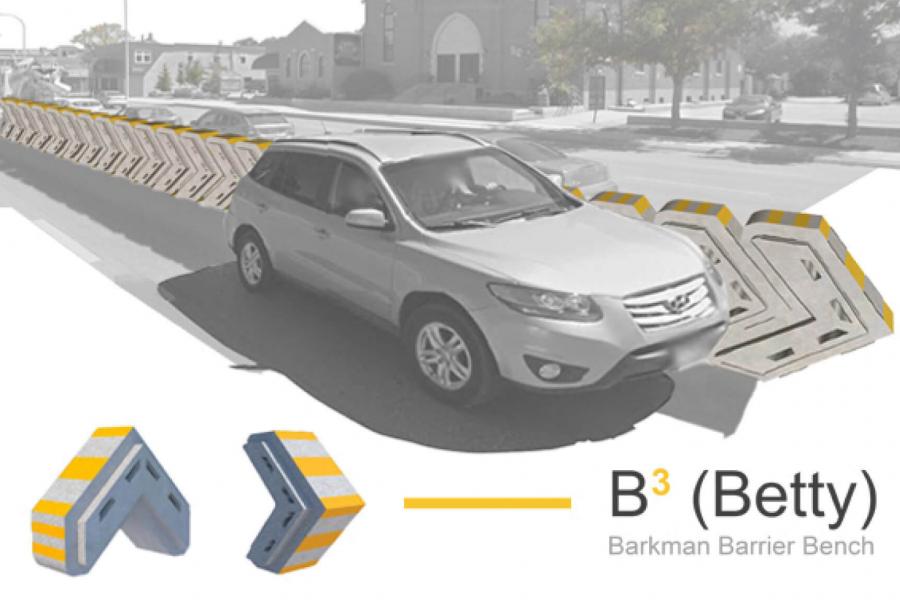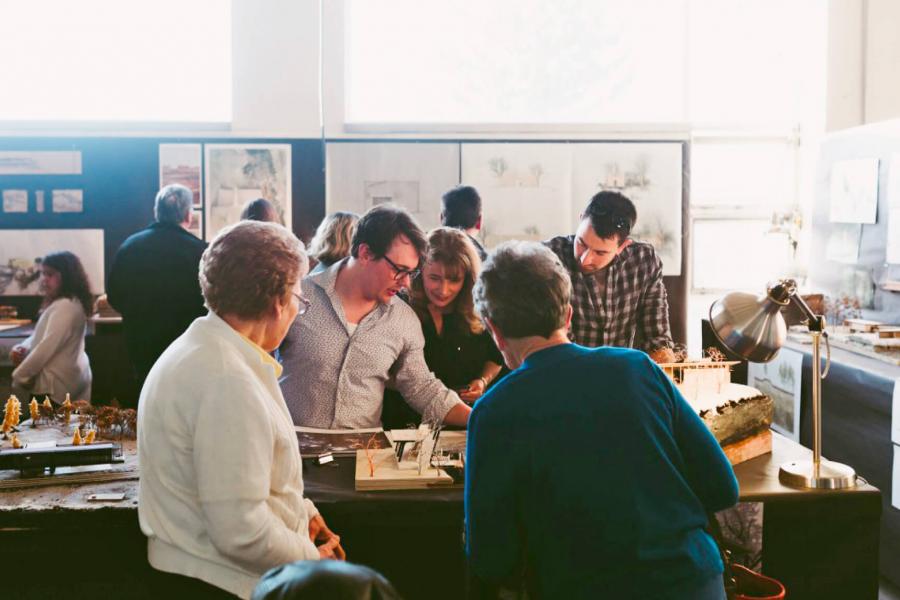 Corporate and individual members
Enjoy connection and benefits.
The Partners Program has proven to be a unique and outstanding example of the synergy that is created between the academic community, industry, business and professions. The synergy is a special blend of the research acumen on the part of the Faculty of Architecture and its outreach initiatives into the communities of Manitoba, and the knowledge, experience and capabilities of industry and practitioners. Members also gain access to the Faculty of Architecture FABLab and workshop.
Membership is open to any professional or industry partner who would like to be connected to the Faculty of Architecture.  Through your membership you will be invited to engage with the students and faculty members.
Annual membership fee
Corporate member: $1,000
Alumni or community member: $500
Membership is open to both individuals and businesses.
Our partners 
Faculty Member
Harlyn Thompson
Acting Dean, Faculty of Architecture
Karen Wilson Baptist
Alumni
Graduates of the University of Manitoba are leading the way, making an impact far beyond our borders. The UM alumni community is more than 145,000 strong, living in 140 countries, demonstrating that from here you can go anywhere.
Faculty of Architecture alumni are active professionals and educators in major centres around the world. Notable graduates include John and Patricia Patkau, Richard Henriquez, John C. Parkin, Etienne Gaboury, Bill Allen and Harry Seidler, who won the 1996 Royal Institute of British Architects Royal Gold Medal. 
Visit the UM Alumni web page to learn more about the university's alumni community and to find out about the benefits and services available exclusively to UM alumni. 
NETWORK
NETWORK is an annual publication of the Faculty of Architecture at the University of Manitoba, Winnipeg, Canada.
The Faculty of Architecture aspires to offer widely recognized and highly valued design and planning undergraduate and graduate programs that promote a respectful, collegial, interdisciplinary culture of teaching, scholarship, and service within the University and beyond.
NETWORK is circulated to Faculty of Architecture alumni all over the world, and professional and industry firms throughout Western Canada. NETWORK welcomes articles, comments, and information related to issues affecting the design community.
Barkman concrete design competition
Concrete is known as grey. But concrete has amazing properties! Every year Barkman Concrete Ltd. honours pre-cast design proposals of students that challenge and celebrate the material. The Barkman concrete design competition is unique among faculty-wide design competitions since it promotes communication between industry, educators and students.
The call for entries aims at establishing prizes (total money of $3000) generously donated by Barkman Concrete Ltd. as part of their Scholarship Fund for students in the Faculty / Department of Landscape Architecture.
Call for entries 2020 - 2021
Deadline: Wednesday December 2, 2020 at 11:30am
Contest task
The task is to design, layout, and detail steps or stairs to the sunken patio on the northside of the Architecture 2 Building. Barkman Concrete Ltd. is expecting compelling ideas for an inviting spatial solution that includes areas to sit, learn, linger, relax etc. outside of room 121B. Room 121B is a studio space and has two doors that open to the rear patio which slopes upwards 2.50m, in between existing concrete walls. You are encouraged to experiment with features (wood, plants etc.) to compliment the stairs.
The unit(s):
can be a dry-cast or wet-cast product(s)
needs to be of a weight between 1300 to 1500 pounds so that it can be installed by the equipment of a contractor (1 cubic foot concrete weighs 145 pounds)
needs to easily slide out of the formwork form
needs to be functional and aesthetically pleasing
needs to be assembled to overcome a difference in height of 2.50m
needs to be applicable to other locations and their design
The winning design will be chosen based on the plausibility and creativity in how to create a space and shape steps in an intriguing, makeable and affordable way.
Eligibility
The Barkman Concrete design competition is open to any student enrolled in the Faculty of Architecture at the University of Manitoba (in the 2020 -2021 academic year) and is a required assignment for students in EVLU 4002. Team entries are welcome. Only one design per team or person is allowed.
Submission instructions
Students are to submit scale drawings (plan and section) as well as a  perspective or axonometry of the proposed space. In addition to this,  dimensions of the layout and of each proposed unit are required.  Explanations of the anticipated fabrication method are to be included on the boards. However, the foundation of this proposal is not topic of this competition.
Layout: design board, 24 x 36 inch surface area
Submission form: 1 pdf-file
Submission link
Schedule and adjudication
Explanation of project                         1:30pm-2:15pm Wed. Sept 16, 2020
Barkman virtual plant tour                 12:45pm-2:15pm, Wed. Oct 7, 2020
Review of draft, via zoom                   11:30am-2:15pm, Wed. Nov 25, 2020
Submission, via upload                       11:30am - Wed. December 2, 2020
Adjudication                                          Friday December 4, 2020
A jury of Barkman Concrete representatives will undertake the adjudication and December 4, 2020.
Notes
Intellectual Property developed during competition will be managed under the University's Intellectual Property Policy. Barkman Concrete will retain the duplicate copy of submissions for their records and will enter into a compensation agreement with the designer(s) and the University before commencing any commercial production on the basis of their design.

For further information please contact Professor Anna Thurmayr
Anna.Thurmayr@umanitoba.ca
SiAF student design competition
Contact us
Partners Program
Room 212 John A. Russell Building
84 Curry Place (if using courier)
Faculty of Architecture
University of Manitoba
Winnipeg MB  R3T 2N2