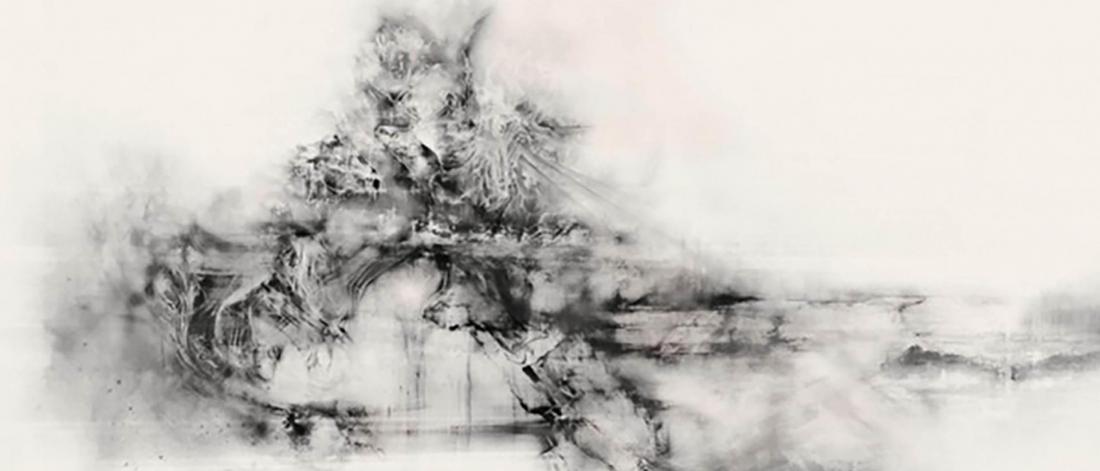 Study with us
Design studios
The core of our curriculum is the design studio. In studio, students work through a variety of challenging questions, media and scales to explore vital tensions between technical and natural processes, cultural and artistic practices, experiential qualities and worldly phenomena. The design studio enables individuals to experiment widely, while ultimately making responsible design decisions for local situations in a dynamically interconnected world.
Inspiring facilities
Studios are augmented by a growing array of making and thinking facilities: a FABLab, CADLab, Workshop, Architecture/Fine Arts Library, and Centre for Architectural Structures and Technology (C.A.S.T.). Architecture students benefit from interactions with colleagues in our faculty's other disciplines (Environmental Design, Interior Design, Landscape Architecture and City Planning) and across the University.
Faculty research
The Faculty of Architecture is committed to pursuing research excellence while fostering a supportive and collaborative, interdisciplinary research environment. We welcome new research collaborations with academic, industry, government and community partners. We also look forward to involving new students – the next generation of researchers – in the shared pursuit of knowledge creation and design excellence.
Careers for MArch graduates
Most graduates gain employment in the field, and pursue a path toward professional registration and careers as practicing architects. Other graduates continue with advanced post-professional studies and research, and/or thrive in careers in the arts, public service, the construction industry, and related design fields. The program produces graduates eager to contribute to improving the built environment and the public good.
DoA Press
DoA Press is a collaborative initiative of the Department of Architecture's Publications Committee to share student and faculty work and cultivate critical discourse on architectural design.
ArchFolio is an annual print and digital booklet of representative student work from architecture studios and courses. Other special titles celebrate unique projects and research events.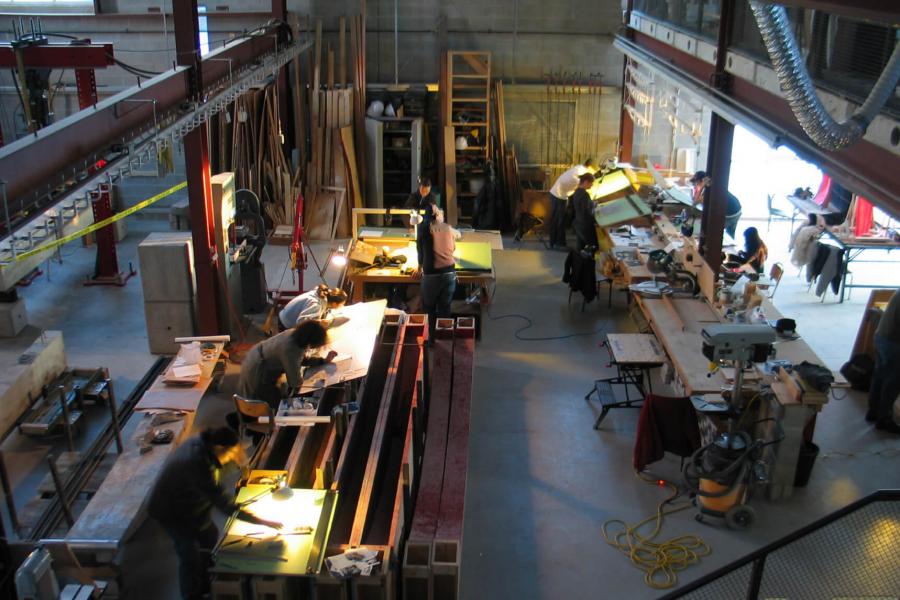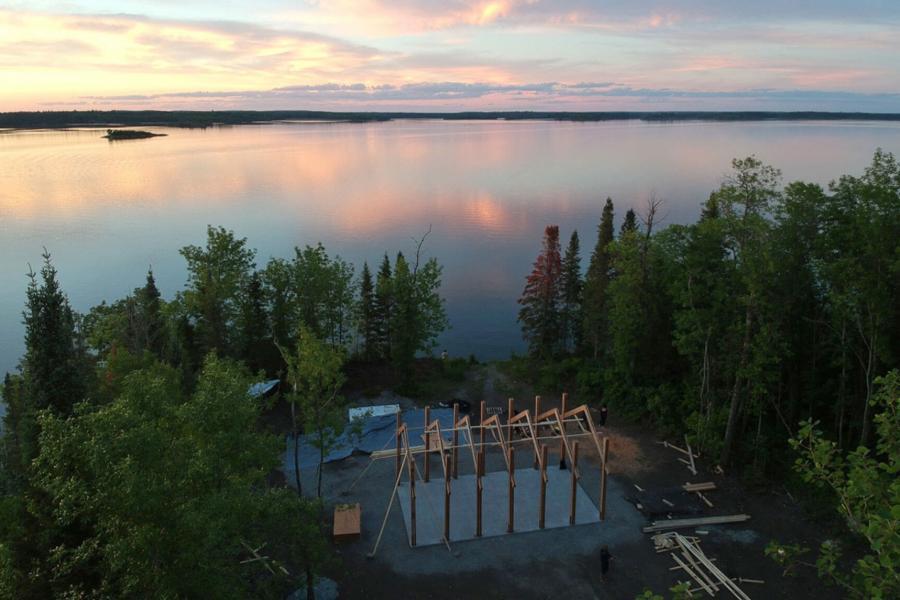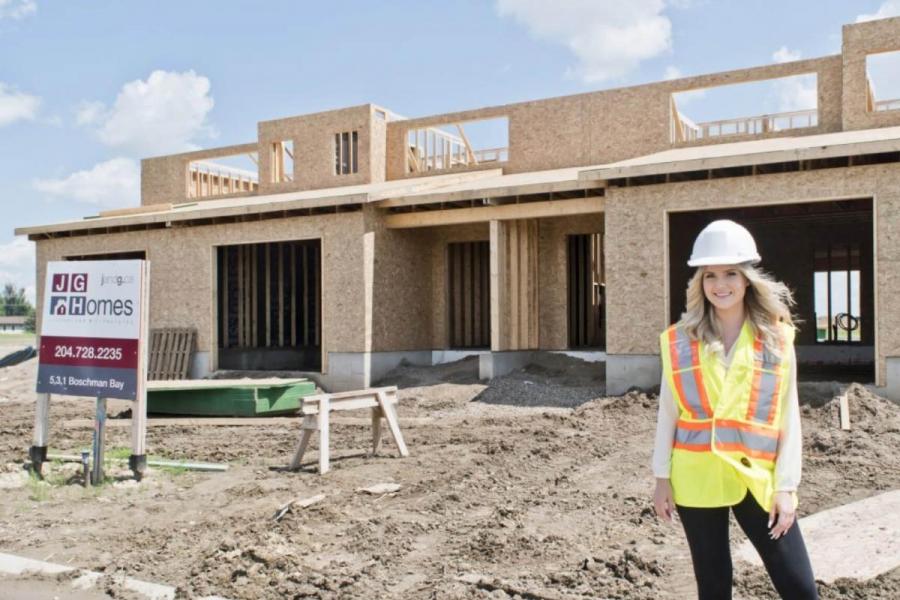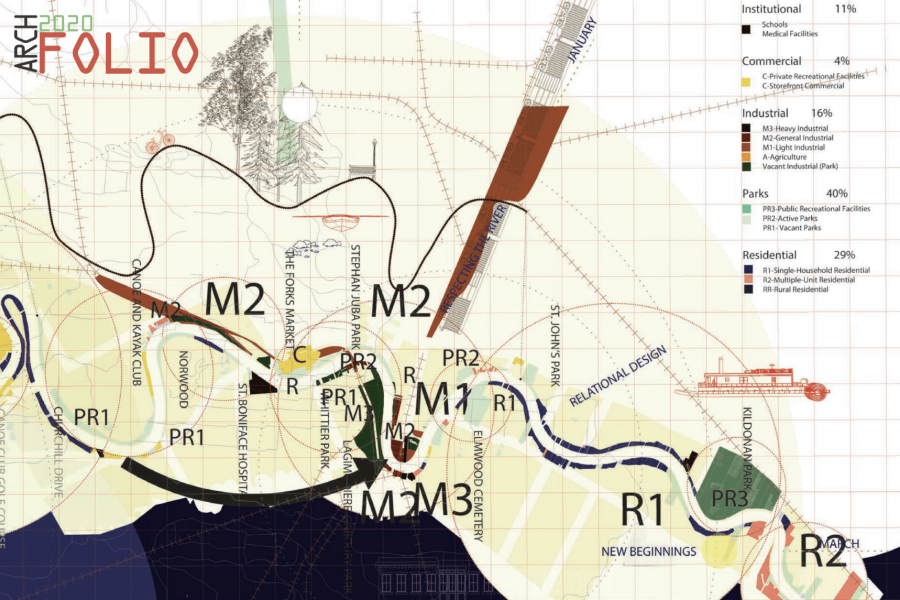 Program details
Expected duration: 2 years
Tuition and fees: Two years tuition, then continuing fees in subsequent years (refer to Graduate tuition and fees)
The MArch is a two-year professional program requiring both course work and a design thesis. The program includes coursework on topics such as architectural history and theory, advanced technology, professional practice and legal aspects of architectural practice. Students also complete several studio courses throughout the degree, and must submit a final design thesis in order to graduate.
Accreditation
In 2018 the Master of Architecture program was formally granted a full accreditation term of six years by the Canadian Architectural Certification Board (CACB), which is the sole agency authorized to accredit Canadian professional degree programs in architecture.
Faculty of Architecture's Cooperative Education/Integrated Work program (Co-op/I) Graduate Option
Students must complete two 10-week work terms to have the Co-op/I option acknowledged on their graduation parchment. Each term requires submission of a written report and portfolio covering the work completed for the professional assignment. These are above and beyond graduate course requirements.
Admission requirements
To qualify for the Master of Architecture program, you must have a minimum of:
A four or five year Bachelor's degree in Architecture, Architectural Design, Architectural Science, Environmental Design (Architecture Option) or equivalent

with minimum GPA of 3.0 or equivalent in the last two full years of study.

For those applying with a University of Manitoba Bachelor of Environmental Design degree, a minimum of C+ in courses EVAR 4002, EVAR 4004, EVAR 4008 and EVAR 4010 is required.
Meeting these requirements does not guarantee acceptance into the program.
In addition to the admission requirements described here, all applicants must meet the minimum admission and English language proficiency requirements of the Faculty of Graduate Studies.
Architecture Master Preparation Option (ED AMP)
Applicants who have a recognized undergraduate degree that does not meet the admission requirements of the Master of Architecture program can consider applying for the one or two year Architecture Master Preparation Option program. Upon successful completion of the ED AMP program, students wishing to continue into the M.Arch Program must officially apply for graduate admission.
How to apply
Each year, applications for the MArch program are accepted for September entry only. A supervisor is not required at time of application.
Applications must be completed online and include several parts:
$100 application fee (non-refundable)
Unofficial copies of transcripts and degree certificates
Current CV
Two letters of recommendation (must be requested from within the application)
Statement of intent (must be completed within application)
Digital portfolio (PDF Format, maximum size 20MB)
Proof of English language proficiency, if required
Please read the Faculty of Graduate Studies online application instructions before beginning your application.
Portfolio and statement of intent requirements
Statement of intent
750 words maximum; 12pt minimum font size.
The statement of intent is an opportunity to reflect on your interest in the field of architecture and to give the Admissions Committee a better idea of who you are by relating what architecture means to you. Do not write what you think the committee wants to hear; rather, be direct and heartfelt in describing why you care about architecture. The following questions may assist in this endeavour:
What experiences have inspired your interest in studying architecture?
What do you believe architecture can offer culture as a whole?
What do you expect to get out of an education in architecture?
What are your favourite spaces and why? Or, what is your most poignant spatial experience?
What are your favourite books and why? (Not limited to architecture books).
Portfolio guidelines
The Admissions Committee requires a comprehensive and well-organized portfolio, demonstrating evidence of skills development and design ability from undergraduate design programs and any other relevant studies, professional work and/or experience. The portfolio should show complete designs as well as creative design processes, including conceptual development, design experimentation, creative and critical thinking, comprehensive design development, technical resolutions, and representations of poetic/experiential qualities.
Aims
The portfolio should demonstrate the following:
Ability to document, interpret, and respond to complex urban sites and cultural contexts;
Ability to develop clear and relevant design strategies, architectural intentions and ideas;
Ability to imagine, plan and design new and renovated spaces, buildings, works and sites;
Ability to effectively communicate in drawing, graphic, model, and verbal form, and in manners appropriate to an aspiring design professional;
Ability to think and design materially (quantitatively and qualitatively);
Ability to think and design conceptually (formally and theoretically);
Ability to perform research and explorations leading to appropriate design responses;
Understanding of architecture within the context of current global and regional issues;
Content
The portfolio should include the following:
The best work from each project completed in previous design studies;
select research and explorations for each project, including analysis and design development;
documentation of design work in chronological sequence (including select preliminary sketches and material experiments, as well as final drawings, renderings, models and/or construction photos, showing technical proficiency and experiential potential;
applicable personal work and/or professional work.
Format
PDF, digital file, maximum 20MB;
dimensions: minimum letter (8.5" x 11"), maximum tabloid (11" x 17"), vertical or horizontal format;
name must be clearly visible on the cover page;
table of contents;
brief explanatory text for each project, and titles/captions for each image and/or page;
general care, clarity, creativity and professionalism in the overall composition;
clear indication of your specific role in any group work and/or professional work.
Only PDF portfolios are accepted. Physical portfolios, if sent, will not be reviewed or returned.
Contact us
Admission and application inquiries
Faculty of Graduate Studies
Room 500 UMSU University Centre
65 Chancellors Circle
University of Manitoba (Fort Garry campus)
Winnipeg, MB R3T 2N2 Canada
graduate.admissions@umanitoba.ca
Phone: 204-474-9377
Monday to Friday
8:30 a.m. to 4:30 p.m.