Research themes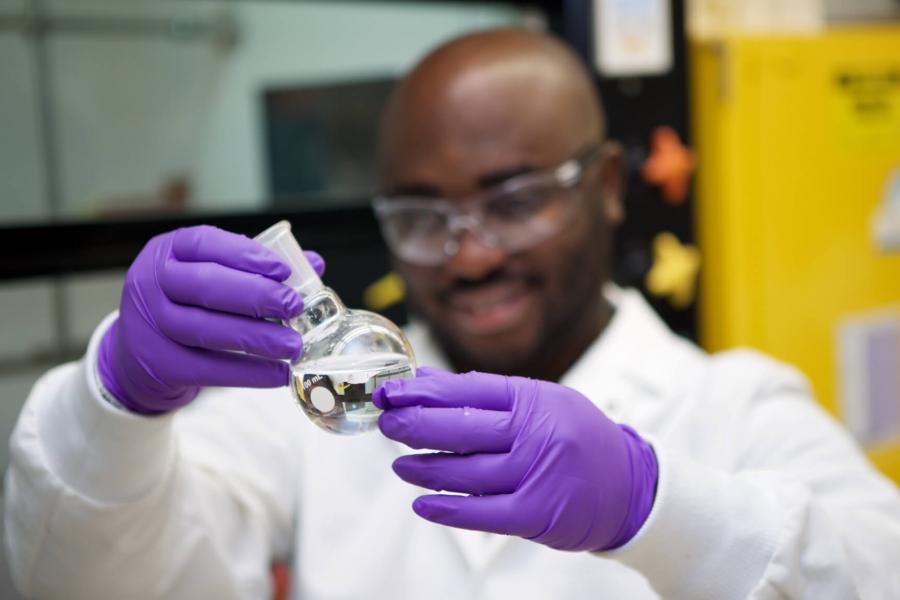 College of Pharmacy Research Day
Undergraduate research opportunities
College of Pharmacy PharmD Undergraduate Summer Research Experience
Overview
Offered by the College of Pharmacy, the summer research experience offers undergraduates a unique opportunity to hone their research skills and build strong relationships with faculty mentors.
Eligibility
This opportunity is open to Year 1 and Year 2 PharmD students.
 
Funding is available for six students at $2,000 each per month for Year 1 students and $2,500 each per month for Year 2 students:
Year 1 students are eligible for four months (16 weeks)
Year 2 students are eligible for two months (10 weeks), depending on your hospital rotations. Further information will be provided once rotations schedules are reviewed.
How to apply
Review the project descriptions (PDF) and decide which research project aligns with your goals and interests.
Communicate with the primary investigator (PI) in charge of the project you're interested in.
Complete the application form (PDF) in cooperation with your PI of choice.
IMPORTANT: Submit your application by March 22, 2023 at 4:30 p.m. (CST)
Funding and resources
The College of Pharmacy is committed to funding research and supporting our principal investigators. Here are some examples of places to start looking for funding.
Safety training for research personnel
You may also be looking for
Contact us
College of Pharmacy
Apotex Centre
750 McDermot Avenue West
University of Manitoba (Bannatyne campus)
Winnipeg, MB R3E 0T5 Canada