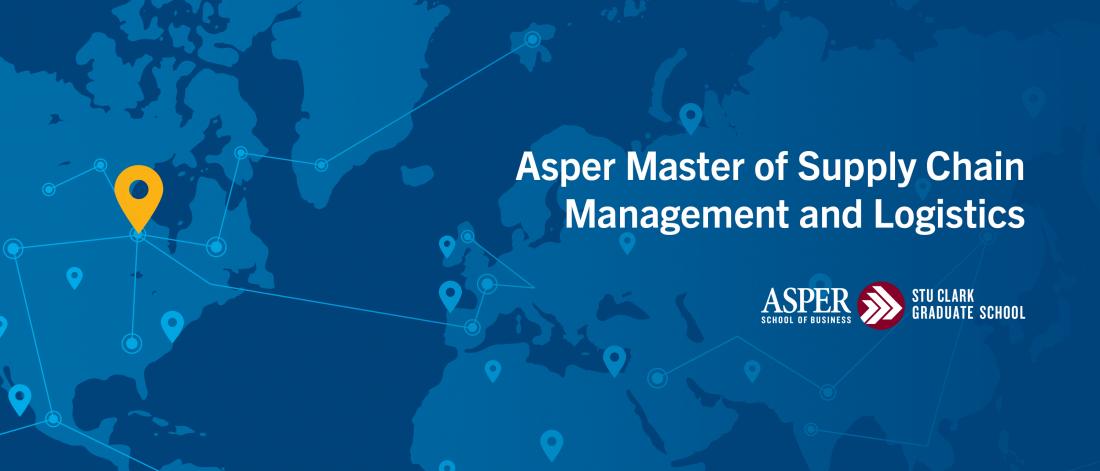 Earn your MSCM
Manitoba is a supply chain hub
Located in the centre of North America, Manitoba is a continental hub for transportation and logistics with over 4,300 businesses and 40,000 workers directly employed in the transportation and logistics sector. This workforce covers CentrePort Canada, North America's inland port, over 1,000 for-hire trucking companies, Canada's number one airport for scheduled freighter flights and rail access to North America's only arctic seaport at the Port of Churchill in northern Manitoba.
Why is supply chain management important to industry?
Supply chain management is an integrated management of the flow of products, services and information from suppliers, through operations to the final customer.
Due to high levels of complexity and uncertainty, effectively managing the supply chain and logistics represents a central issue for all levels of management in all types of industries.
Diverse job opportunities
Effectively managing the supply chain and logistics represents a central issue for all levels of management in all types of industries including:
agriculture

manufacturing

transportation

forestry

mining

hospitality

government organizations and public services

regional health authority infrastructure

education

Crown corporations
Fast-growing field
The MSCM is a highly applied and industry-focused program in an area where there are more jobs than professionals.
As supply chains increase their reach and complexity, the demand for professionals with the capabilities and skills to manage them will continue to increase domestically and internationally.
Unique in Canada
The MSCM is the only program in Canada that combines a highly specialized approach with a strong built-in 4-month practicum component designed for those interested in pursuing or enhancing their management careers where supply chain management and logistics are core areas of knowledge.
International accreditation
Asper School of Business is accredited by AACSB International, The Association to Advance Collegiate Schools of Business.
AACSB-accredited schools have the highest-quality faculty, deliver relevant and challenging curricula, and provide educational and career opportunities not found at other business schools.
Experiential learning
Benefit from Asper's experiential approach to learning. Both in and out of the classroom, the Asper School of Business is committed to providing students with experiential learning opportunities to enhance their degrees. While tackling real issues, students build problem solving and leadership skills to prepare them for a rewarding career in business.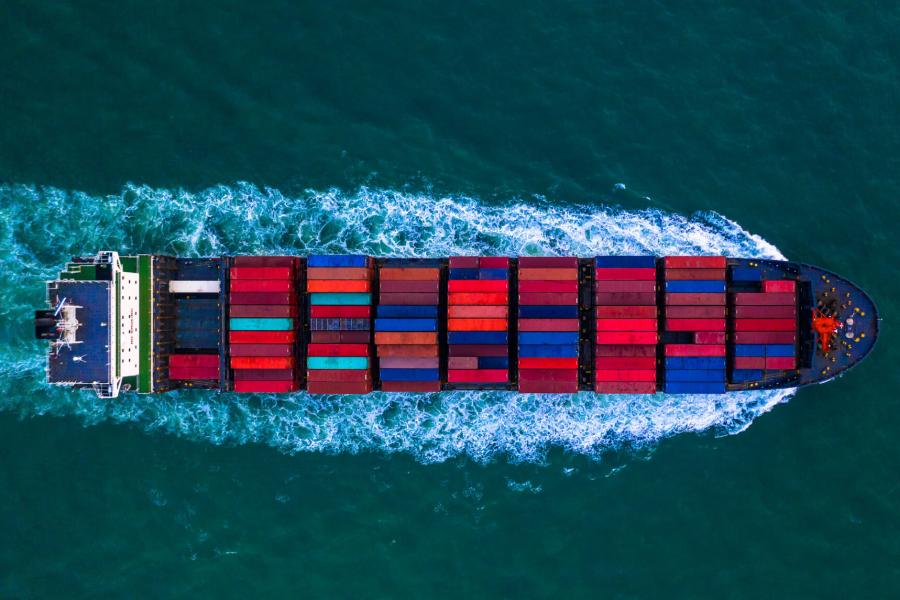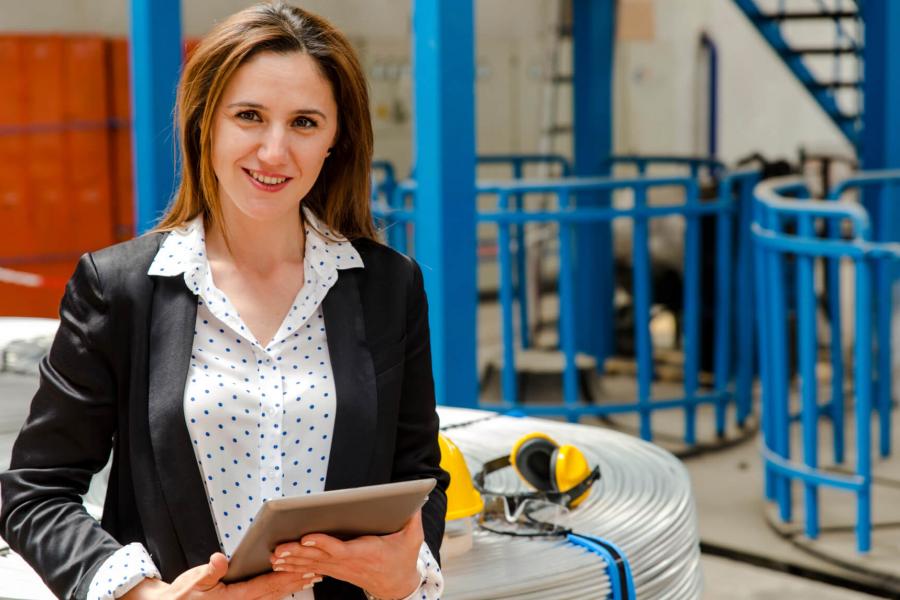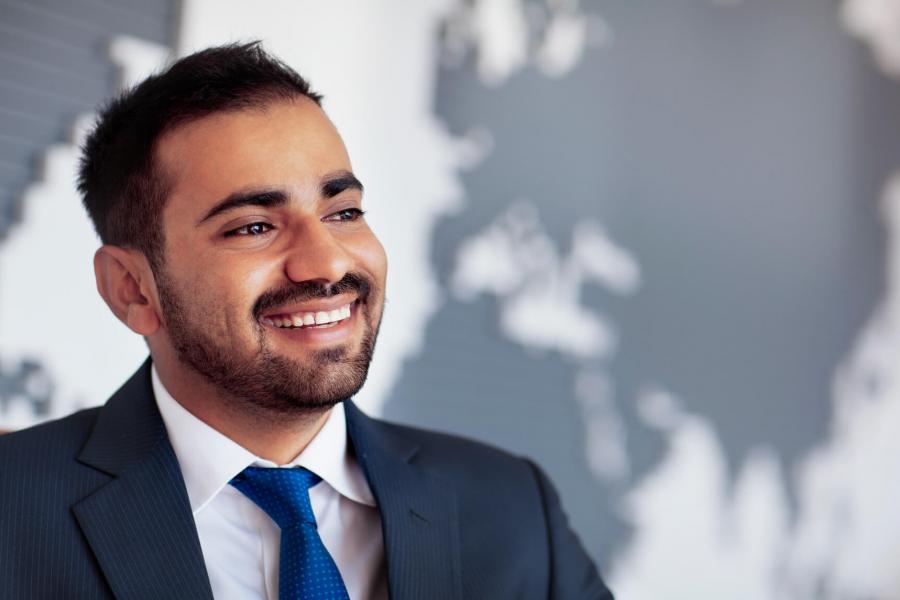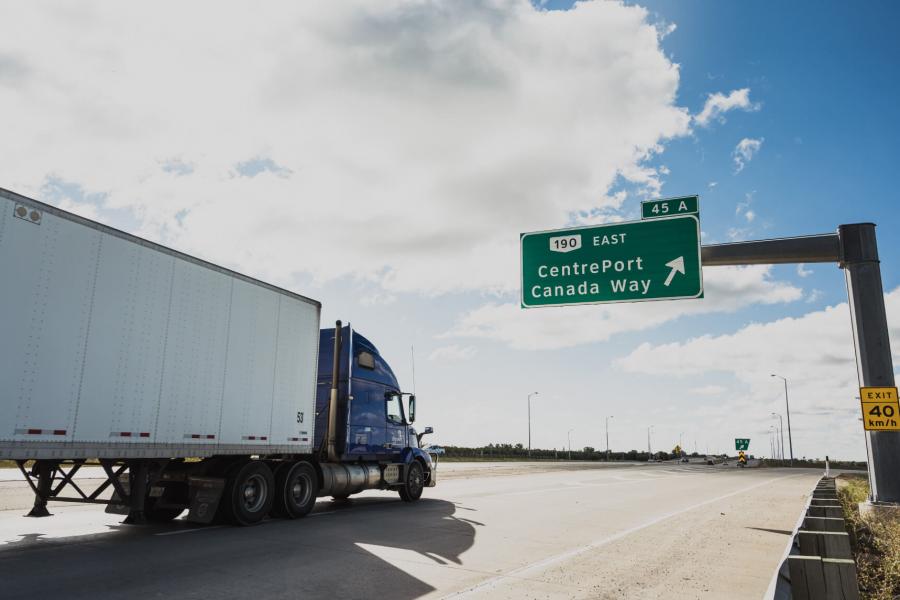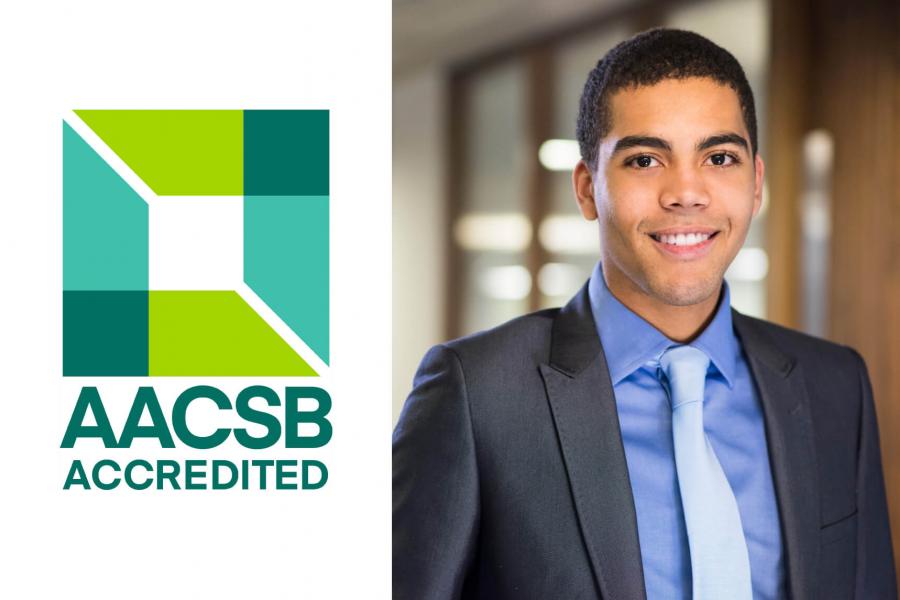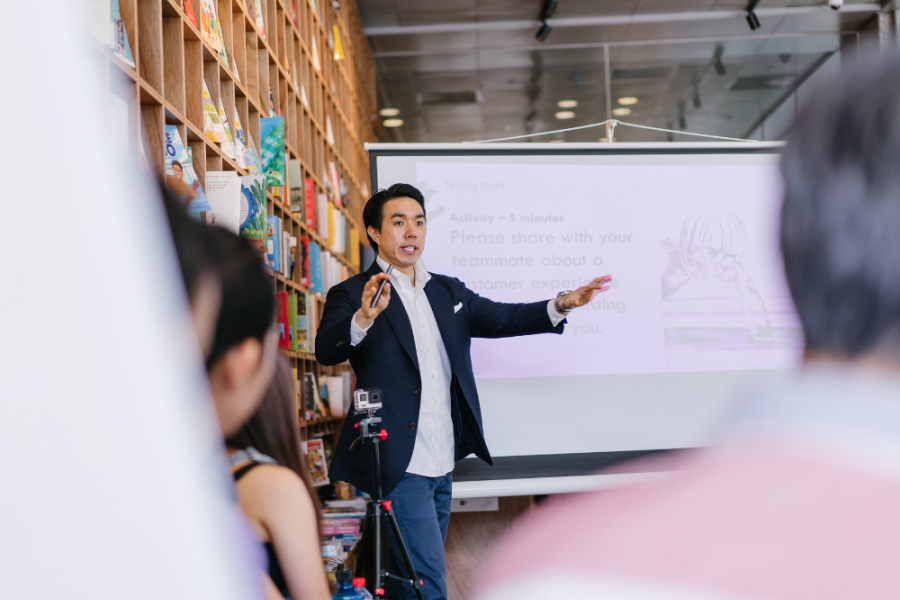 4,300

The number of transportation and logistics businesses in Manitoba

40,000

The number of Manitobans directly employed in the transportation and logistics sector

24

The MSCM is a 24-month course–based degree with built-in flexibility for a part-time option.

80,000

The anticipated number of jobs available in Canada in supply chain and logistics over the next few years.
Program details
The Master of Supply Chain Management and Logistics program is part of the Stu Clark Graduate School, home to the Asper MBA, MFin, MSc and PhD programs.
Expected duration:
2 to 4 years (includes a 4-month co-op or practicum)
Estimated tuition and fees:
Domestic - total tuition and continuing fees, if completed in 2 years, are $28,500*
International - total tuition, continuing and differential fees, if completed in 2 years, are $41,500*
Graduate co-op/practicum fee $5,000
* Excludes endowment and student fees.
Please refer to Graduate tuition and fees for more details.
Learn more about Asper awards and scholarships for graduate students.

About the program:
The Master of Supply Chain Management and Logistics program delivers supply chain management and logistics education and advanced professional skills while guiding students in developing their understanding of and appreciation for the application of ethics, sustainability and professional practices in supply chains.
This program is a hands-on degree with a practical component, which gives students the skills and knowledge required to work professionally in supply chain management and logistics fields.  
Sample course offerings
GMGT7220: Managing People in Organizations 
OPM 7120: Operations and Supply Chain Management 
IDM7120: Executive Leadership and Responsibilities 
MSCI 7140: Quantitative Analysis 
OPM 7300: Business Processes Management 
OPM 7170: Project Management 
GMGT7350: Negotiations 
OPM 7300: Global Transportation Principals 
OPM 7180: Sustainable Lean Management
SCM 7040: Logistics Management 
SCM 7042: Purchasing and Procurement in Supply Chains 
SCM 7044: Supply Relationship Management 
OPM 7300: Recent Development in Supply Chain Management 
SCM 7046: Sustainable Supply Chain Management 
SCM 7048: Advanced Supply Chain Management 
For full course descriptions, please visit the Academic Calendar.
Course exemptions for Asper BComm grads
A maximum of 6 credit hours of exemptions are possible for the following courses if the equivalent course(s) were completed with a grade of B+ or higher in the Asper BComm (Hons) program within five years of starting the Master in Supply Chain Management and Logistics program :
MSCI 2150 (Introduction to Management Sciences – 3 credit hours) equivalent to MSCI 7140 (Quantitative Analysis – 3 credit hours)
SCM 3360 (Supply Chain Logistics – 3 credit hours) equivalent to SCM 7040 (Logistics Management – 3 credit hours)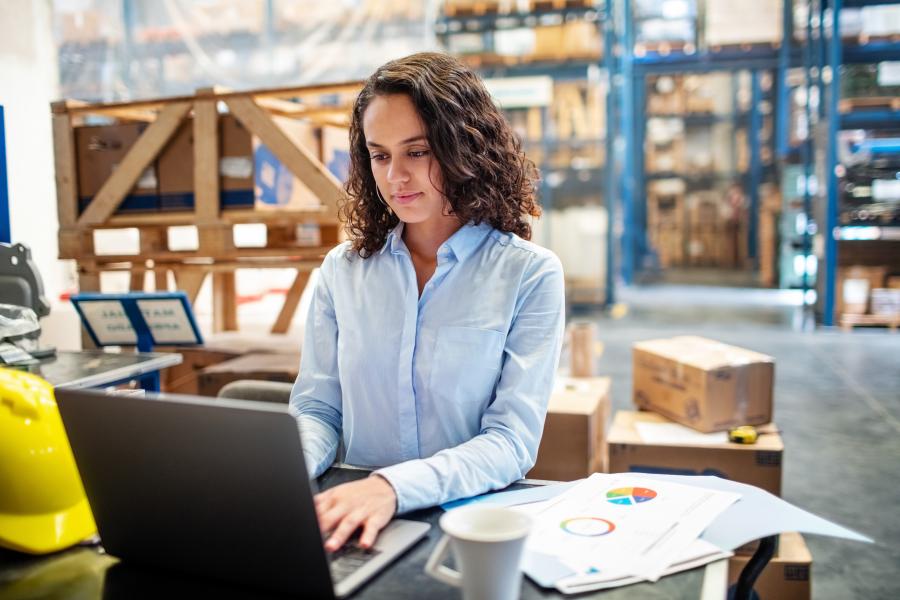 Co-op placement or practicum
The Master of Supply Chain Management and Logistics degree includes a 4-month graduate co-op placement or practicum in which students gain hands-on experience in the supply chain management field. These placements are made possible by the Stu Clark graduate school's network of connections within Manitoba and across Canada. 
Admission requirements
The following are minimum requirements for entry into the Master of Supply Chain Management program. Meeting these requirements does not guarantee acceptance into the program.
To qualify for admission to the  Master of Supply Chain Management and Logistics program, you must have a minimum of:
A three‐year bachelor degree from a post-secondary recognized educational institution (in any discipline)
A 3.0* admission GPA (on 4.5 scale) on the last 60 credit hours of university degree‐level study. *International student GPA calculation
Results of the Graduate Management Admissions Test (GMAT) from within the past five years, with a minimum score of 550.

The GRE will be accepted with a percentile score across its components equivalent to the current acceptable percentile level of the GMAT. The percentile score on the quantitative section of the GMAT or GRE examinations must be at the 60th percentile or higher. GMAT and GRE scores must not be older than five years.
GMAT or GRE scores are not required for those applicants who have successfully completed a bachelor degree in any field of study from the University of Manitoba with a minimum 3.25 GPA and who have also:

achieved an average 3.5 GPA across the four Asper School of Business supply chain management courses counting toward the supply chain major requirements. All four courses must have been completed within the last five years from the term of admission. (*Where it is evident that the applicant is currently working in a professional role that makes substantial use of the knowledge earned in those courses, the Admissions Committee will have the discretion to extend the 5-year rule in cases it sees fit.)

One of the following English language proficiency test scores from within the past two years, if applicable:

TOEFL: 86 (internet) Minimum score of 20 in each of reading, writing, listening and speaking categories.
CAEL: 60 overall; 60 in each subject
IELTS: 6.5 in the Academic Module with a minimum 6 on the speaking band
AEPUCE: 65%
PTE: (A) 61%
In addition to the admission requirements described here, all applicants must meet the minimum admission and English language proficiency requirements of the Faculty of Graduate Studies.
How to apply
The MSCM program accepts, reviews and processes applications on a rolling basis throughout the year, for one entry point annually  – Fall (August).  All applicants, but especially international students, are encouraged to apply months in advance of the deadline date. Applying early will lead to an early admission decision and will allow the time required to apply for and secure student permits and student visas.  
Applications are submitted online and must include the following before they will be reviewed by the admissions committee:
$100 application fee (non-refundable)

Uploaded copies of transcripts from all post-secondary institutions attended

Names and emails of two professors whom you have studied with in your previous degree (they will be contacted directly to complete a provided reference questionnaire about you)

GMAT/GRE score report

Proof of English language proficiency

, if required
Download the Asper Master of Supply Chain application checklist
Please read the Faculty of Graduate Studies online application instructions before beginning your application.
GMAT and GRE resources
The Graduate Management Admission Test (GMAT) and Graduate Record Examinations (GRE) are standardized tests used to demonstrate academic qualification for graduate programs. Applicants to the Asper (MSCM) must provide one of these test scores as part of the admissions process.
Application deadlines
INTERNATIONAL APPLICANTS - Due to current significant delays in study permit processing times, international applicants are encouraged to complete their application (with all required documents, including a GMAT/GRE score) at least 2 months before the above stated deadline date.
We process applications on a rolling basis and do not wait until deadlines pass to review files. Applying early will ensure an early admission decision, which in turn will allow applicants the time required to obtain their study permit on time to arrive for the start of their program.


Contact us
Admission and application inquiries
Faculty of Graduate Studies
Room 500 UMSU University Centre
65 Chancellors Circle
University of Manitoba (Fort Garry campus)
Winnipeg, MB R3T 2N2 Canada
graduate.admissions@umanitoba.ca
Phone: 204-474-9377
Monday to Friday
8:30 a.m. to 4:30 p.m.
Program inquiries
Stu Clark Graduate School
Room 501 Drake Centre
181 Freedman Crescent
University of Manitoba (Fort Garry campus)
Winnipeg, Manitoba, R3T 5V4 Canada

Phone: 204-474-9847

Send us a question