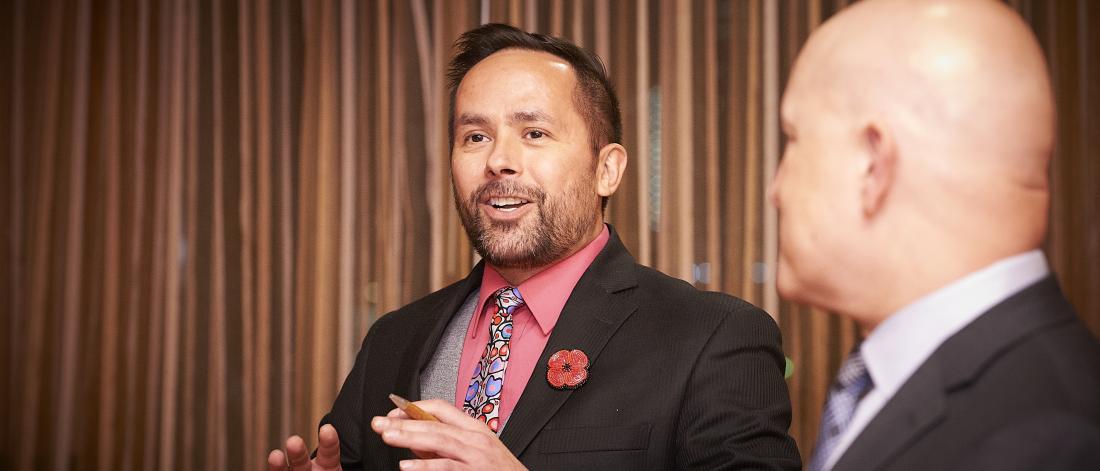 Program details
The PhD program in management is designed to produce graduates who have competitive research and teaching skills and the abilities necessary for placement in teaching positions in Canada and the world.
Expected duration: 4 years
Tuition and fees: Two years tuition, then continuing fees in subsequent years (refer to Graduate tuition and fees)
Throughout their doctoral studies, students are engaged in research apprenticeships with the faculty. Students are assured of working with faculty members on several projects during their program and are required to spend a specific number of hours per week working for a faculty member during the term and in the summer. In this way, students are assured of receiving hands-on experience with the research process.
Students are expected to publish conference papers or journal articles during their program. Travelling to conferences and presenting research is a great way to meet other researchers in your field and gain exposure for your work.
Because the PhD program is designed for individuals who wish to pursue an academic career, a teaching practicum is required to help students develop teaching skills.
Program requirements
The PhD program consists of up to 30 credit hours of courses plus a thesis.
12 credit hours of core requirements (specified by each area)
Up to 18 credit hours of other requirements.
Two zero-credit project courses are mandatory for all students.
Marketing
MKT 7110 Doctoral Seminar in Marketing
MKT 7120 Doctoral Seminar in Consumer Behaviour
MKT 7080 Research Design and Methods
MKT 7100 Selected Topics in Management
For full course descriptions, please visit the Academic Calendar.
Business Administration
One of GMGT 7410 Organizational Behaviour, GMGT 7440 Organizational Theory or GMGT 7530 Strategy
Three from GMGT 7410 Organizational Behaviour, GMGT 7440 Organizational Theory, GMGT 7530 Strategy, or topics courses in the area of organizational behaviour, organizational theory, strategy, entrepreneurship, international business, industrial relations and human resource management
For full course descriptions, please visit the Academic Calendar.
Finance
FIN 7100 Financial Economics
FIN 7110 Asset Pricing
FIN 7520 - Finance II: Corporate Finance
FIN 7530 Advanced Topics in Finance
For full course descriptions, please visit the Academic Calendar.
Admission requirements
The following are minimum requirements to be considered for entry into the PhD in management program. Meeting these requirements does not guarantee acceptance into the program.
Those applying to the Asper PhD in management program should possess:
An earned Master's degree from a recognized institution in a management or business discipline, or in a cognate or foundational disciplinary area (e.g. psychology, sociology, economics, mathematics), with minimum 3.0 G.P.A.;
A minimum 600 GMAT score (or GRE equivalent);
English Language Test score, where applicable
Three letters of reference
Appropriate research interest and capability as evidenced by a statement of purpose; and,
In addition to the Faculty of Graduate Studies minimum requirements, the following may be submitted:

A thesis from a recognized institution;
A major research paper from a recognized institution;
An independently completed research article published in a refereed journal;
An independently completed research working paper presented at a conference; and/or
Other evidence of an appropriate nature, such as written class research projects and term papers.
In addition to the admission requirements described here, all applicants must meet the minimum admission and English language proficiency requirements of the Faculty of Graduate Studies. 
How to apply
Applications for the PhD program are accepted once a year for Fall entry. Applications must be completed online and include several parts:
$100 application fee (non-refundable)
Unofficial copies of transcripts
CV or resume
Statement of intent
GMAT or GRE, with a minimum score of 600
3 letters of recommendation from academic references
Proof of English language proficiency, if required
Please read the Faculty of Graduate Studies online application instructions before beginning your application.
GMAT and GRE resources
The Graduate Management Admission Test (GMAT) and Graduate Record Examinations (GRE) are standardized tests used to demonstrate academic qualification for graduate programs. Applicants to the Asper (PhD) must provide one of these test scores as part of the admissions process.
Contact us
Admission and application inquiries
Faculty of Graduate Studies
Room 500 UMSU University Centre
65 Chancellors Circle
University of Manitoba (Fort Garry campus)
Winnipeg, MB R3T 2N2 Canada
graduate.admissions@umanitoba.ca
Phone: 204-474-9377
Monday to Friday
8:30 a.m. to 4:30 p.m.
Program inquiries
Stu Clark Graduate School
Asper School of Business
Room 501, Drake Centre
181 Freedman Crescent
University of Manitoba (Fort Garry campus)
Winnipeg, MB R3T 5V4 Canada

Phone: 204-474-6781
Email: aspergra@umanitoba.ca