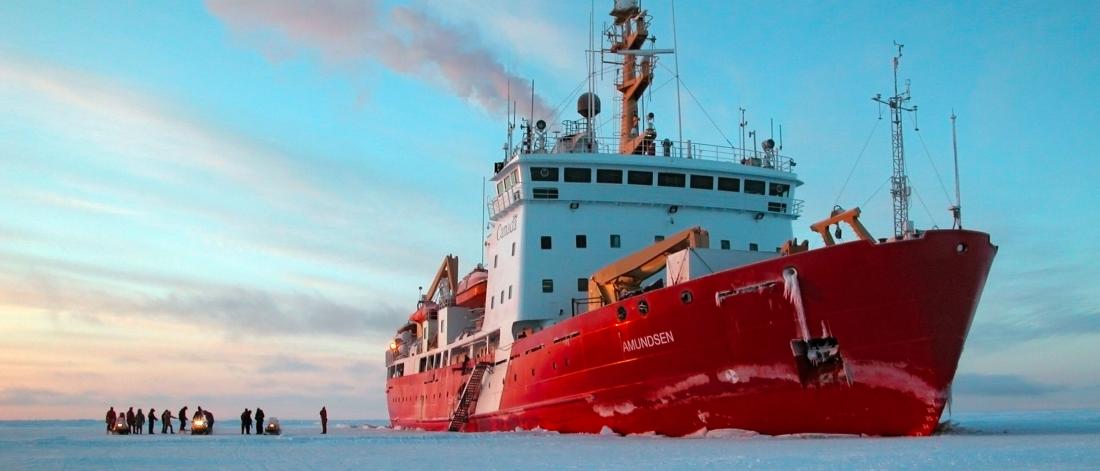 Research interests
Department research interests span a wide range of disciplinary and interdisciplinary topics including:
Agriculture
Culture
Population
Rural settlement
Urban, and industrial geographies
Resource management
Energy and environment
Regional development
Geography of aging
Environmental cognition
Climatology
Atmospheric science or meteorology
Geomorphology
Hydrology and associated studies of natural hazards and disasters.
Research facilities
The Ultra-Clean Trace Element Laboratory (UCTEL)
UCTEL is one of the most advanced ultra-trace analytical facilities in the world. UCTEL specializes in studying the chemistry and biogeochemistry of trace elements in the environment.
The Environmental Conservation Lab
The Environmental Conservation Lab focuses on the relationship between biological and social sciences and conducts community-centered research, education and outreach across North America and in the Global South.
The Centre for Earth Observation Science
CEOS research is multidisciplinary and collaborative, seeking to improve our understanding of the complex inter-relationships between Earth systems, and how they will likely respond to climate change.
CEOS manages on-and-off campus research facilities with world-class research tools using the latest technology.
Program details
Expected duration: 4 years
Tuition and fees: Two year's tuition, then continuing fees in subsequent years (refer to Graduate tuition and fees)
In addition to the minimum 12 credit hour course requirement of the Faculty of Graduate Studies, students are required to attend and present their original research at two department seminars.
Students are also encouraged to attend and present at academic and/or professional conferences or seminars as approved by their supervisor.
These minimum course requirements may be increased on the recommendation of the student's advisory committee or the departmental Graduate Studies Committee. Students are also required to pass a candidacy exam, and complete and successfully defend a dissertation. The dissertation is to be a distinctive contribution to the field of geography and must be of publishable quality.
Sample course offerings
GEOG 7200: Environment, Resources, and Population
GEOG 7360: Interdisciplinary Perspectives on Issues in the Environment
GEOG 7380: Advanced Ecotoxicology: Understanding Stress Ecology
GEOG 7400: Field Topics in Arctic Systems
GEOG 7420: Synoptic Meteorology and Weather Analysis
GEOG 7440: Climate Change
GEOG 7580: Gender and the Human Environment
GEOG 7780: Storms-Mesoscale
GEOG 7940: Sea Ice in Arctic Marine System
GEOG 7960: Oceanography: Biological II High Trophic Levels
For full course descriptions, please visit the Academic Calendar.
Milestones for PhD completion (order may vary)
appointment of advisor
coursework
formation of advisory committee
completion of coursework
development of thesis proposal
thesis proposal defense
thesis proposal approved
research ethics board approval and other approvals for access from outside agencies as needed
candidacy examination (no later than one year prior to expected graduation)
conduct thesis research
preparation and completion of thesis
review by advisor/advisory committee to ensure preparedness for examination
formation of examining committee including external examiner
submission of thesis to fgs who distributes to examining committee
upon approval of thesis by examining committee, the date is set for the oral examination
oral examination and public defense of thesis is conducted
further revisions (if applicable)
revisions approved by the advisor or examining committee
submission of the thesis to the Faculty of Graduate Studies
Admission requirements
The following are minimum requirements for entry into the geography PhD program. Meeting these requirements does not guarantee acceptance into the program.
A candidate must normally complete a master's degree before entering the PhD program.
PhD applicants must have a minimum GPA of 3.5 in the last 60 credit hours of study.
Please review the academic listing and communicate directly with professors whose research most closely matches that of your own interests. The department will not consider applications that have not identified a confirmed program supervisor.
In addition to the admission requirements described here, all applicants must meet the minimum admission and English language proficiency requirements of the Faculty of Graduate Studies.
How to apply
Statement of intent information
The statement of intent should be between one and two pages and will briefly describe your intended research project, including your previous research or experience, the proposed topic, preferred methods and potential contributions.
Letters written in the format of a research proposal are strongly preferred. Applicants are encouraged to consult the graduate scholarship application instructions of their appropriate Tricouncil Agency (NSERC, SSHRC, CIHR) for guidance.
The statement of intent must be approved by your proposed program advisor prior to submitting to the online system.
Application deadlines
Applicants must submit their online application with supporting documentation and application fee by the deadline date indicated.
Contact us
Admission and application inquiries
Faculty of Graduate Studies
Room 500 UMSU University Centre
65 Chancellors Circle
University of Manitoba (Fort Garry campus)
Winnipeg, MB R3T 2N2 Canada
graduate.admissions@umanitoba.ca
Phone: 204-474-9377
Fax: 204-474-7553
Monday to Friday
8:30 a.m. to 4:30 p.m.
Program inquiries
Clayton H. Riddell Faculty of Environment, Earth, and Resources
Room 440 Wallace Building
125 Dysart Road
University of Manitoba (Fort Garry campus)
Winnipeg, MB, Canada R3T 2N2
Phone: 204-474-7252
Fax: 204-275-3147