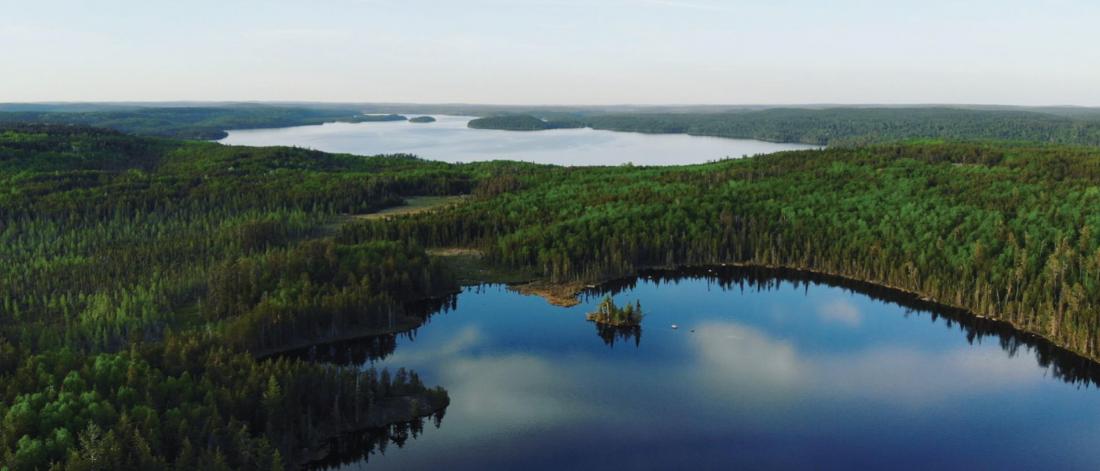 The Department of Environment and Geography is one of the most dynamic and eclectic research units at the University of Manitoba.
Current research in the Department of Environment and Geography can be broadly divided into five integrated themes:
Biogeography and terrestrial ecology
Socio-ecology of risk, restoration ecology of prairie, riparian forest and urban habitat, population dynamics and dispersal of invasive species.
Environmental chemistry and toxicology
The chemical processes, and transport of contaminants across environmental interfaces, ecotoxicology; ecological risk assessment and water quality.
Atmospheric science and surface-atmosphere coupling
Surface climates, biogeophysics of surface heat and mass exchange, atmospheric dynamics, thermodynamics and severe weather.
Sea ice, glaciology and ocean science
Sea ice geophysics, glacier and ice sheet dynamics, polar marine systems, trophic structure, paleoclimate through ice cores, energy and contaminant flows.
Geomatics and remote sensing
Closely integrated with the other five themes, this involves the development of techniques for the gathering and analysis of information.
Program details
Expected duration: 2 years
Tuition and fees: Program fees are assessed in the first two terms of study, followed by a continuing fee in the third and any subsequent terms. (refer to Graduate tuition and fees)
All students must complete and orally defend a thesis that makes a distinctive contribution to the fields of environment and/or geography.
Students must present their thesis research at a seminar offered and advertised at the department level prior to their defense.
Students are also encouraged to present at an academic or a professional conference or seminar as approved by their advisory committee.
Sample course offerings
GEOG 7500: Biogeography
GEOG 7480: Advanced Methods in Remote Sensing
GEOG 7440: Climate Change
GEOG 7470: Techniques in Climatology
GEOG 7380: Advanced Ecotoxicology: Understanding Stress Ecology
For full course descriptions, please visit the Academic Calendar.
Admission requirements
The following are minimum requirements for entry into the MSc in Environment and Geography program. Meeting these requirements does not guarantee acceptance into the program.
Students with an honours degree or equivalent (including a 4-year advanced degree) in geography (physical geography specialization) or from a program in the Earth or environmental sciences will be considered.
The requirement for admission is a minimum GPA of 3.25 in the last 60 credit hours of course work.
Applicants must be accepted by an advisor prior to submitting an application to enter the program. Please review the academic listing and communicate directly with those whose research most closely matches that of your own interests.
In addition to the admission requirements described here, all applicants must meet the minimum admission and English language proficiency requirements of the Faculty of Graduate Studies.
How to apply
Statement of intent information
The statement of intent should be between one and two pages and will briefly describe your intended research project, including your previous research or experience, the proposed topic, preferred methods and potential contributions.
Letters written in the format of a research proposal are strongly preferred. Applicants are encouraged to consult the graduate scholarship application instructions of their appropriate Tricouncil Agency (NSERC, SSHRC, CIHR) for guidance.
The statement of intent must be approved by your proposed program advisor prior to submitting to the online system.
Contact us
Admission and application inquiries
Faculty of Graduate Studies
Room 500 UMSU University Centre
65 Chancellors Circle
University of Manitoba (Fort Garry campus)
Winnipeg, MB R3T 2N2 Canada
graduate.admissions@umanitoba.ca
Phone: 204-474-9377
Monday to Friday
8:30 a.m. to 4:30 p.m.
Program Inquiries
Celia Mellinger
Graduate Program and Alumni Coordinator
Clayton H. Riddell Faculty of Environment, Earth, and Resources
Room 440 Wallace Building
125 Dysart Rd
Winnipeg, MB R3T 2M6

University of Manitoba (Fort Garry campus)