Study with us
Advanced training
Graduates of our master's programs are extremely well prepared to make positive, sustainable contributions to our society through the application of the knowledge they gain during their time in our program. Their expertise in a chosen specialization of civil engineering is enhanced while taking graduate courses as well as undertaking their research thesis (MSc) or research project (MEng) in collaboration with their advisor.
Faculty advisors
Our award-winning faculty members, who are often national and international leaders in their field, provide outstanding support as graduate advisors. Students and faculty come from around the world to engage in groundbreaking research that makes a positive impact on our world. They are there to support students in many ways throughout their time in our program.
Facilities
Our state-of-the-art research facilities are some of the largest physical laboratories on campus. Sophisticated instrumentation and high-end computational resources to support the most advanced research across a wide range of civil engineering disciplines, including environmental engineering, structural engineering, water resources engineering, transportation engineering, geotechnical engineering and building and construction management.
Financial support
Financial support may be available to students focusing on industrially-relevant research topics that provide opportunities for students to receive financial support while working on real-world projects. As well, scholarships, bursaries and teaching assistantships are available to provide additional supports to students.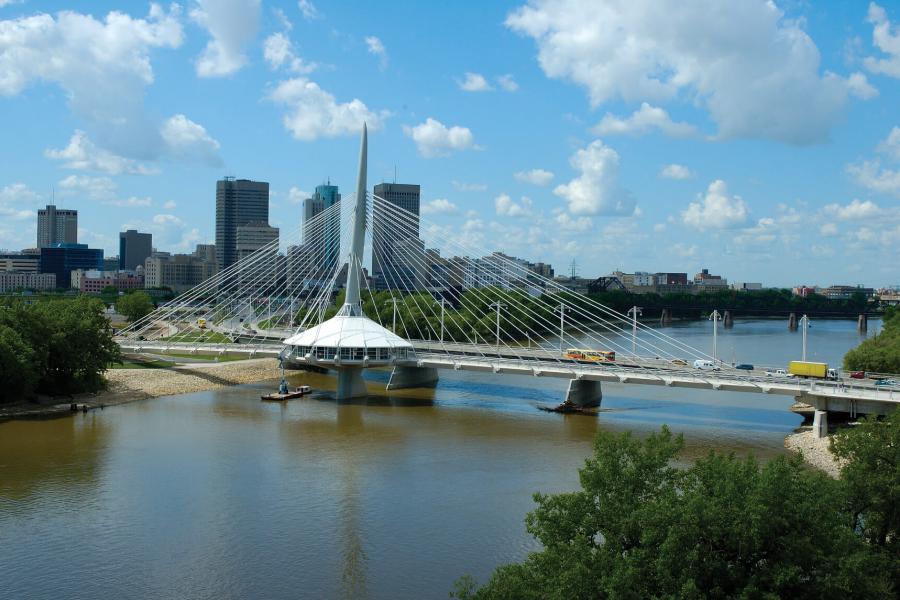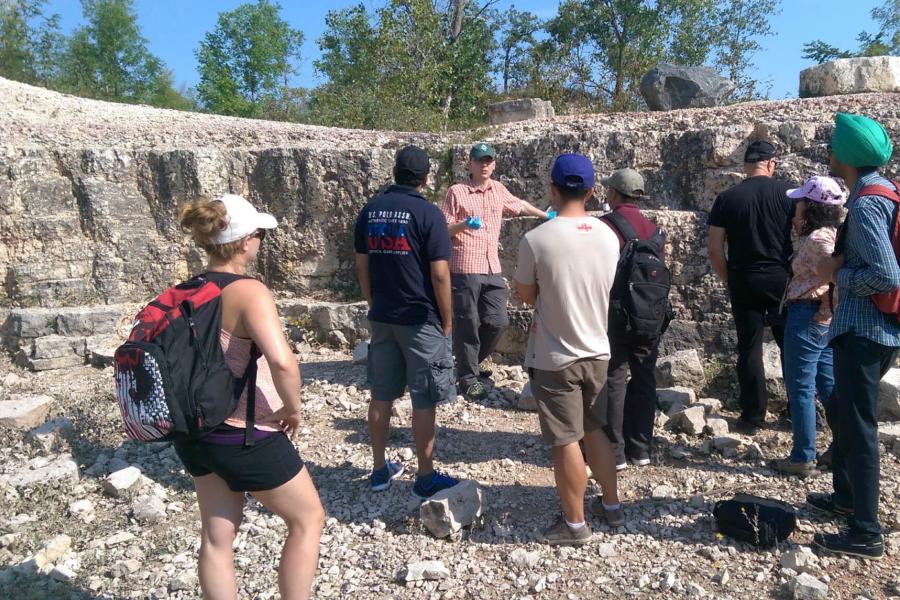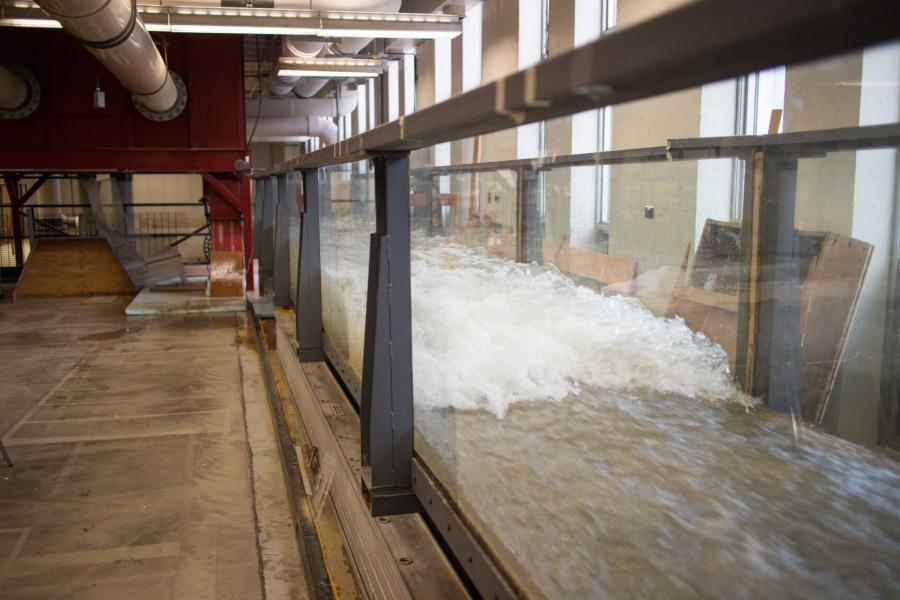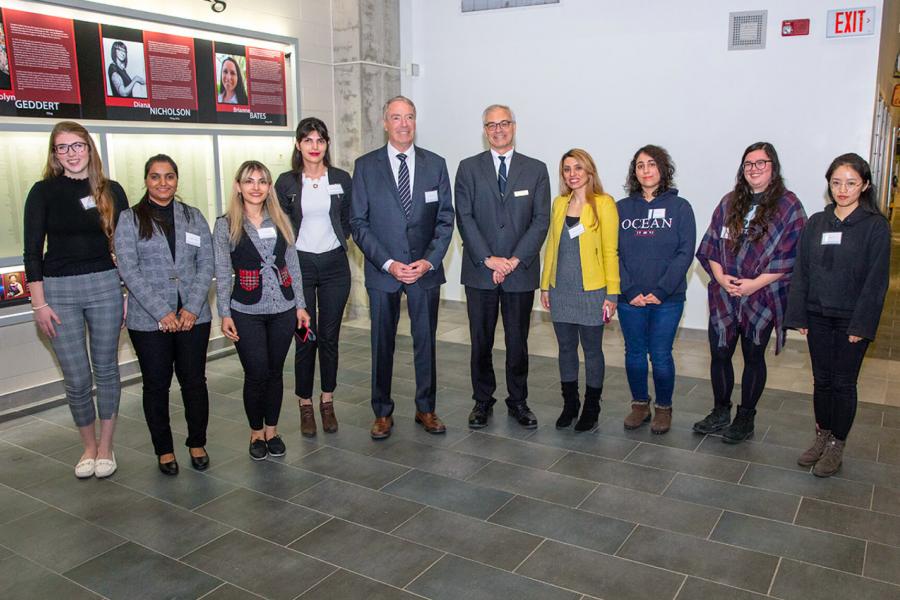 Program details
The civil engineering department offers programs of coursework and research leading to Master of Science and Master of Engineering degrees.
Expected duration: 2 years
Tuition and fees: One year tuition, then continuing fees in subsequent years (refer to Graduate tuition and fees)
While both programs offer graduate-level training in the field, the MEng program is industrially-oriented and aimed at practicing engineers who wish to continue their studies on a broad basis, while the MSc degree is attained through coursework and thesis.
Master of Science
MSc students must complete a minimum of 18 credit hours of coursework, complete a thesis, make an oral presentation on the completed thesis to the examining committee, and pass an oral examination.
Master of Engineering
MEng students must complete a minimum of 30 credit hours, consisting of 24 credit hours of coursework (at least 18 of which must be at the 7000 level) plus an additional 6 credit hours for the MEng project and report.
Research areas
While collaboration between different research areas, departments and faculties is encouraged, our department has been broken down into seven main areas:
Environmental
Geotechnical
Structures
Transportation
Water resources
Construction engineering and management
Masonry and cementitious materials
Admission requirements
To qualify for the Master of Engineering or Master of Science in Civil Engineering program, you must have a minimum of:
a bachelor's degree in Civil Engineering.
In exceptional cases, based on the candidate's professional experience, this requirement may be waived upon the recommendation from the department.
Meeting these requirements does not guarantee admission to the program.
Qualification for admission to the civil engineering graduate program is contingent on first receiving tentative acceptance from an academic advisor who will accept you into their research group.
In addition to the admission requirements described here, all applicants must meet the minimum admission and English language proficiency requirements of the Faculty of Graduate Studies.
How to apply
The civil engineering master's programs accept applications for Fall, Winter and Summer admission. Applications are submitted online and must include the following before they will be reviewed by the admissions committee:
$100 application fee (non-refundable)
Uploaded copies of transcripts from all post-secondary institutions attended
Supervisor support (required for both M.Sc. and M.Eng.)
Two letters of recommendation
Proof of English language proficiency, if required
To find an advisor, explore the Department of Civil Engineering's faculty and staff page and contact a faculty member whose research interests align with your own. Please note that your advisor must hold a PhD or equivalent and be a member of the Faculty of Graduate Studies (typically includes academic staff holding a rank of assistant professor or above). Both the M.Eng. and M.Sc. programs require an advisor.
Please read the Faculty of Graduate Studies online application instructions before beginning your application.
Contact us
Admission and application inquiries
Faculty of Graduate Studies
Room 500 UMSU University Centre
65 Chancellors Circle
University of Manitoba (Fort Garry campus)
Winnipeg, MB R3T 2N2 Canada
graduate.admissions@umanitoba.ca
Phone: 204-474-9377
Monday to Friday
8:30 a.m. to 4:30 p.m.
Program inquiries
Department of Civil Engineering
Room E1-368 Engineering & Information Technology Complex
15 Gillson St.
University of Manitoba (Fort Garry campus)
Winnipeg, MB R3T 5V6