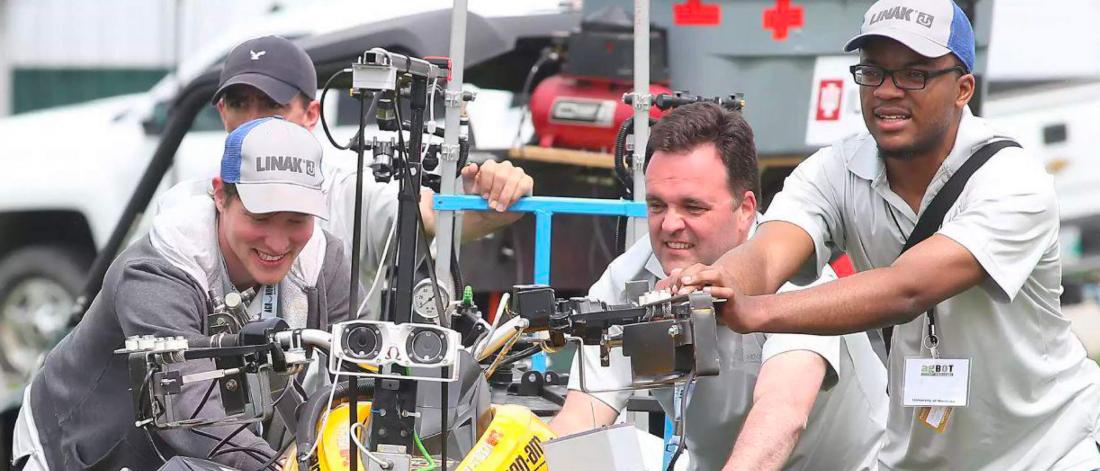 In-demand and active research
The department of biosystems engineering has a full complement of professors who have active research programs in various areas within biosystems engineering. Our department has a strong international profile for our contributions to post-harvest handling and storage of grains and oilseeds, microbial generation of biofuels and bioproducts, machinery systems, soil and water engineering. Also, biomaterials for medical applications, sustainable waste management, food and fibre processing and engineering education.
Financial supports
Although research stipend support is not guaranteed, the majority of PhD students in the biosystems engineering receive financial support either in the form of a scholarship or research stipend. Additionally, there is a wide range of financial aid and awards available to students.
Publishing and presenting research
Students will be given opportunities and encouraged to widely distribute their research results through attendance of international and national conferences, workshops and seminars, as well as through publication in peer-reviewed scientific and engineering journals.
Working with local, national and international partners
The program allows for extensive interaction with local industry, government, and research organizations through internship opportunities, exchanges, and knowledge-sharing events. Cross-disciplinary research is strongly encouraged and supported through training in collaborator and partner laboratories at UM, across Canada and internationally.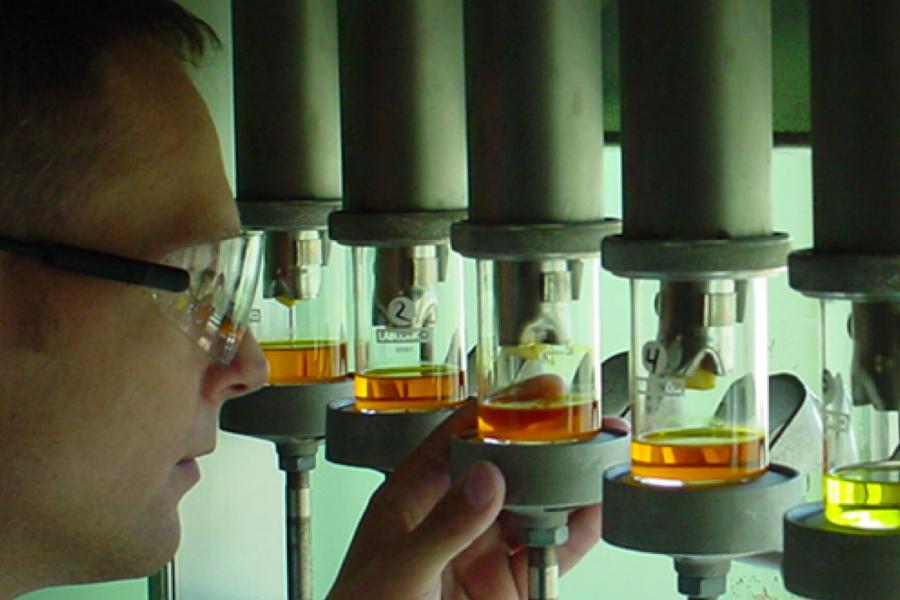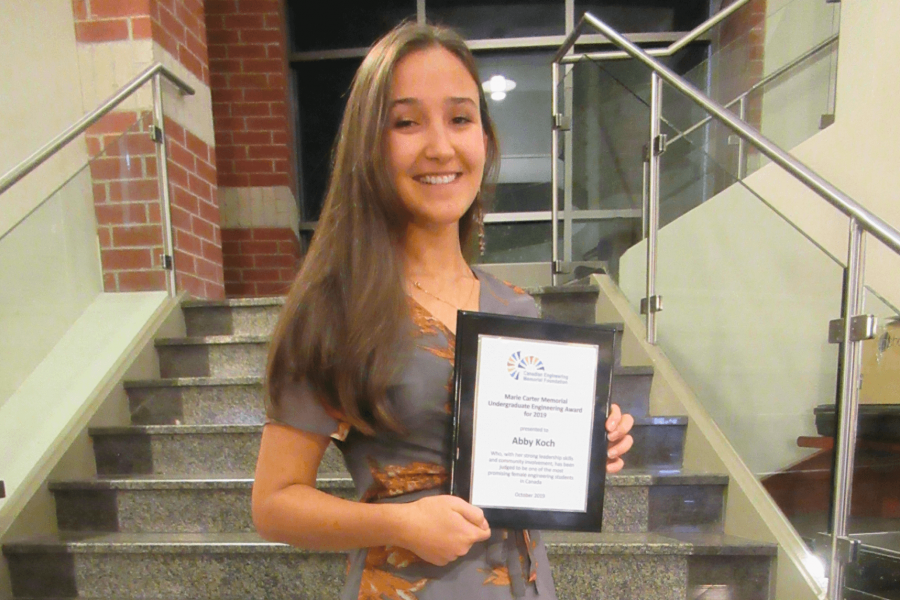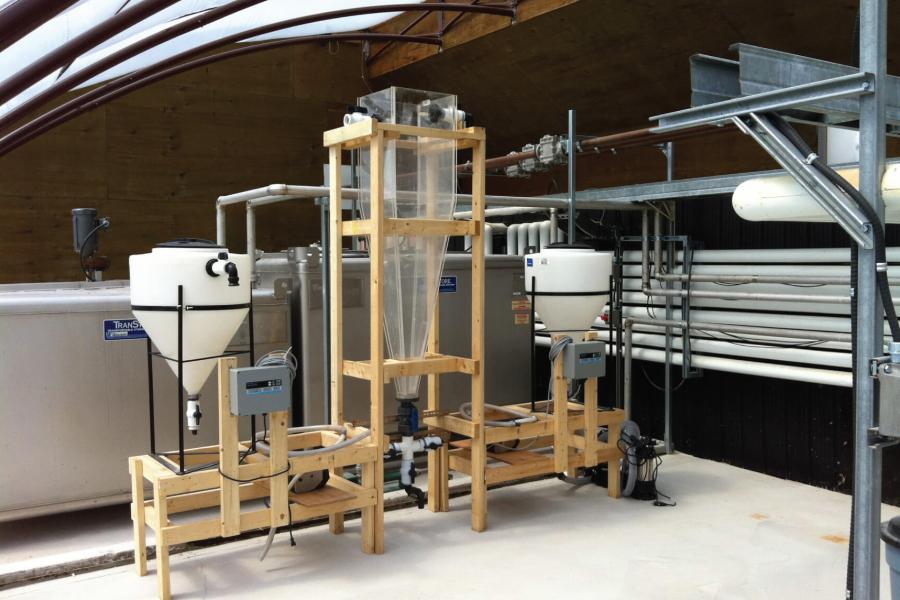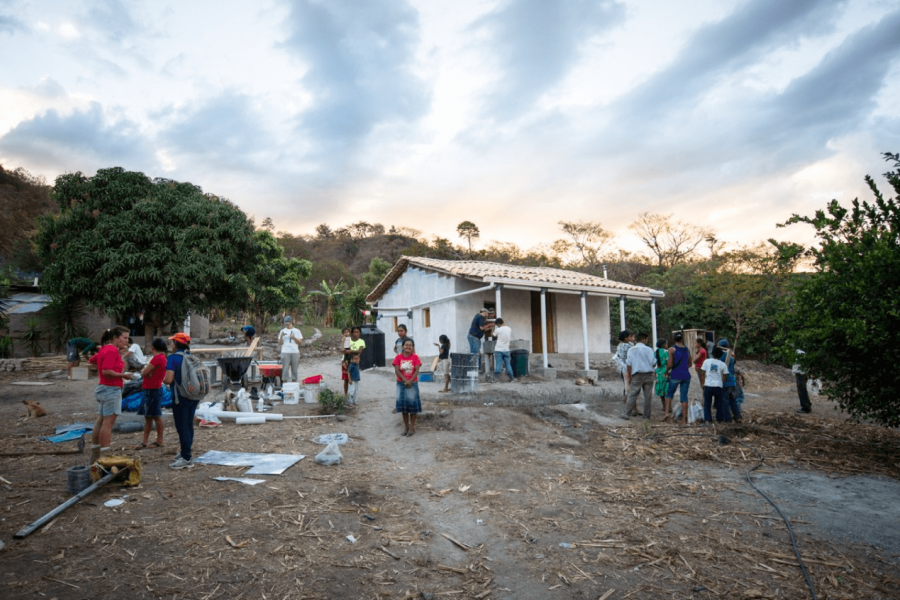 Program details
Expected duration: 4 years
Tuition and fees: Two years tuition, then continuing fees in subsequent years (refer to Graduate tuition and fees)
The PhD in Biosystems Engineering consists of coursework and a substantial research component. A minimum of 12 credit hours at the 7000 level or higher is required, and students must present, submit and defend a comprehensive thesis that constitutes a distinct contribution to knowledge in the field of study.
The department offers a Graduate Specialization in Engineering Education (GSEE) at the doctoral level. The GSEE requires 12 credit hours of coursework at the 7000 level and a thesis on an engineering education topic.
Research areas
Environment
Environmental impact assessments of agricultural and food production; animal and plant growth environments; management and utilization of agricultural and food processing wastes; land application of manure; odour measurement and control; protection and remediation of contaminated soil and groundwater; site preparation and selection; and environments in buildings designed for biological processes.
Food Engineering
Infrared processing of food; superheated steam drying; preservation and transport containers for meat; modified atmosphere storage of meat, fruits, and vegetables; fast freezing of fruits; mathematical modelling of food systems; compaction of flour; physical, thermal, and rheological properties of foods; and water activities of foods.
Instrumentation
Computer analysis of images for grading, orientation, and automation; sensors and data acquisition for biological systems.
Post-Harvest Preservation of Grains
Inter-disciplinary research on grain storing and drying systems; computer simulation of stored-grain ecosystems, physical methods of controlling insects and microorganisms; machine vision for automated handling and classification of grain; properties of grains and oilseeds; expert systems for managing stored products.
​​​​​​​Power and Machinery
Harvesting and processing of new crops such as hemp and sea buckthorn; precision farming, equipment for manure handling; guidance systems for agricultural machinery; tillage and seeding.
Soil and Water
Irrigation and drainage engineering; soil-plant-water relations; flow and contaminant transport in porous media.
Structures
Structural aspects of light-frame buildings; bulk solids storage structures (bins and silos); bulk properties of grains and powders; flow of bulk solids; use of wood and other structural materials; expert system-based structural design.
Admission requirements
To qualify for the PhD in Biosystems Engineering program, you must normally have a minimum of an MSc in Biosystems Engineering. In exceptional cases, this requirement may be waived by the department for applicants with a graduate degree in a related area.
Students making exceptional progress while enrolled in the MSc program may request to transfer to the PhD program, upon the consent of the department head and based on a recommendation from the student's advisory committee and the Biosystems Engineering Graduate Studies Committee.
Meeting these requirements does not guarantee admission to the program.
In addition to the admission requirements described here, all applicants must meet the minimum admission and English language proficiency requirements of the Faculty of Graduate Studies.
How to apply
The biosystems engineering PhD program accepts applications for Fall, Winter and Summer admission. Applications are submitted online and must include the following before they will be reviewed by the admissions committee:
$100 application fee (non-refundable)
Uploaded copies of transcripts from all post-secondary institutions attended
Statement of intent
CV/Resume
Two letters of recommendation
Proof of English language proficiency, if required
To find an advisor, explore the department of biosystems engineering's faculty and staff page and contact a faculty member whose research interests align with your own. Please note that your proposed advisor must hold a PhD or equivalent and be a member of the Faculty of Graduate Studies (typically includes academic staff holding a rank of assistant professor or above).
Please read the Faculty of Graduate Studies online application instructions before beginning your application.
Contact us
Admission and application inquiries
Faculty of Graduate Studies
Room 500 UMSU University Centre
65 Chancellors Circle
University of Manitoba (Fort Garry campus)
Winnipeg, MB R3T 2N2 Canada
graduate.admissions@umanitoba.ca
Phone: 204-474-9377
Monday to Friday
8:30 a.m. to 4:30 p.m.
Program inquiries
Department of Biosystems Engineering
Room E2-376 Engineering & Information Technology Complex
75 Chancellor Circle
University of Manitoba (Fort Garry campus)
Winnipeg, MB R3T 5V6
headbio@umanitoba.ca
Phone: 204-474-6033
Fax: 204-275-7512