Resources for new Faculty of Arts Students
Whether you are new to the UM or just new to the Faculty of Arts, these links will help get you started with your course selection, degree planning and some orientation information within our Faculty.
First Year Students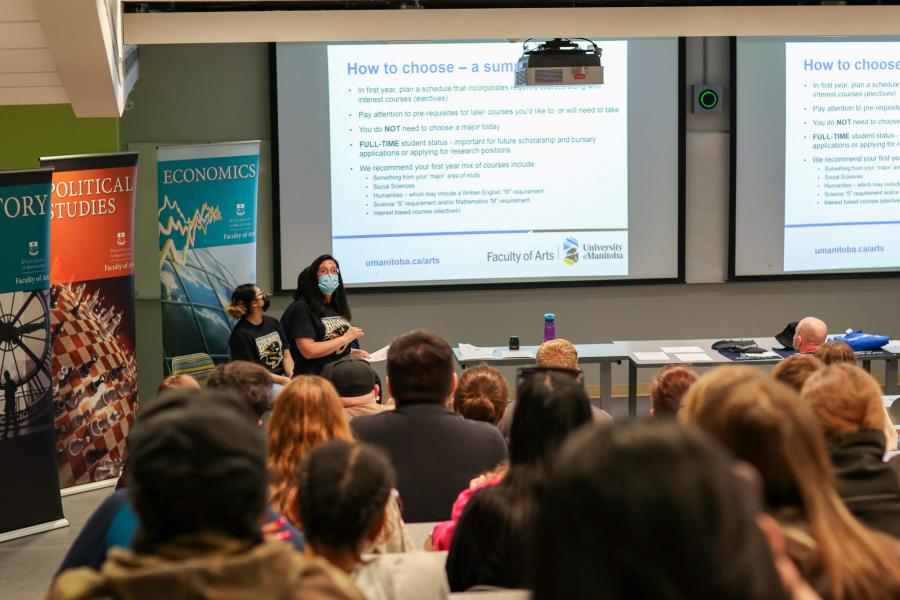 Welcome to the Herd - Faculty of Arts
June 18, 2022
Your future starts in the Faculty of Arts! Get to know your new faculty and the many options available to our undergraduate students. Learn some tips on how to prepare for course registration.
New to the Faculty of Arts (first year and transfer students)
New student orientation
Join us for UM Prep Week and Welcome Day to learn more about your new Faculty and what you can expect as a new student in Arts. Watch videos of past events to learn more about our many areas of study.
Introduction to Arts
Have you ever heard of the term 'Humanities'? What about 'Interdisciplinary Studies'? Or 'Social Sciences'?
 
What areas of study do they include? View our sessions below to learn about the majors and minors we offer in each. We'll also share what you can expect from your classes, professors and your new Faculty.
 
Intro to the Humanities and Interdisciplinary Studies
Intro to the Social Sciences
 
Want to get a closer look at some of the main areas of study in the Faculty of Arts? Check out the playlist below for all of the areas we've covered with professors. Learn about what the area of study offers, explore some cool courses and hear about potential occupations after graduation.
 
Arts areas of study
Welcome Day for new Arts students
Meet the Dean and fellow students during our Welcome Day Zoom get together. Hear tips on how to survive your first year as a Faculty of Arts student at the University of Manitoba.