Resources for new Faculty of Arts Students
Whether you are new to the UM or just new to the Faculty of Arts, these links will help get you started with your course selection, degree planning and some orientation information within our Faculty.
Orientation
Welcome Day for new Faculty of Arts students
Thank you to everyone who joined us on Welcome Day, Tuesday, September 5, 2023 to learn more about your new Faculty and what you can expect as a new student in Arts. 
We met the Dean and fellow Arts students. We heard tips on how to survive your first year as a Faculty of Arts student at the University of Manitoba and the Arts Student Body Council (ASBC) led us in a trivia challenge where you learned more about your Faculty. Plus, there were plenty of prizes to be won! 
View the presentation slides from September 2023 Welcome Day
First Year Students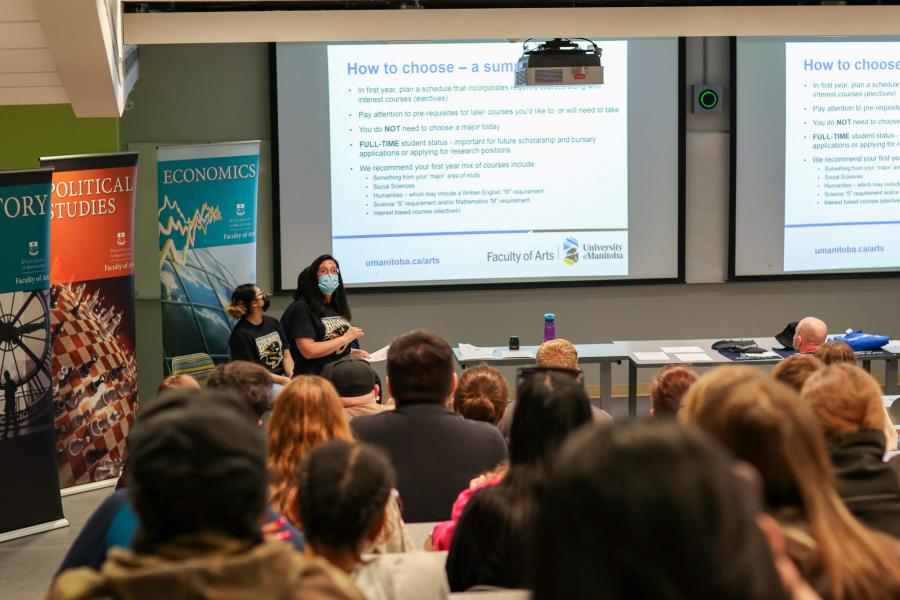 Welcome to the Herd - Faculty of Arts
June 18, 2022
Your future starts in the Faculty of Arts! Get to know your new faculty and the many options available to our undergraduate students. Learn some tips on how to prepare for course registration.
New to the Faculty of Arts (first year and transfer students)