UM Essentials
You've participated in Next Steps programming, accepted your letter of offer, registered for courses and have gotten the hang of video conferencing software like WebEx and Teams. Now it's time to complete UM Essentials!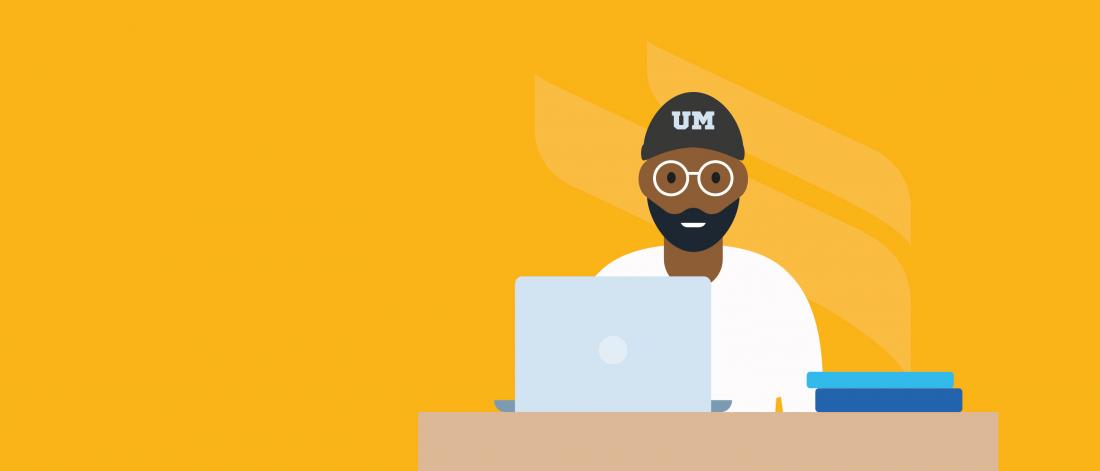 Get started online
UM Essentials, along with other orientation activities, like Math Bootcamp and Prep Week, is intended to help you prepare for your studies at the University of Manitoba. This 8-module course will:
Introduce you to offices at the University and the services and resources they offer.
Familiarize you with UM Learn, the University's Learning Management System, where most courses will operate in the Fall.
Connect you with colleagues with similar academic interests through discussion boards and groups.
Help you learn about the University community and help you find communities you want to connect with
All first year students must complete UM Essentials.
After completing UM Essentials you will be able to:
Explain your rights and responsibilities as a new student joining the University of Manitoba community.
Locate resources for navigating all areas of life as a new student.
Identify and implement strategies for effective online learning.
Summarize expectations for academic work.
Recognize opportunities for personal skill development and community engagement.
Demonstrate proficiency in using UM Learn.
You will receive an email to your @myumanitoba.ca email when you have been enrolled in the course. We do enrollments once a week.
Prizes and recognition information
For more information on UM Essentials, please e-mail umessentials@umanitoba.ca.
Received your enrollment email? Here's how to access the course.
Log into UM Learn using your UM Net ID (or activate your UMnetID if you haven't done so).
Select UM Essentials from your course list.
In the Content area, complete the "Start Here: Learner Readiness Welcome Survey" module to unlock the rest of the course.
If you have difficulty accessing UM Essentials, please let us know by email at umessentials@umanitoba.ca.
Welcome to Herd bisons!