UM Essentials
You've accepted your offer, registered for your classes, claimed your UM Net ID and now it's time to complete UM Essentials!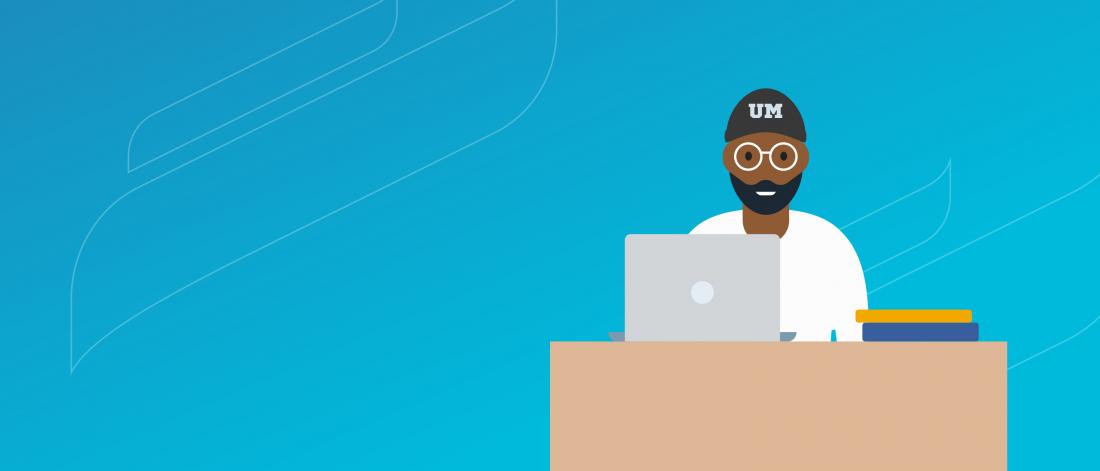 UM Essentials
The next online course starts December 1, 2022.
Get started online
UM Essentials, along with other orientation activities like Winter Welcome is intended to help you prepare for your studies at the University of Manitoba. UM Essentials introduces you to the supports and resources available to UM students and through completing UM Essentials, you will:
Gain a basic understanding of the campus layout and important locations;
Gain experience with UMLearn, the course management system at UM;
Learn about the 'university learning environment' and know what your professors will expect from you in your courses;
Learn about key support services available to students and how to access them;
Find out how to get involved in the UM campus community;
Understand the rights and responsibilities that you have a student.
All new students are expected to complete UM Essentials.
All first year students must complete UM Essentials.
After completing UM Essentials you will be able to:
Explain your rights and responsibilities as a new student joining the University of Manitoba community.
Locate resources for navigating all areas of life as a new student.
Identify and implement strategies for effective online learning.
Summarize expectations for academic work.
Recognize opportunities for personal skill development and community engagement.
Demonstrate proficiency in using UM Learn.
You will receive an email to your @myumanitoba.ca email when you have been enrolled in the course. We do enrollments once a week.