Student experience
Our culturally rich campus allows you to curate your university experience. Whether you're looking to connect with like-minded people or take time to keep physically and mentally well, there are services available to ensure you feel supported every step of the way.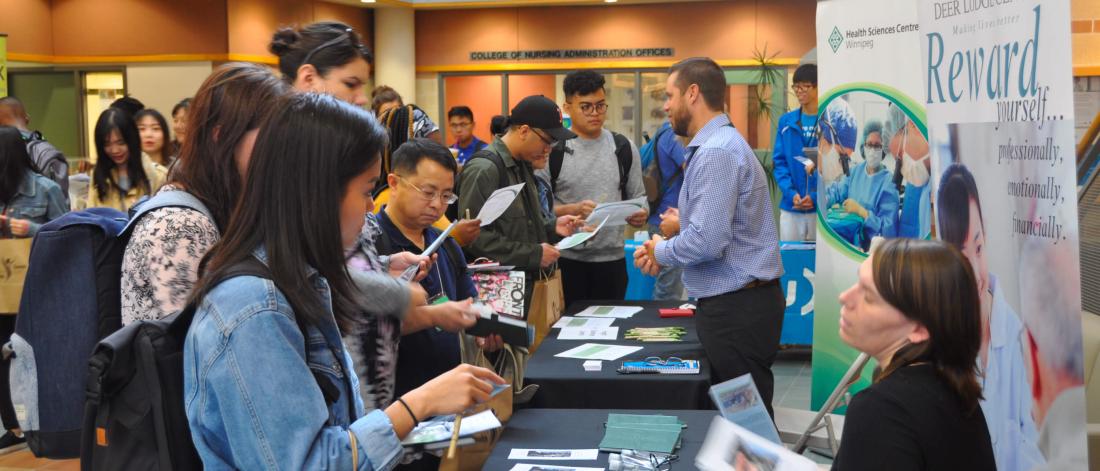 Student groups
Nursing Students Association (NSA)
Graduate Nursing Students Association (GNSA)
We're here to support graduate students in the College of Nursing, by fostering a relationship and open communication between graduate students and academic staff.
Our council members serve as graduate student representatives on various committees in the College, this allows us to represent your concerns and perspectives in the development and implementation of programs and policies as they relate to graduate studies in nursing.
And that's not all. We also work hard to create meaningful opportunities for you to network and learn. Details on upcoming events and workshops are emailed out regularly, be sure to keep eye out — we encourage you to take advantage of these opportunities.
Connect with us:Share your successes, concerns, or let us know how we can better support you. We're always looking for new members to join the GNSA council, drop us a line if you're interested or have any questions.
Phone: 204-474-8740
gnsaum@gmail.com
Room 220, 89 Currie Place Helen Glass Centre for Nursing
Canadian Nursing Students Association (CNSA)
The CNSA is the national voice of Canadian nursing students. For more information on how they are here to serve you or to become a member, check out the CNSA website.
Financial aid and awards
The College of Nursing offers a wide variety of bursaries and scholarships to students at different stages of their studies. The undergraduate resource page, and the graduate resource page each list available funding — along with eligibility requirements, how to apply and submission deadline. 
Equity diversity and inclusion
Supporting collaborative practice
You may also be looking for
Contact us
College of Nursing
Helen Glass Centre for Nursing
89 Curry Place
University of Manitoba (Fort Garry Campus) 
Winnipeg, MB R3T 2N2 Canada