Explore your career options with Human Resource Management
Consider what you can do with this program. Explore your career options. Learn which top skills are required, how many are currently employed, and what they are earning.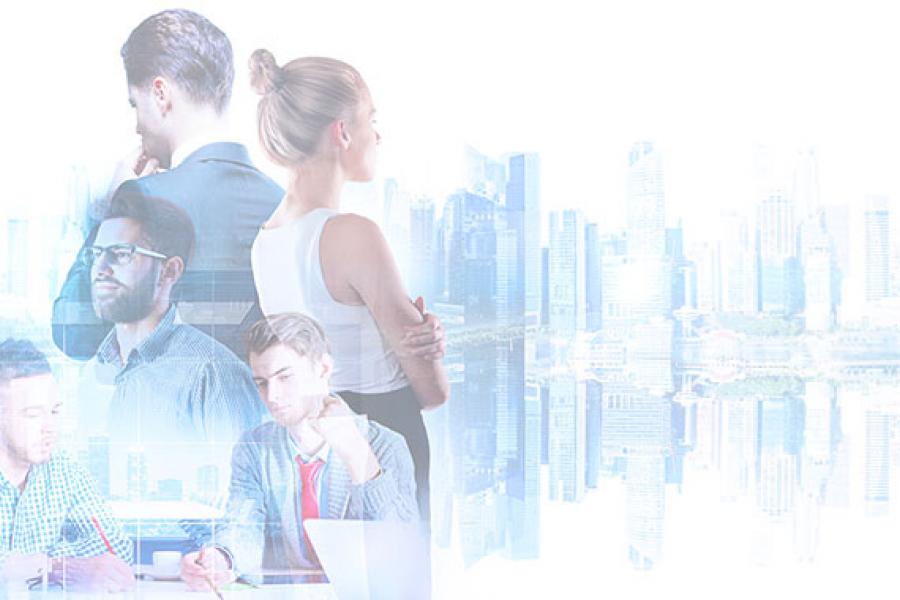 Program details
This program is for Canadian citizens and permanent residents. Information for international students who wish to study Human Resource Management can be found at Applied Human Resource Management.
Credential: Earn a University of Manitoba Certificate in Human Resource Management.
Fees: $4,970 for required courses, plus electives and $100 non-refundable application fee.
Pricing subject to change without notice.
Expected duration: 1 to 6 years, part-time
Application requirements: Grade 12 diploma or equivalent, or mature student status.  If primary language is not English, proof of English proficiency is required.
Prepare for CPHR certification. Graduates may be able to waive writing the National Knowledge Exam for CPHR accreditation to earn their Chartered Professional in Human Resources (CPHR) designation - the leading standard for HR professionals in Canada.
The Human Resource Management program is accredited by CPHR Manitoba. CPHR Manitoba members earn CPHR Continued Professional Development hours for completing courses in this program. Documentation to confirm hours earned is provided by UM Extended Education upon successful completion of each course.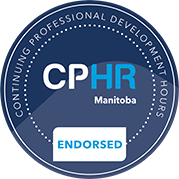 This program is designated by Manitoba Student Aid, available to Manitoba residents.

Keep learning. Apply this certificate towards a Bachelor of Arts Integrated Studies degree.
PDF for saving or printing
Program courses
Determine the courses you will need to complete this program.
This Extended Education program has open registration, which means that students can register for individual courses without being admitted to a program. Any courses taken within 10 years that are in the program will be applied to the student's program record. Please note that the course schedule below may change based on enrollment numbers and student interest.
Students will need to be admitted to a program before they will be allowed to graduate with a certificate.
Required courses
| Course number | Course name | Contact hours | Term(s) offered |
| --- | --- | --- | --- |
| HRM 0100 | Managing the HR Function | 36 | Winter, Summer, Fall |
| HRM 0110 | Human Resource Legislation | 36 | Summer, Fall |
| HRM 0122 | Recruitment and Selection | 30 | Fall, Winter |
| HRM 0124 | Workplace Health and Safety | 12 | Winter, Summer |
| HRM 0126 | Strategic Human Resource Planning | 24 | Fall, Summer |
| HRM 0128 | Measuring HR Efficiency and Effectiveness | 12 | Summer, Fall |
| HRM 0210 | Total Compensation | 36 | Winter |
| MGMT 0110 | Organizational Behaviour | 36 | Winter, Summer, Fall |
| MGMT 0202 | Staff Training and Development | 30 | Winter, Fall |
Elective courses
Choose a minimum of 36 contact hours.
| Course number | Course name | Contact hours | Term(s) offered |
| --- | --- | --- | --- |
| HRM 0202 | Labour Relations | 18 | Summer |
| HRM 0134 | Ethics and Social Responsibility | 18 | Fall |
| HRM 0130 | Employee Communication and Coaching | 18 | Winter |
| MGMT 0100 | Canadian Business: An Introduction | 36 | Winter, Summer, Fall |
How to apply
Complete and submit your Application Form (PDF):
Save to your computer before filling out the form.
To register for individual courses, please visit Courses.
You must be admitted to a program in order to graduate with your certificate.
Learn more about the program
Rana Noon
Human Resource Management, Grad

Lisa Rosin
Human Resource Management, Grad and Instructor
Extended Education UM Certificate programs, such as Management and Administration, Program Development for Adult Learners (formerly CACE) and Human Resource Management have become a valuable piece of our continuing education strategy.
Anna Wieler
Vice President, Human Resouces, Access Credit Union
Contact us
Extended Education
185 Extended Education Complex
University of Manitoba (Fort Garry campus)
Winnipeg, MB R3T 2N2 Canada
204-474-8800
Toll free: 1-888-216-7011