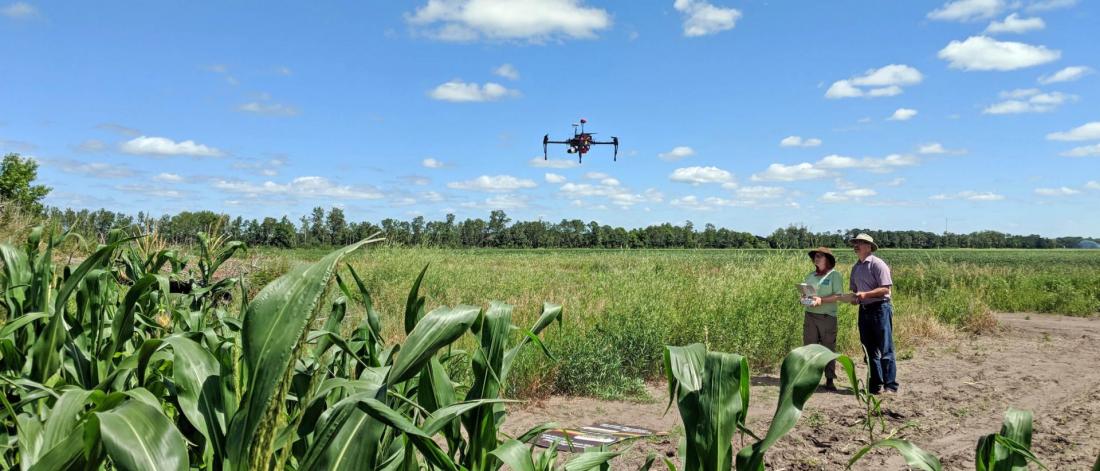 Study with us:
Research:
Research in the faculty is focused on the sustainability and productivity of the land base, enhancement of crop and livestock production and maintenance of soil. Some of our current research programs include:
Sustainable food production and communities: Sustaining and increasing the production of crops by enhancing soil management practices and reducing soil degradation that threatens food production.
Climate-smart soils: Exploring and promoting soil processes and management practices to better improve crop production in the evolving climate of the Canadian prairies.
Research funding
The Department of Soil Science provides funding for research assistantships and also encourages students with scholarships to apply. Students can apply for teaching assistantships and awards through the Faculty of Agricultural and Food Sciences and the University of Manitoba.
Community outreach: Our students and staff take their research findings relating to improved production and environmental sustainability to producers and the public. The Manitoba Agriculture and Food Knowledge Exchange (MAKE) is a resource for faculty scientists and collaborators to share research shaping agriculture and food production in Manitoba and around the world.
Facilities:
Our network of facilities can be found both on campus and around the province of Manitoba. Our researchers and students have access to equipment to conduct specialized research in a variety of areas.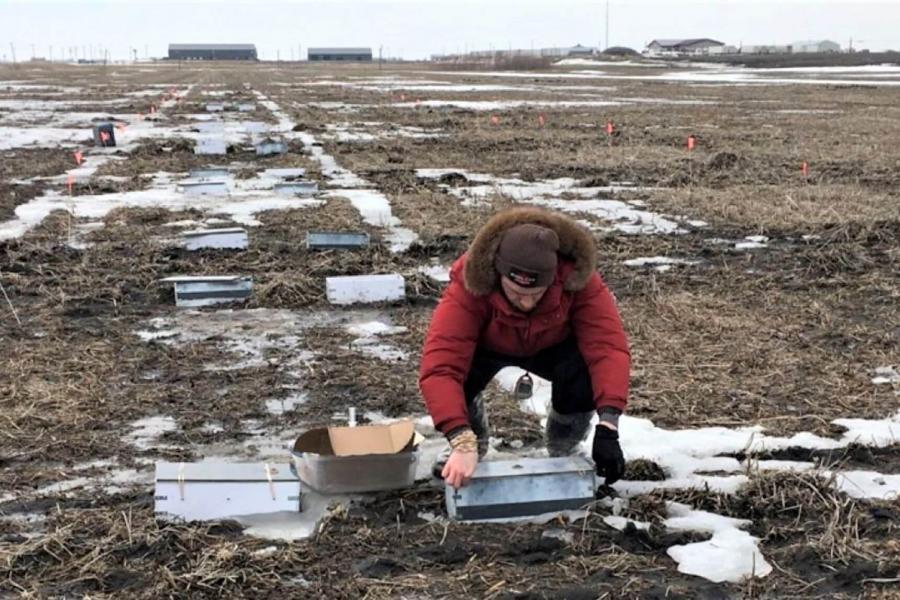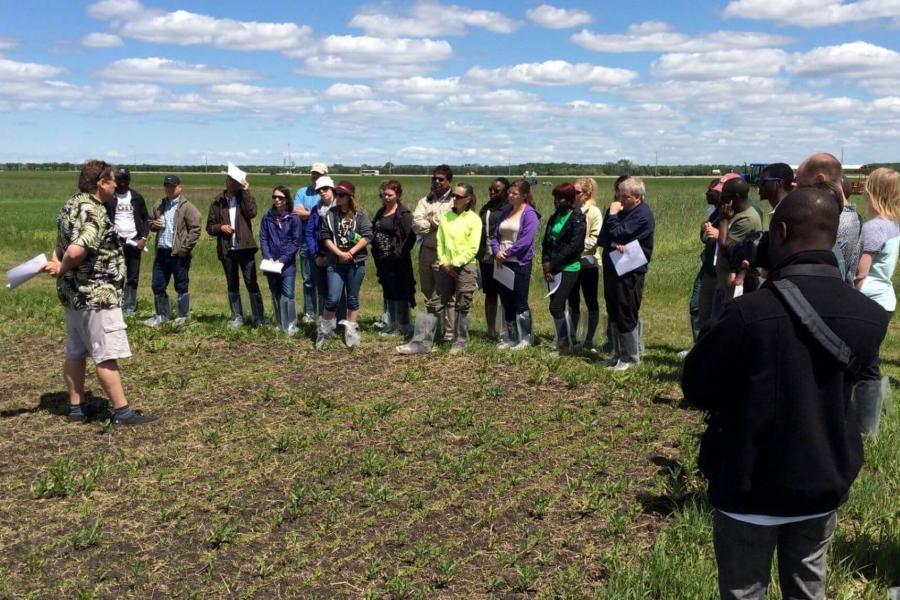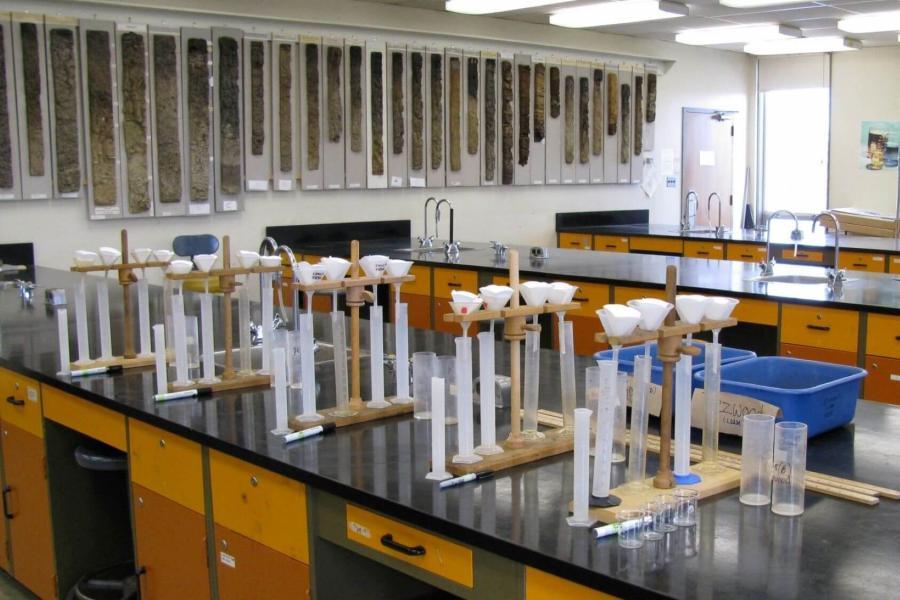 Program details
The Master of Science (Soil Science) program is a two-year thesis-based program consisting of a combination of coursework and research.
Master of Science (Soil Science)
Expected duration: 2 years
Tuition and fees: one year tuition, then continuing fees in subsequent years (refer to Graduate tuition and fees)
Coursework:
Students must complete a minimum of 12 credit hours of coursework.
All students are required to take SOIL 7220: Principles of Scientific Research and Communication and three credit hours of SOIL courses at the 7000 level.
Sample course offerings
SOIL 7170: Agricultural Micrometeorology
SOIL 7180: Environmental Chemistry of Pesticides and Related Compounds
SOIL 7210: Topics in Soil Fertility
SOIL 7220: Principles of Scientific Research and Communication
SOIL 7230: Topics in Landscape Processes I
SOIL 7240: Topics in Landscape Processes II
SOIL 7250: Topics in Soil Science
SOIL 7270: Advanced Soil Ecology
For full course descriptions, please visit the Academic Calendar.
Thesis:
Students must demonstrate competence in completing thesis research and pass an oral examination on their thesis subject.
Graduation requirements:
To meet graduation requirements, all students must demonstrate strong communications skills and hold (from their current program or in previous studies):
Nine credit hours in fundamental and applied soil sciences at the senior undergraduate or graduate level.
Three credit hours in experimental design and statistical analysis at the senior undergraduate or graduate level.
Admission requirements
The following are minimum requirements to be considered for entry into the Master of Science (Soil Science) program. Meeting these requirements does not guarantee acceptance into the program.
Admission requirements are those of the Faculty of Graduate Studies outlined in the Graduate Studies Regulations section of the Academic Calendar.
Applicants normally have a strong background in soil science and/or a strong background in the basic sciences related to the students proposed area of study.
The department head and the Soil Science Graduate Studies Committee will evaluate the adequacy of the applicant's background when making admission recommendations. 
In addition to the admission requirements described here, all applicants must meet the minimum admission and English language proficiency requirements of the Faculty of Graduate Studies.
How to apply
The Soil Science (MSc) program has three application deadlines per year. Applications must be completed online and include several parts:
$100 application fee (non-refundable)
Unofficial copies of transcripts
Curriculum vitae/resume
Two letters of recommendation (must be requested from within the application)
Proof of English Language Proficiency, if required
Please read the Faculty of Graduate Studies online application instructions before beginning your application.
Please contact the Department of Soil Science before submitting an application for admission. Applications without the support of a research supervisor are likely to be rejected.
Please note: Students must enter the name of their preferred advisor at time of application.
Application deadlines
Applications are reviewed on a rolling basis.
Applications open up to 18 months prior to start term.
Canadian and US applicants

| Term | Annual application deadlines |
| --- | --- |
| Fall (September) | June 1 |
| Winter (January) | October 1 |
| Summer (May) | February 1 |
International applicants

| Term | Annual application deadlines |
| --- | --- |
| Fall (September) | March 1 |
| Winter (January) | July 1 |
| Summer (May) | November 1 |
Applicants must submit their online application with supporting documentation and application fee by the deadline date indicated.
Contact us
Admission and application inquiries
Faculty of Graduate Studies
Room 500 UMSU University Centre
65 Chancellors Circle
University of Manitoba (Fort Garry campus)
Winnipeg, MB R3T 2N2 Canada
graduate.admissions@umanitoba.ca
Phone: 204-474-9377
Monday to Friday
8:30 a.m. to 4:30 p.m.
Program inquiries
Department of Soil Science
Room 362 Ellis Building
13 Freedman Crescent
University of Manitoba (Fort Garry campus)
Winnipeg, MB, R3T 2N2
soilsci@umanitoba.ca
Phone: 204-474-8153
Fax: 204-474-7642