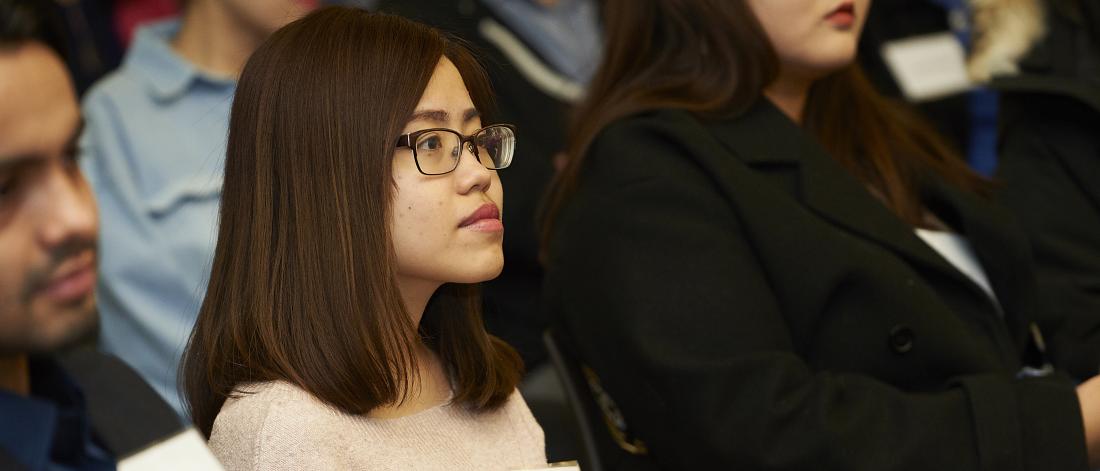 Experience the Asper difference
One-on-one guidance
We admit only a small number of students each year, ensuring you enjoy a rewarding one-on-one interaction with faculty members, mentors and scholars.
You'll receive direct guidance and feedback from scholars committed to excellence in research, publication, and teaching.
Hands-on experience
You'll gain invaluable hands-on experience with exciting research processes and methodologies by working closely with faculty members on research projects.
Fully accredited
The Asper School of Business is accredited by the Association to Advance Collegiate Schools of Business (AACSB) International, one of the highest standards of achievement for business schools worldwide. Only 5 per cent of business schools achieve this distinguished recognition.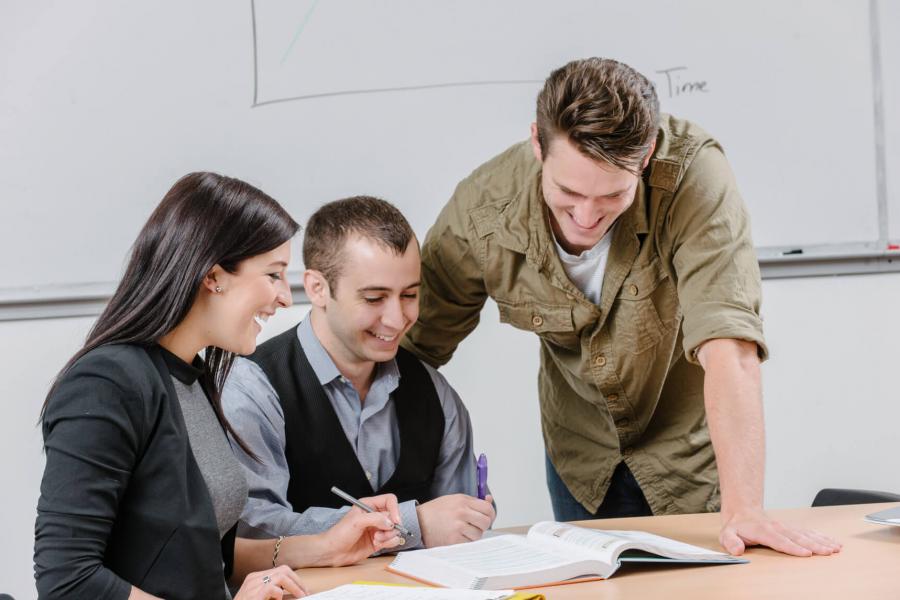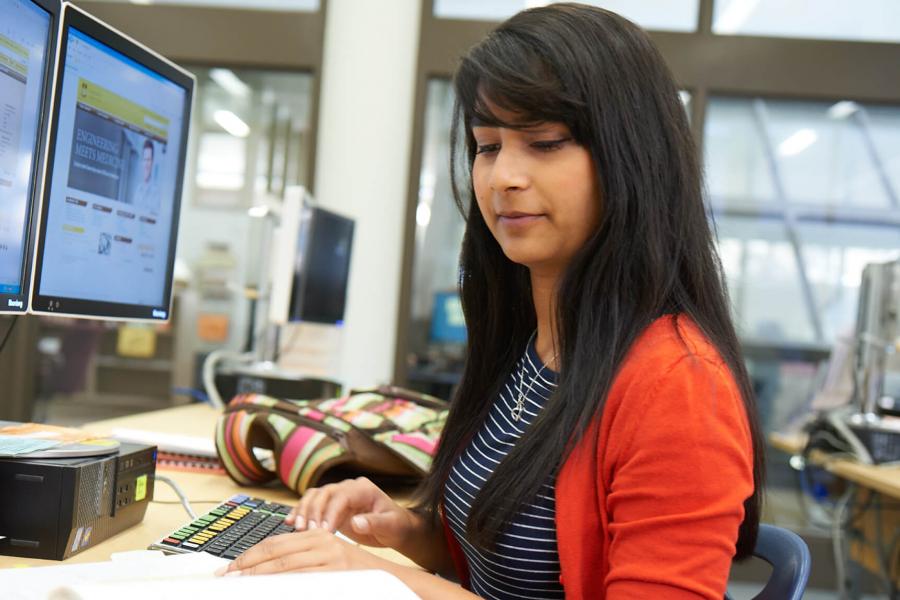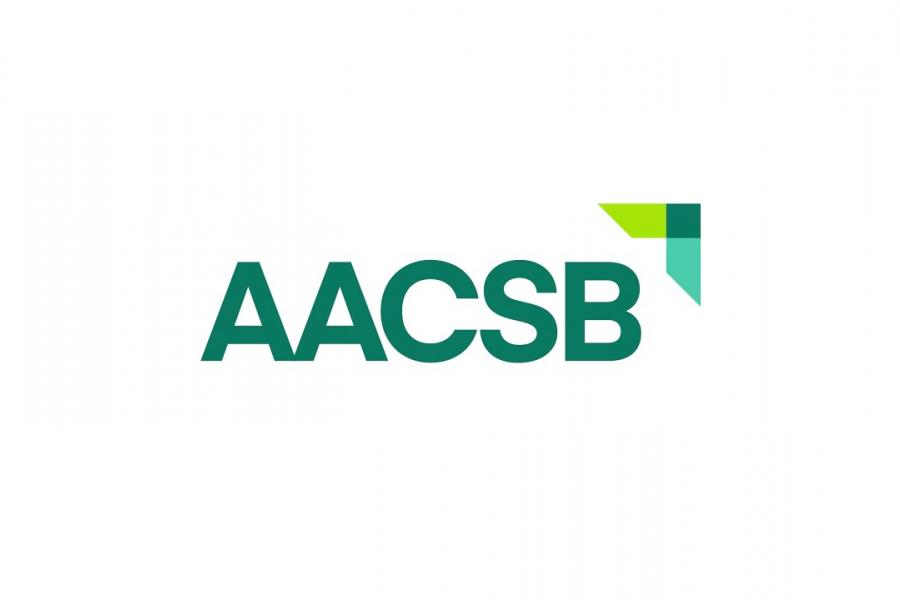 Program details
The MSc program in management is designed to produce graduates who have in-depth, rigorous training in their chosen management field that prepares them for employment or doctoral work.
Expected duration: 2 years
Tuition and fees: 1 year tuition, then continuing fees in subsequent years (refer to Graduate tuition and fees)
 
Students will spend at least the first year of their program in full-time residence. During this time, they will acquire substantial breadth and depth of knowledge in their chosen area of specialization and supporting area through graduate course work in the Asper School of Business and in related faculties in the University.
Program specializations:
Actuarial Mathematics
Finance
Marketing
Business Administration (Organizational Behaviour, Organizational Theory, Human Resource Management, Strategy, Entrepreneurship and Small Business)
Supply Chain Management
Degree requirements:
Students will be required to complete 18 credit hours plus a thesis or practicum. This minimum will include:
At least 6 credit hours of required graduate-level courses (7000 level or above) in area of specialization
Up to 12 credit hours of optional courses (subject to the approval of the Asper School Graduate Research Programs Committee)
A thesis or practicum.
Admission requirements
The following are minimum requirements to be considered for entry into the Master of Science in management program. Meeting these requirements does not guarantee acceptance into the program.
Students admitted to the MSc in management will generally possess:
A management/business degree with a major or minor in the same area or a similar area to that pursued in the MSc or, a degree a cognate or foundational disciplinary area (i.e.: psychology, sociology, economics, mathematics); 
An interest in research, as evidenced by a statement of purpose;
Proficiency in written and spoken English of at least the level required by the Faculty of Graduate Studies;
A minimum GMAT of 600 or comparable GRE score. The score must be no older than five years;
Satisfactory recommendations from three referees, at least two of whom must be academics. For the purposes of recommendation letters, an academic is defined as someone who has taught or supervised research of the applicant in a post-secondary educational setting.
In addition to the admission requirements described here, all applicants must meet the minimum admission and English language proficiency requirements of the Faculty of Graduate Studies.
How to apply
Applications for the MSc program are accepted once a year for Fall entry. Applications must be completed online and include several parts:
$100 application fee (non-refundable)
Unofficial copies of transcripts
CV or resume
Statement of intent
GMAT or GRE, with a minimum score of 600
3 letters of recommendation from academic references
Proof of English language proficiency, if required
Please read the Faculty of Graduate Studies online application instructions before beginning your application.
GMAT and GRE resources
The Graduate Management Admission Test (GMAT) and Graduate Record Examinations (GRE) are standardized tests used to demonstrate academic qualification for graduate programs. Applicants to the Asper (MSc) must provide one of these test scores as part of the admissions process.
Contact us
Admission and application inquiries
Faculty of Graduate Studies
Room 500 UMSU University Centre
65 Chancellors Circle
University of Manitoba (Fort Garry campus)
Winnipeg, MB R3T 2N2 Canada
graduate.admissions@umanitoba.ca
Phone: 204-474-9377
Monday to Friday
8:30 a.m. to 4:30 p.m.