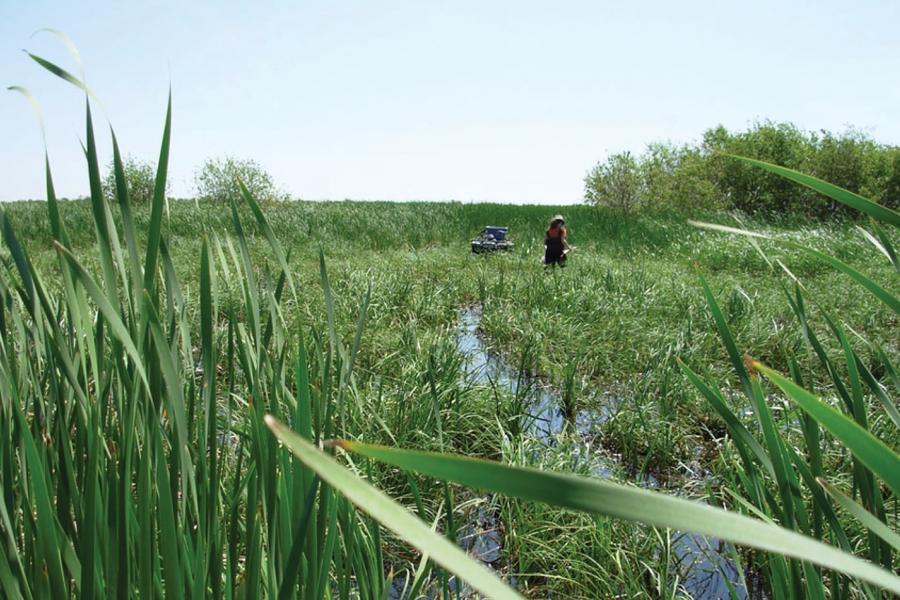 Study with us
Biosystems Engineering students learn to integrate the knowledge of biological sciences into engineering applications in order to develop practical solutions to problems associated with biological systems. Biosystems professors often employ students to work on exciting research projects during the summer months, giving them an opportunity to apply their knowledge and also earn a salary. Small class sizes allow one-on-one interactions with professors and provide students with great opportunities to develop their communication skills through in-class presentations.
Our program strives to graduate design-ready engineers prepared for professional practice by providing students with a broad foundation in the application of engineering principles to biological systems. Our program is accredited by the Canadian Engineering Accreditation Board.
 
Programs of study
Biosystems engineers have a tendency to pursue careers where they can help people, preserve the environment and tackle societal problems.
Undergraduate student resources
As a Biosystems undergraduate student, you can take advantage of opportunities and supports from academic focus areas to student groups.
Our alumni
Biosystems Engineering alumni can work in Industries such as agriculture, environment, government, oil and gas, research and design, and pharmaceutical development applying the skills they learn throughout their degree.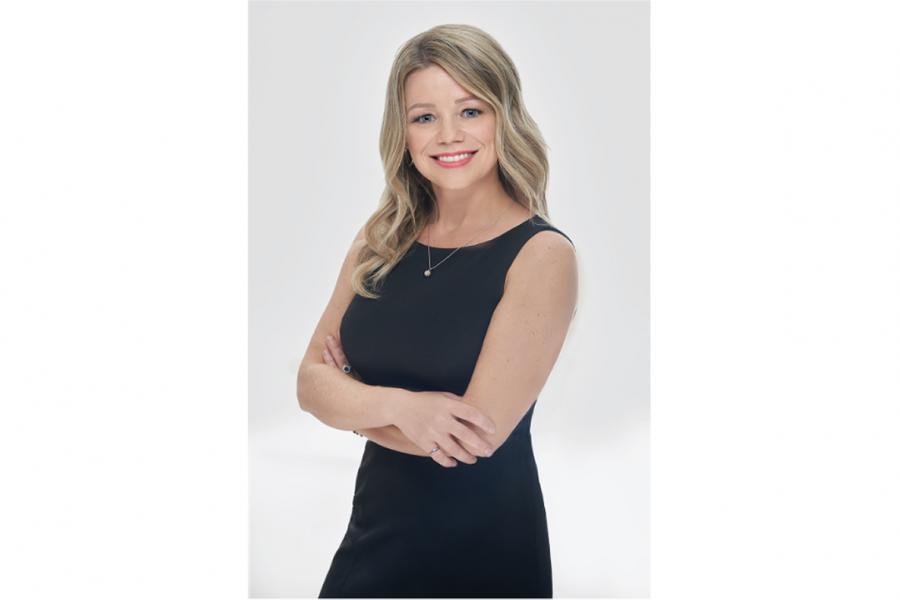 Rebecca Austman
BSc (BioE), 2004
Rebecca is the Regional Manager of Clinical Engineering for Diagnostic Imaging Technology with the Winnipeg Regional Health Authority. She helps plan and implement imaging equipment projects with a team of service technologists. In 2020, Rebecca received the Outstanding Canadian Biomedical Engineer award from the Canadian Medical & Biological Engineering Society. Rebecca is inspired by new technologies and processes that contribute to patient care and improvements in the healthcare system.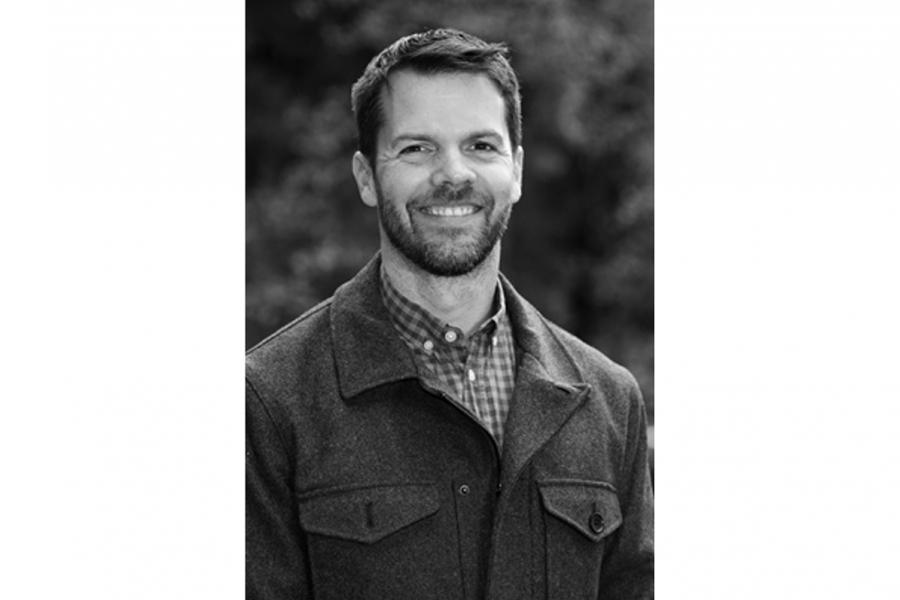 Norman Barmeier
BSc (BioE), 2001
Norm is a designer and technical project director. His proudest achievement is managing the construction and commissioning of Canada's first retail hydrogen fueling station in 2018. Norm is also a councilor for the Village of Lions bay serving on Infrastructure and Climate Action committees. Norm draws inspiration from his parents whose creativity, sense of adventure, hard work, and respect for nature put him on a path of technical environmental stewardship.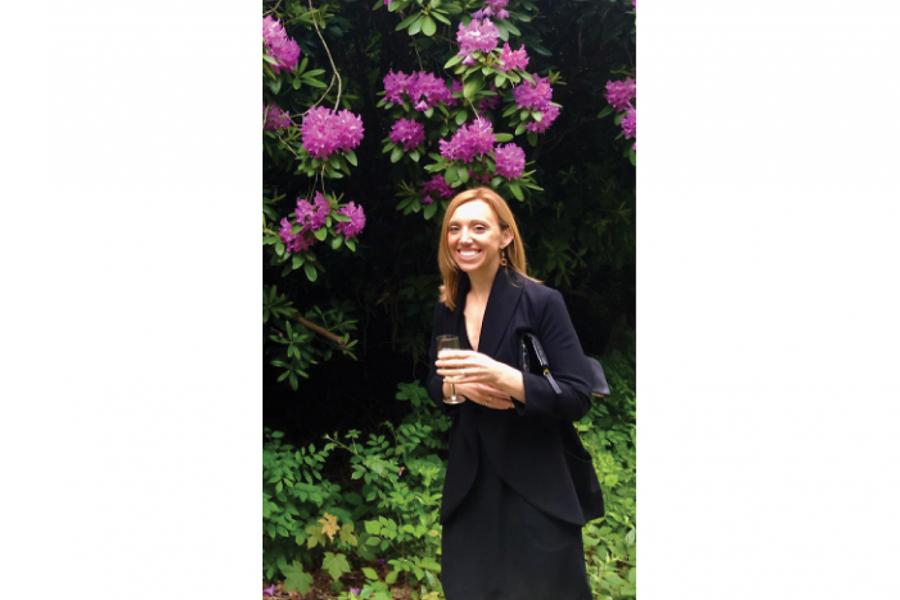 Keri Bouchard
BSc (BioE), 2010
Keri is an Account Manager for Controlled Environments Limited (CONVIRON). Her work focuses on collaborating with researchers to develop equipment specifications for advances in plant science and pharmaceuticals production. Keri is passionate about providing solutions to meet global demands for plant-based food and health products. She is inspired by the research developed through each project and its broader impacts, including work that involved the production of a COVID-19 vaccine.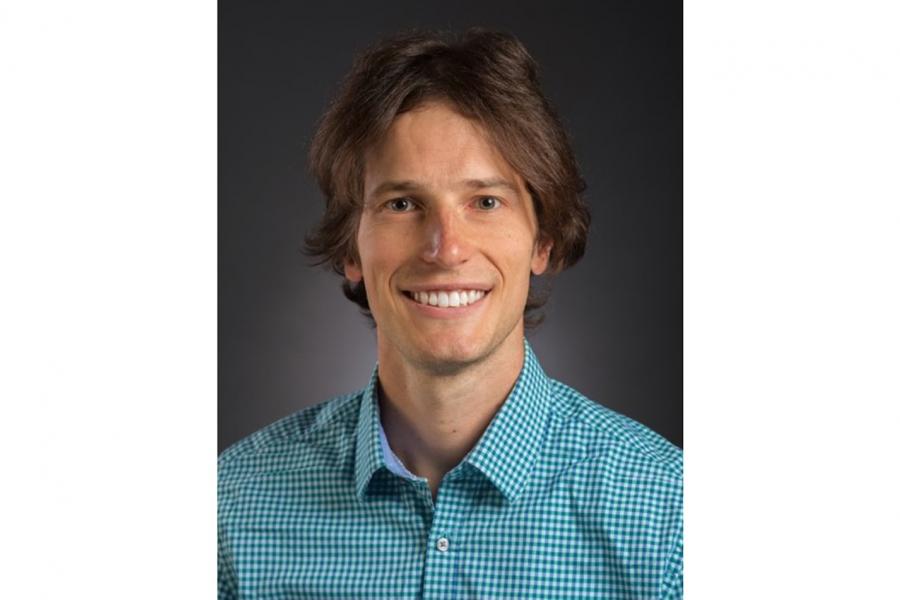 Warren Blunt
BSc (BioE), 2011
Warren has worked at the interface of engineering and microbiology to develop microbial processes for the production of renewable bio-products (chemicals, fuels, and polymers). He currently works for the National Research Council's Aquatic and Crop Resource Development Centre, in the Fermentation and Bio-products team. Warren is inspired by concepts and ideas that expand the world's bio-economy while supporting more sustainable, closed-loop agricultural and industrial practices with improved value chains.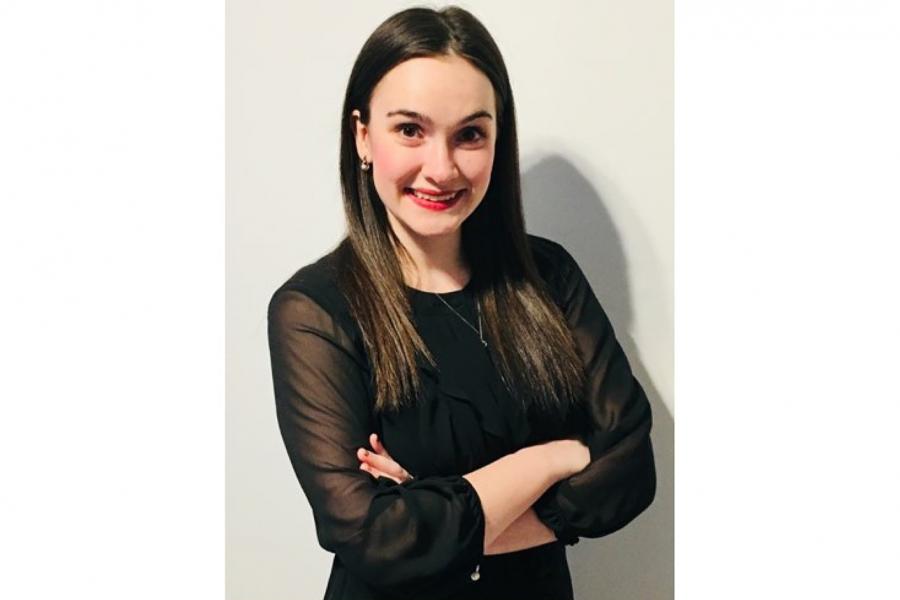 Janice Braga
BSc (BioE), 2016
As the Environmental Manager at Gerdau Manitoba, Janice manages Environmental Act Licenses, Environmental Management Systems, Greenhouse Gas Accounting and Reporting, and various Safety Programs. Janice thoroughly enjoys working as a stakeholder in Carbon policy development (federally and provincially), taking a sustainable approach by considering the environment, people and the economy. Janice has been fortunate to have strong women role models in her family who pursued STEM careers.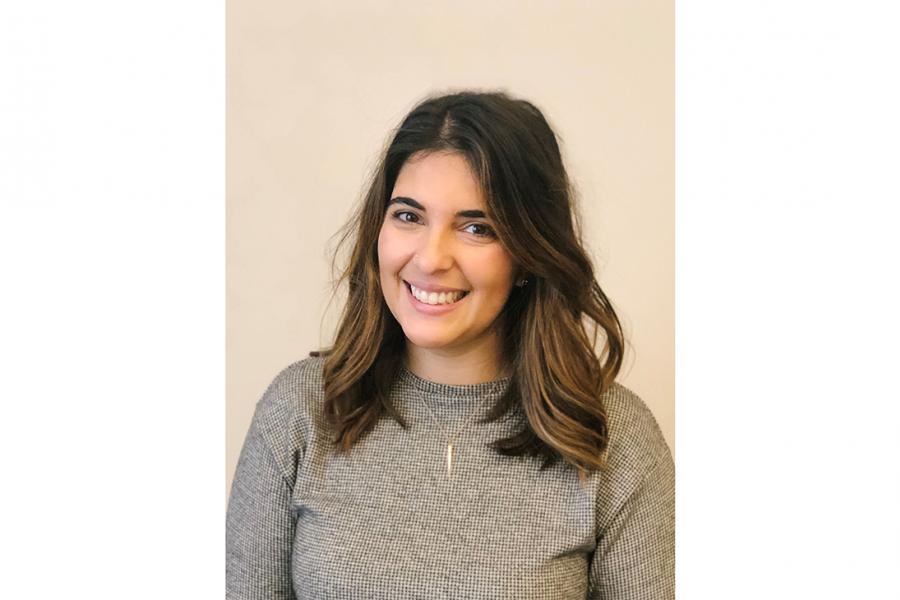 Irene Davies
BSc (BioE), 2015
Irene works in Environmental Impact Assessment and Permitting for projects in Manitoba and across Canada. She has coordinated public participation from local First Nations and Citizens of the Manitoba Métis Nation in field programs to gain traditional knowledge of the study area and receive input. Irene is passionate about the use of Traditional Knowledge in Environmental Assessment and building relationships between resource developers and local communities.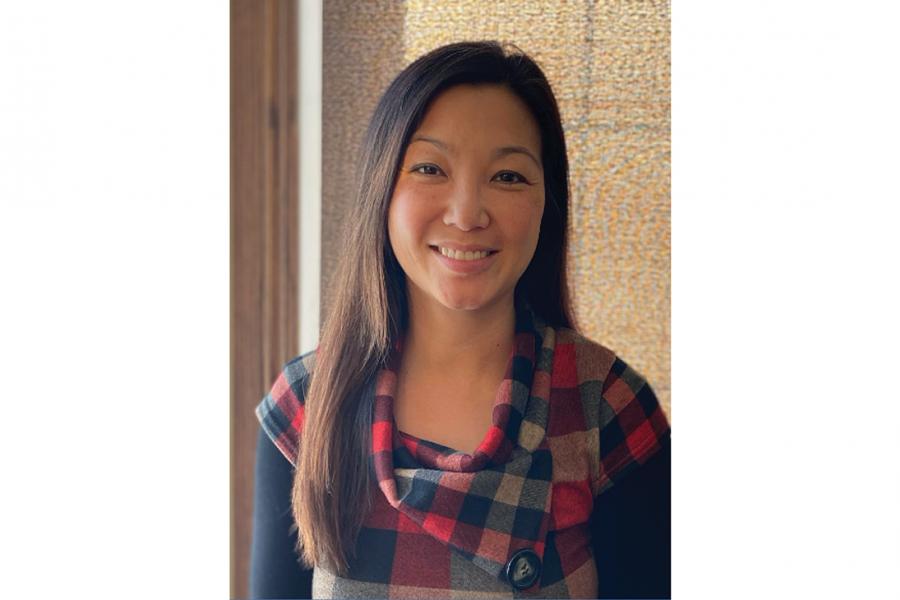 Van Doan
BSc (BioE), 2002
Van is an agricultural engineer for the Province of Manitoba, working on agri-energy projects including on-farm anaerobic digestion, biodiesel production and biomass energy, as well as sub-surface drainage projects looking at optimizing crop environments and reducing production risks. Van's inspirations are her humble and brave parents who risked everything to escape Viet Nam, her brilliant husband who is always respectful, generous and encouraging and her three amazing children.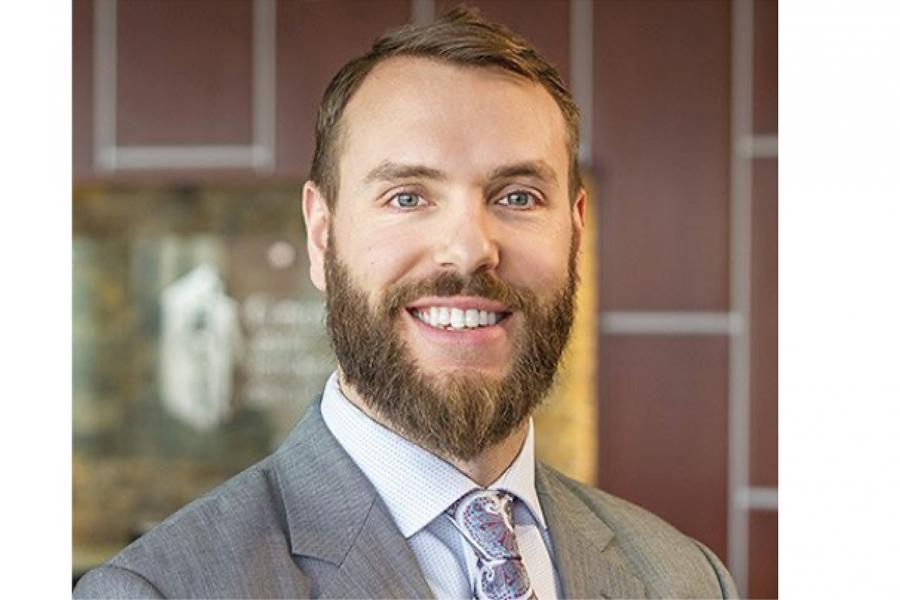 Trevor Gascoyne
BSc (BioE), 2010
Trevor is the Director of Operations at the Orthopaedic Innovation Centre, and is focused on medical device testing, clinical evaluation, and implant failure analysis. Being a part of life-changing surgeries for people suffering from debilitating arthritis and other musculoskeletal conditions is what motivates him. Trevor was particularly proud to have been a part of the clinical implementation of a novel hip replacement device – the first implanted in the world.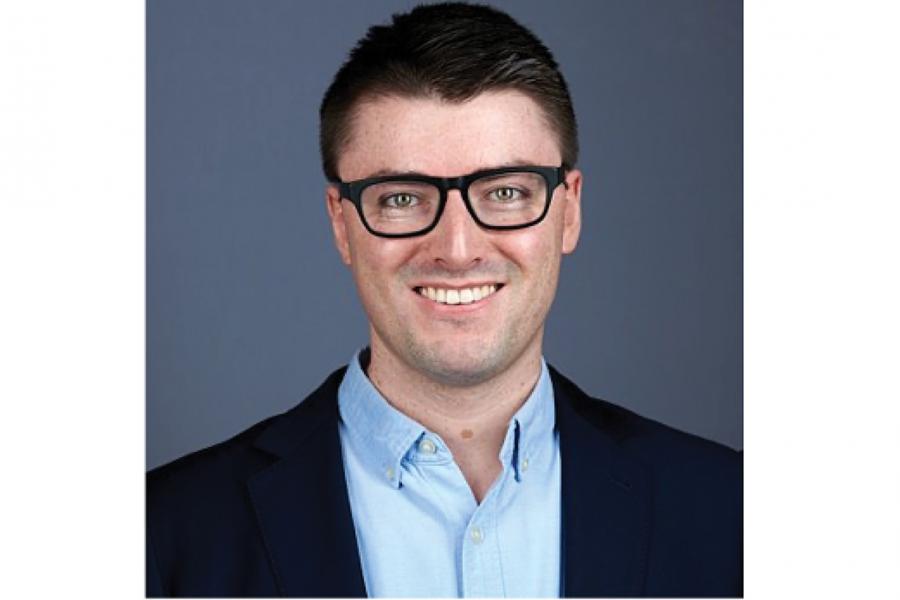 Tyler Grant
BSc (BioE), 2010
After studying biosystems engineering, Tyler attended the University of Oxford as a Rhodes Scholar and MIT as a Max Planck Fellow to develop novel tissue engineering and drug delivery solutions. As a biotech entrepreneur, Tyler leads up research and development at Lyndra Therapeutics in Boston. Tyler is particularly passionate about a collaboration he established with the Bill and Melinda Gates Foundation, whose goal is to eradicate malaria from the globe.
Nelson Howe
BSc (BioE), 2014
Nelson worked for a number of agricultural and HVAC manufacturing companies testing and developing new and innovative products. Nelson strives to make better products and processes by challenging the status quo when he finds inefficiencies. One of Nelson's most recent accomplishments was as the Lead Test Engineer supporting the development of a new plant growth chamber design from its conception to its release to market.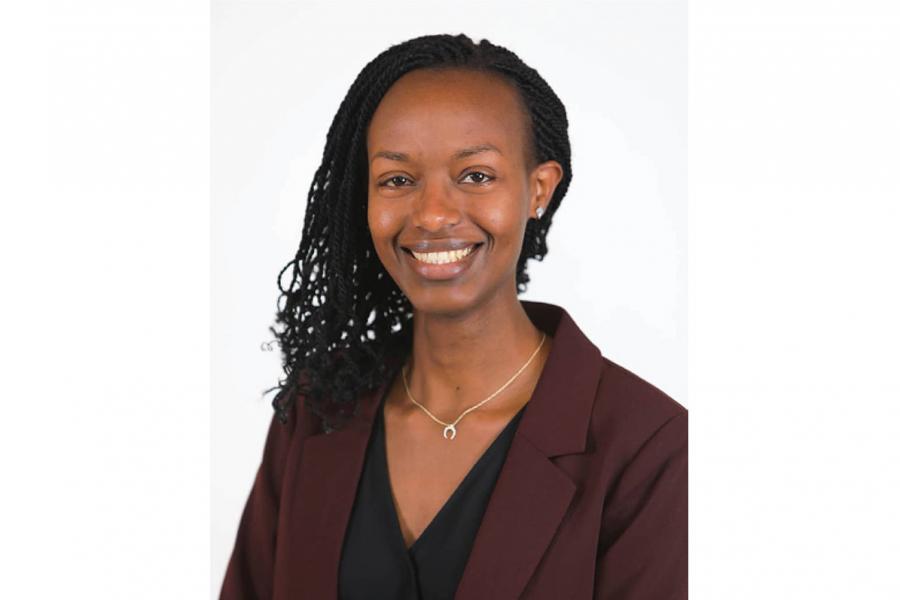 Grace Kankindi
BSc (BioE), 2014
Grace is a Strategic Investment Analyst at Rwanda Development Board, where she negotiates investment deals on behalf of the government. Grace is inspired by her work, as each deal makes a significant positive impact in Rwanda by creating jobs, unlocking private investment, and providing opportunities for young entrepreneurs. Grace also worked as a Senior Associate in Structured Finance at Sol Systems, a solar energy investment firm based in Washington, DC.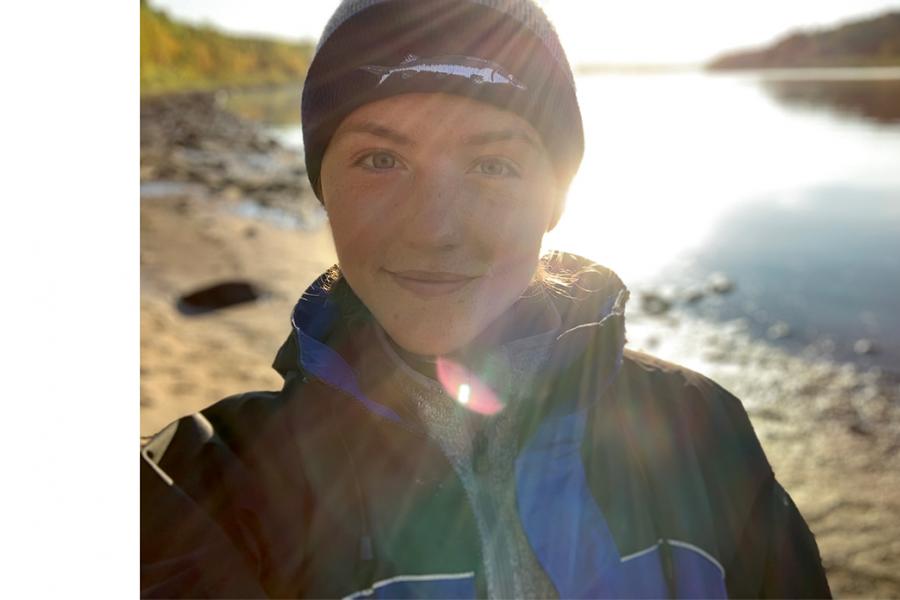 Andrea Kneale
BSc (BioE), 2014
Through her work in river habitat science at Fisheries and Oceans Canada, Andrea has contributed to a variety of environmental and resource management projects. Andrea believes in the benefit of an integrated, multidisciplinary management system and collaboration with Indigenous knowledge holders for the betterment of Canada's waters. Andrea is drawn to the beauty and diversity of the natural environment, and hopes for future generations to experience a similar connection with nature.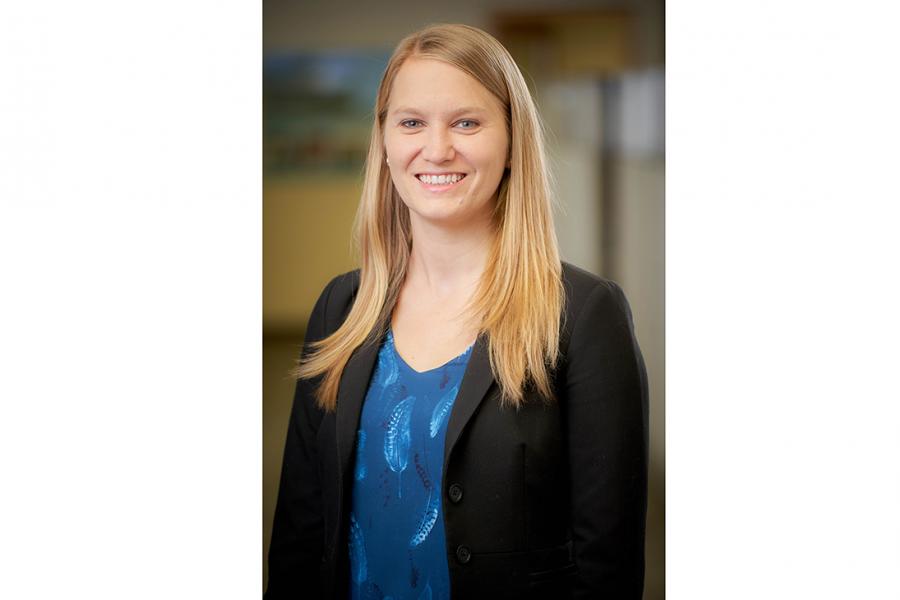 Vanessa Krahn
BSc (BioE), 2013
Vanessa is an Environmental Engineer at Dillon Consulting Ltd. She has worked on environmental site assessments, mine rehabilitation, spill response, remedial options analysis, implementation of remediation strategies, and monitored natural attenuation assessments. Vanessa is particularly proud of projects that are essential to the health of communities such as providing clean groundwater for drinking, or using native microbial populations to remove contaminants through bioremediation.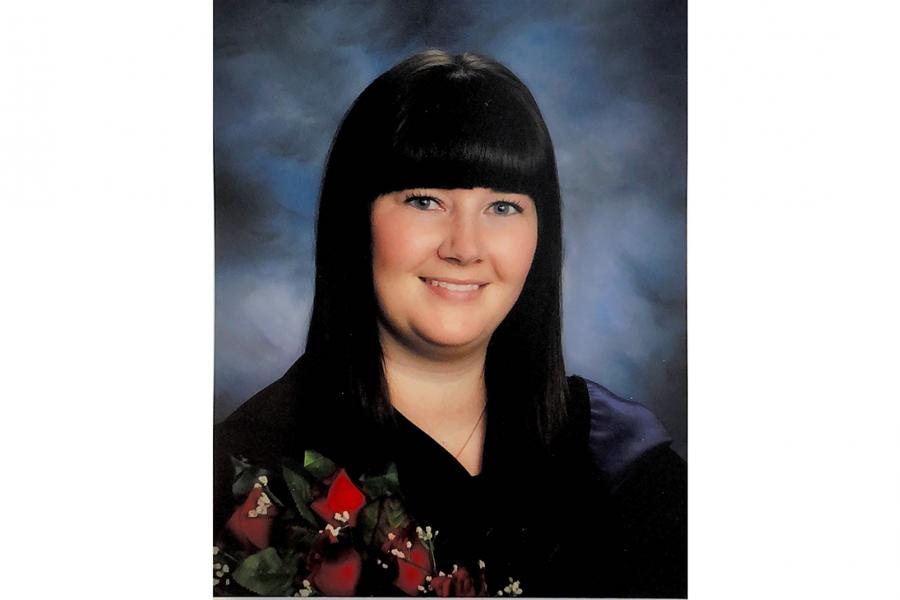 Jordan Langrell
BSc (BioE), 2006
After graduation, Jordan continued her studies in the Faculty of Medicine, completing a residency in Obstetrics and Gynecology. Jordan is amazed by how seamlessly the principles of engineering have been integrated into her understanding of medicine, and more notably into her surgical practice. She is passionate about women's health, and is looking forward to a career with opportunities to impact her profession and her community.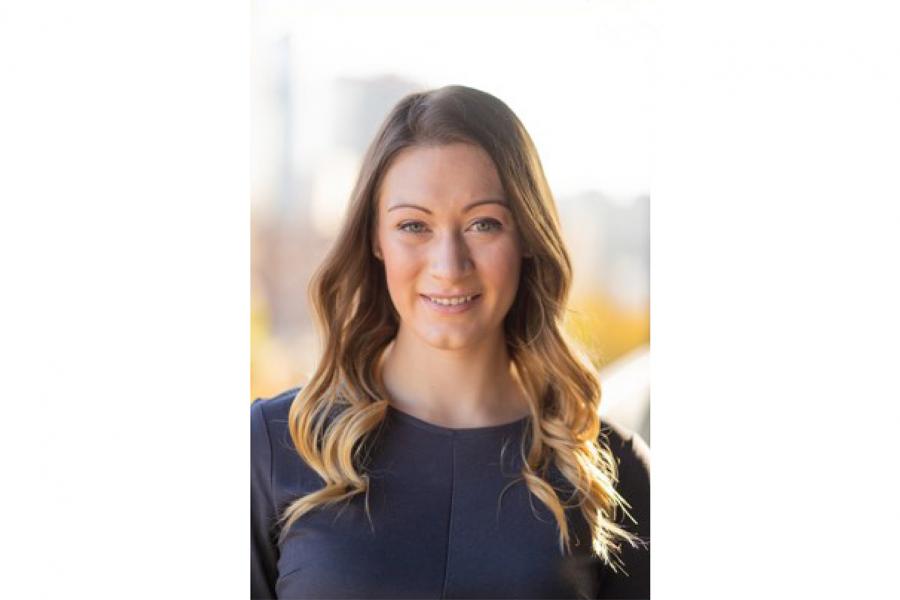 Hunter Loewen
BSc (BioE), 2018
Following her graduation, Hunter commenced studies at the University of Calgary, Faculty of Medicine. She is looking forward to pursuing a specialization in the area of Physical Medicine & Rehabilitation. Hunter is inspired by the intersection of engineering and medical principles within rehabilitation medicine, and the degree to which both are integral in changing the lives of patients affected by conditions ranging from stroke to spinal cord injury to cerebral palsy.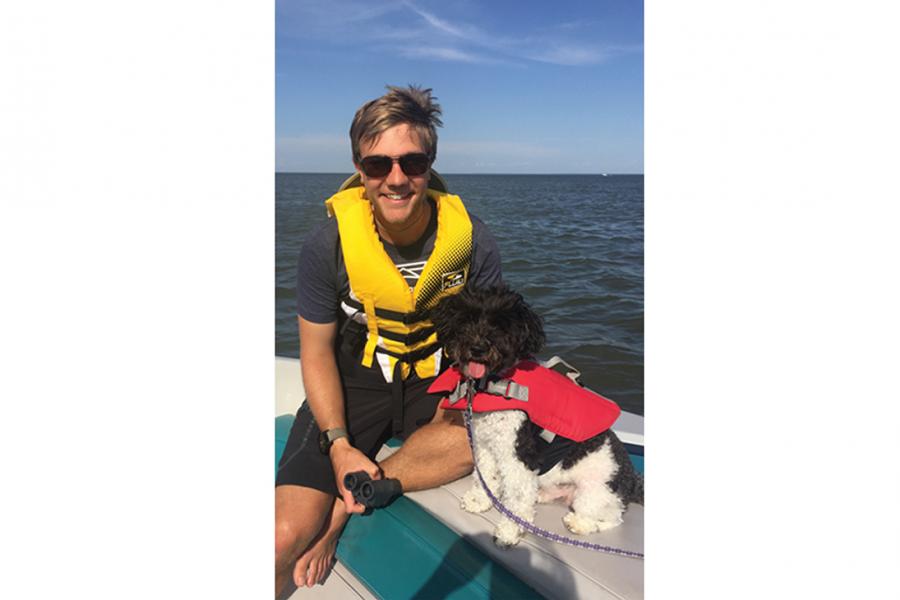 Kenton McCorquodale-Bauer
BSc (BioE), 2017
After graduating from biosystems engineering, Kenton has continued to study wastewater treatment technologies and applications. He is currently working towards his PhD, researching Engineered Floating Wetlands (EFWs) for the treatment of antibiotics and antibiotic resistant genes in municipal lagoons. Kenton is inspired by Manitoba's beautiful lakes and nature and hopes that his research can contribute to the preservation of lakes and water bodies both locally and globally.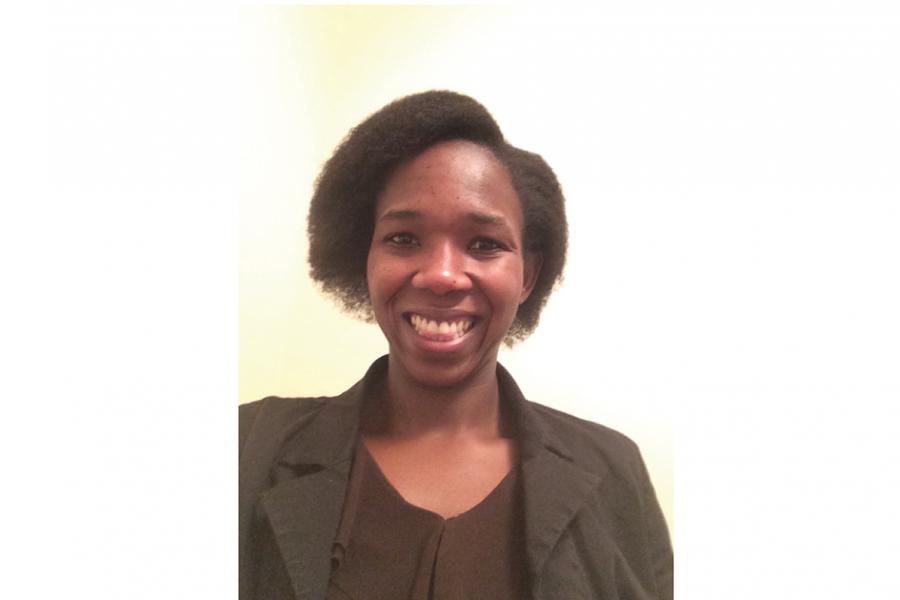 Carol Nabanoba Musoke
BSc (BioE), 2015
Carol is an Environmental Engineer and Project Manager with Tetra Tech Canada Inc. Carol works on the design and construction of water and wastewater treatment plants, primarily focusing on providing clean water and sanitation facilities for First Nations and rural municipalities. Carol is passionate about working closely with First Nations communities to ensure that the needs of the communities are met and economic development is maximized.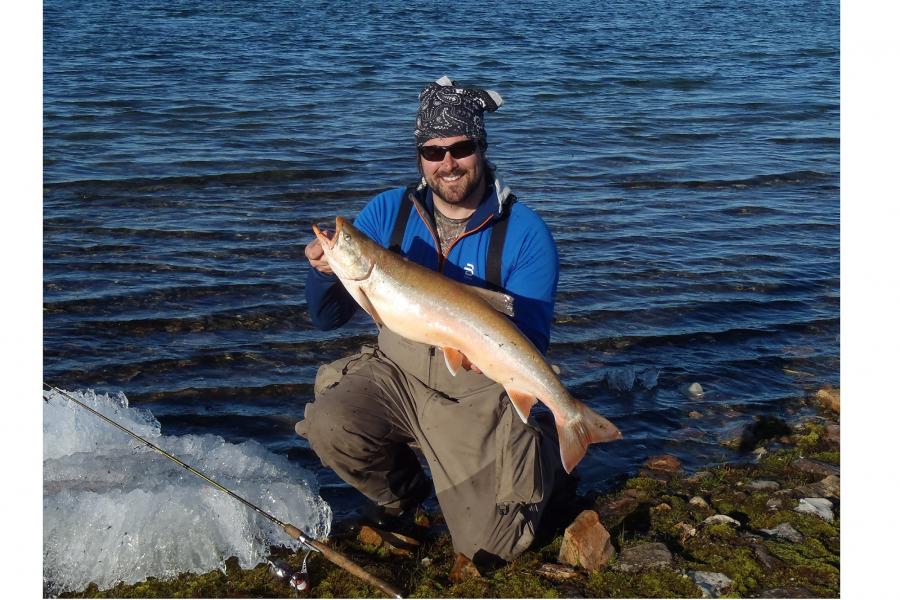 Dan Nenadov
BSc (BioE), 2014
Dan is Project Manager and Consulting Engineer for Accutech Engineering Inc. His work focuses on designing and delivering building infrastructure in Canada's far north. He specializes in Arctic Engineering, permafrost foundations, project management, and building assessments. Dan has a passion for working in remote areas. He strongly believes that remote communities deserve high quality, cost effective infrastructure designed to meet their specific functional and cultural needs.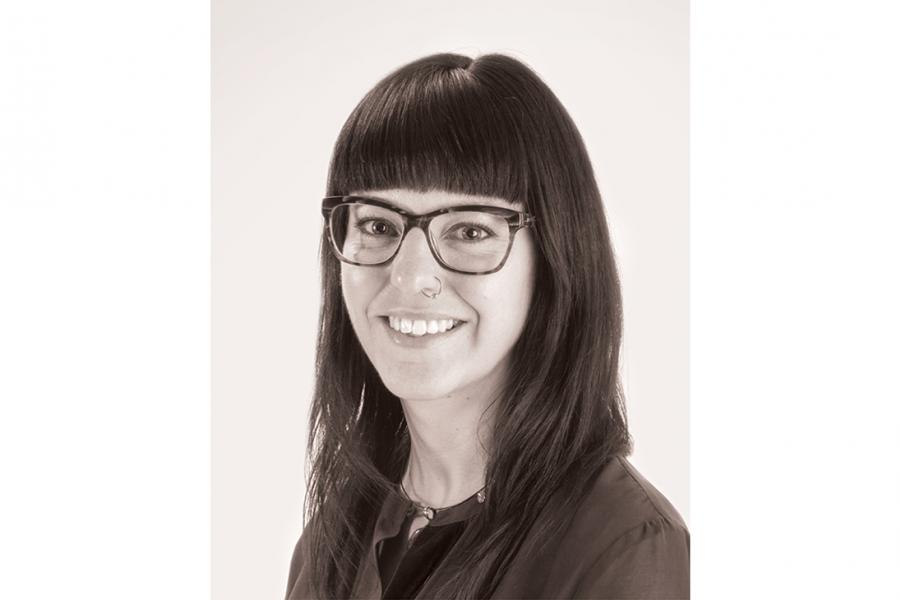 Diana Nicholson
BSc (BioE), 2006
Diana is passionate about working with people in crisis, including those surrounded by disease, disaster and armed conflict. Partnering with Doctors Without Borders, Diana has been to refugee camps in Chad, South Sudan and the Central African Republic, and to the frontlines of the Ebola outbreak in Sierra Leone. As a water sanitation specialist Diana designed and built structures to bring clean water, along with hope and dignity, to communities in turmoil.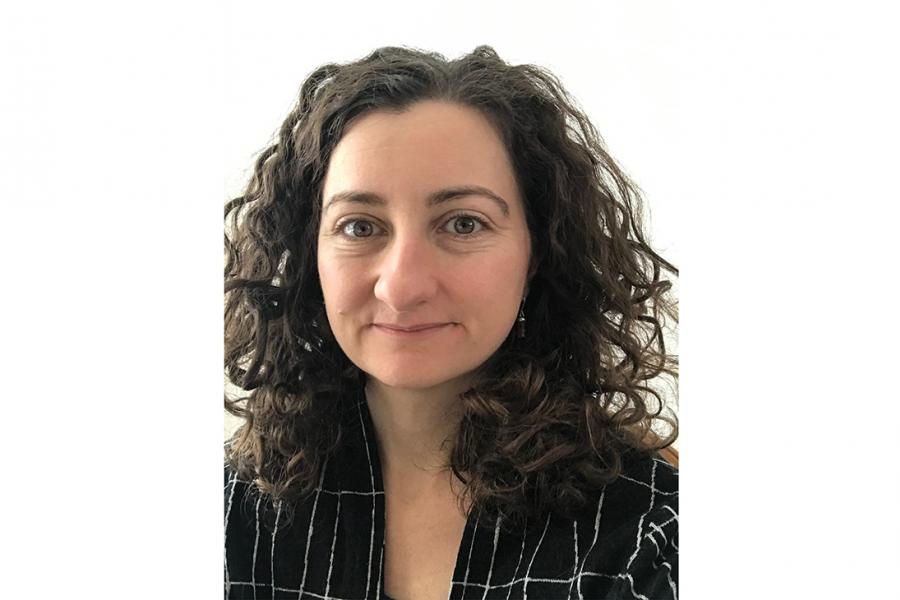 Michelle Paetkau
BSc (BioE), 2008
Michelle is the Acting Branch Head for Wastewater Planning and Project Delivery for the City of Winnipeg. She supervises engineers and technologists who work on the City's sewer system and wastewater treatment plants. Her staff manage projects in Winnipeg that protect and improve water quality in Manitoba. Michelle draws inspiration from Manitoba's many beautiful lakes and rivers, and is committed to protecting water quality, wildlife and biodiversity.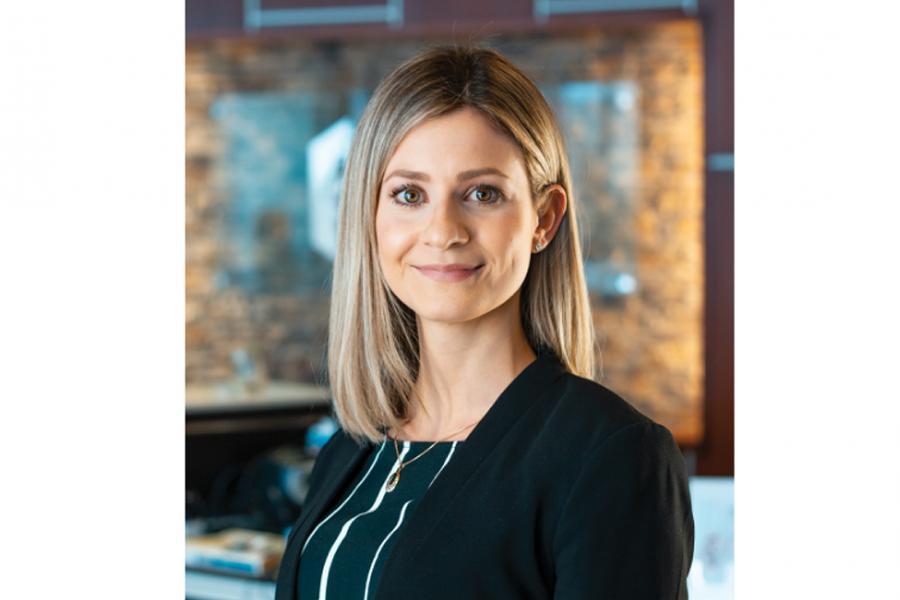 Sara Parashin
BSc (BioE), 2015
After completing her Master's degree in the area of additive manufacturing for surgical tool applications, Sara has been working as a biomedical engineer at the Orthopaedic Innovation Centre, where she specializes in spine medical device testing, implant retrieval analysis, and clinical joint replacement studies. Sara's passion for engineering in the medical industry comes from her desire to support the health care system through device testing and innovation.
Martin Petrak
BSc (BioE), 2002
Martin is President and CEO of the Orthopaedic Innovation Center and Co-Founder and CEO of Precision ADM Group of Companies in Winnipeg, focused on advanced manufacturing in the Medical and Aerospace sectors. Martin is most proud of building a talented team to design and manufacture millions of Canada's first 3D printed nasopharyngeal swabs for Covid-19 testing, while developing a reusable and recyclable medical respirator manufactured in Manitoba for Canadian frontline healthcare providers.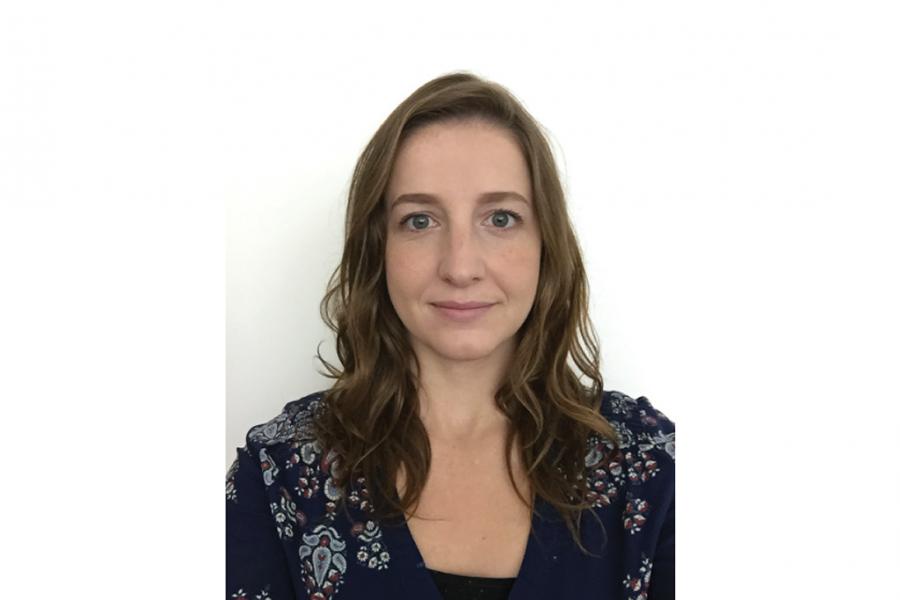 Alexia Stangherlin
BSc (BioE), 2008
Alexia is the Director of Utilities for the City of Brandon. She oversees the City's water treatment, wastewater treatment, and plant maintenance operations, including capital project delivery. Providing safe and reliable utility services to the City of Brandon is Alexia's daily motivation. Alexia is very proud of her contribution to the multi-year upgrade and expansion of Brandon's Water Treatment Facility.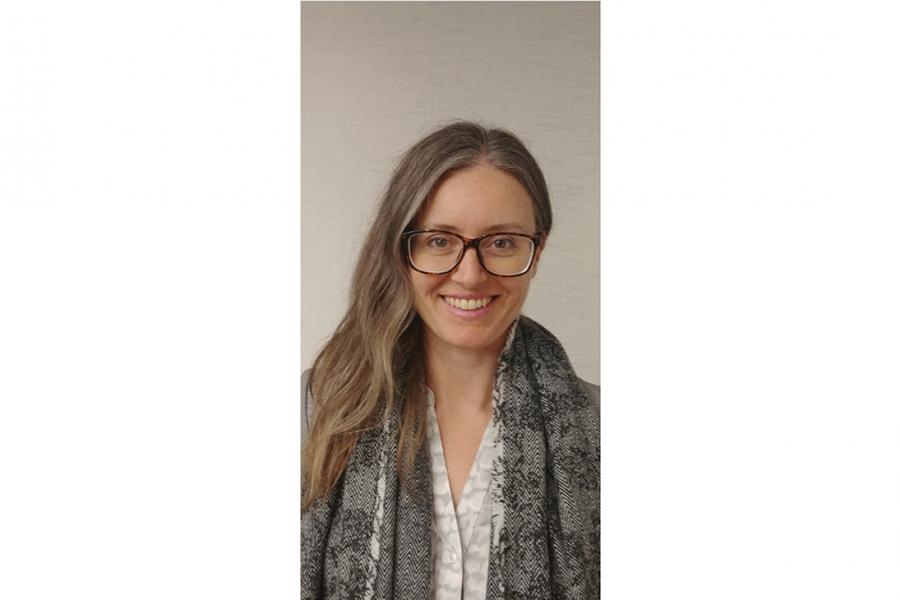 Lisa Stepnuk
BSc (BioE), 2003
After graduation, Lisa worked on energy efficient and low impact building technologies, designing strawbale, cordwood, and timber-frame homes and commercial buildings with Building Alternatives Inc. for clients across the country. Lisa is currently working with a team to implement a data driven and evidence-based strategic plan at Engineers Geoscientists Manitoba to eradicate the significant underrepresentation of women and Indigenous engineers.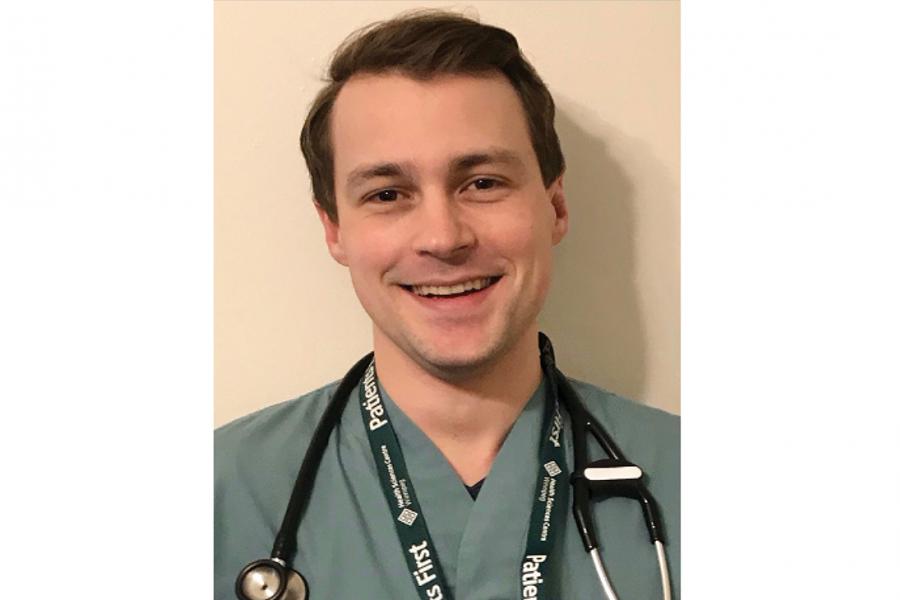 Kevin Stockwell
BSc (BioE), 2010
Kevin worked as agricultural engineer prior to pursuing his M.D. at the University of Manitoba. He focuses on musculoskeletal pathology, minor surgeries, and innovation in the field of orthopedic implantable devices. As a frontline physician during the COVID-19 pandemic, Kevin has seen the impacts of a crisis on an already resource limited public health care system. He is inspired by community-based efforts to mitigate this and by the resiliency of his patients.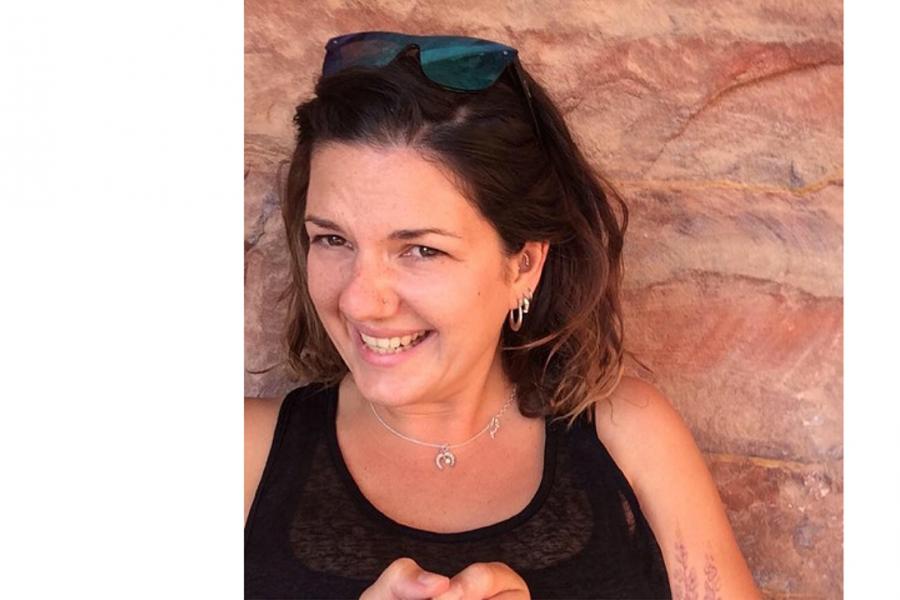 Katie Szilagyi
BSc (BioE), 2008
Katie is a Part-Time Professor and PhD candidate at the Centre for Law, Technology and Society at the University of Ottawa. Drawing from her training as an engineer and lawyer, she works on the legal and ethical issues of new technologies - through the lens of artificial intelligence. She has studied the transformative impacts of blockchain technology on the legal landscape, and the international humanitarian law implications of autonomous weapons systems on the battlefield.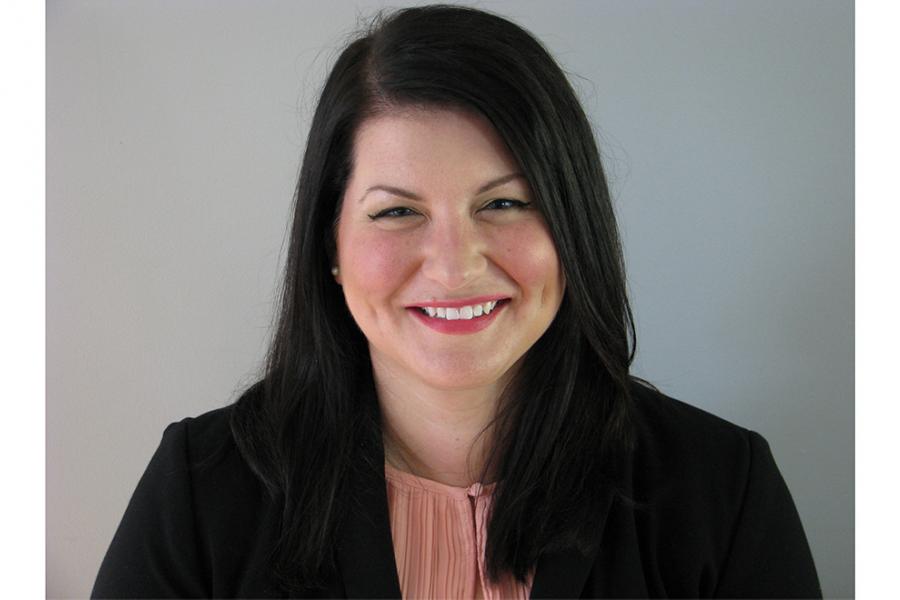 Alison Weiss
BSc (BioE), 2004
Alison began her career in consulting engineering, conducting contaminated site investigations and assessments. After a few years working in this area, Alison transitioned to environmental impact assessment, which allowed her to learn about a variety of topics from food processing to mining. In 2013, Alison moved from consulting engineering to the City of Winnipeg where she now manages capital upgrade projects for the City's drinking water supply, treatment, and distribution system.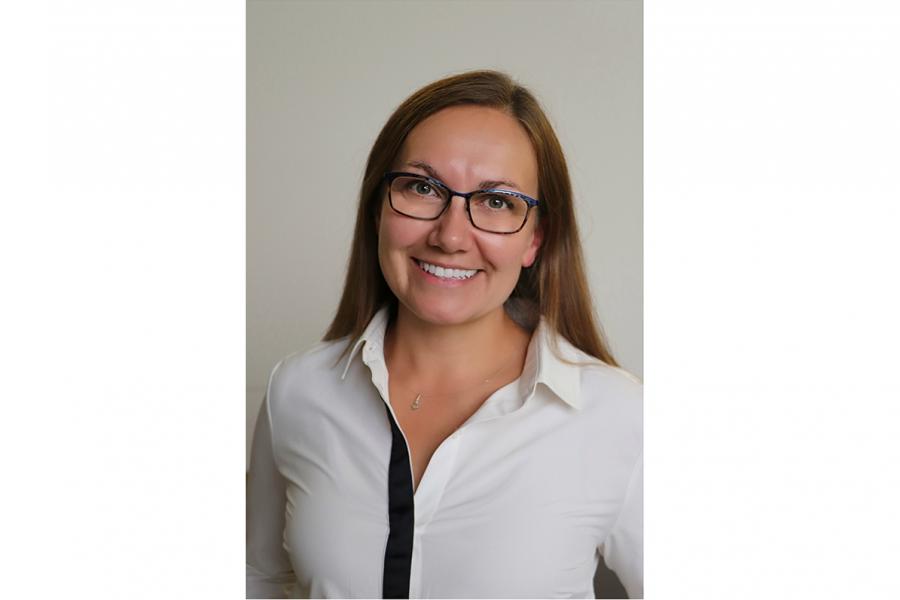 Natalie Wilson
BSc (BioE), 2007
Natalie is a Wastewater and Water Treatment Process Engineer and Project Manager with AECOM. After starting with the company during her co-op term, Natalie took a full-time position in the Caribbean office to help design two new wastewater plants for more than 200,000 people who did not have access to modern wastewater treatment systems. She wrote the environmental impact assessments on these projects, and volunteered with Habitat for Humanity.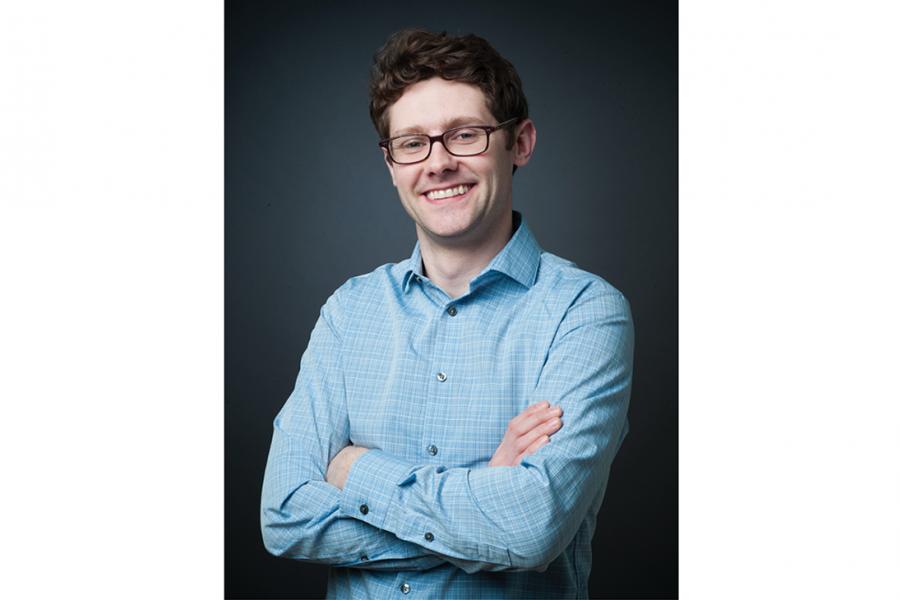 Nathan Wrana
BSc (BioE), 2007
Nathan has worked as a Process Engineer designing, building, and running projects supporting metal refining operations in Northern Manitoba. Currently, Nathan works in the manufacturing industry as a Project Manager and Operations Analyst. He focuses on model-driven methods, simulations, and data management architectures that offer deeper insights in real-time. What inspires Nathan is delivering sustainable solutions that strike a balance between technology and the people that use it.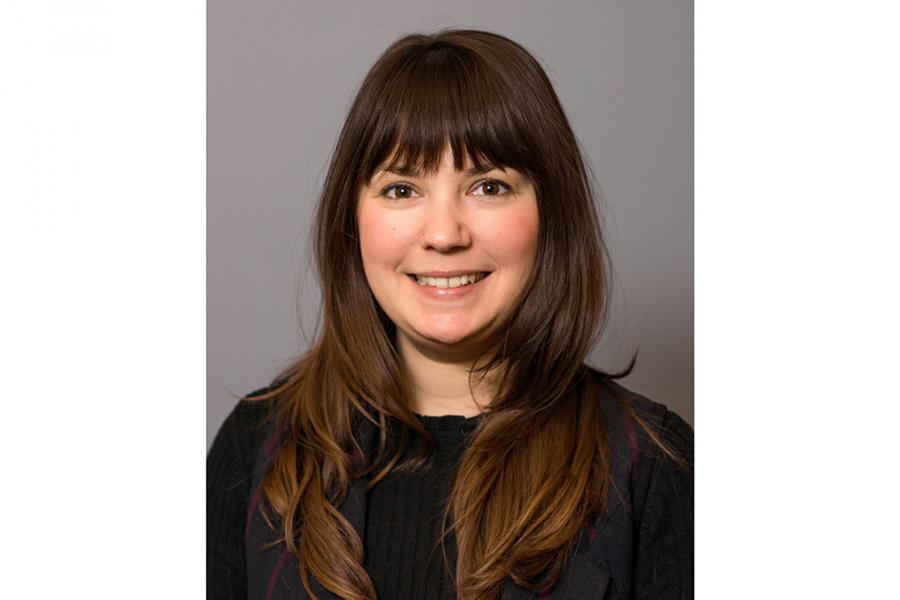 Stephanie Zubriski
BSc (BioE), 2006
Following graduation, Stephanie worked as a sustainability consultant with Integrated Designs Inc., to deliver high-performance projects certified under green building rating systems or aligned with sustainability best-practices. Now with Crosier Kilgour & Partners Ltd., her professional focus is building science, building envelope remediation, and building envelope commissioning. Stephanie is dedicated to the continual improvement of the built environment, specifically adaptations for sustainability, energy efficiency, and durability in our challenging local climate.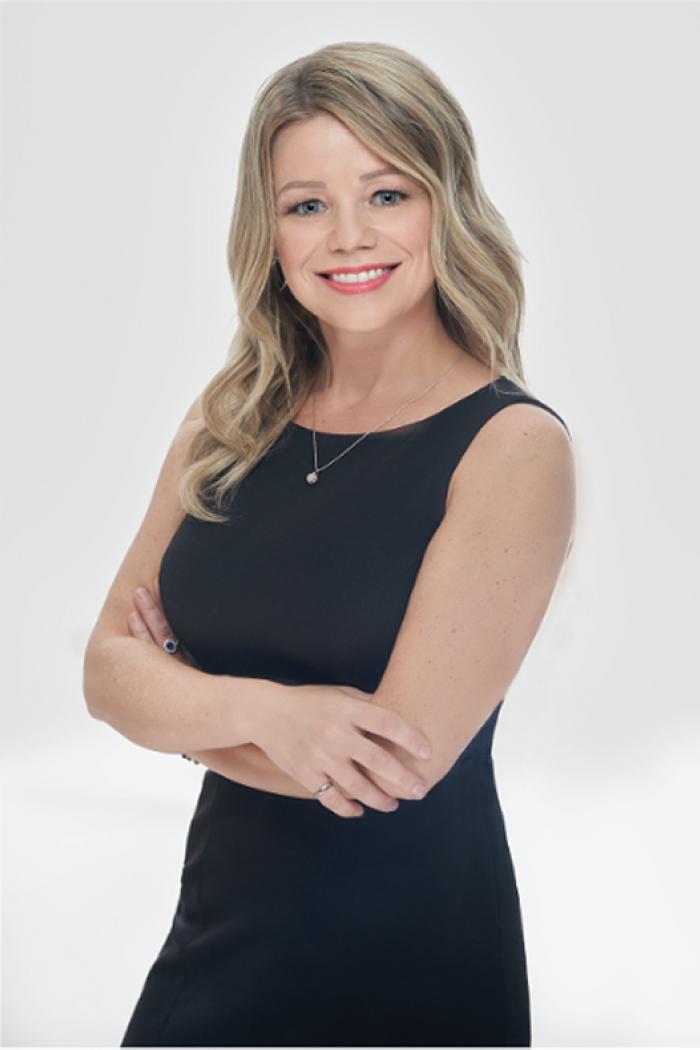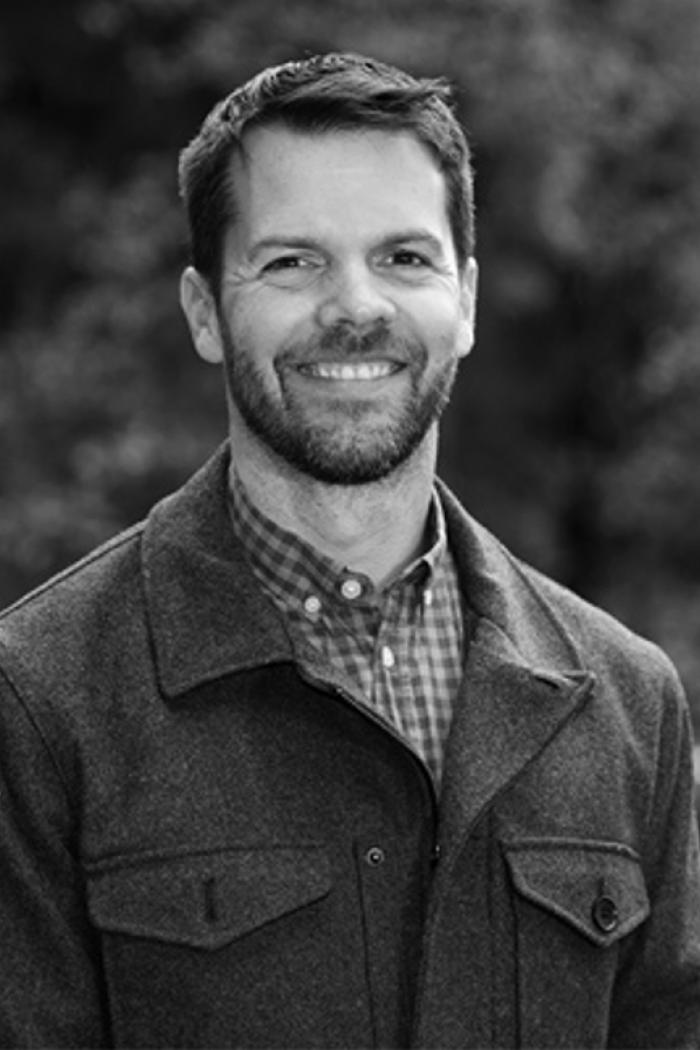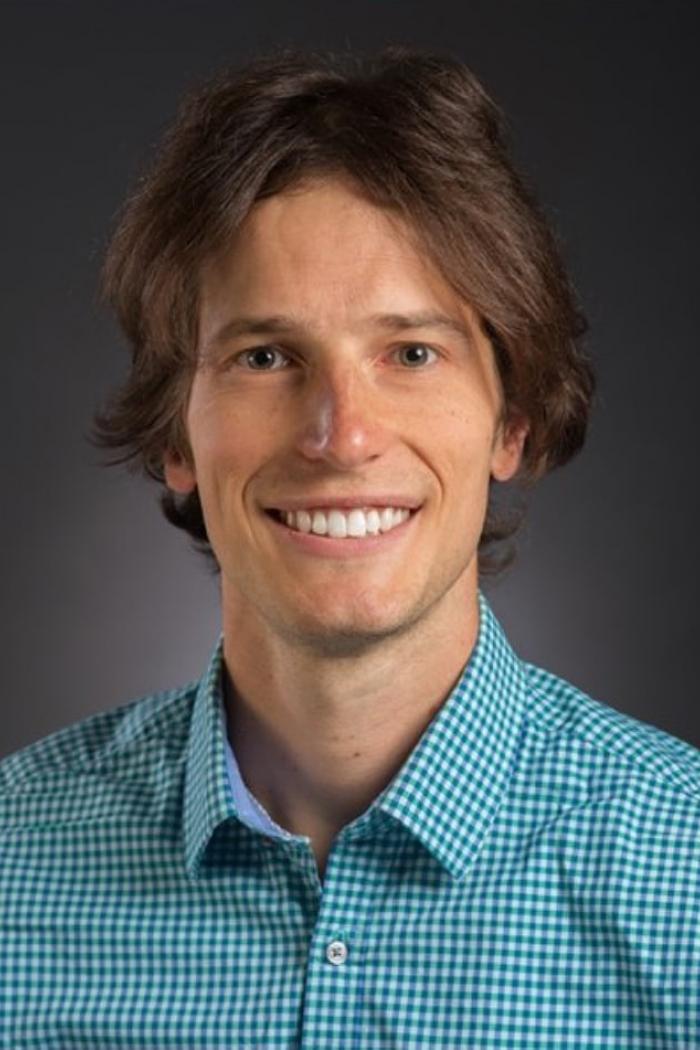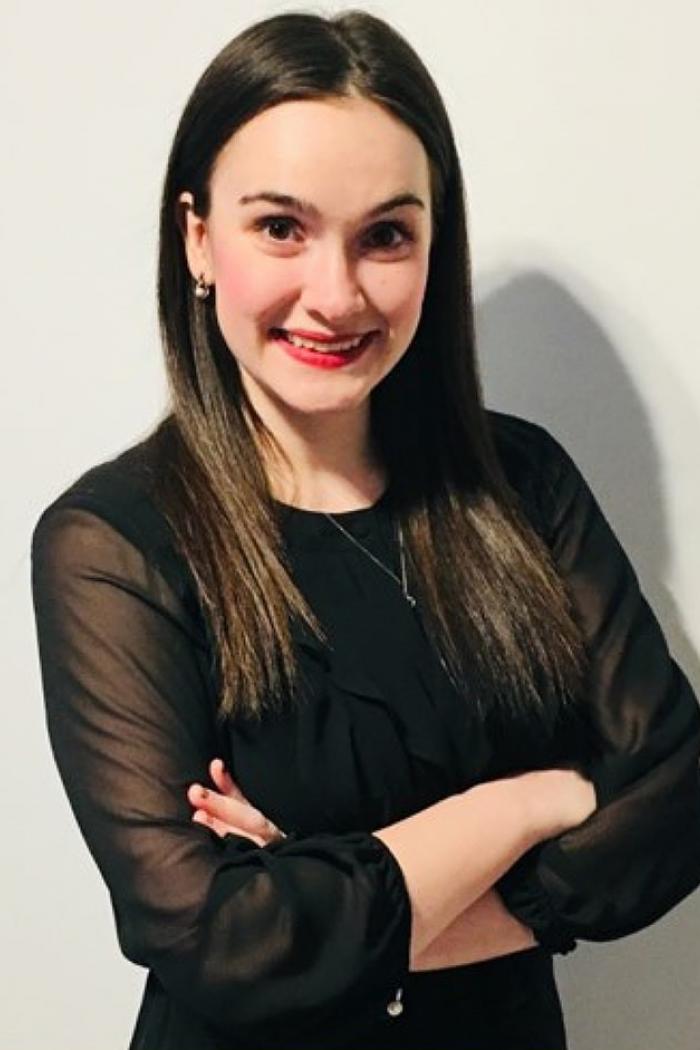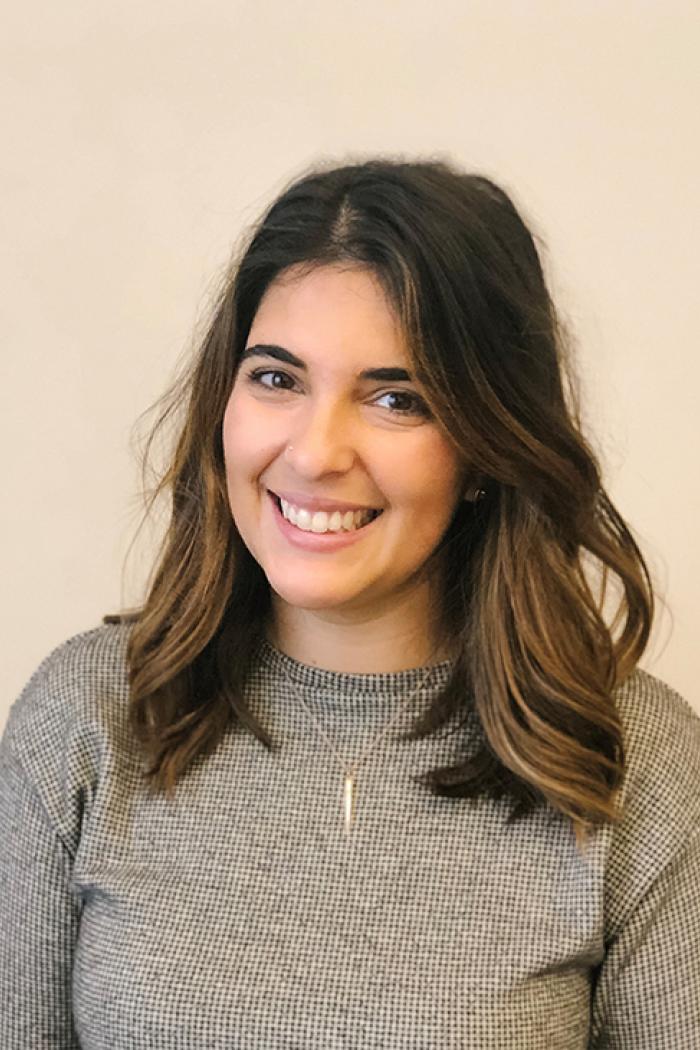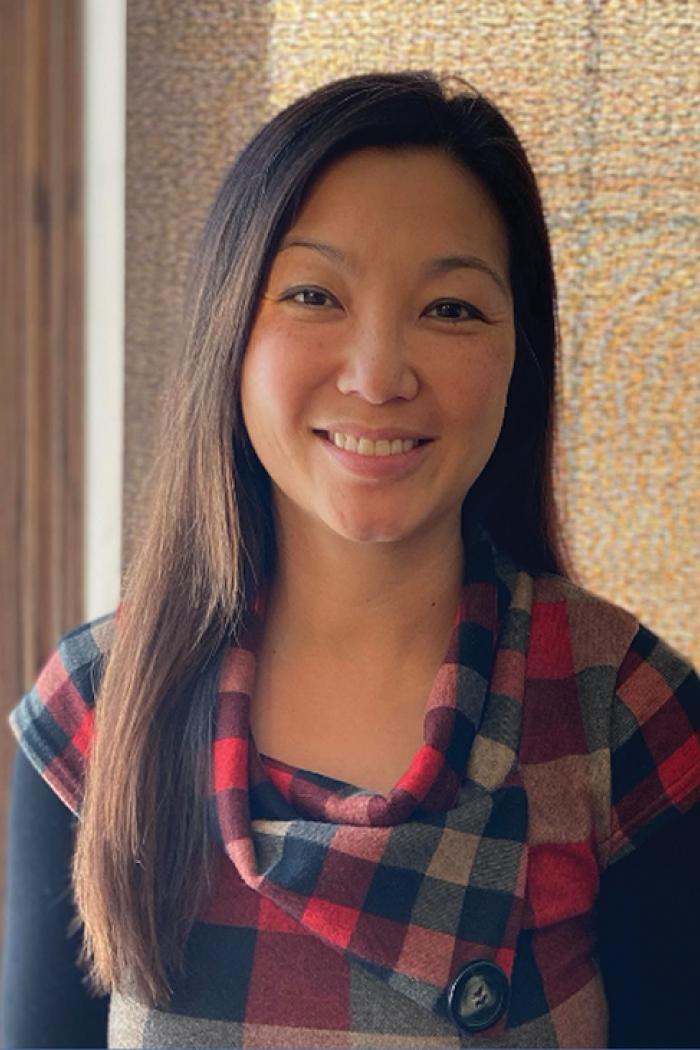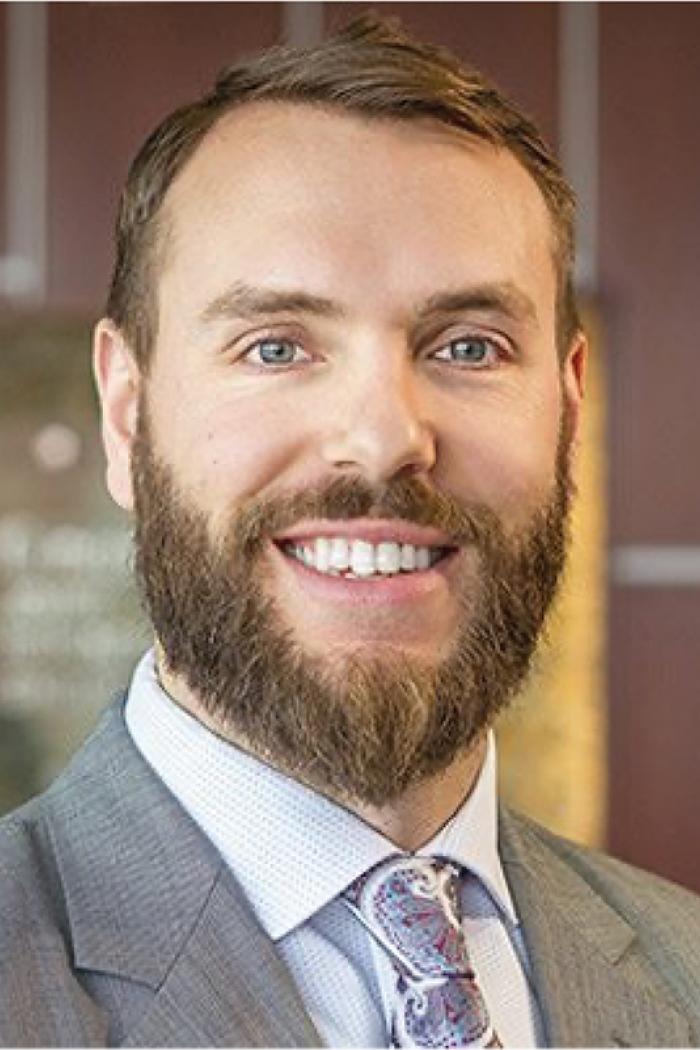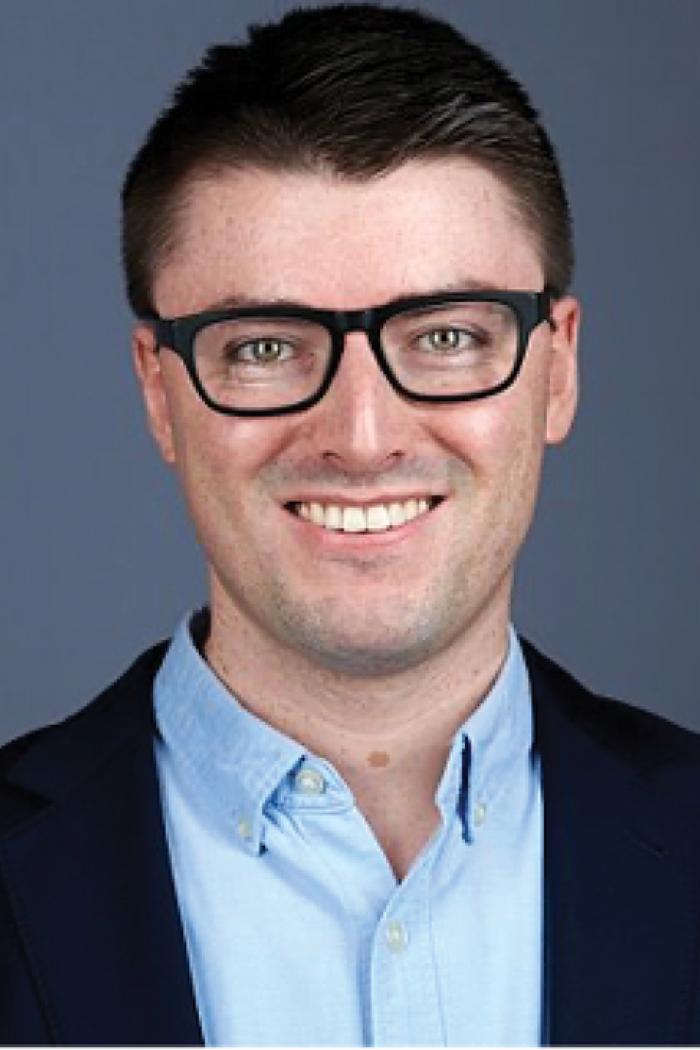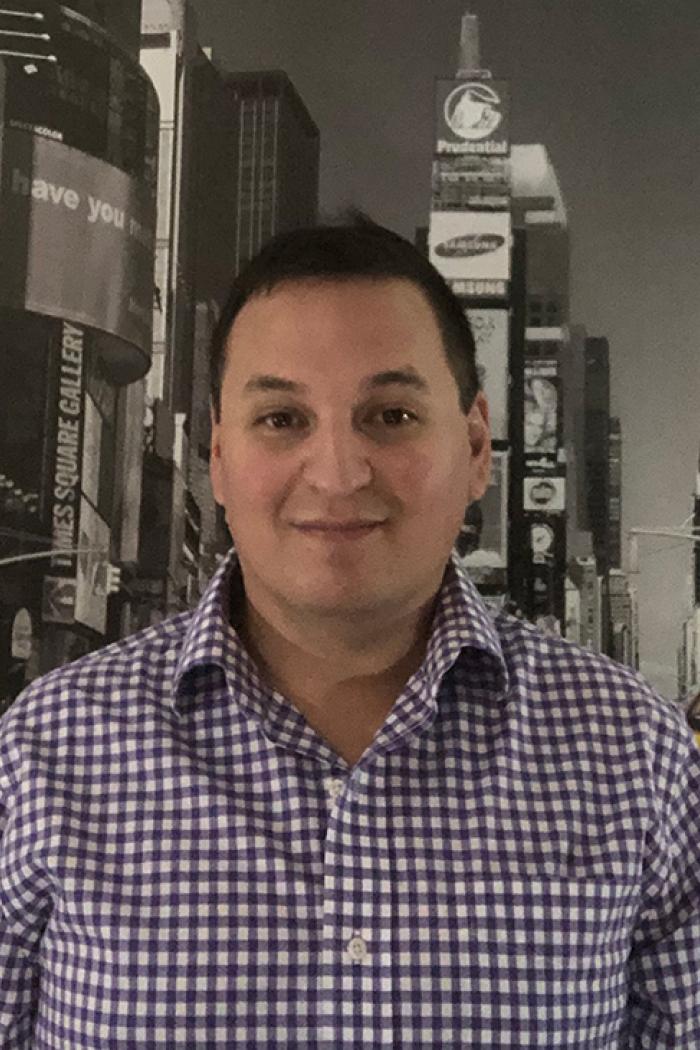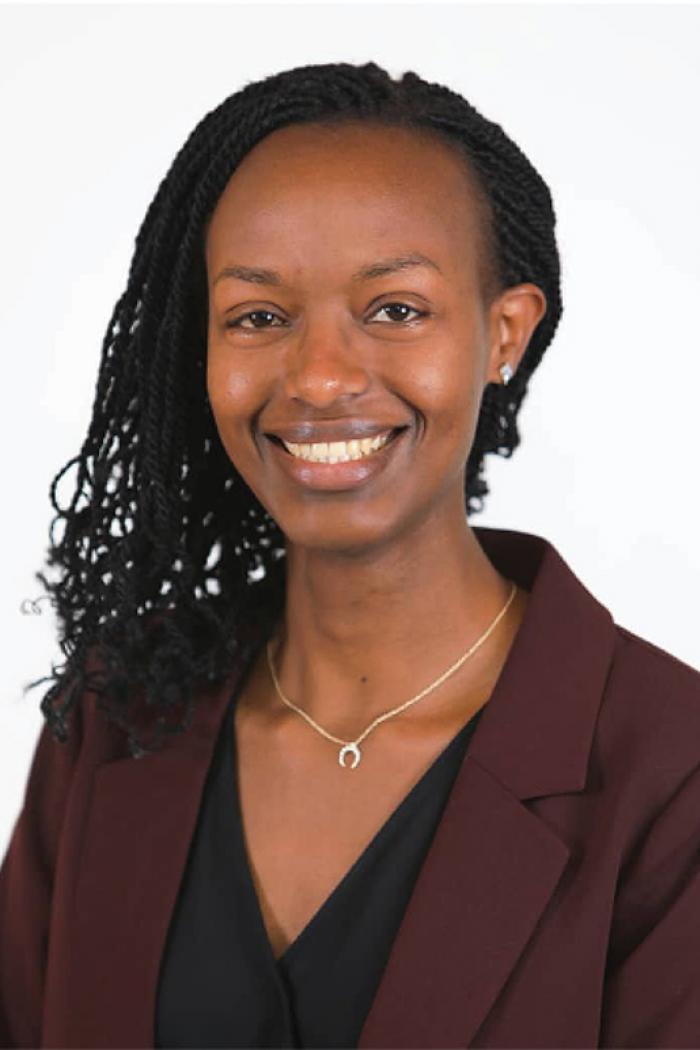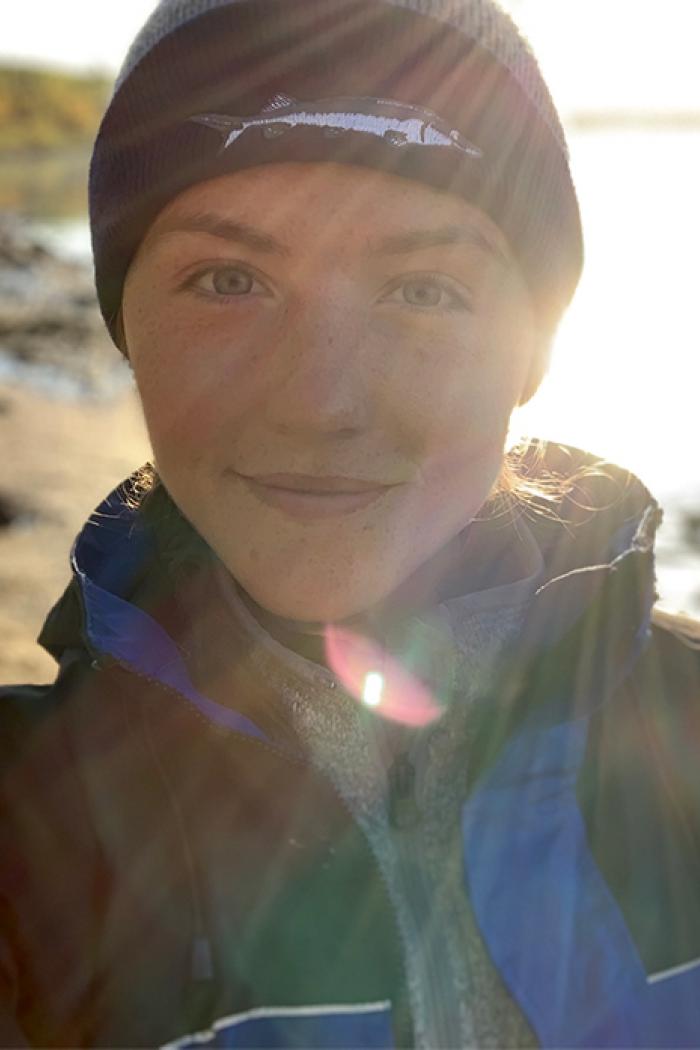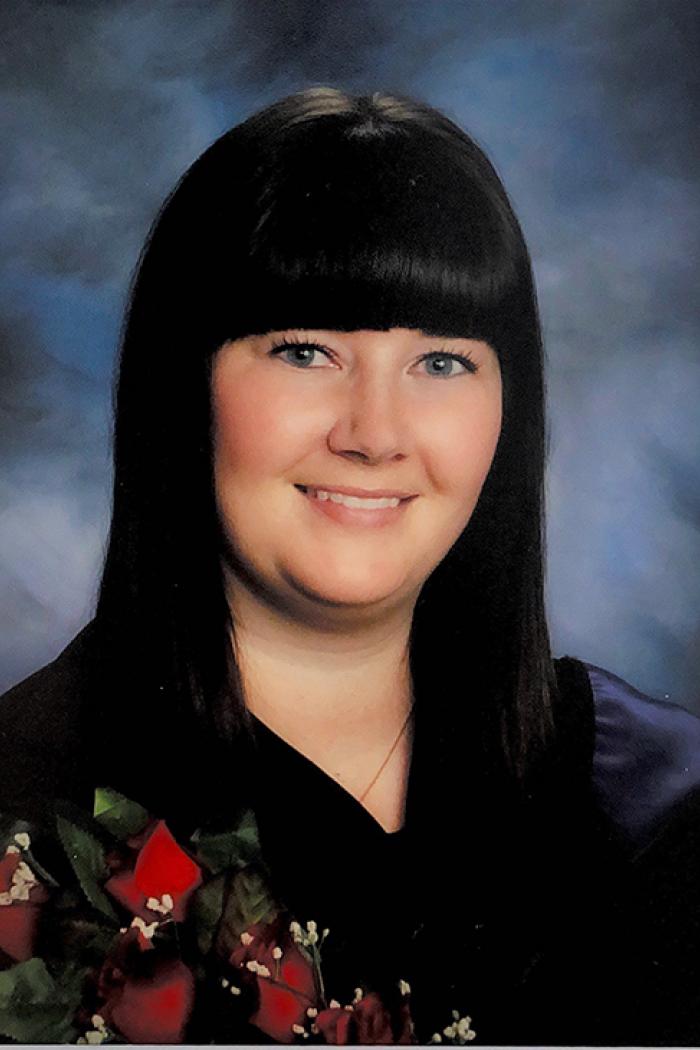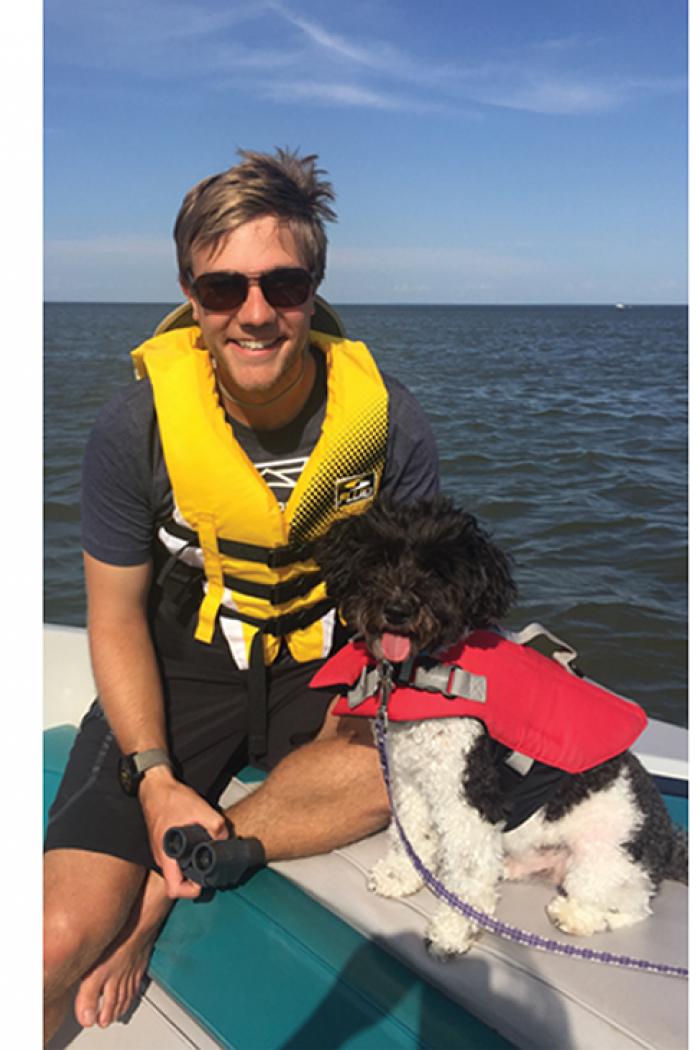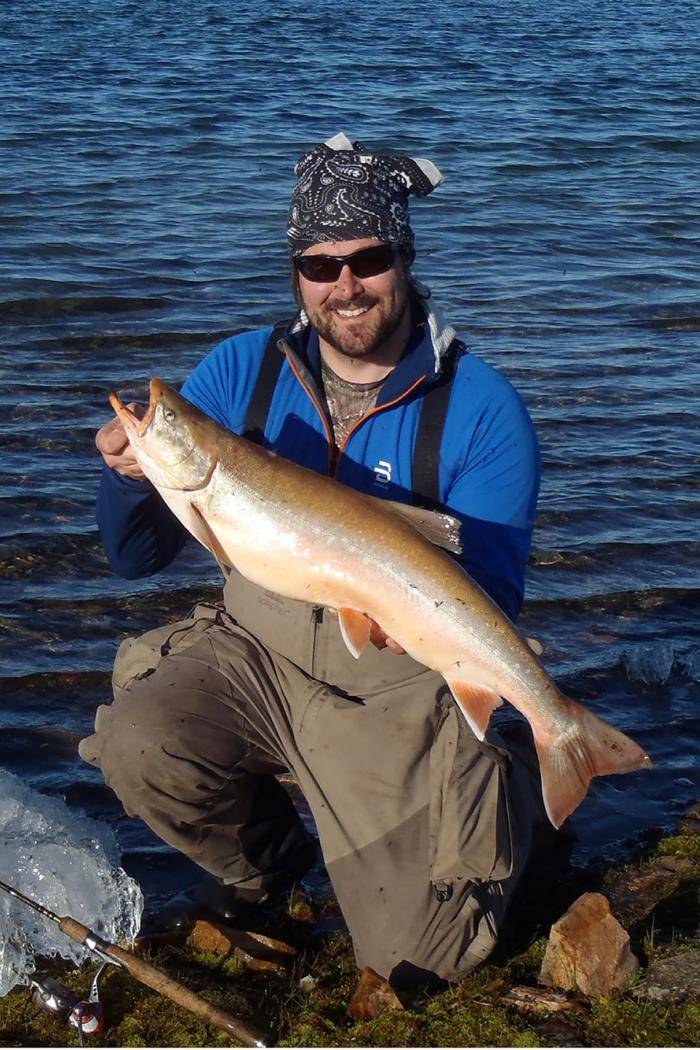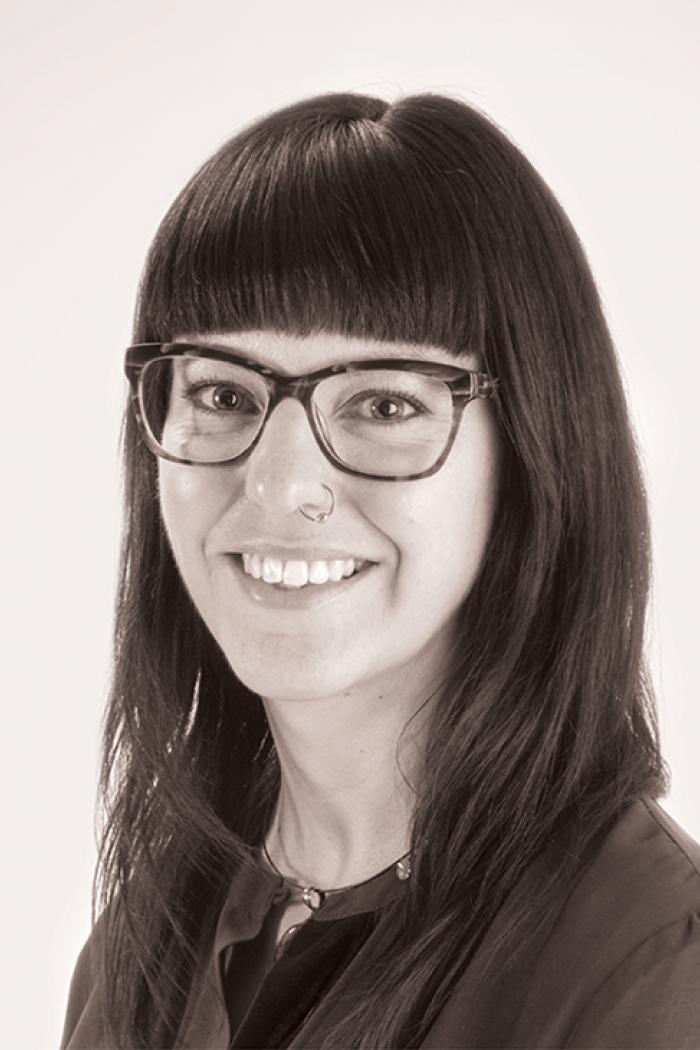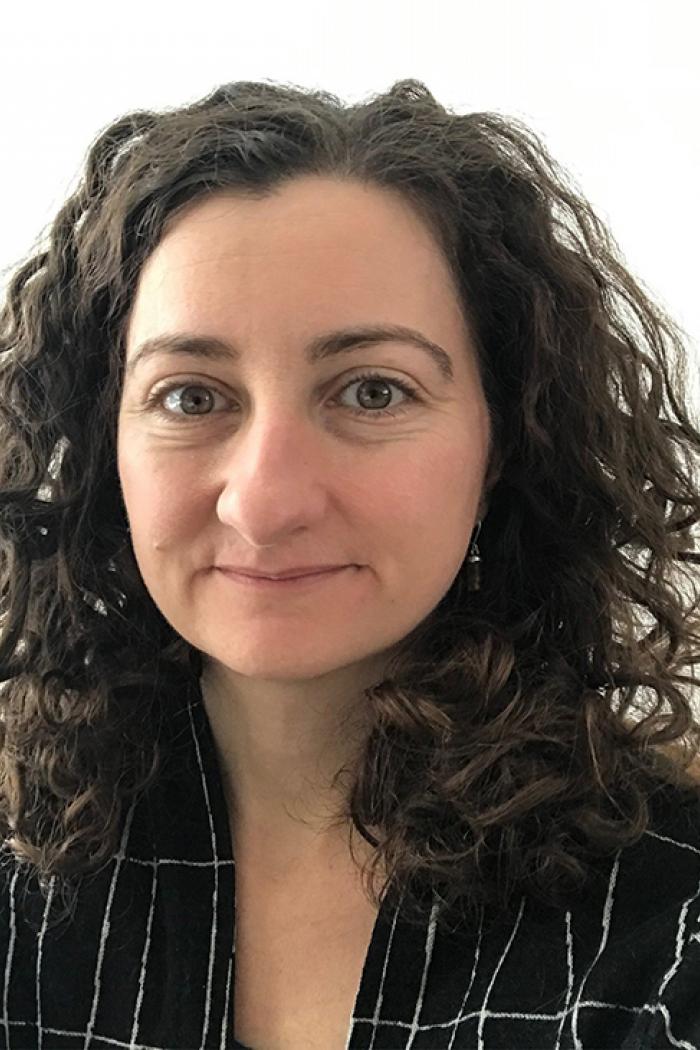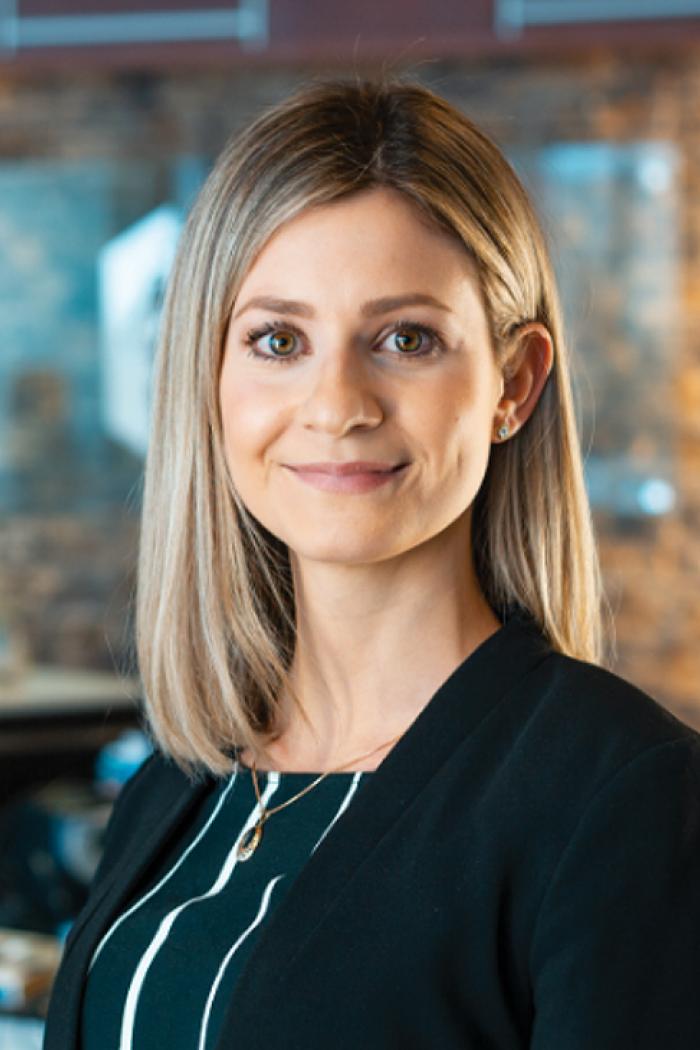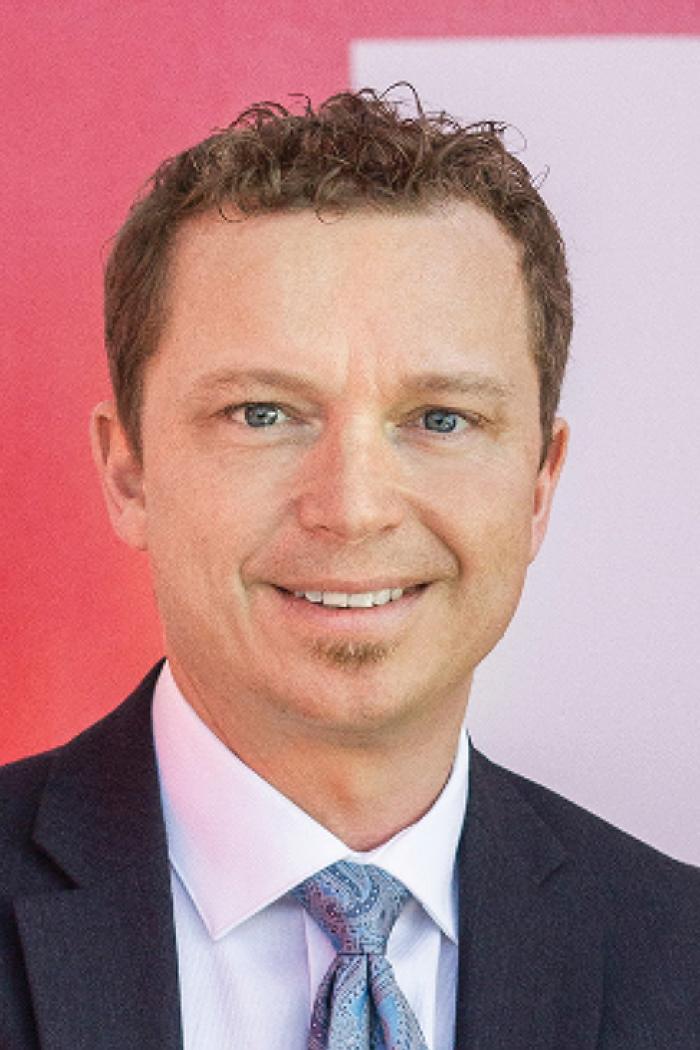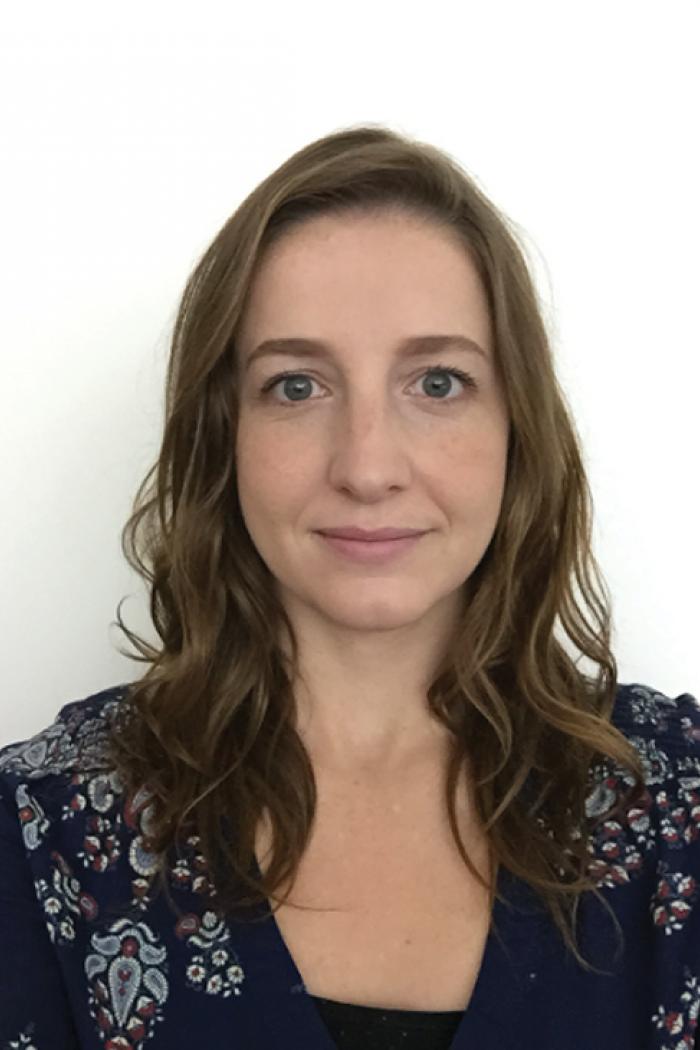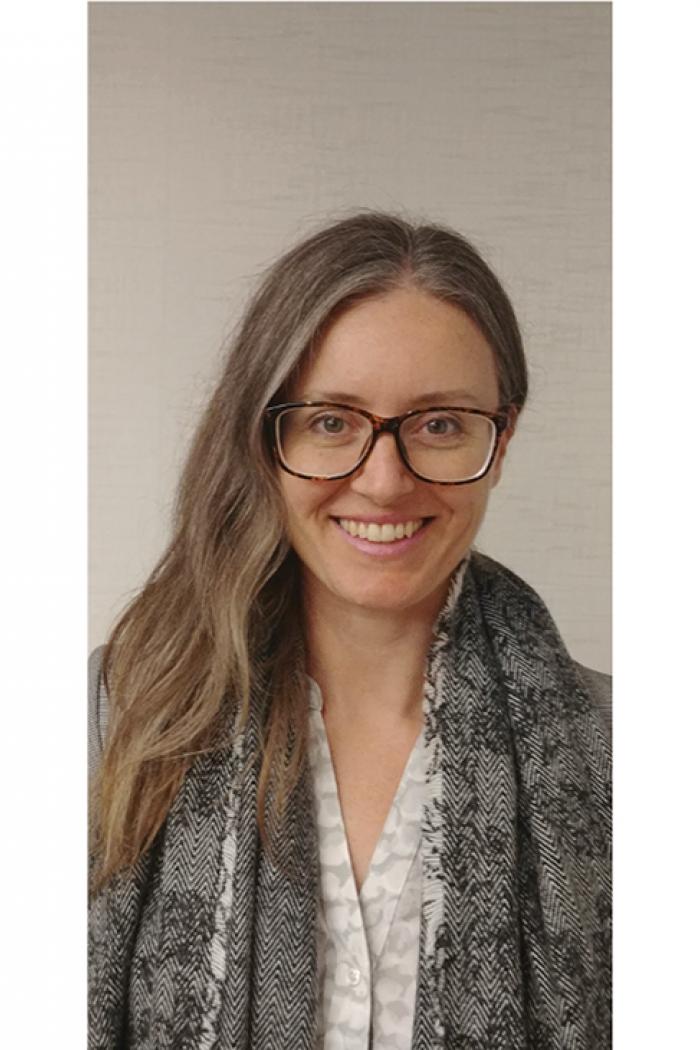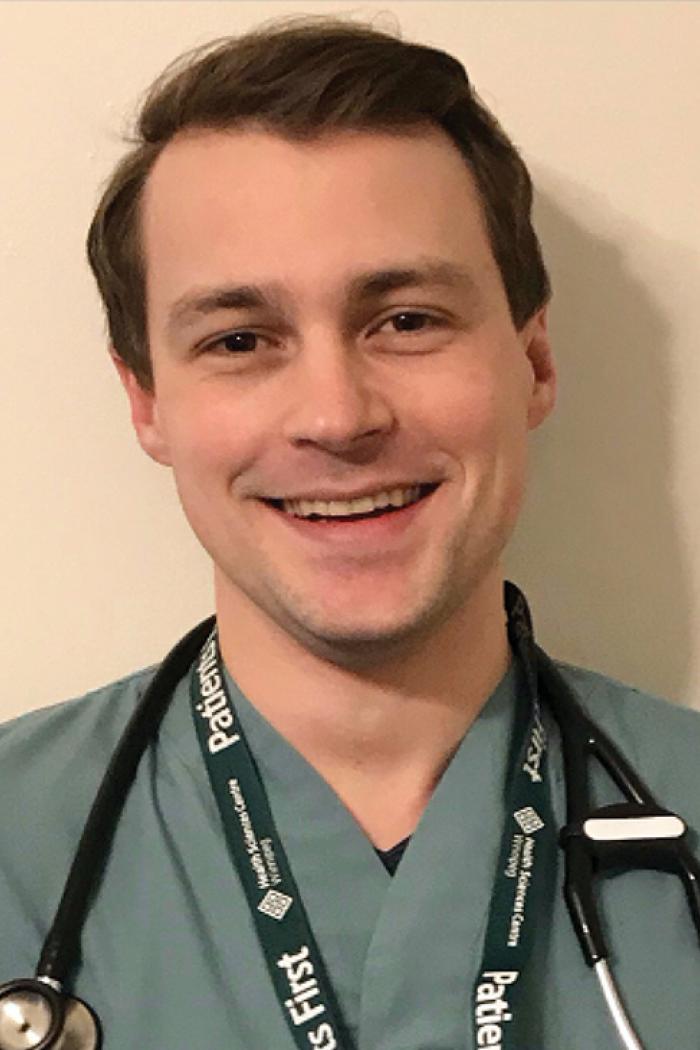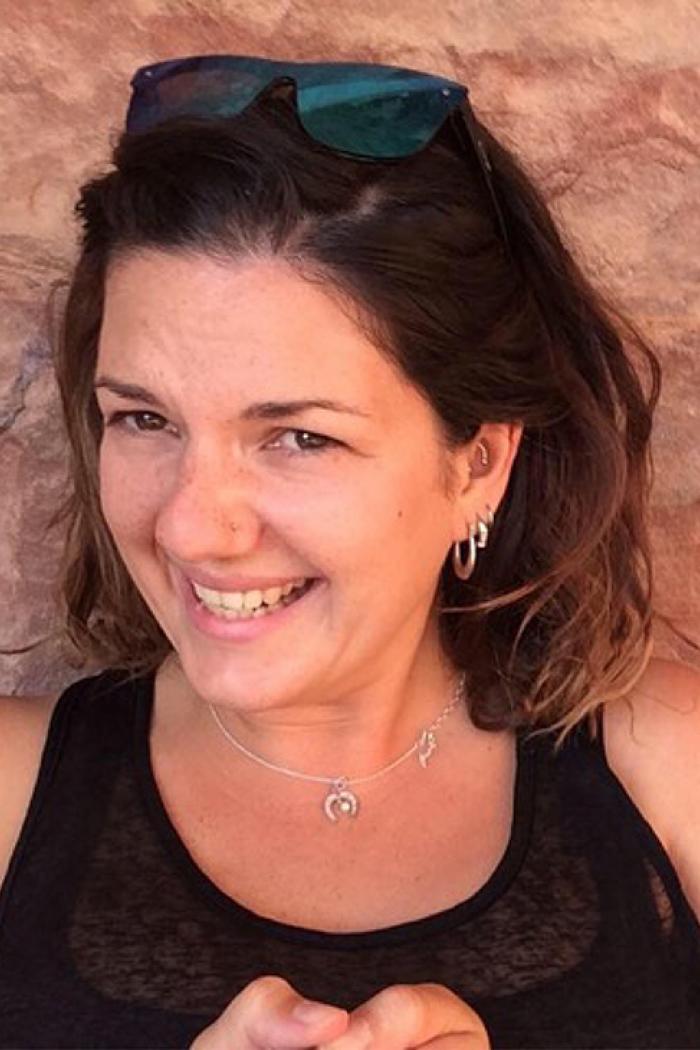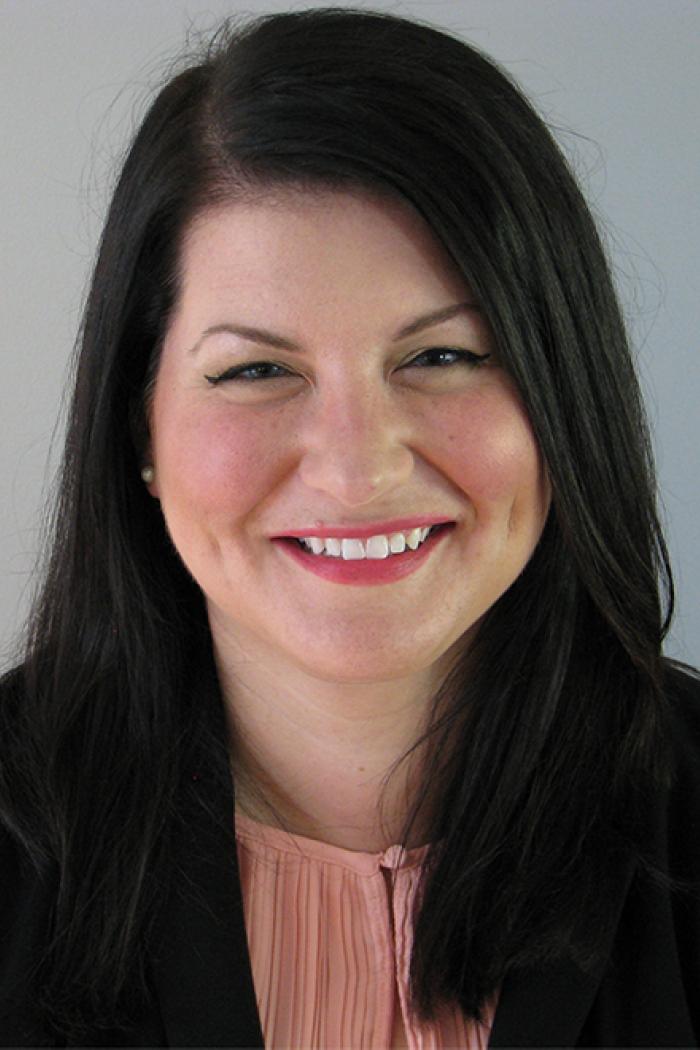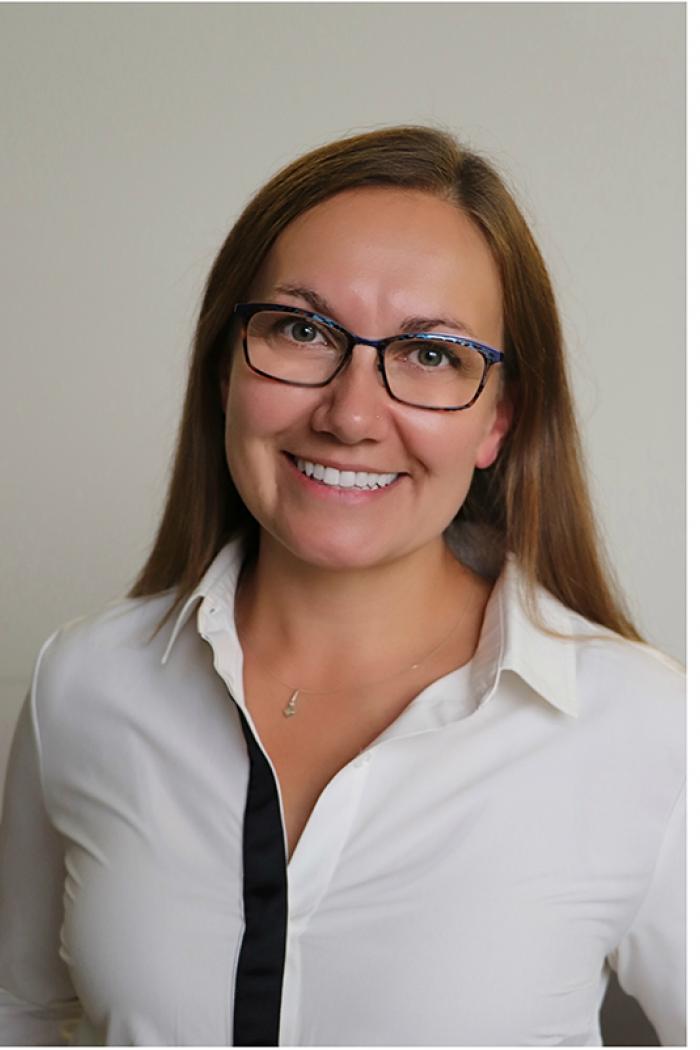 Alumni of Influence Awards
We are thrilled to honour and celebrate the accomplishments of our talented Biosystems Engineering alumni. The Alumni of Influence Awards were established in 2021, the 50th anniversary of the first Bachelor's degree in Agricultural Engineering being awarded by the University of Manitoba. These awards are meant to recognise the exceptional achievements of our alumni who have completed either undergraduate or graduate studies.
We encourage you to nominate an alumnus for an Alumni of Influence Award if you know of someone who you think deserves to be recognised for their achievements. To submit your nomination, just complete the form below.
Thank you for helping us celebrate the achievements of our Biosystems Engineering alumni.
Graduate student resources
Students can access opportunities, supports and resources from the Department of Biosystems Engineering, the Price Faculty of Engineering, the Faculty of Graduate Studies and UM.
Finding a graduate studies advisor
If you are applying for MSc or PhD, before submitting an application for admission to the Faculty of Graduate Studies you must first find a faculty advisor who will accept you into their research group. The advisor will initially review your academic background, research intent, previous experience and CV and may grant tentative acceptance into the program.
To find an advisor prior to application, you must contact a faculty member whose research area aligns with your own interests. Department of Biosystems Engineering faculty members, and links to their research areas, can be found on the faculty and staff page. Please contact faculty members by email, and include the following: 
A current CV including publications, posters and conference participation; honours, awards and acknowledgements; and jobs pertaining to the field
Copies of all post-secondary transcripts
A one-page statement of research intent summarizing your proposed research project. If you have several research interests, please customize your statement for each faculty member you are interested in working with.
If you do not hear back in about eight weeks, that professor may not be interested in your application at this time.
Please note that tentative acceptance from an advisor does not guarantee admission into the program.
Research
Faculty and students in the Department of Biosystems Engineering conduct world-class research in the fields of Alternative energy and buildings, biological production of biofuels and bioproducts, computational methods for biomedical/biological imaging, grain storage and handling, remediation of contaminated soils and groundwater, and medical textiles.
Sustainability-in-Action Facility
The Department of Biosystems Engineering is pleased to announce the establishment of the "Sustainability-in-Action Facility" (SiAF) on the west edge of the Fort Garry campus. Our Vision is that SiAF will be available to the University of Manitoba community for experiential learning and demonstration opportunities that relate to sustainability.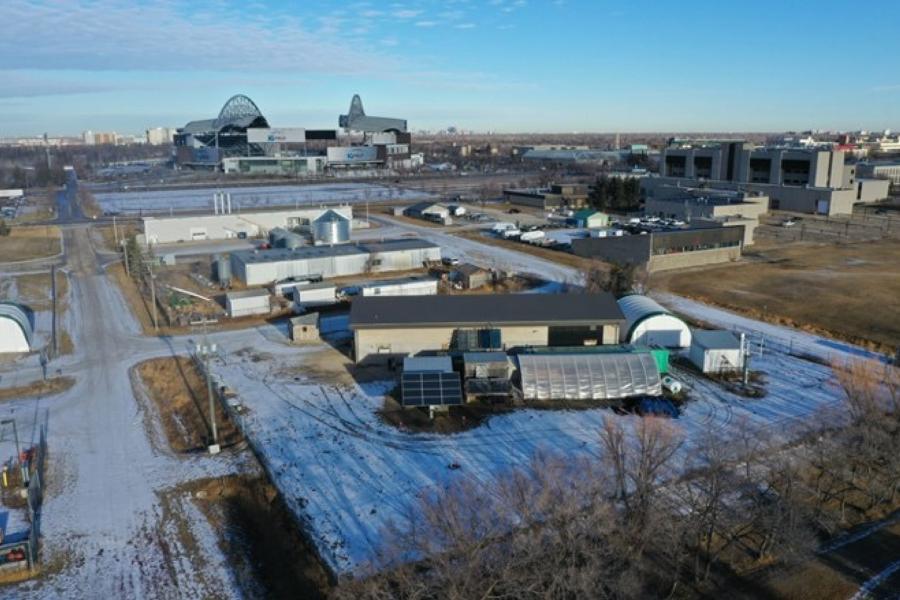 Goals
Enhance sustainability content in undergraduate and graduate courses through access to experiential learning activities in the areas of renewable energy, innovative food production systems within controlled environments, sustainable building practices, and utilization of waste biomass for production of value-added materials.
Enable the University of Manitoba to engage in public education and outreach in the areas of sustainability, renewable energy, northern/urban food production, and utilization of waste biomass through open houses, workshops, and media events.
Initiate short-term demonstration projects with industry to showcase emerging sustainability technologies.
Support innovative research activities in the areas of sustainability, renewable energy, northern/urban food production, and utilization of waste biomass.
Contact
Dr. Joe Ackerman 
SiAF Research Associate & Manager
Joe.Ackerman@umanitoba.ca
204-261-0930
Contact us
Department of Biosystems Engineering
Room E2-376 Engineering and Information Technology Complex
75 Chancellors Circle
University of Manitoba (Fort Garry campus)
Winnipeg, MB, R3T 5V6, Canada