Information for graduating students
Planning on graduating this year? Declare your intention to graduate when you are registering the final term of your degree.
Run a degree audit in UM Achieve
UM Achieve is an online program that will match your completed and current courses against the degree requirements.
Please note that a degree audit is not an official university document or a substitute for an official transcript. If you are planning to apply for graduation, please contact your student advisor to ensure that you have completed all program requirements. If you have any questions or concerns about an audit, please also contact your student advisor.
Declaring your graduation
Undergraduate students
You must declare your graduation on Aurora. If your desired graduation term is not listed on Aurora or you have missed the deadline, contact your advisor as soon as possible. Please confirm that your contact information is correct in Aurora. Information regarding your graduation will only be sent to your @myumanitoba email address. You will receive information from the Registrar's Office on how you will receive your parchment. 
Undergraduate students can declare their graduation by following these steps:
Log in to Aurora
Select Enrolment & Academic Records
Select Declarations
Select Declare Graduation Date
Enter your Graduation date from the drop-down menu
Students completing all of their course work by the end of a Winter term will graduate in May, after a Fall term will graduate in February, and after a Summer term will graduate in October.
Transcripts
The Registrar's Office issues official transcripts of academic activity and achievement. Official transcripts are normally required to support applications for admission to academic programs at another institution and to support employment applications when requested.
Students are encouraged to confirm their web transcript in Aurora has been updated to  "Awarded" before ordering and paying for a final transcript.
Official transcripts are required for registration with Engineers Geoscientists of Manitoba.
Iron Ring Ceremony
The Iron Ring Ceremony is a uniquely Canadian tradition.
The idea for an Obligation Ceremony for engineers in Canada dates back to 1922. Seven past presidents of the Engineering Institute of Canada created an organization to unify engineers in Canada. They wanted to establish a statement of ethics for those entering the engineering profession, and so a formal ceremony and obligation, The Ritual of the Calling of an Engineer was produced.
It is not a religious ceremony and participation is completely voluntary. However, you will not get an iron ring if you do not take part in the ceremony. Students who have declared their intent to graduate in Aurora and are expected to graduate at the end of the term will automatically be included on the list for the ceremony. 
For more information, please contact UMES for more information or visit the Iron Ring (Manitoba) website.
Graduation photos
Remember your time and celebrate your success at UM.
The University of Manitoba Engineering Society (UMES) independently organizes graduation photo sessions with their contracted supplier. Normally, this takes place each year in November and January. All grad portraits are put in a class composite which is later mounted alongside other every class since 1909 in the halls of EITC.
UMES offers yearbooks to graduating students at a discounted cost of $20. You may also order additional photos through the supplier. For more information, please contact UMES.
Career Services
Career Services at UM support recent alumni in their job search, and help employers with their recruitment needs.
Keep in touch
As alumni, you are our best ambassadors, advocates, champions, thought-leaders and the finest example of how a degree from the University of Manitoba helps better our world.
UM Alumni Community
Find our what's happening on campus, get in touch with old friends, view class photos and more!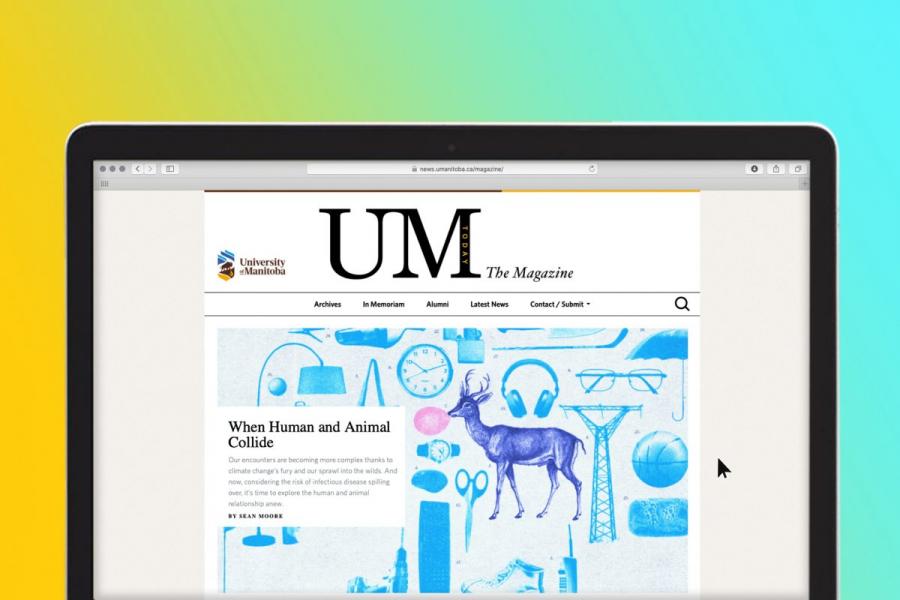 Contact your advisor
Still have questions? We're here to help.