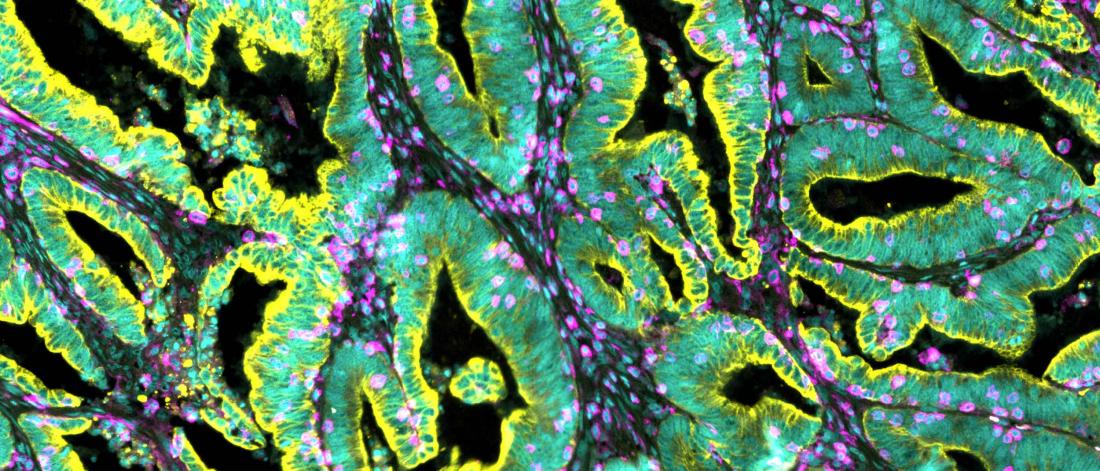 Study with us
Program highlights
The PhD program in Pathology and Laboratory Medicine offers trainees in-depth, comprehensive research training. Our department is uniquely positioned to fill a gap in the training of graduate students as our program allows direct access to patient samples of neoplastic and non-neoplastic diseases. Currently, there is no other faculty or department positioned to offer a distinguished merger between diagnostic clinical medicine and research.
Program highlights
The PhD program in Pathology and Laboratory Medicine refers to disease-related biomedical research. The program focuses on molecular, tissue, animal, and clinical research to understand the changes associated with diseases.
Program highlights
Our facilities are well-equipped with the necessary diagnostic and scientific tools and expertise to conduct high-caliber and innovative research. Training offered through this PhD program further enhances opportunities for interdepartmental collaborations and contributes to investigations in the frame of personalized medicine.
Program highlights
Students will carry out supervised research in various areas, including (but not limited to):
breast cancer
stem cell biology
pathophysiology of neurodegeneration
pathogenesis of rare brain diseases
human neuropathology in population health
pulmonary and cardiovascular pathophysiology
molecular imaging
identification of novel biomarkers
treatment targets for various pathological conditions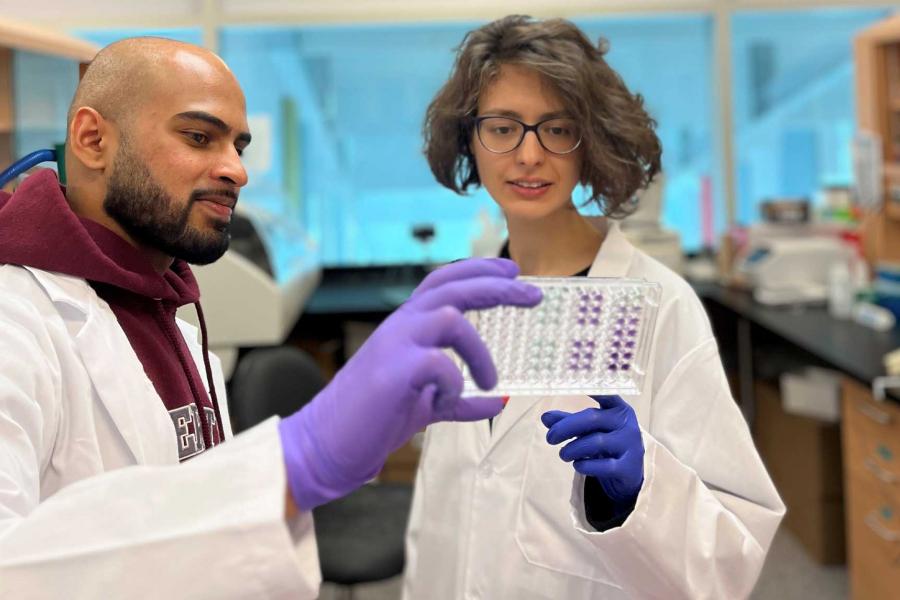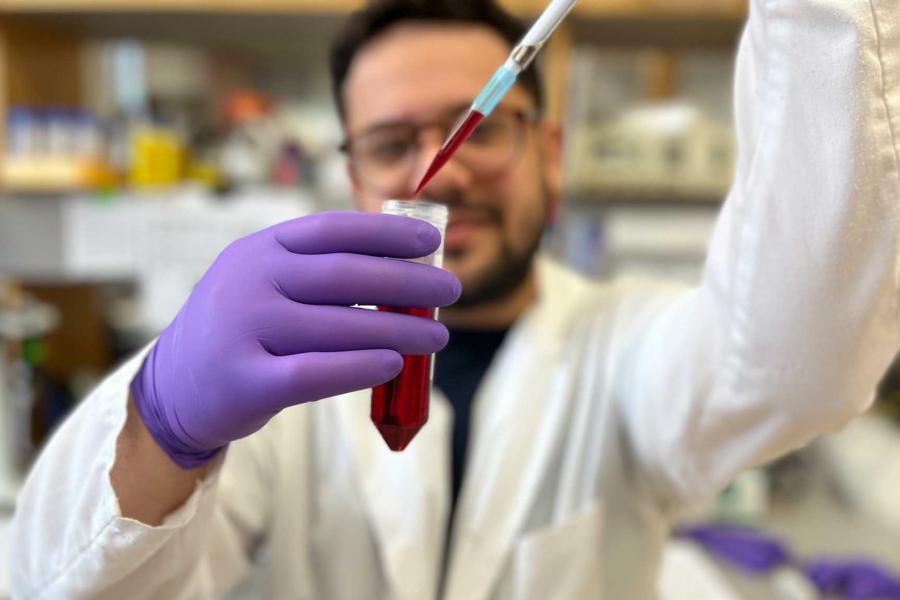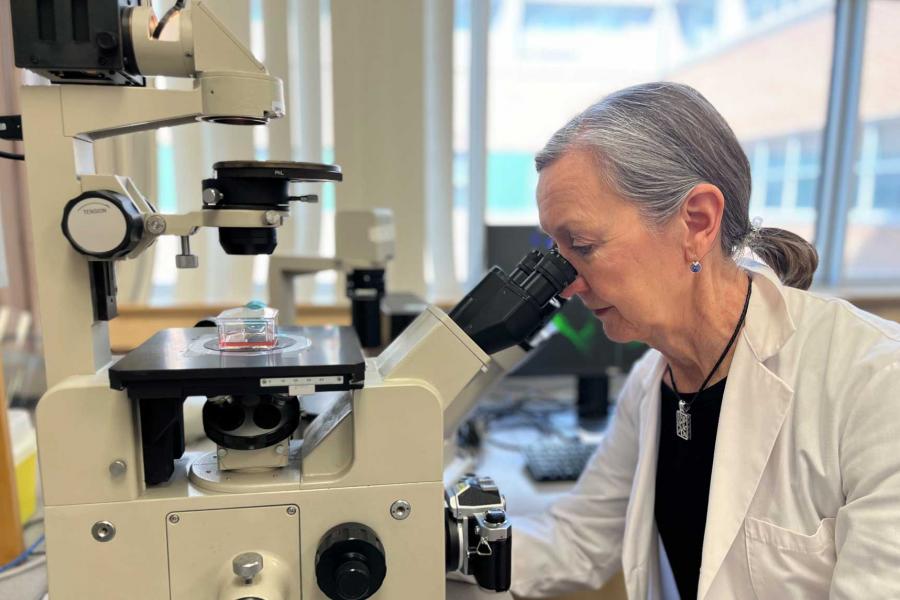 Program details
The Pathology and Laboratory Medicine (PhD) is a four to six-year program.
Doctor of Philosophy (Pathology and Laboratory Medicine)
Expected duration: 4-6 years

Tuition and fees: Two years tuition, then continuing fees in subsequent years (refer to Graduate tuition and fees)
In addition to the minimum course requirements of the Faculty of Graduate Studies, found in the Graduate Studies Regulations Section, students must complete 12 credit hours of study including:
IMED 7212: Introduction to Disease Mechanisms; and
9 credit hours of courses at the 7000-8000 level
Admission requirements
The following are minimum requirements to be considered for entry into the PhD program in Pathology and Laboratory Medicine. Meeting these requirements does not guarantee acceptance into the program.
Direct entry
To be considered for direct entry to the Pathology and Laboratory Medicine (PhD) program, you must have: 
Provisional acceptance of a qualified graduate student supervisor
A thesis based master's degree (or equivalent) from a recognized university in a closely related field
A cumulative GPA of 3.2 over a 4.5 scale or equivalent and no grade less than C+ in courses taken during the master's program
Show evidence of personal, intellectual and professional attributes that would predict success as an independent investigator
In addition to the admission requirements described here, all applicants must meet the minimum admission and English language proficiency requirements of the Faculty of Graduate Studies.
Finding a graduate supervisor
Applicants must interview (by email or virtually) with a potential supervisor prior to applying and obtain confirmation from the supervisor that the supervisor will accept them if they are approved and offered admission by the Faculty of Graduate Studies. The potential supervisor must be a University of Manitoba, Department of Pathology member. 
The supervisor must be able to provide at least the minimum level of financial support (currently $20,000 per year for four years). 
Transferring from a master's program
Master's students within the department may apply for transfer to the PhD degree program following consultation and agreement of both the student and their supervisor. The request for entry to the PhD program will be considered provided the requirements listed in the Supplementary Regulations (transfer from the master's to the PhD program) are met.
How to apply
The Pathology and Laboratory Medicine (PhD) program accepts applications for Fall and Winter entry. Applications must be completed online and include several parts:
$100 application fee (non-refundable) 
Unofficial copies of transcripts and degree certificates 
Two letters of recommendation (must be requested from within the application) 
CV/resume 
Supervisor support must be confirmed prior to applying 
Statement of intent 
Proof of English language proficiency, if required 
Contact us
Admission and application inquiries
Faculty of Graduate Studies
Room 500 UMSU University Centre
65 Chancellors Circle
University of Manitoba (Fort Garry campus)
Winnipeg, MB R3T 2N2 Canada
graduate.admissions@umanitoba.ca 
Phone: 204-474-9377
Monday to Friday, 8:30 a.m. to 4:30 p.m.
Program inquiries
Department of Pathology
401 Brodie Centre
727 McDermot Avenue
University of Manitoba
Winnipeg, MB R3E 3P5
pathology@umanitoba.ca
Phone: 204-789-3212
Fax: 204-789-3931